This act of sportsmanship during competition is truly inspiring.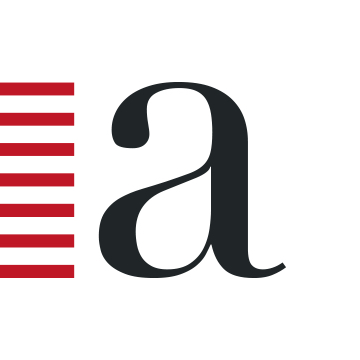 American Web Media
This story originally appeared at American Web Media by Alexander Smith.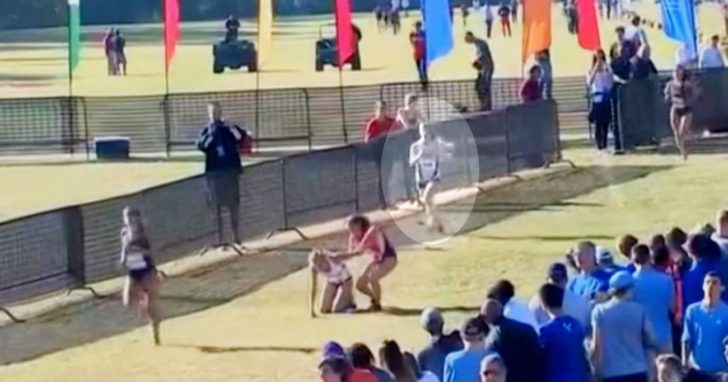 When you think of college sports, do you usually think of selflessness? When it comes to matches, meets, games, and contests, athletes often do everything they can to win. Even more so, student-athletes must keep their grades up in order to compete. Even with the academic stress and athletic strain, student-athletes can still put their personal goals aside to help one another succeed.
Madeline Adams of Boston Collge woke up the morning of her ACC Women's Cross Country Championship ready to compete. She knew what it would take to compete that day, and she would stop at nothing to achieve her goals. Unfortunately, though, her body didn't quite agree with her. The young woman did the best she could for as long as she could, but just two hundred yards from the finish line, she collapsed. Exhaustion set in, and spectators and competitors watched as she fell to the ground and struggled to get back up. No matter how hard she tried, it appeared that she wasn't going to make it.
That was until Clemson senior Evie Tate came along. Despite watching her teammates and competitors passed her, she knew how much finishing the race would mean to this rival runner. Tate ran over to Adams, picked her off of the ground, and attempted to help her reach the finish line.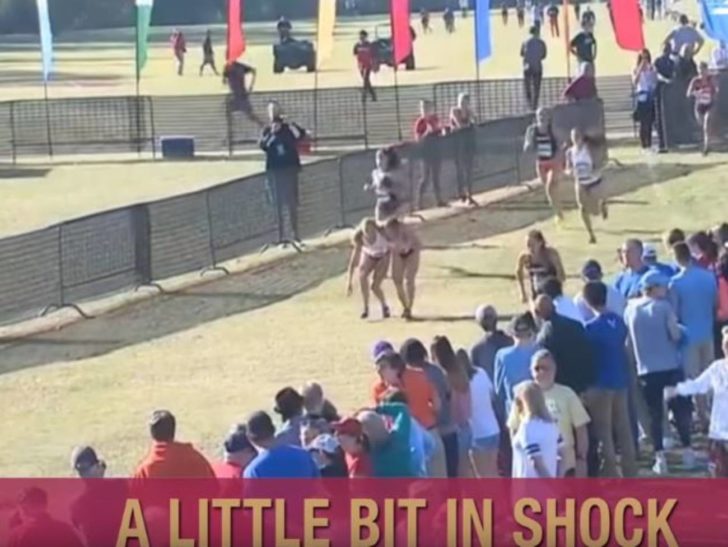 Unfortunately, Madeline Adams' collapse was a bit more taxing than Tate had realized. Adams could hardly stand, even with Tate's help. It seemed like neither of them would make it.
That's when Louisville's Rachel Pease came along. Racers continued to zoom by, as Pease grabbed onto Adams' right shoulder and worked in-tandem with Tate to inch her toward the finish line.
When Pease and Tate both propelled Adams to reach the finish line, the announcers and spectators "oohed" and "aahed" at the impressive display of selflessness, and Adams was soon carried away to the medical tent where she would receive help, and much needed rest.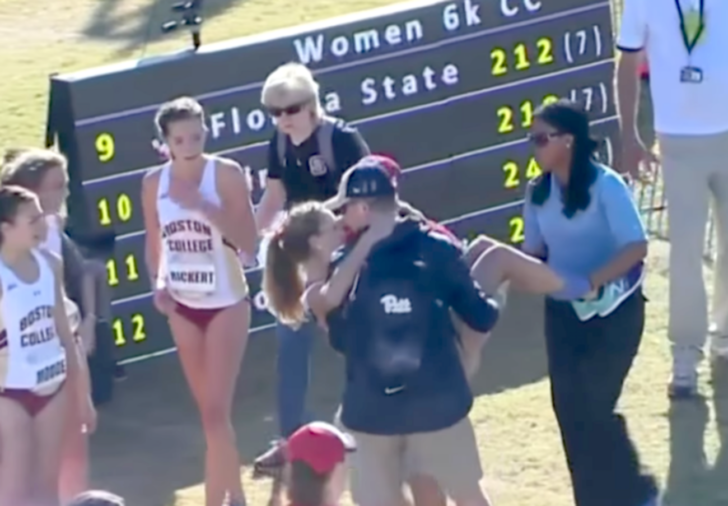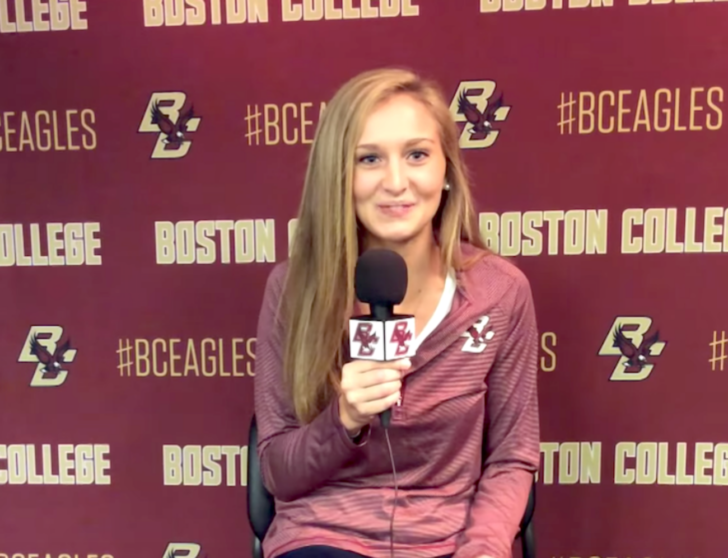 Later, she spoke to the ACC Digital Network about the selfless display of Tate and Pease: "It's really emotional…to watch yourself relive that struggling moment…but I think now I'm really happy with all the attention it has gotten, not for myself but mostly for the other girls…You're both angels…I'm so grateful for what you did. You're both amazing people."
It's important to watch videos like this and remind ourselves that the athletes that take the field, pitch, or court are entertaining to watch, sure, but they are all humans who are striving to reach their goals. When athletes work together like this, it can not only change the athletes' outlooks forever, but it can teach the viewers a valuable lesson.
Soon after the video went viral, all of the young women involved were praised for their courage and strength in the face of adversity. Evie and Rachel have both been interviewed and have gotten something that could mean far more to them than a prize or a trophy.
If you were in the race, would you stop to help her?
SKM: below-content placeholder
Whizzco for 12T