So simple. So much cool, crisp, crunch.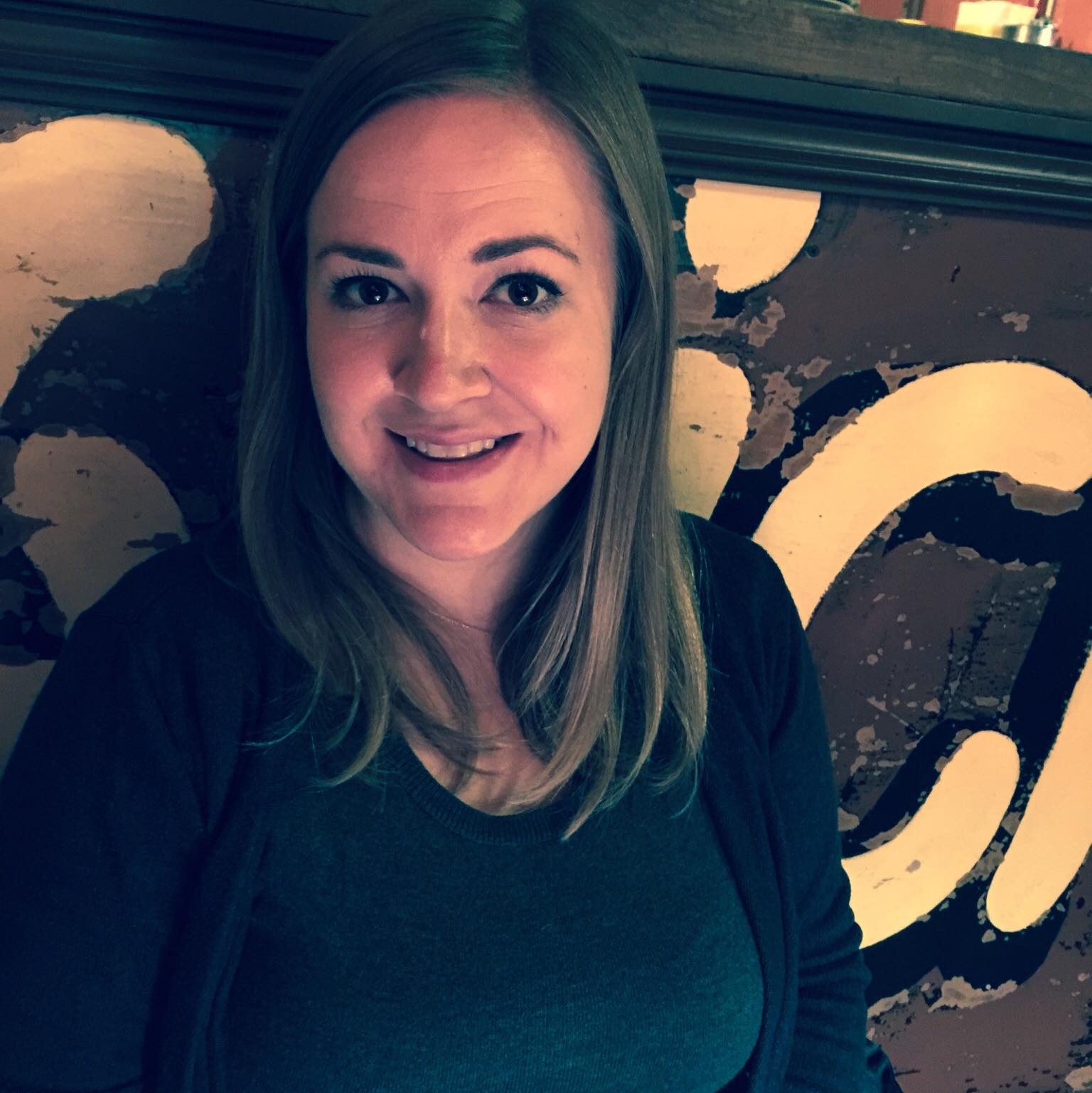 Kristy Norrell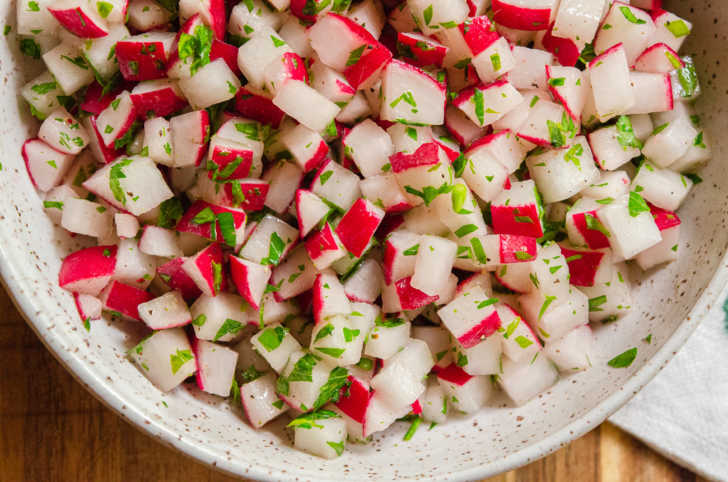 This is one of those recipes that's so simple I hesitate to even call it a recipe at all but it's so delicious that it just has to be shared with the world. While normally I can't imagine chowing down on an entire bowl of radishes (don't get me wrong, I love them – that's just a lot of radish), here a few simple ingredients tame their sharpness and transform them into a mellower – but still vibrant – version of themselves. What I'm saying is, this "recipe" makes it easy to eat a whole bowl of radishes – it's so good you'll barely notice before the bowl is empty.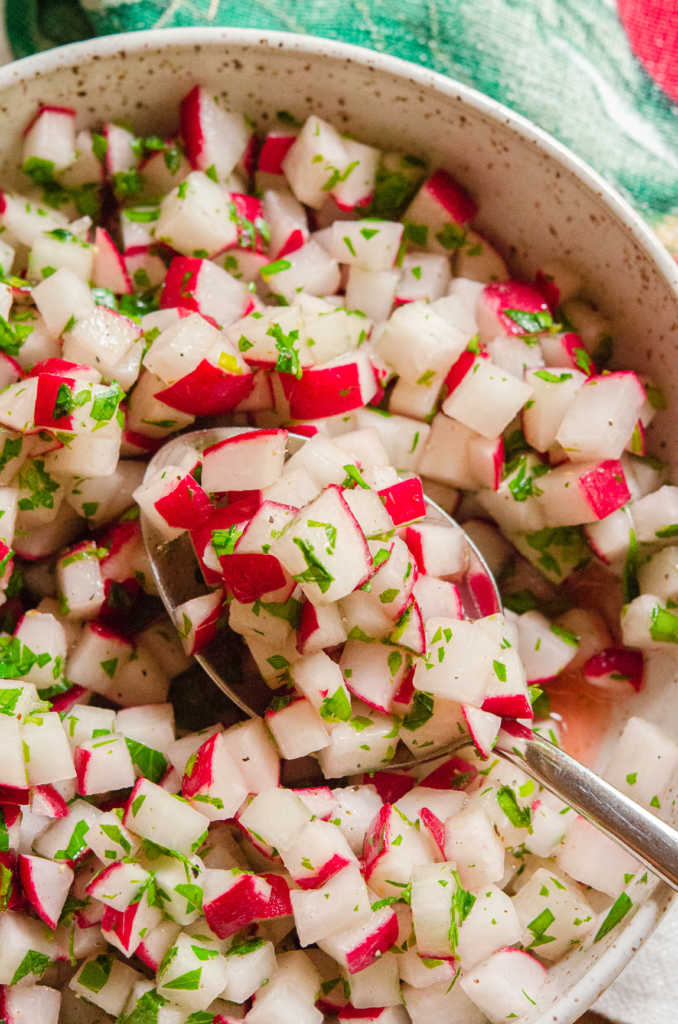 This little salad feels like a true celebration of spring. It's fresh and sunny but cool and crunchy too, so it's an ideal side for simple picnics and heavier meals like barbecue alike. (And it happens to make an excellent taco, sandwich, or burger garnish!)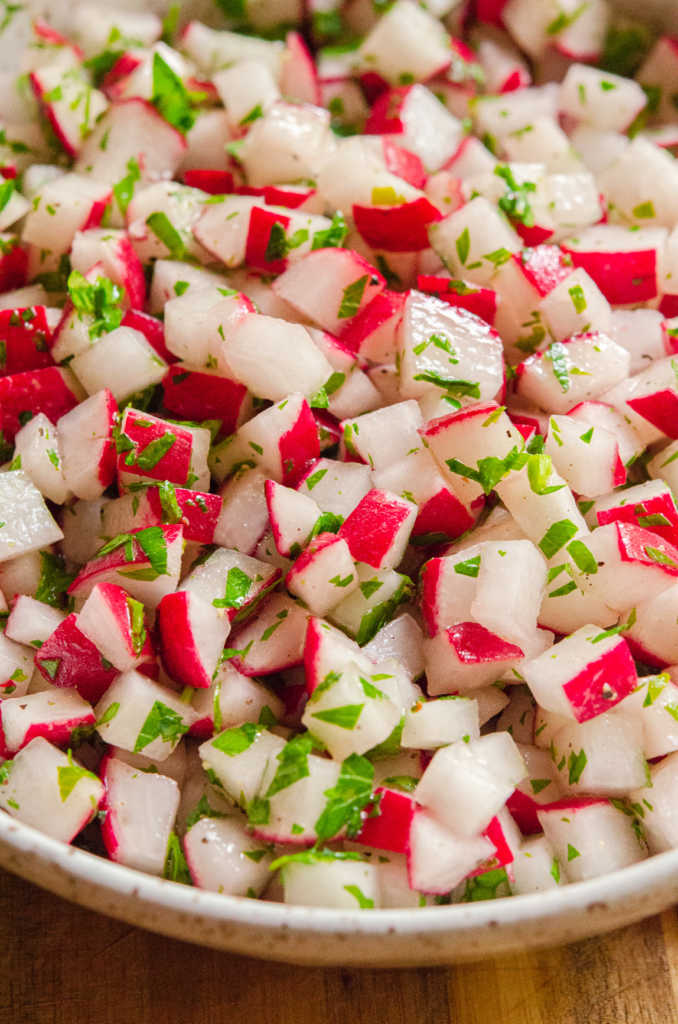 One bunch of radishes will make a decent side dish for two people but if you need to serve more than that, you'll want to up it to two bunches. You just dice them up into orderly little cubes the best you can and then dress them with parsley, lemon juice, olive oil, and a little salt and pepper.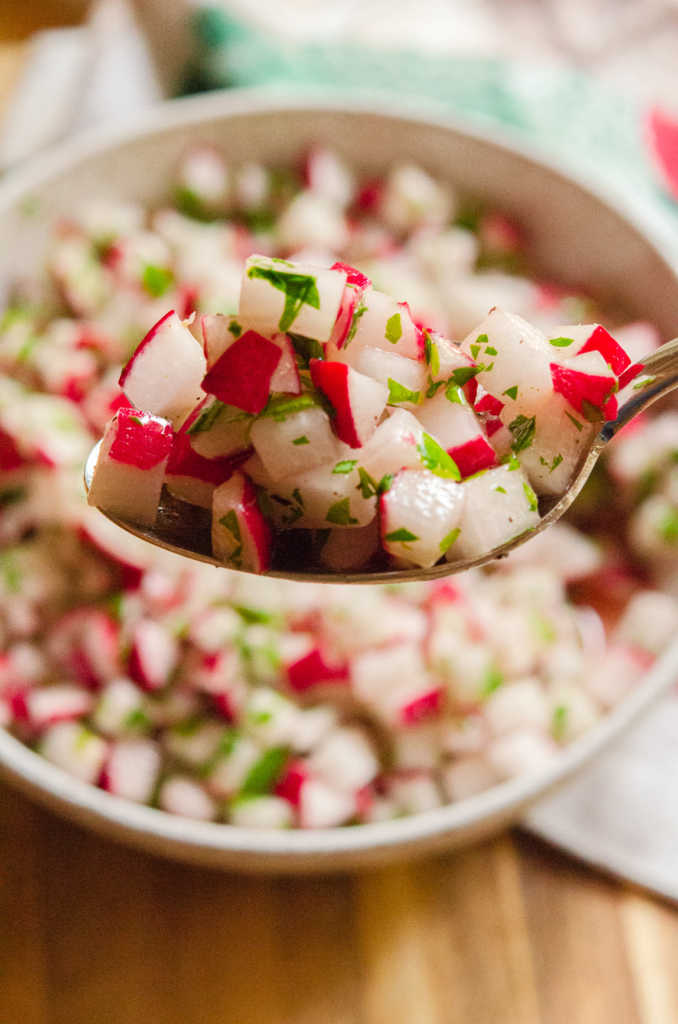 None of those components seem all that transformative, I know, but somehow the acidity from the lemon juice and the weight of the olive oil take the sharpness out of the radish so instead of a shocking bite you can really appreciate the nuance of their flavor and plenty of cool, crisp, crunch.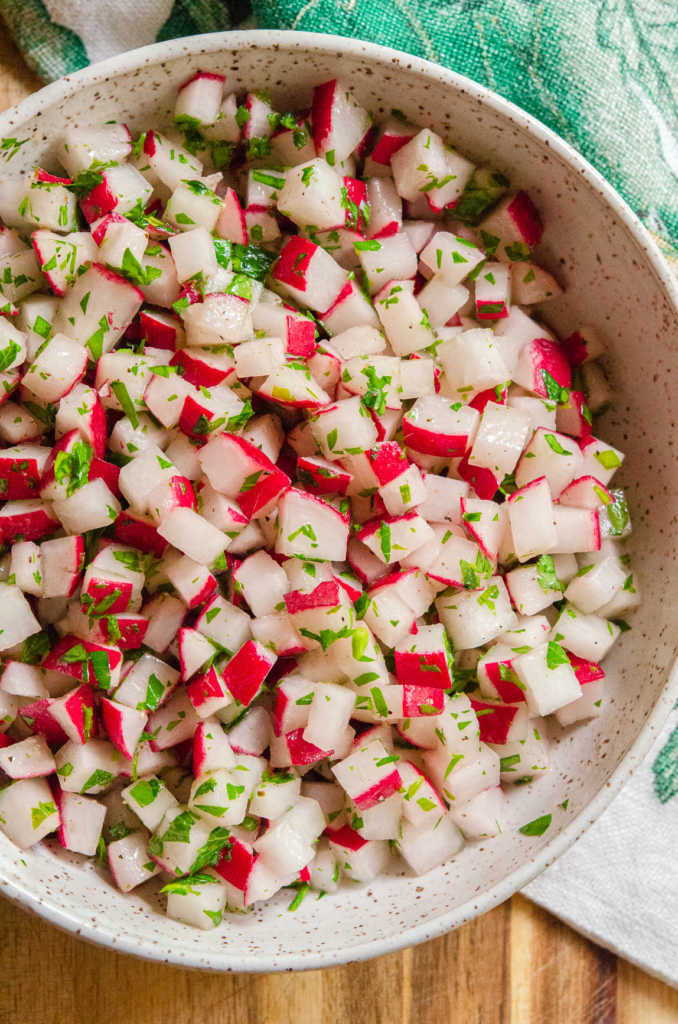 Spring Radish Salad
Ingredients
1 bunch red radishes, finely cubed (about 1 1/2 cups)
1/2 cup parsley, finely chopped
Juice of 1 lemon, or to taste
1 tablespoon olive oil
Kosher salt and freshly ground black pepper, to taste
Preparation
In a small serving bowl, combine radishes and parsley. Add lemon juice, salt, and pepper and toss.
Add olive oil and toss once more. Taste and adjust seasoning as needed. Enjoy!
Recipe adapted from PBS.
SKM: below-content placeholder
Whizzco for 12T