This story originally appeared at American Web Media by Robert Winthrop.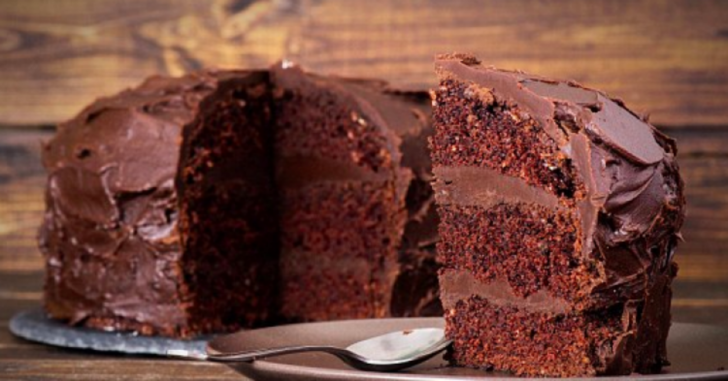 Many of us love fresh baked goods but don't always have the time to create bakery-style items from scratch. No worries, though, because here's a hack that turns out amazingly delicious cakes and it's so super easy, you'll be baking cakes all the time. It does involve a cheat – a box cake mix – but it's what you add to it that makes the final outcome sheer perfection.
It's called 'soda cake' and this quick and easy baking secret was recently revealed on social media. The post simply read: "soda cake. No eggs, no oil."
It's literally a cake mix and soda, what could be simpler? The post provided simple instructions: "Just add a can of soda to the cake mix and bake per directions on the box. That's it. Done."
There isn't even any measuring involved! It's perfect for someone who's short on time and looking to dirty the fewest dishes possible during the baking process.
There's just a tiny trick and that is knowing which soda to pair with your pre-packaged cake mix. A list of the best combinations of flavors, soda and cake mix, is provided in one informative image.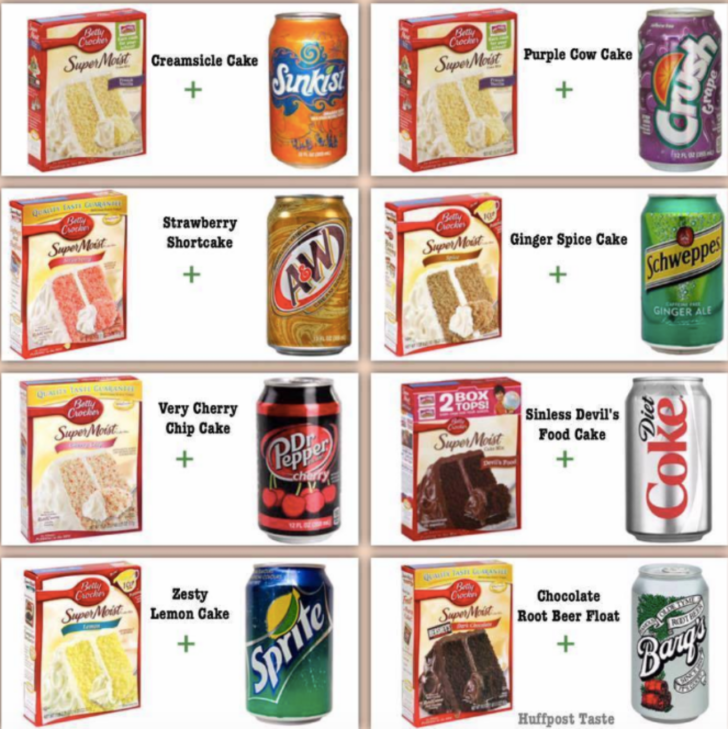 Here are the best combinations:
Strawberry shortcake cake mix and cream soda
Ginger spice cake and ginger ale
Devil's food cake and Diet Coke
Chocolate cake and root beer
Lemon cake and Sprite
Cherry chip cake and Dr. Pepper
Comments on the post shared other unique combinations: "Cheap vanilla cake mix with cream soda is the best!"
The soda hack isn't just for cake mixes either, as it can be added to scones, too, to make them lighter.
Another comment on the post noted: "It would appear that no cake recipe is as easy to follow as the one printed on the back of a cake mix box. But there is something easier, dear cake-lovers. Swap all but the cake mix for a bottle of soda. Stir 12 ounces of a carbonated beverage into your prepackaged cake flour, plop the mixture into a pan and bake it in the oven as directed on the box. There you have it: cake."
Many people commented on this baking hack and shared their personal experiences with the 'soda cake' hack:
"I've tried this several times. Comes out so moist! You can use just about any soda with any mix! Give it a try!"
Another commenter shared this different spin: "I have done the orange crush (diet) and white cake mix and baked as directed, nothing else… let cool and cover with cool whip and everyone loved it."
Of course, there's still room for the homemade method over boxed cake, as one individual noted: "I make cakes from scratch from cookbooks the traditional way. Cream the butter and sugar then add eggs and mix. Next the self raising flour and milk are added and mixed. Cakes are so easy to make properly and you can control how much sugar is used. I usually halve the amount of sugar stated in the recipes because there's not much different in taste but huge difference in sugar intake."
Would you ever or have you ever tried the soda trick in your baking?
SKM: below-content placeholder
Whizzco for 12T