This simple and light stew isn't bound by the chilly winter weather.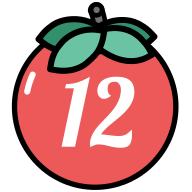 Victoria Brittain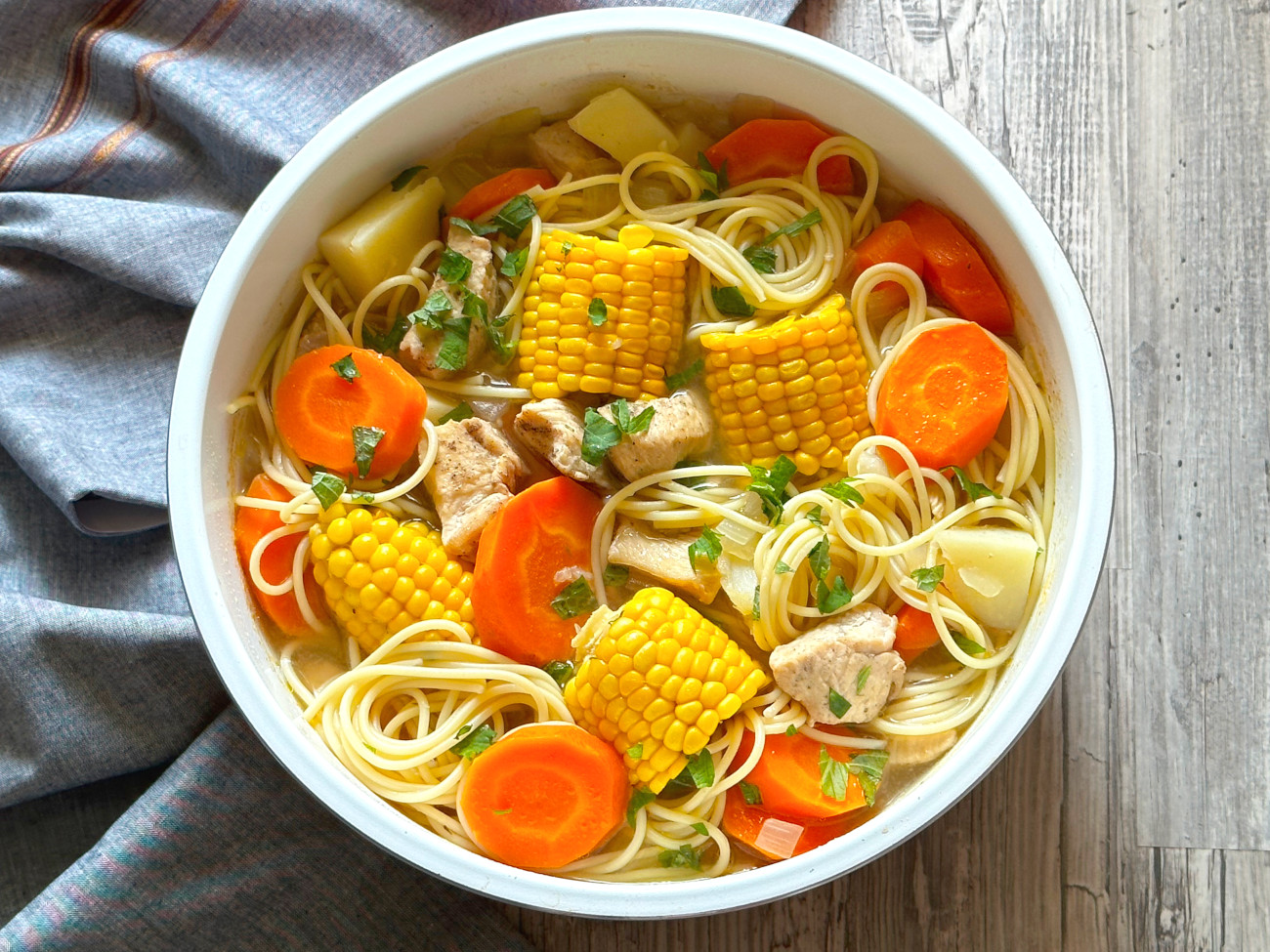 With a pot of Simple Cuban Chicken Stew on the stove, you have comfort and satisfaction all in one. A classic lineup of hearty vegetables partner with noodles and chicken for a chicken soup-like dish taken to the next level.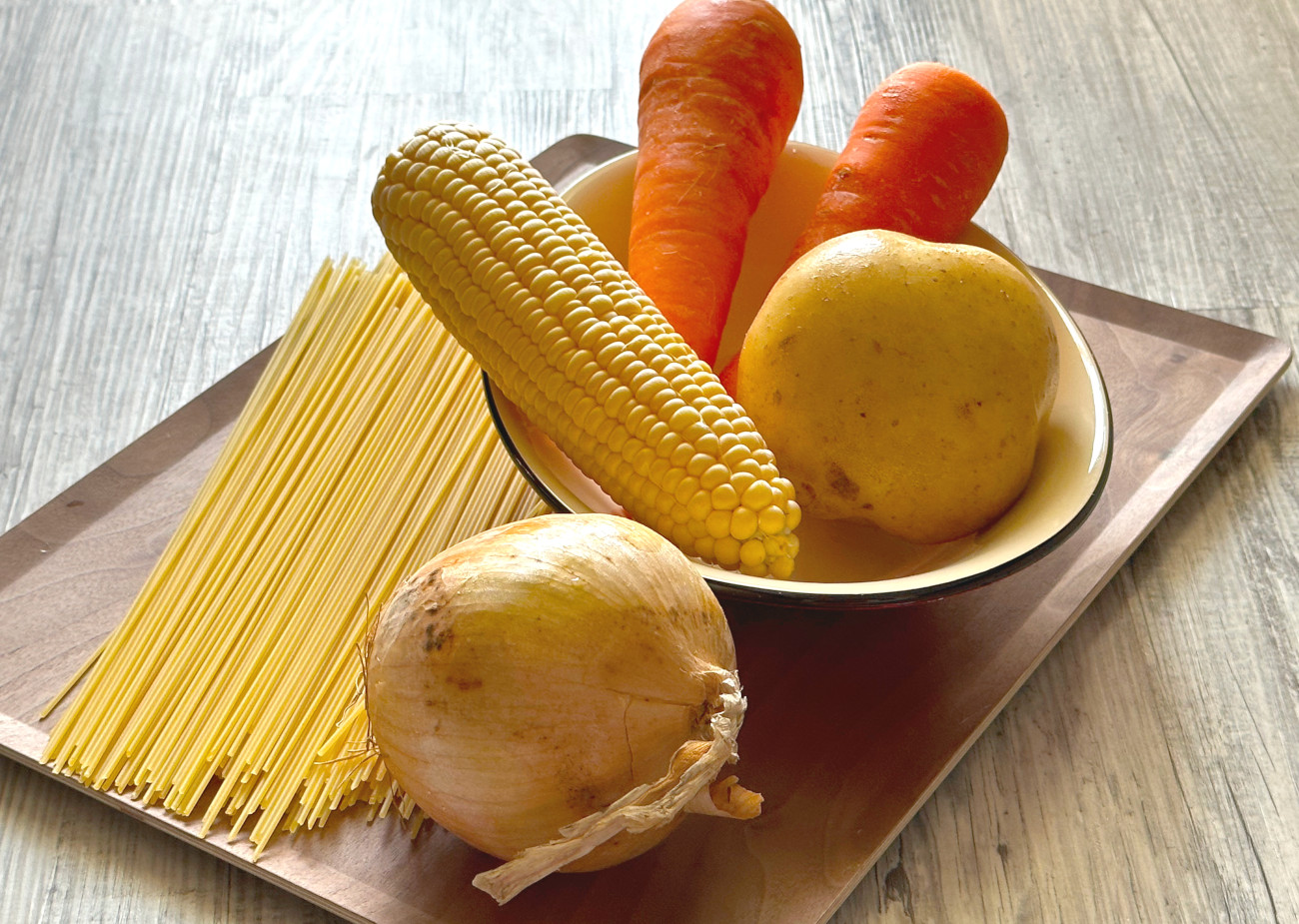 All countries have a version of cold-fighting, soul-soothing chicken soups, and stew, and this one hails from Cuba with a few fun variations that might possibly beat out the traditional version.
Carrots, potatoes, corn on the cob, and onions make for a filling and hearty variety. Paired with a few spices and juicy pieces of chicken, this homemade stew comes together in a flash.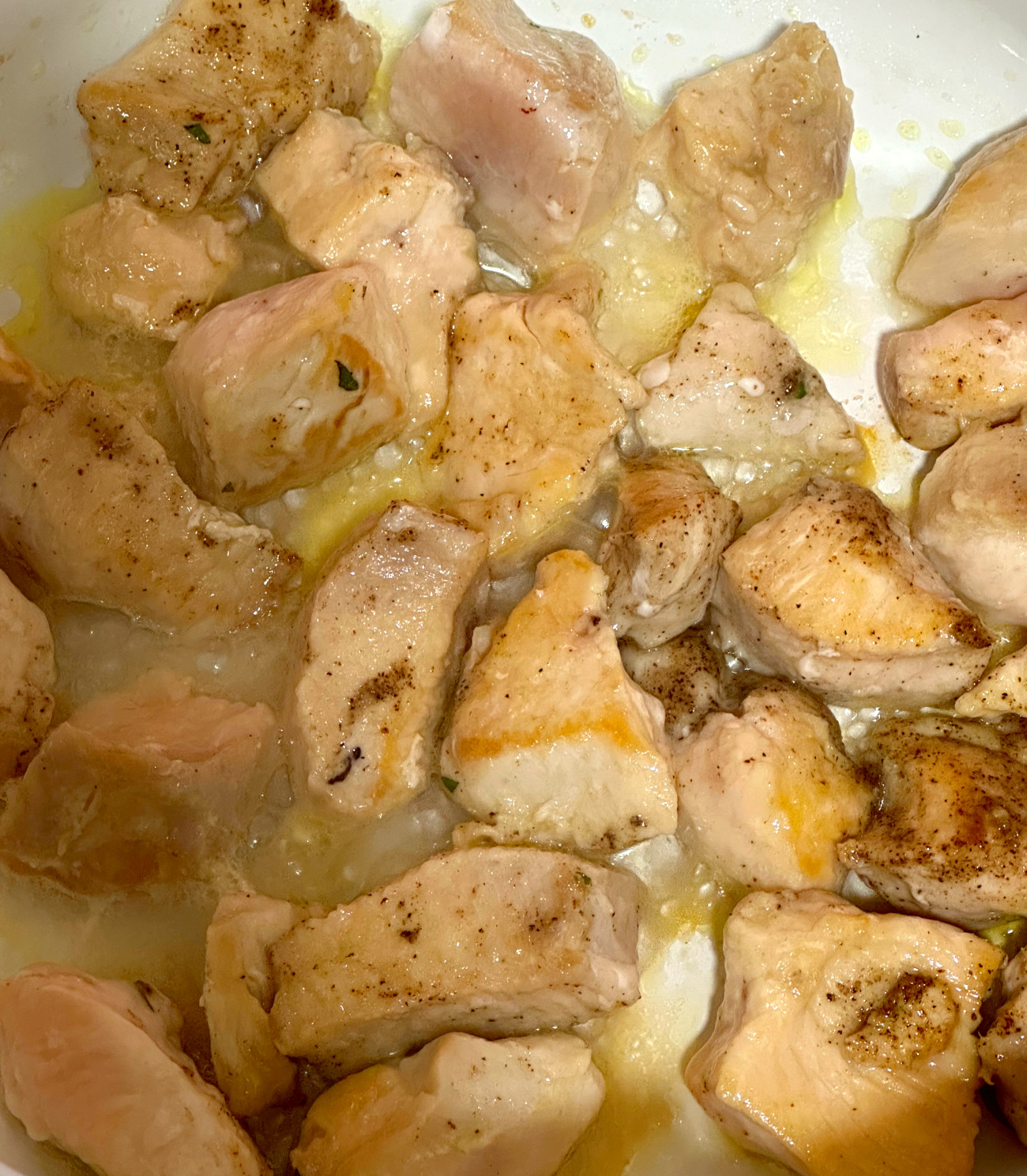 After prepping all of your vegetables, you start by searing the chicken pieces in the pot. You don't have to worry about cooking the chicken all the way through, you just have to get some good color on the outside.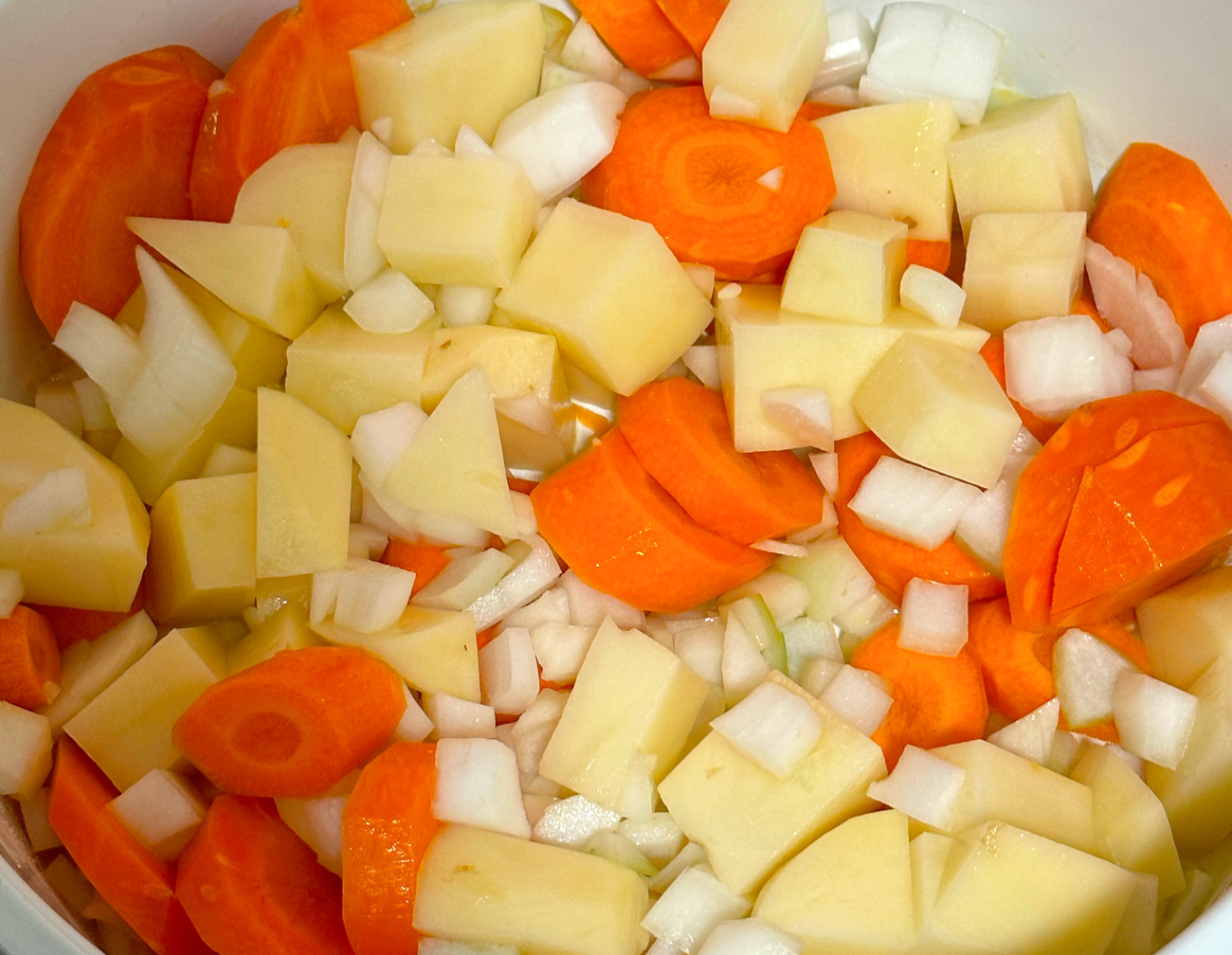 Next, you add in an earthy and savory trio of cumin, oregano, and chili powder. This will give the stew an umami sort of taste. After the spices, you add the vegetables and the chicken stock.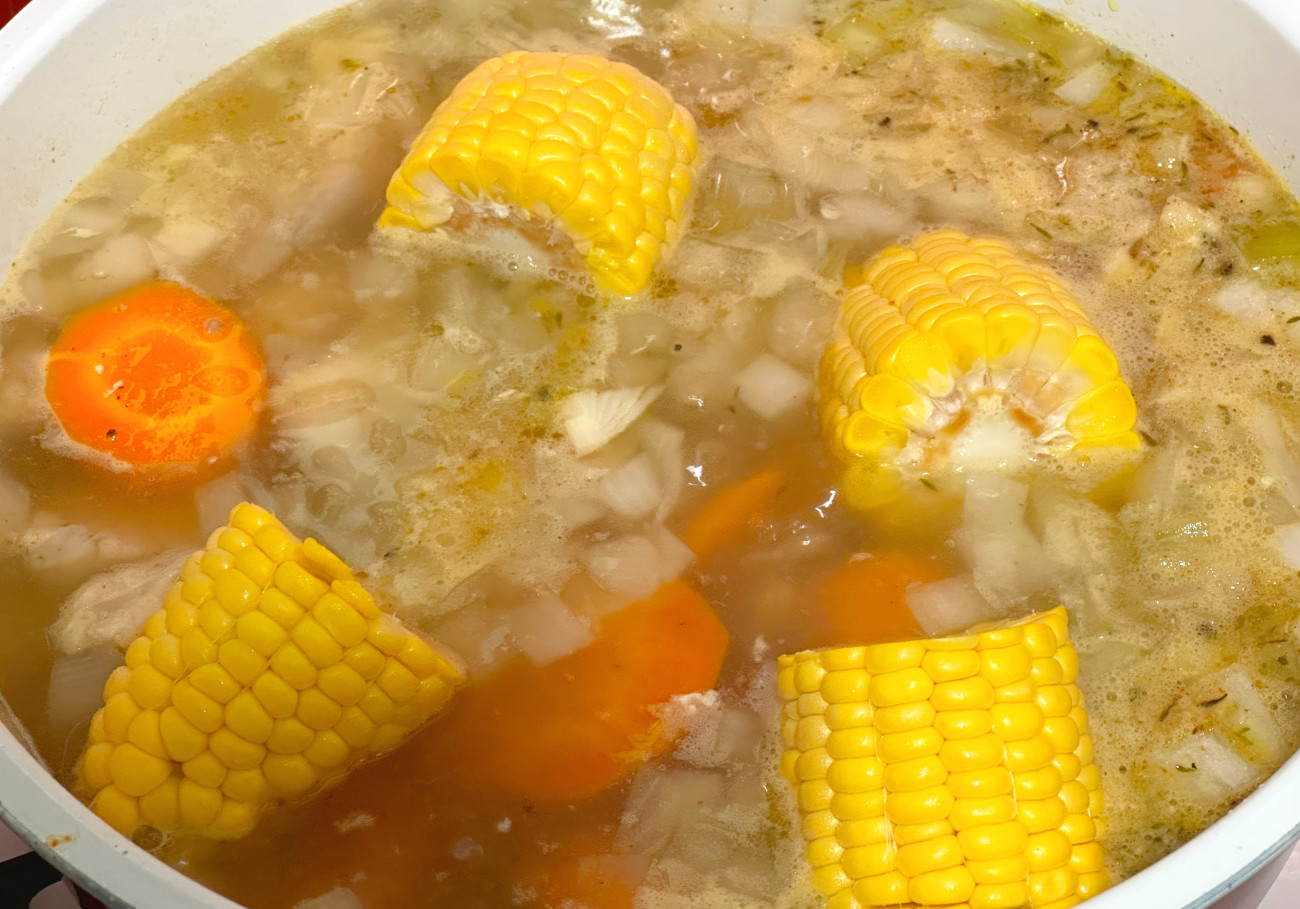 All you have to do is bring the stew to a boil, reduce it to a simmer, and continue to cook it until the vegetables are cooked through.
To serve the stew, ladle the stew over a bowl of pasta.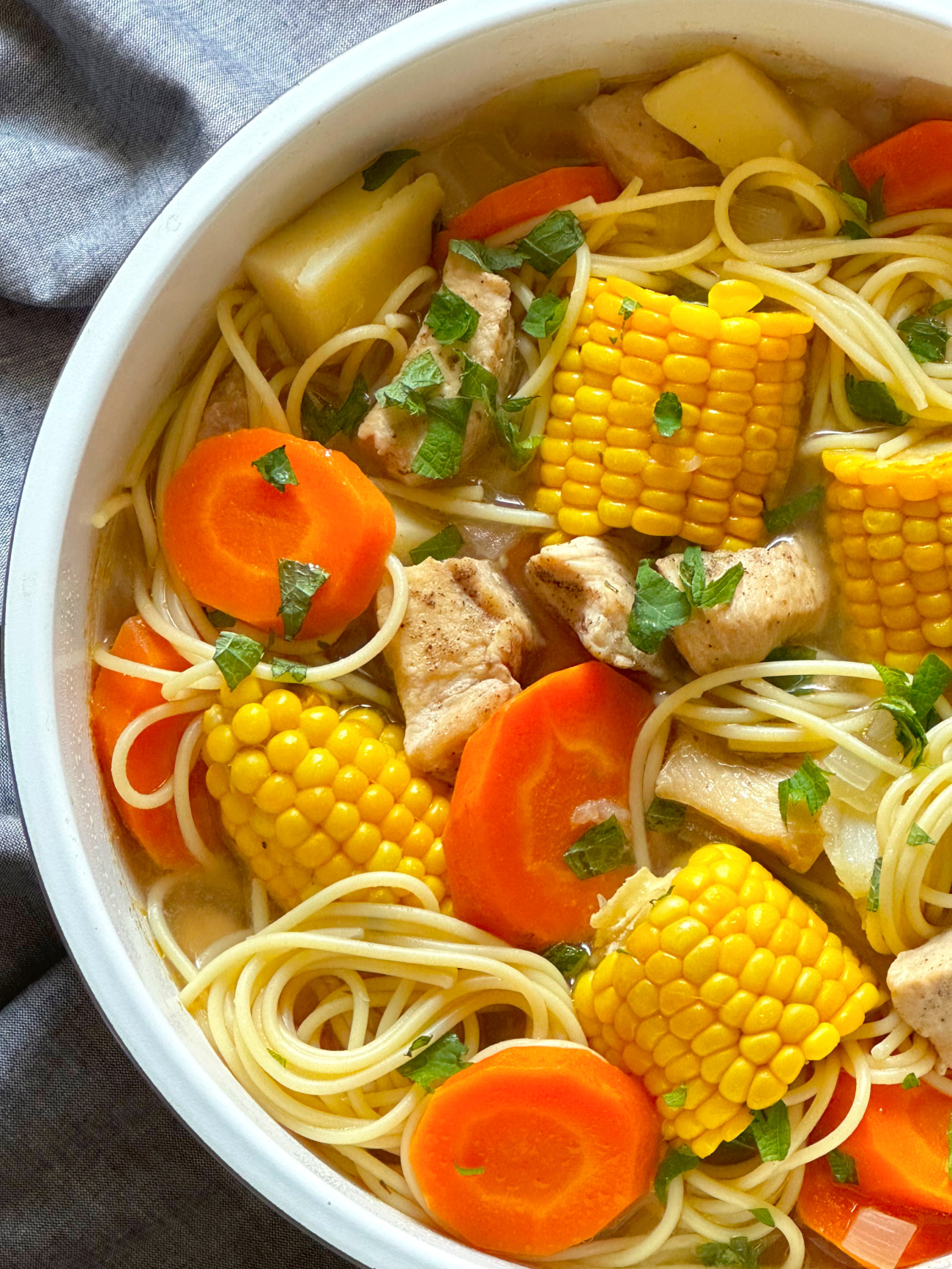 Traditionally, you have this stew with pasta mixed in, but I wanted to preserve the taste and texture of the dish. Adding the pasta into the soup would overcook the pasta, which would absorb all of the broth. Cooking and storing the pasta separately keeps the stew's broth and the pasta's texture intact.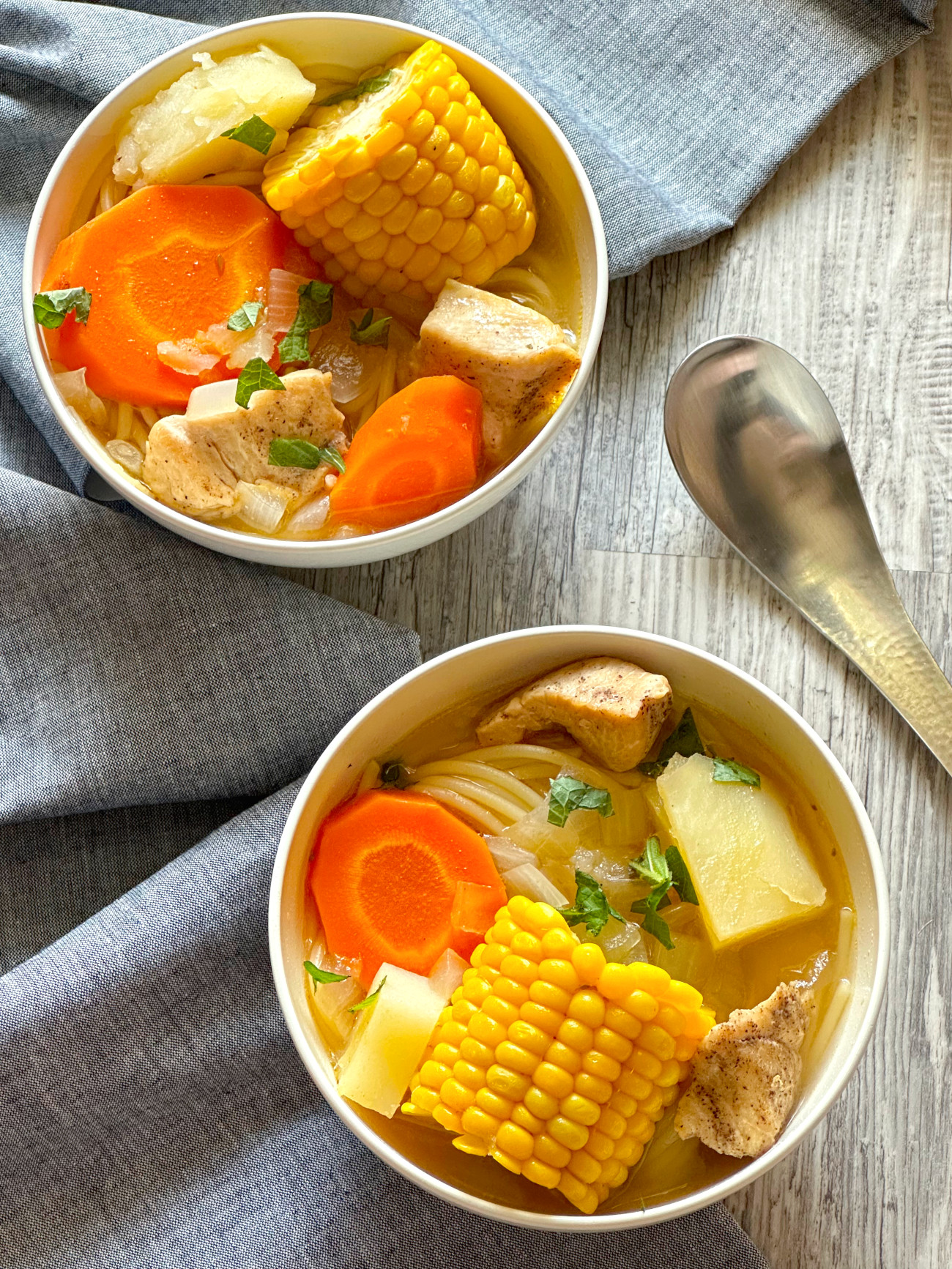 This stew is an all-season wonder. Simple Cuban Chicken Stew is light enough for the warmer months and soothing enough for the chilly seasons, making this speedy stew a mainstay for a long time.
Simple Cuban Chicken Stew
Serves 4
15m prep time
18m cook time
Ingredients
2 tablespoons olive oil
1 lb chicken breast, cut into chunks
1/2 teaspoon ground cumin
1/2 teaspoon dried oregano
1/2 teaspoon chili powder
2 medium-sized carrots, peeled and sliced ½ inch disks
1 medium potato, peeled and cut into small cubes
1 small onion, finely diced
1 large corn cob, cut into four pieces
3 to 4 cups chicken stock
1 tablespoon lime juice
2 oz angel hair or rice, cooked according to package directions
Kosher salt and freshly cracked black pepper to taste
Preparation
In a large pot saute chicken on a medium-high heat, getting a hard, brown sear on the outside, about 3 to 4 minutes. Don't worry about it not being cooked through at this point. Toss in cumin, oregano, and chili powder stirring to bloom the spices, about 30 seconds to a minute.
Reduce heat and add carrots, potato, onion, corn, and chicken stock. Season with pepper.
Bring stew to a boil, reduce to a simmer, cooking until the vegetables are softened, about 15 to 18 minutes.
Add in lime juice and season with salt and pepper. Serve with angel hair pasta or rice and enjoy.
SKM: below-content placeholder
Whizzco for 12T