A rich and velvety beef stir fry with tasty bell peppers and bamboo shoots!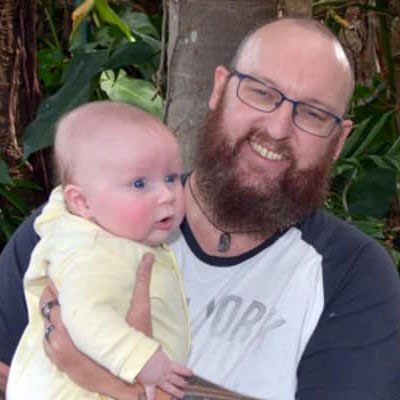 Jono Elderton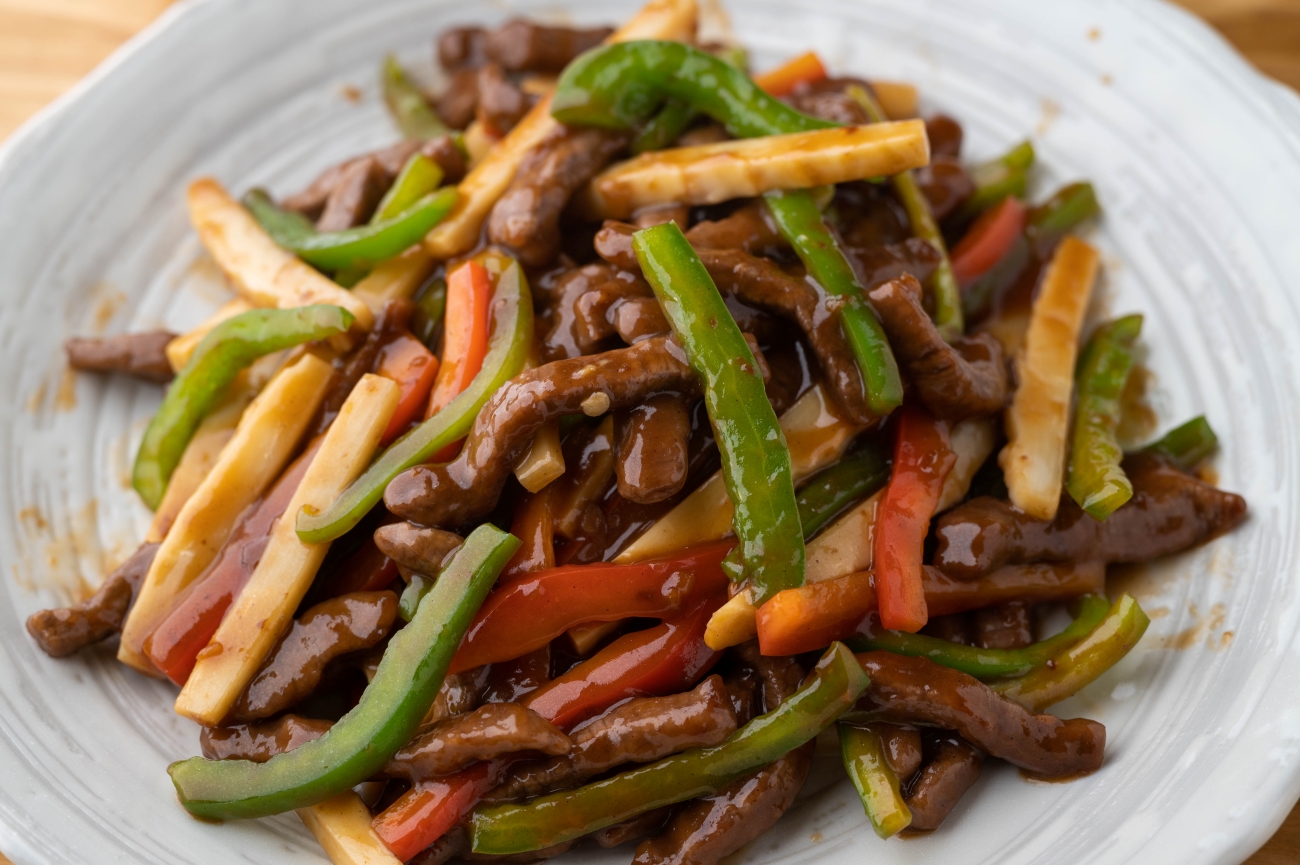 I like having a lot of different stir fry options to work with, as we cook them often at home and they take next to no time. I like to match different base flavors and veggies along with our beef, chicken, or pork cuts. One of my go-to stir fry recipes right now is this simple Shredded Beef and Pepper stir fry. It's sweet and flavorsome, yet can be adapted and adjusted at every stage depending on your tastes!
With a shredded beef and pepper stir fry you can take an inexpensive cut, such as blade or skirt steak, and create a vibrant, tender dish that's packed with color and taste. For the most tender beef, firstly slice the beef and peppers into very thin strips, which cuts down on the time needed to marinate (30 minutes) and cook the ingredients. Including the meat preparation, you can have dinner pre-marinated and on the table in under 45 minutes.
I also like to velvet my meat to make it more tender. Velveting is a term used to describe quick tenderization of meat, and is a highly effective way of replicating the beautiful tender dishes you enjoy at your favorite Chinese restaurant. This Shredded Beef and Pepper Stir Fry recipe uses a simple version of velveting, but there are a few different methods I recommend you try when using inexpensive cuts for your stir fry.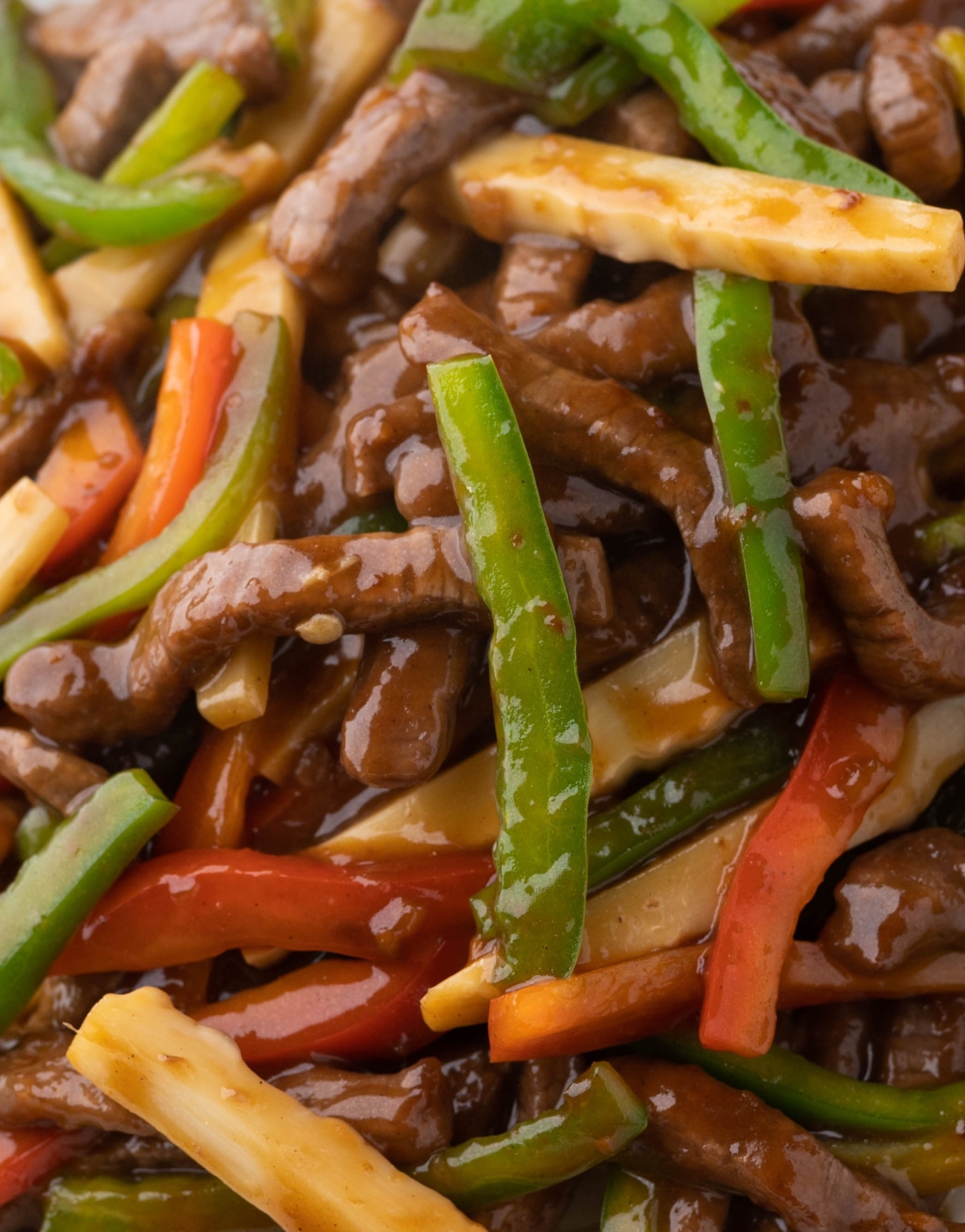 As for the veggies, most things go with the sweet salty combination between soy sauce, garlic and Shaoxing wine (Chinese rice wine), however I prefer combining peppers with bamboo shoots to create a nice texture and color contrast. If you want to kick it up a notch in flavor and warmth, then some fresh red or green chillies can add further to the dish as well.
Shredded Beef and Pepper stir fry is a delicious meal and one that once you've done it a couple of times, becomes an amazing dish to cook on busy nights, or if you need to empty the fridge of any combination of meat and veggies!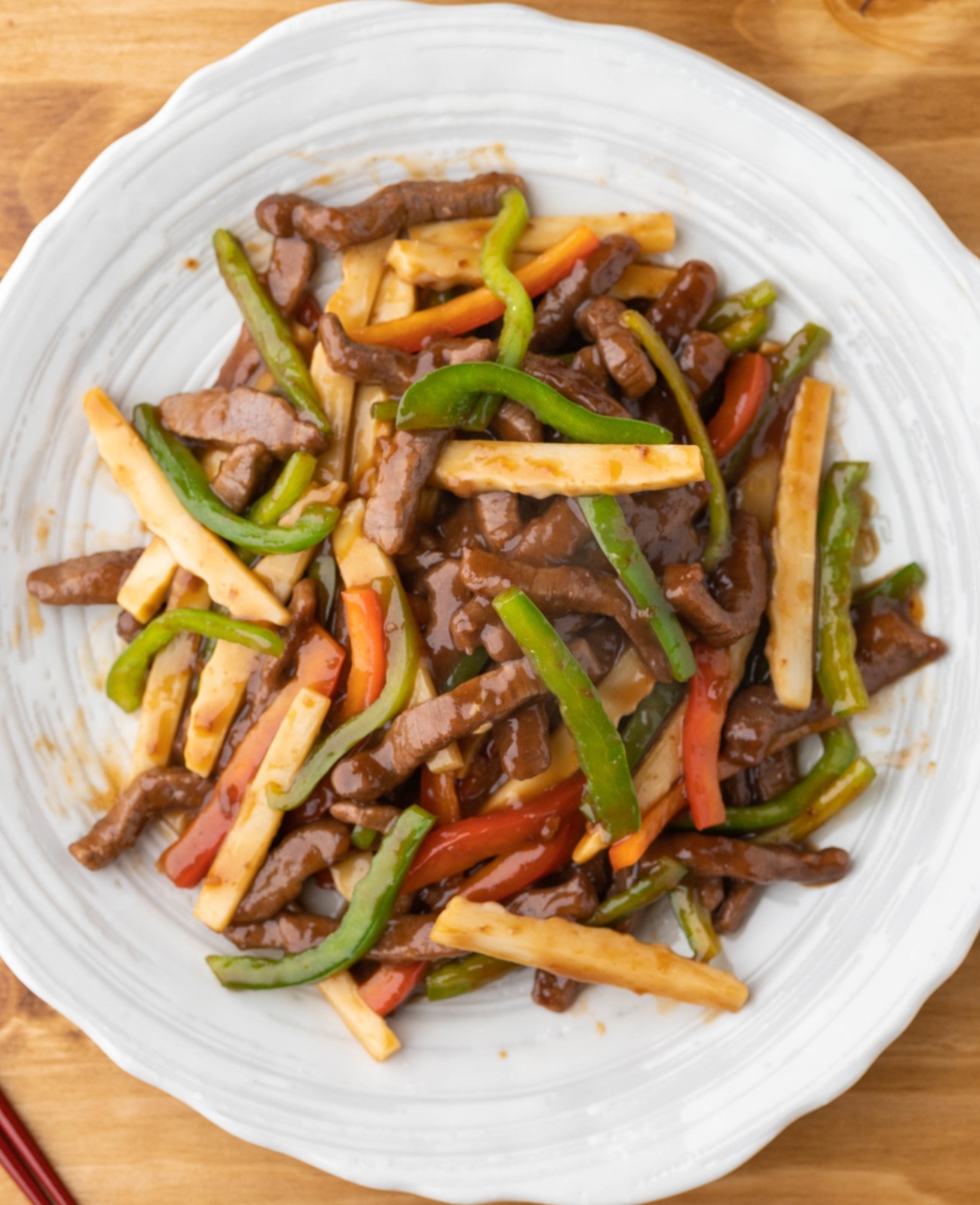 Shredded Beef and Bell Pepper Stir Fry
Serves 4
10m prep time
10m cook time
1h inactive
For the Beef:
12 oz flank steak, sliced thinly
1/4 teaspoon baking soda
2 teaspoons soy sauce
1-2 teaspoons oyster sauce
1 teaspoon minced garlic
1/4 teaspoon sesame oil
1 tablespoon cornstarch
1 teaspoon vegetable oil
For the Stir Fry:
2 tablespoons oil, for frying
2 teaspoons minced garlic
1/2 large red bell pepper, cut into strips
1/2 large green bell pepper, cut into strips
8 oz canned bamboo shoots, sliced into thin strips
2 tablespoons Shaoxing wine (or any Chinese rice wine vinegar)
1/2 teaspoon Kosher salt
1/2 teaspoon raw sugar
1 tablespoon soy sauce
1-2 teaspoons ketjap manis (sweet soy sauce)
1/4 cup chicken stock
Additional cornstarch (for thickening sauce)
Kosher salt and black pepper, to taste
Preparation
Add all the marinade ingredients to the beef in a bowl, mix well, and set aside for 30-60 minutes at room temperature, stirring occasionally.
Heat a wok or large frying pan over high heat, then add the oil. Quickly sear the beef until it's just browned. Turn off the heat, remove the beef from the wok and set aside in a bowl.
Heat the wok back up over medium-high heat. Add the garlic and cook for 30-60 seconds. Add the bell peppers and bamboo shoots, stir-fry for a further 30 seconds, then add the Shaoxing wine to deglaze the wok.
Stir-fry the veggies for another 30 seconds, then re-introduce the beef to the wok. Add salt, sugar, soy sauce, and Ketjap Manis. Turn the heat back up to high and briskly stir-fry for another 1 to 2 minutes.
Add the chicken stock to again deglaze the wok and slightly reduce the amount of liquid. The cornstarch from the marinade will thicken the sauce, add more if required.
Stir the shredded pepper beef once more and season with additional salt and pepper, to taste. Serve immediately with steamed rice or Asian noodles.
Recipe adapted from The Omnivore's Cookbook
SKM: below-content placeholder
Whizzco for 12T