Seafood Appetizer Recipe: Beer-Battered Calamari with Garlic Yogurt Dip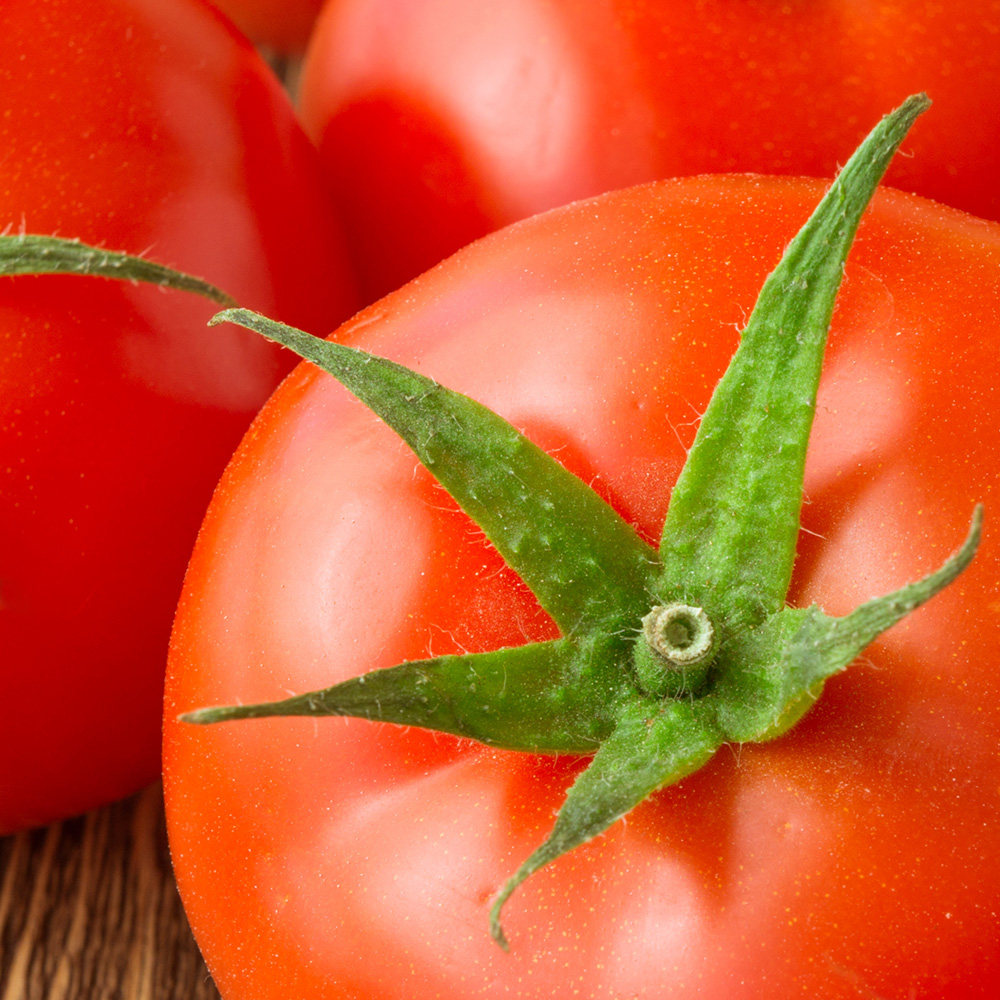 12 Tomatoes
Calamari is such a tasty appetizer–it feels like a light, crunchy bite of seafood perfection, without even tasting super fishy! We only ever order calamari when we go out to a restaurant for dinner, but when we tried it at home, we were thrilled with the results and fully intend to make this again for future soirees.
If you want to simplify the (already pretty simple) process or just not include alcohol, you can omit the beer and egg, and instead just dredge the squid in the flour and cornmeal for a lighter outer crust. Either way, this dish is ridiculously good and pairs perfectly with the breezy garlic yogurt sauce. Don't worry: it's not too much garlic. The yogurt balances everything out and you've got a winning meal on your hands!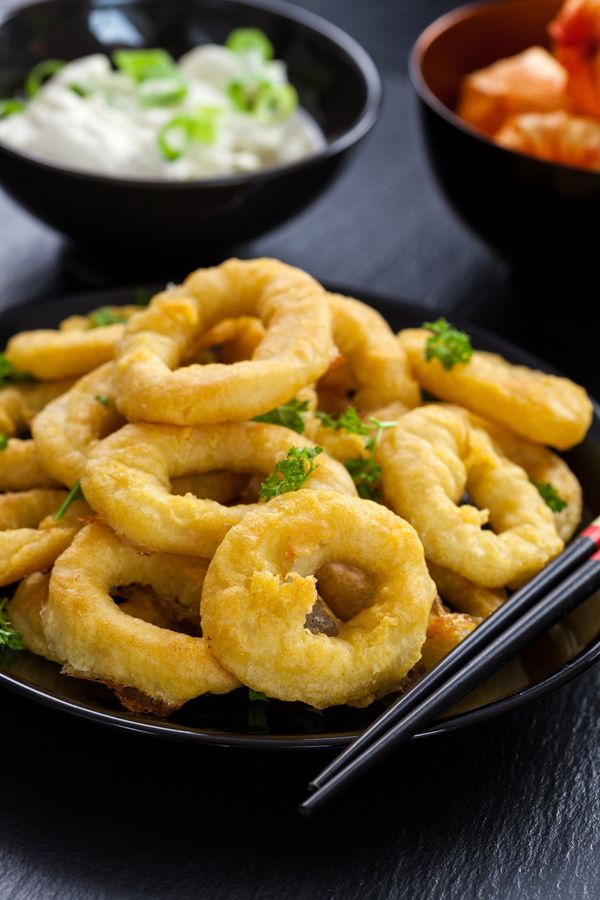 Beer Battered Calamari
Serves 4-6
Ingredients
1 pound calamari, cut into 1/3-1/2-inch rings, rinsed and pat dry
2/3 cup all-purpose flour
2/3 cup plain cornmeal
2/3 cup beer
1 egg yolk
1/2 teaspoon Chinese five spice powder
1/2 teaspoon cayenne pepper
kosher salt and freshly ground pepper, to taste
peanut or vegetable oil, for frying
lemon wedges, garnish
parsley, garnish
Garlic Yogurt Dip:
3/4 cup plain Greek yogurt
6 cloves garlic, grated
1 tablespoon freshly squeezed lemon juice
Directions
In a small bowl, mix together greek yogurt, grated garlic and lemon juice to create dip. Refrigerate for 15-20 minutes.
Next, in a separate large bowl, combine flour, cornmeal, Chinese five spice, cayenne pepper, salt and pepper.
Add in egg yolk and mix together, then gradually add beer and gently mix to form a smooth batter.
Line 1-2 plates with paper towels and set next to work station.
Pour oil into a large, heavy-bottomed pot or Dutch oven and heat over medium-high heat. Use a cooking thermometer to gauge when it reaches 375 F.
When oil is hot enough, coat calamari completely in beer batter and carefully drop, one by one, into oil. Note: only cook a few calamari at a time so oil temperature doesn't drop. Let oil come back up to 375 after each round of squid.
Fry until golden brown, flipping in the middle, for 1-2 minutes, then use a slotted spoon to remove to towel-lined plate.
Repeat with remaining squid and serve immediately with yogurt sauce, chopped parsley and lemon wedges.
Recipe adapted from Omnivore's Cookbook
SKM: below-content placeholder
Whizzco