As kids, some of us probably played with playhouses. But as we grew, we also outgrew the need for that form of entertainment. Now, our playhouses have either been given away to charity or are just sitting in our parents' garage somewhere, buried under the millions of boxes labeled "childhood."
But there is one woman who has participated in a playhouse makeover challenge – and it just might inspire you to go rummage through your old childhood toys because this is the sort of adult playhouse fun that we could totally get behind. It's basically the type of creativity that we never knew we needed. Honestly, if I didn't live so far away from my parents, I'd be making over my old playhouse into my mini dream home…it's probably the only people-sized home I'll be able to afford to own in this housing climate (cries in Millennial).
Serenea Appiah is the founder behind the blog, Thrift Diving, which concentrates on all things related to home improvement and maintenance. And when she was invited to take part in a playhouse makeover challenge, Appiah was more than happy to participate since it would be donating money to a local homeless shelter. Appiah certainly gave the old playhouse quite the facelift, making it nearly unrecognizable as a playhouse.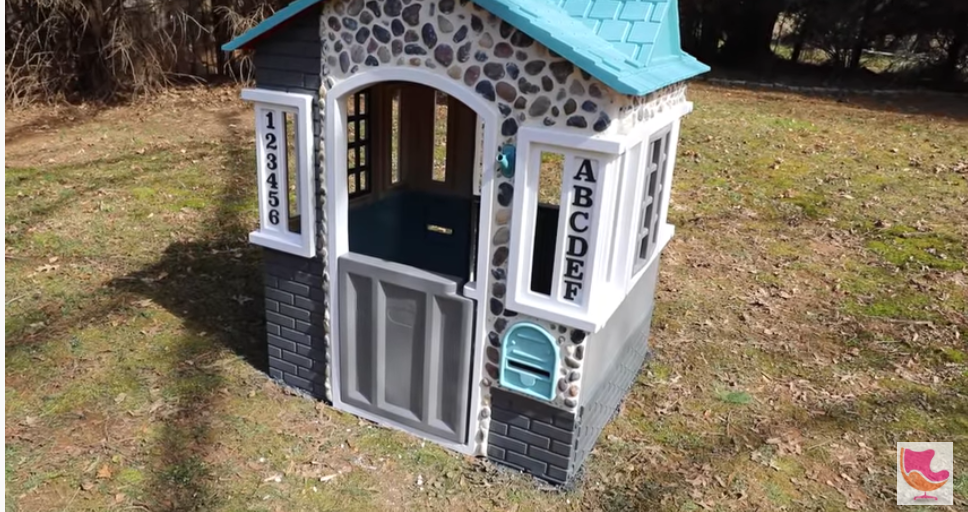 Appiah's color schemes and decorations perfectly showcased her talents at upcycling old materials that would have otherwise been thrown away. And her techniques were pretty simple enough to follow along for those amateur DIYers who may be getting inspired by her creation. Appiah used tape as a means of sectioning off different spots on the playhouse to paint and be able to create that multiple toned effect. Once she had let the paint sit and dry for 24 hours, she was ready to continue her makeover.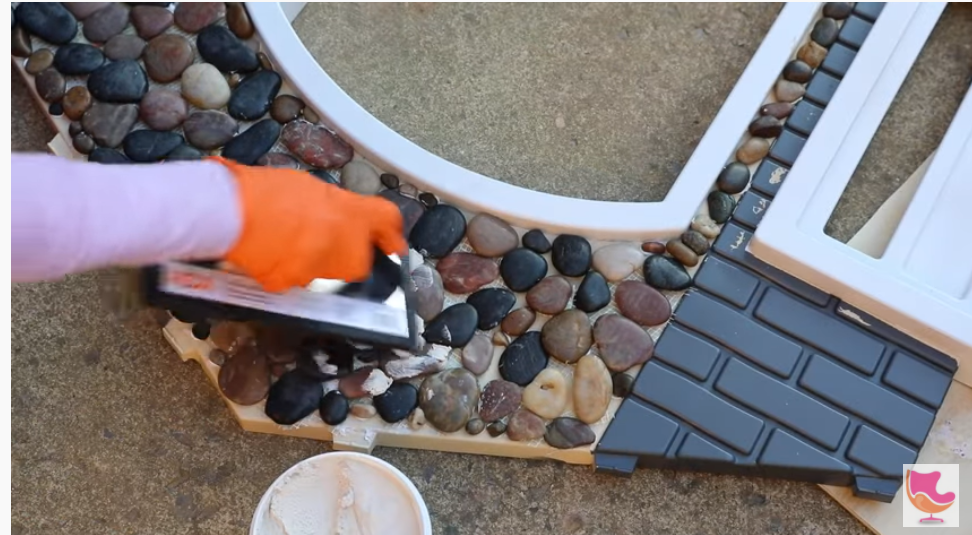 She continued her paint job, putting subtle color accents on different features of the playhouse. Once she was thoroughly finished with the paint jobs, it was time to landscape. She gave the playhouse a more upscale feel by adding some sheets of riverstone to the outside. The process of gluing each one proved to be quite time-consuming. But she persevered, eventually adding some grouting to finish the riverstone look.
Overall, Appiah's makeover of the playhouse looked incredible! Watch the transformation in the video below:
SKM: below-content placeholder
Whizzco for 12T