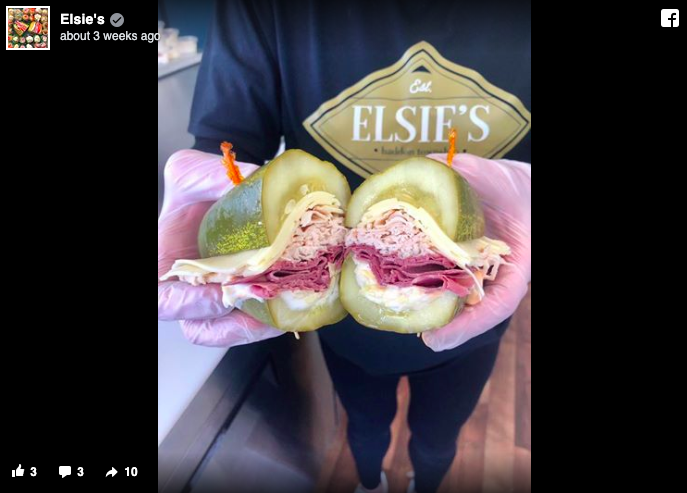 Two things that are true: (1) Pickles are the best part of a sandwich, and (2) bread-free sandwiches are just not that yummy.
I'M SORRY; I don't make the rules.
Luckily, one sandwich shop in New Jersey has come up with a sandwich that addresses both of these truths. It's a sandwich that uses giant pickles instead of bread! Genius!!!
"So essentially, we're a sandwich shop without bread," co-owner Katherine Cohen explained to Thrillist.
Elsie's in Haddon Township, New Jersey, offers the sandwich of your choice on a kosher pickle, split in half. If the idea of biting into a pickle that large is intimidating, you can also order roll-up sandwiches with thinner pickles or cucumbers.
"We have a family pickle recipe that we resurrected," Katherine said. "And we started making sandwiches on our signature pickles, and people lost their minds, so we just rolled with it."
Cue me, losing my mind and buying a ticket to Philadelphia (the closest city to Elsie's).
---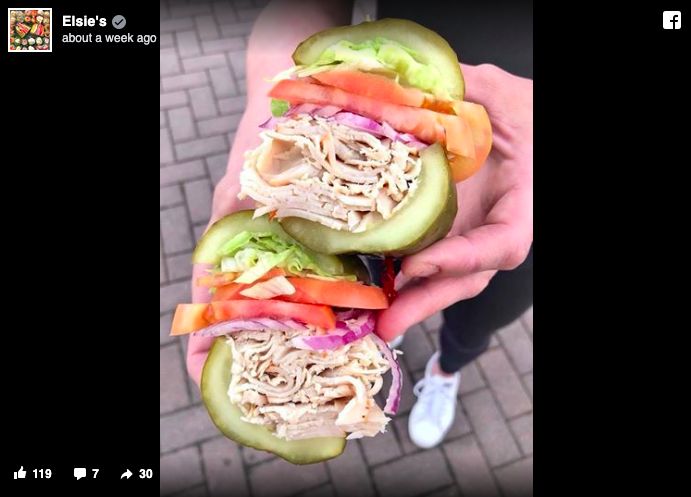 For many sandwich lovers, the pickle is easily the best part of the meal. Thus, one sandwich shop decided to really lean into the pickle part of the experience and replace sandwich bread with pickles. How did this never exist before?!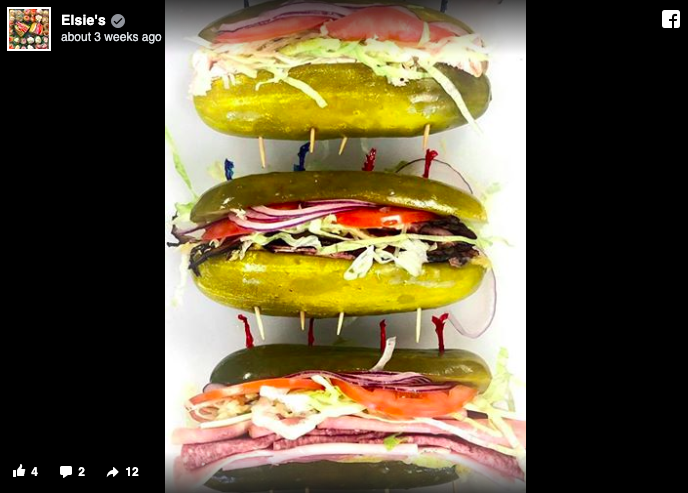 Katherine Cohen and Chad Jordan are the co-owners of Elsie's, a sandwich shop in New Jersey near Philadelphia.
"We are a sandwich shop, but, in lieu of bread, we use our Elsie's signature pickle, or you can have any of our sandwiches constructed on a cucumber roll-up," Katherine explained to Thrillist.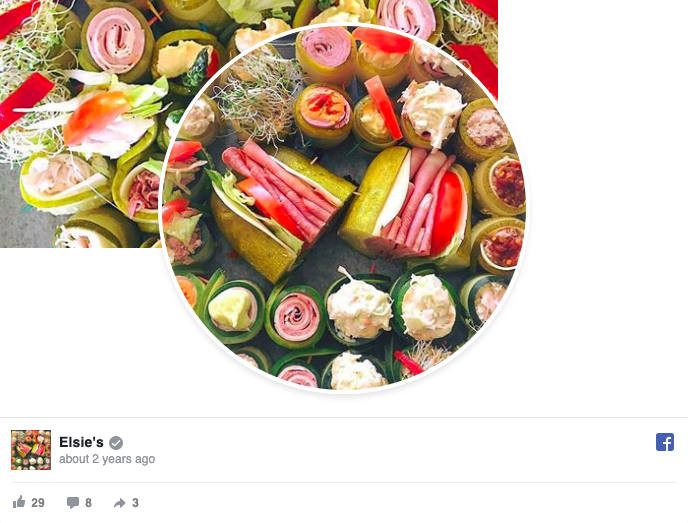 The signature pickles are enormous and delicious-looking. They're homemade from a family recipe that Katherine and Chad resurrected.
By replacing bread with pickles, Elsie's kills two birds with one stone. Katherine and Chad have invented a delicious carb-free sandwich AND they've made a sandwich with more pickle power than ever before!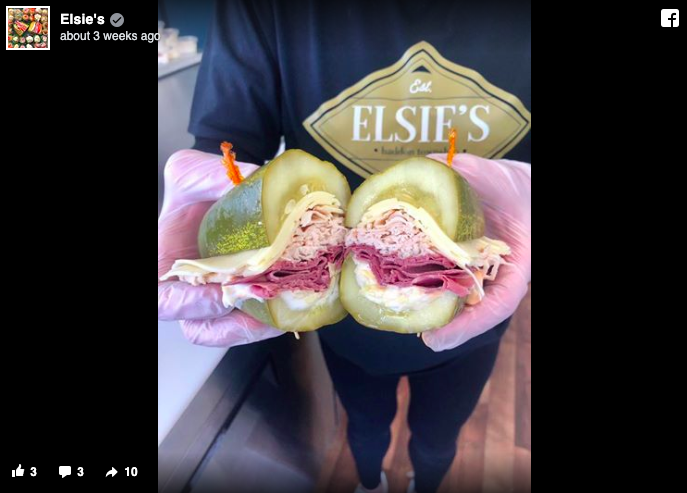 "I mean, I've been eating pickles since I was a kid," Chad said. "You know, you think about every sandwich you've ever had, and it always comes with a pickle. Well, why not have a sandwich on a pickle?"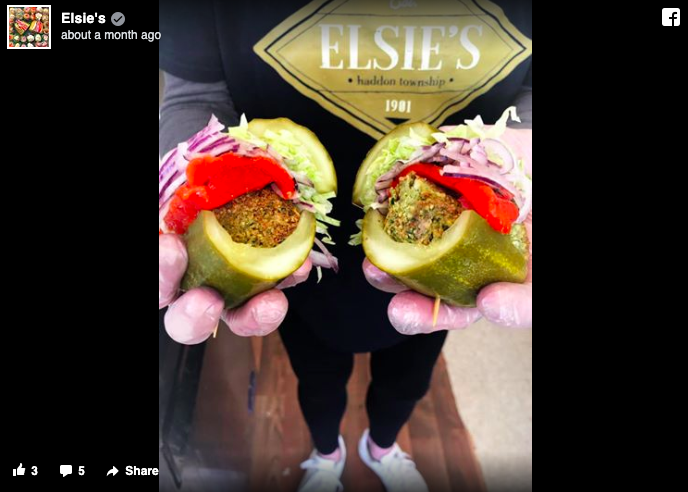 To turn the pickle into a sandwich, the inside of the pickle is scooped out to make room for sandwich ingredients (but don't worry, there's still quite a lot of pickle left to devour).
You can build your own sandwich at Elsie's with your choice of meats and cheeses, as well as toppings like sriracha mayo and spicy wasabi mayo.
Elsie's also offers several specialty sandwiches.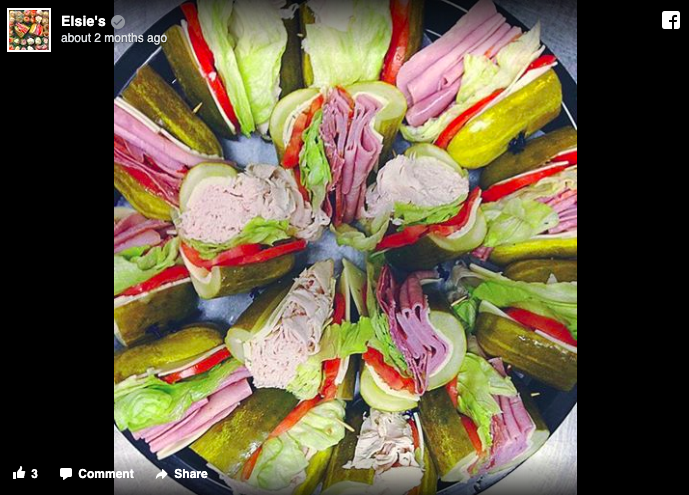 For example, the Italian sandwich features ham, capicola, salami, provolone, lettuce, tomato, onions, AND crushed potato chips. YUMMMM.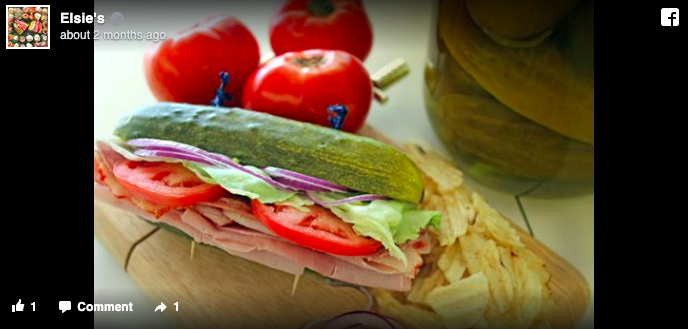 Elsie's also offers a classic New York deli staple, the Katz. It consists of Russian dressing, coleslaw, roasted turkey, corned beef, and Swiss cheese.
"The Katz tastes like a traditional deli sandwich minus the bread," Katherine said.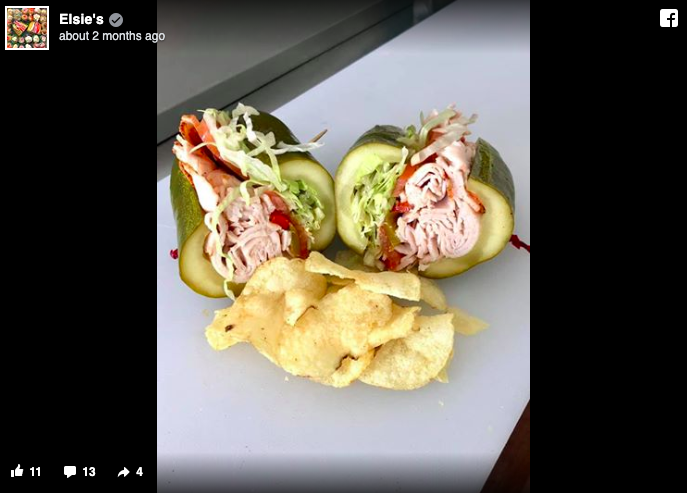 "Imagine eating a sandwich on the best pickle you've ever had. So you bite into the sandwich, and instead of that soggy bread, you have that crisp, crunchy pickle."
Ohhh, I'm imagining it, all right. Drool.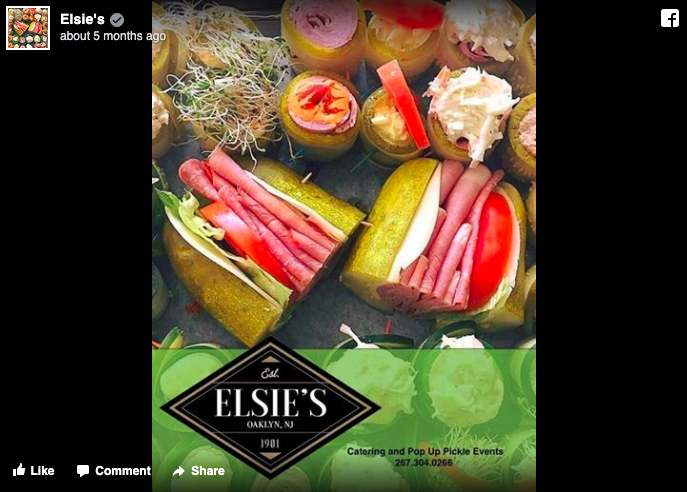 One factor to consider: These sandwiches look THICK. Like maybe you would struggle to actually take a bite without making a mess.
If that's a concern, you might want to opt for one of the pickle roll-ups, which are 100 times daintier. They're mini roll-up sandwiches on thin pickles or cucumbers, and they're about the size of a sushi roll.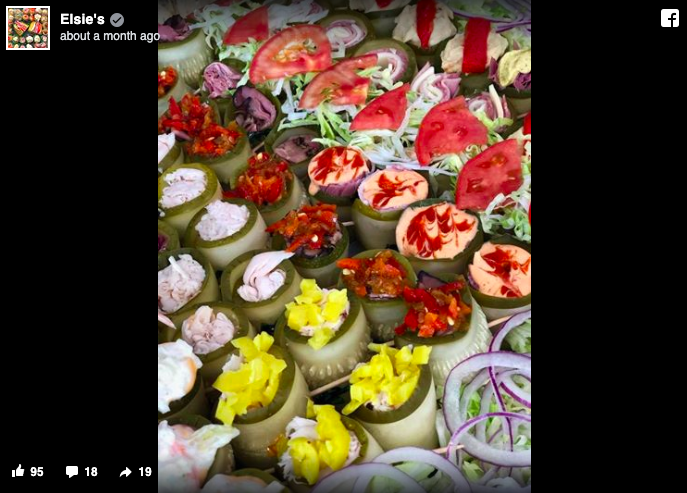 "People's reaction when they see any of the roll-ups, the cucumber roll-ups or the pickle roll-ups, they're kind of astonished," Chad explained, "because they look like little sushi rolls, so it's a second of admiring them, and then they taste them, and it's fantastic."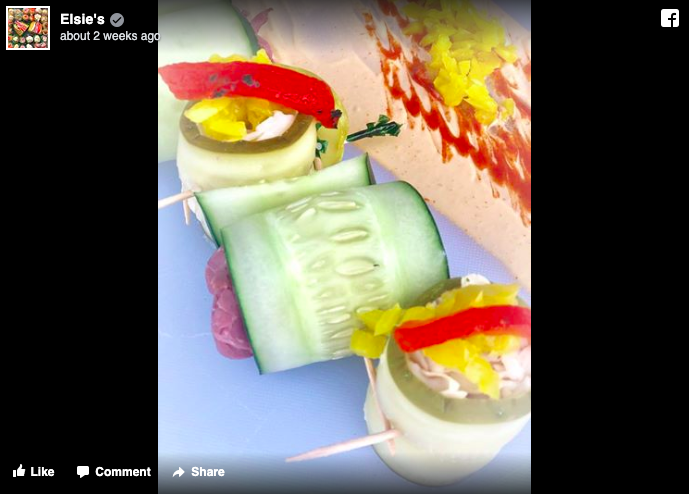 There are falafel rolls, firecracker rolls, and mini Katz rolls, just to name a few. One order includes six pieces.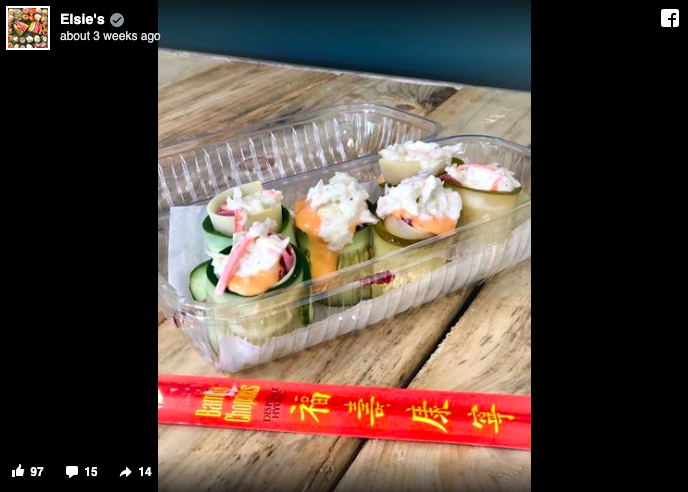 Per customer reviews, Elsie's is basically heaven on earth. Maybe one day Elsie's will open locations in every city?!?!
SKM: below-content placeholder
Whizzco for 12T