We're in love with these.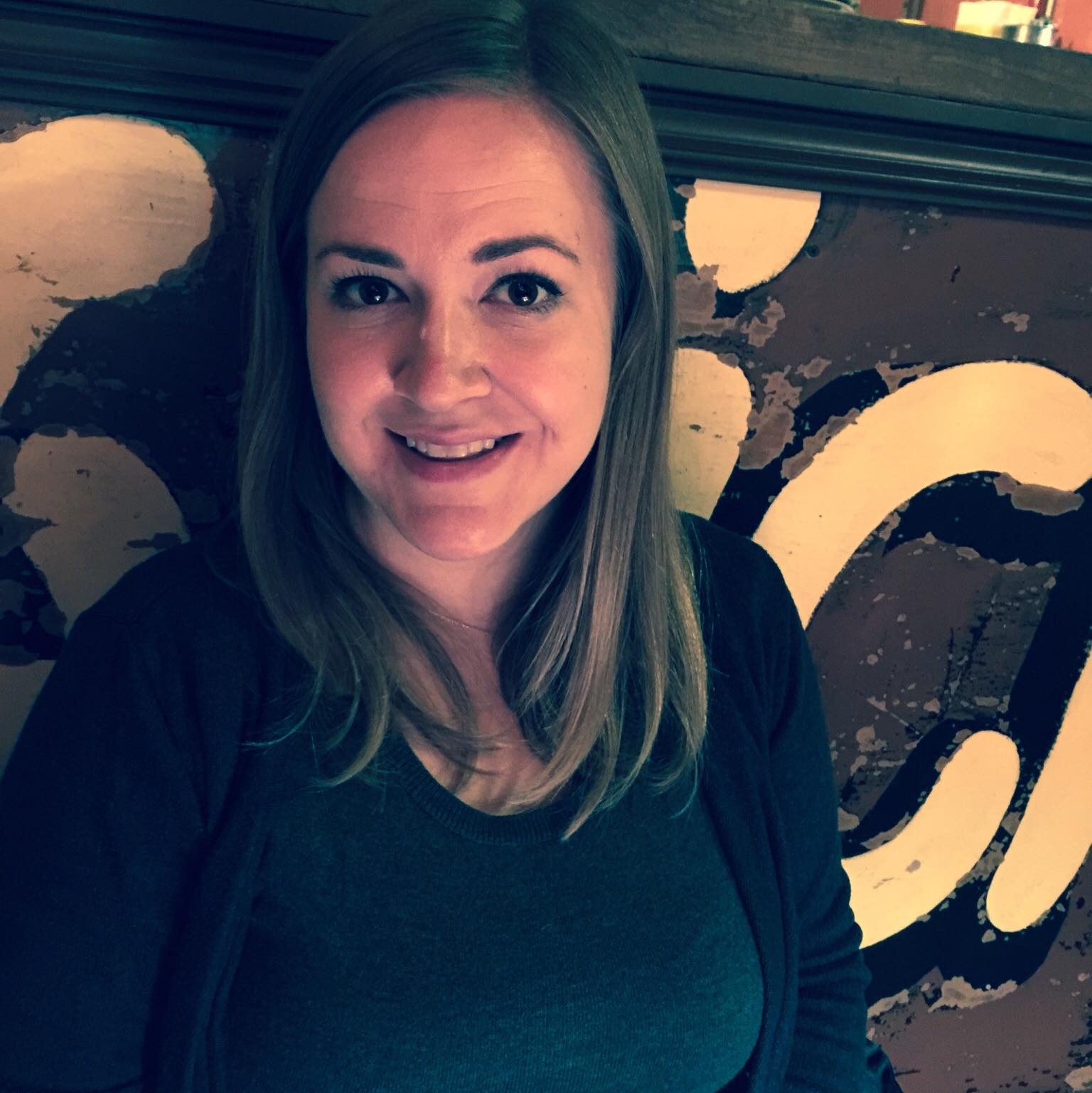 Kristy Norrell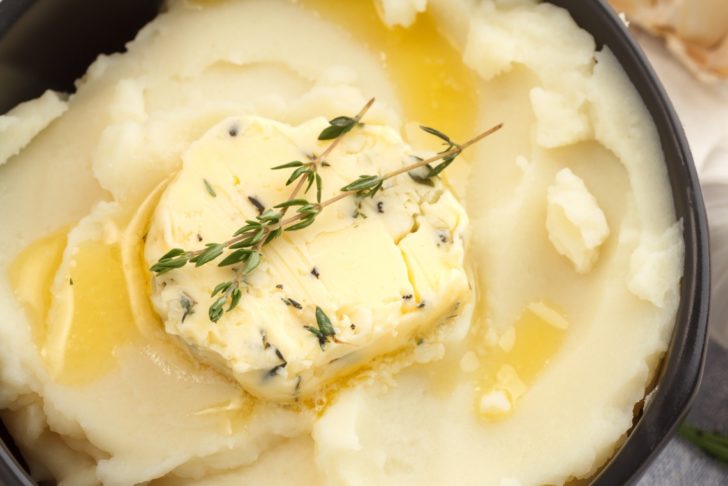 I am serious about my mashed potatoes. As far as I'm concerned, they are the centerpiece of Thanksgiving and everything else on the table is an accompaniment to them, a supportive side to their creamy, buttery glory. I am known to return to the serving bowl at least once – maybe twice – and pile a new mound of potatoes on my plate, taking care to make a careful crater in the top with my spoon before filling it with fresh gravy. (Speaking of which, click here for our Perfect Gravy recipe.) I am not ashamed to say that I have also been known to heat up a bowl for breakfast. What can I say? I love them.
I love them smashed up kind of lumpy with some skin left on, and I love them smooth and fluffy with some chives mixed in, or with the addition of roasted garlic. But mostly I love them just like this. These are my perfect mashed potatoes. They are light and creamy, but definitely not light on calories. These feel like special occasion potatoes. Thanksgiving potatoes. Christmas dinner potatoes. They're an indulgent, velvety mashed potato… but they're totally at home on an average weeknight too. Here's how you make them: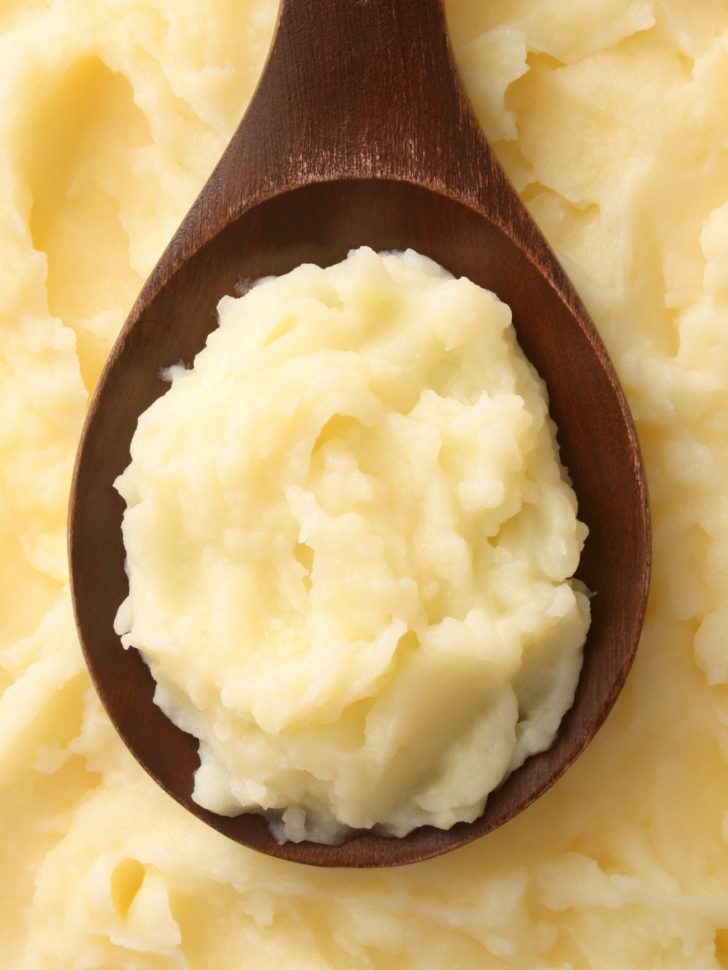 First things first, I find that a Yukon Gold lends the best mashed potato result. Russets are fine if you're seeking a fluffy mash, but the waxier Yukon Gold gives a nice buttery, creaminess that I find ideal. Heavy cream gives them a silky quality that whole milk just can't, and a dollop of sour cream gives them a lovely, yet subtle tang.
You want to place your potatoes in the pot and cover them with cold water. Starting with cold water ensures that the center of the potatoes cook through and that the end result will be lump-free. (Oh, and throw some salt in the pot before you put it on the heat.) Cook the potatoes until they're totally tender. It's better to overcook than undercook, but you should be able to pierce them easily with a butter knife when they're ready to drain.
After draining, return the potatoes to the hot pot and let any remaining water cook off. I like to mash my potatoes first and take an electric mixer to them later; it ensures they are totally smooth, but I don't have to go to the trouble of using a potato ricer or food mill.
Once you are done with the potato masher, push all of the potatoes to one side of the pot and place it on low heat. Melt the butter and heat the cream on the empty side of the pot, before stirring them into the potatoes. (This is just to avoid dirtying another pot or pan.) Season with salt and pepper (my mother-in-law swears by using white pepper so the flecks don't show, but I've never served a dinner quite so fancy it required that), add the sour cream and mix with an electric hand mixer until smooth. The mixing should be brief; if you over-mix you can make the potatoes sticky and gluey.
That's it. That's how you get creamy, dreamy, perfect mashed potatoes. I hope you love them as much as I do!
Mashed Potatoes
Ingredients
3 pounds Yukon Gold potatoes, peeled and cubed
1 cup heavy cream, plus more as needed
1/2 cup (1 stick) unsalted butter, cubed
1/2 cup sour cream
Kosher salt and freshly ground pepper, to taste
Preparation
In a large pot, cover the potatoes with cold, salted water by 1 inch. Cover pot, place over high heat, and bring to a boil. Uncover, reduce heat to a simmer and cook until potatoes are tender, 12 to 15 minutes. (A butter knife should pierce them easily.) Drain potatoes and return to pot.
Break up potatoes with a potato masher, and return pot to low heat. Push potatoes to one side of the pot, and add butter and cream to other side. Cook until butter melts and mixture starts to bubble and then stir potatoes and cream mixture to combine.
Add sour cream and season to taste with salt and pepper. Remove from heat and beat with an electric mixer on medium speed until smooth and light, 30 seconds to 1 minute. (Don't over-mix or potatoes will become sticky.)
Serve immediately and enjoy!
For our perfect gravy recipe, click here.
SKM: below-content placeholder
Whizzco for 12T