You'll be so glad you did this…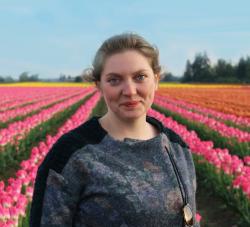 Decatur Macpherson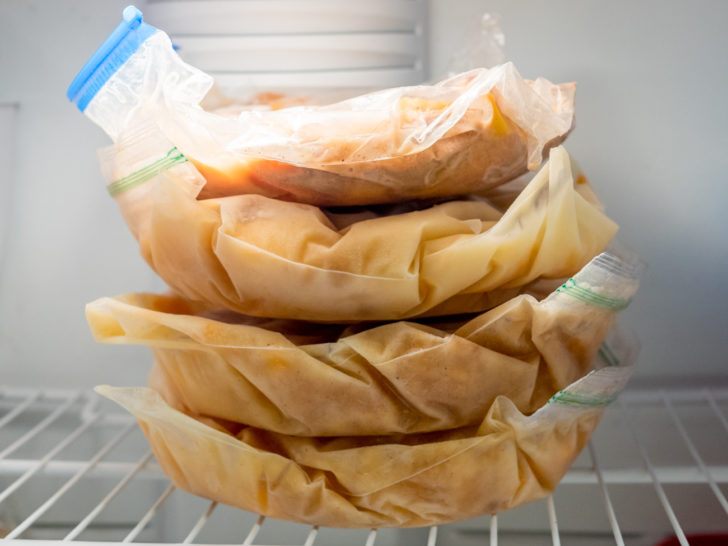 Arguably one of the best parts about summer is all the delicious, fresh produce that we can't help but stuff into our mouths throughout the day. Rhubarb crisp? Definitely, yes. Blueberry pie? Can't get enough of it. We love basically any fruit confection we can get our paws on, but one of our very faves is anything with peaches in it. Crisp, crumble, slump, you name it. That being said, there's almost nothing sadder than being in the deep throes of winter when a craving for a sweet peach pie kicks in and we realize it'll be months – sob! – before we can whip one of those up again.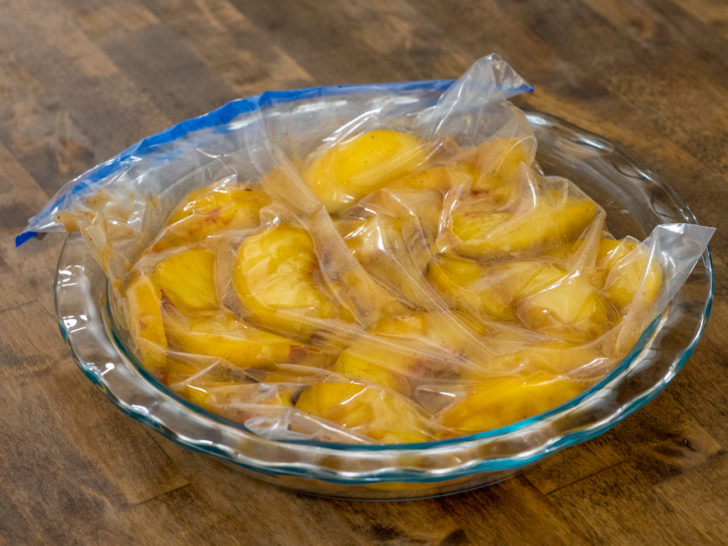 That's what makes this "recipe" so genius; it is a recipe, for a VERY tasty, wonderful peach pie filling, but it's also one of the best tips we could possibly impart to you, We give you: peach pie freezer filling. You could apply this hack to just about any filling you want, but we always end up going with peach. The trick here is to get as many summer peaches as you can get your hands on, then throw together all the batches of peach pie you can muster.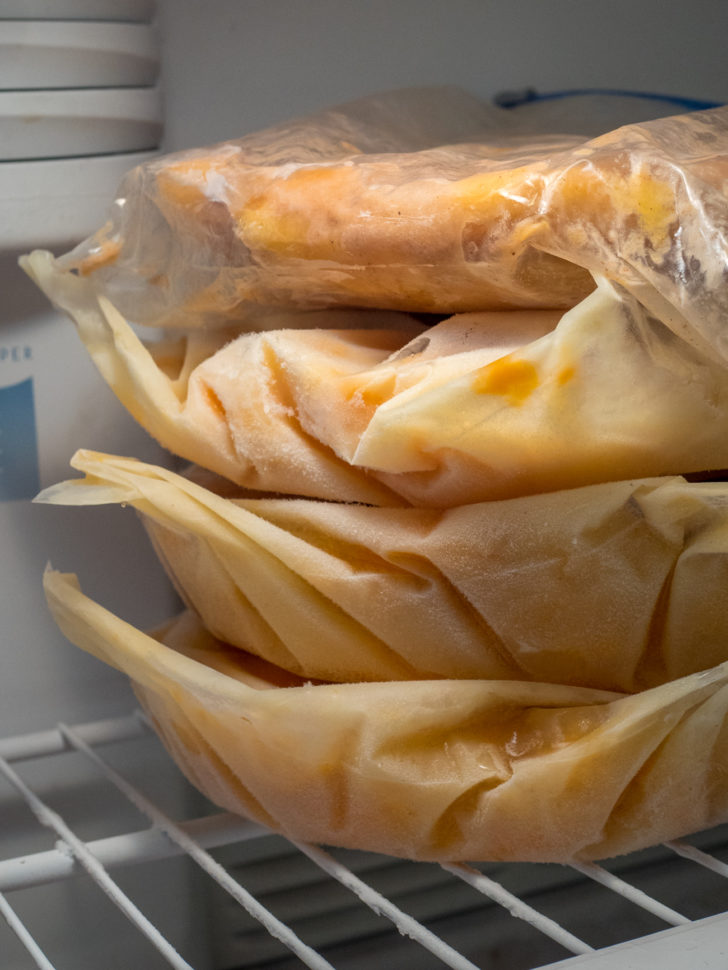 Separate each batch into a freezer bag, then place the freezer bag in your pie dish and pop it directly into the freezer. Once frozen, continue freezing remaining batches, then stack 'em up one on top of the other and you've got a space-saving method for all the peach pies you could possibly want!
Peach Pie Freezer Filling
Ingredients
6-8 fresh peaches, peeled, pitted and sliced
1/3 cup brown sugar
1/3 cup sugar
3 tablespoons all-purpose flour
1 teaspoon fresh lemon juice
1/2 teaspoon ground cinnamon
1/4 teaspoon nutmeg
ziplock freezer bags
pie crust dough (homemade or store-bought)
Preparation
Place sliced peaches in a large bowl, then add in brown and white sugar, flour, lemon juice, cinnamon and nutmeg. Toss everything together until evenly coated.
Pour filling into freezer bag, carefully squeeze out excess air, then seal tightly.
Place freezer bag into a standard pie dish and place dish in freezer for at least 4 hours, or until frozen.
Remove pie dish and repeat with as many fillings as desired, stacking frozen fillings in freezer until ready to use.
When ready to bake, preheat oven to 400º F.
Place pie crust in pie dish, trimming off excess dough. Remove freezer filling from freezer (it can be frozen or thawed) and place or pour into pie dish.
Cover with remaining pie dough. Trim edges of pie dough, leaving a small overhang, then crimp edges as desired. Use a fork or paring knife to create steam vents in the center of pie dough, then place pie dish in oven.
Bake for 45-50 minutes (if filling is thawed) or 60-70 minutes (if frozen), until center is bubbling. Tent pie with aluminum foil if crust becomes too brown.
Remove from oven and let cool before serving.
Recipe adapted from The Farm Chicks
SKM: below-content placeholder
Whizzco for 12T