Chocolate at its finest.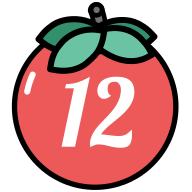 Victoria Brittain

When you share or print a 12 Tomatoes recipe,
you're making mealtime meaningful.
100%
of the Share to Care sponsor fees fund meals for families in need.
Learn More
CLICK ANY LINK BELOW TO JOIN OUR CAUSE!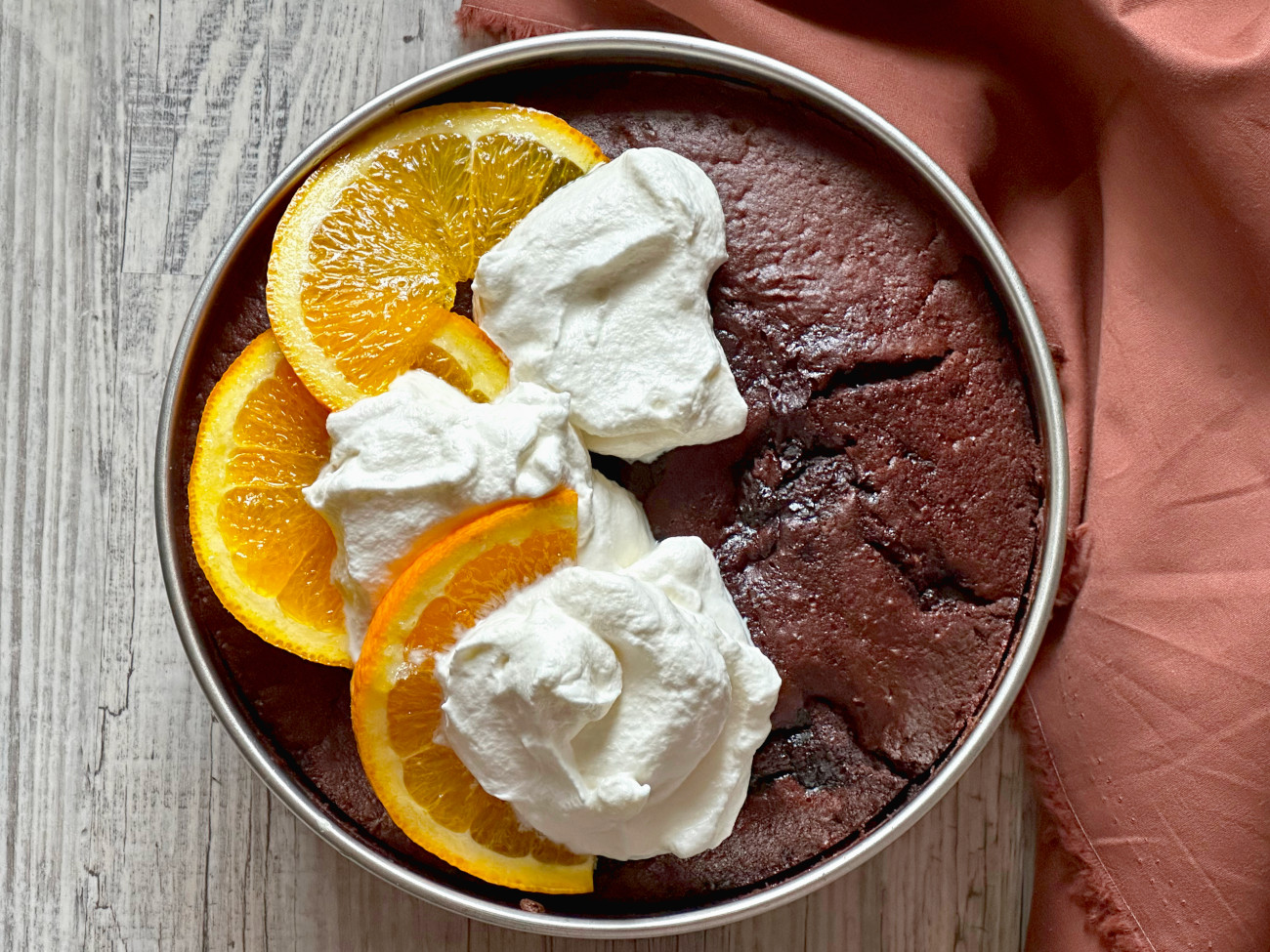 Molten, gooey with a sauce of chocolate pooling onto the plate and melting the whipped cream, was the quintessential end to a restaurant meal from the 1980s through the 2000s. Now posher seasonal bits of fruit and fancy quenelles of French chantilly cream have overtaken the dessert menu. Here is the thing that'll put decadent back into dessert — Self-Saucing Chocolate Orange Pudding. A thick chocolate batter infused with bright orange notes bakes to create a soft, tender cake crumb on top and a lava-thick sauce bubbling underneath.
We in the States don't hear of self-saucing pudding much, but it's a popular dessert in places like the UK, Australia, and New Zealand. This is a sweet one-pan wonder recipe. As the cake bakes, a sauce forms underneath, vanishing the need to whip up a frosting. Here, a classic pairing of chocolate and orange creates a perfect rich and refreshing duo that makes each spoonful as craveable as the next.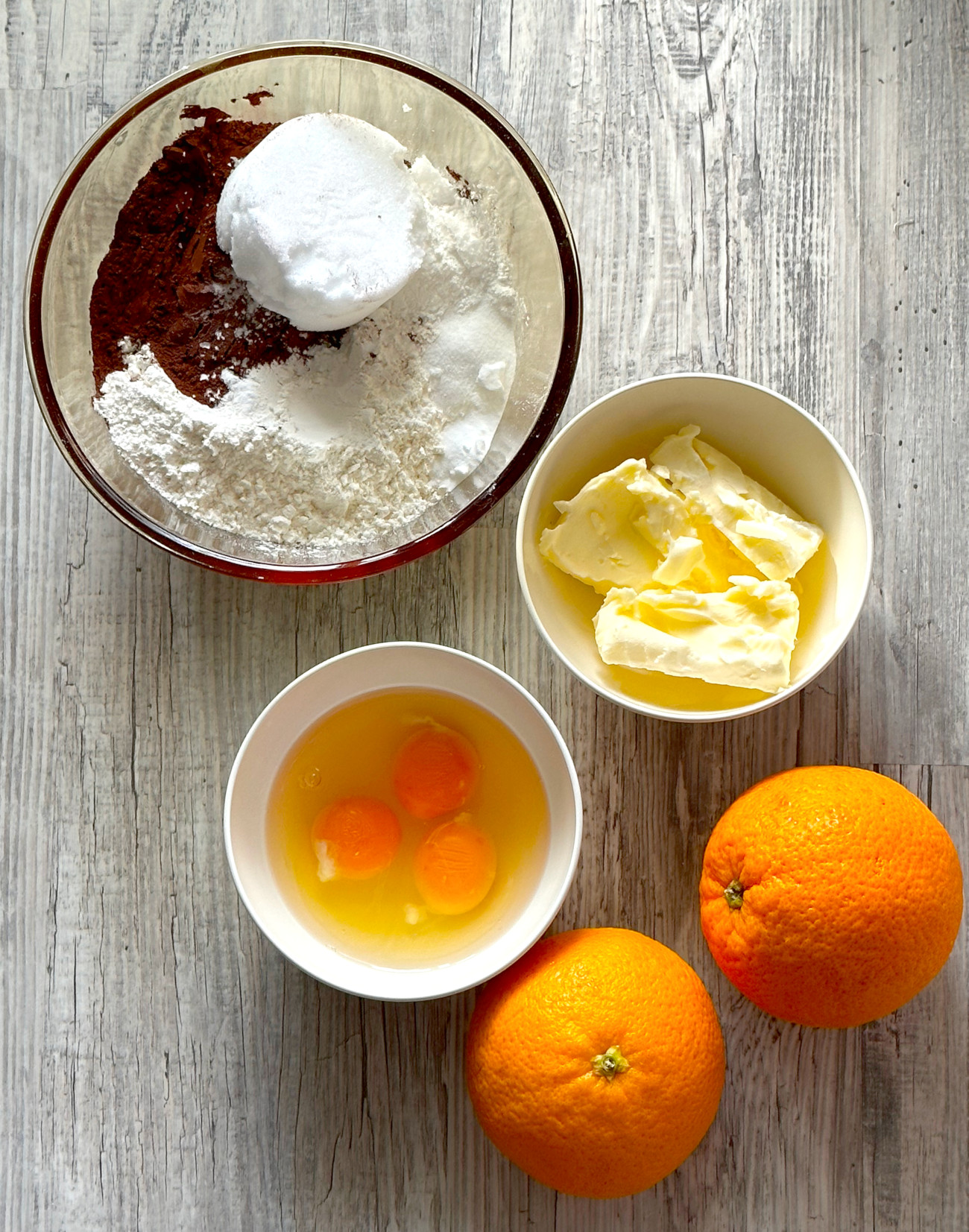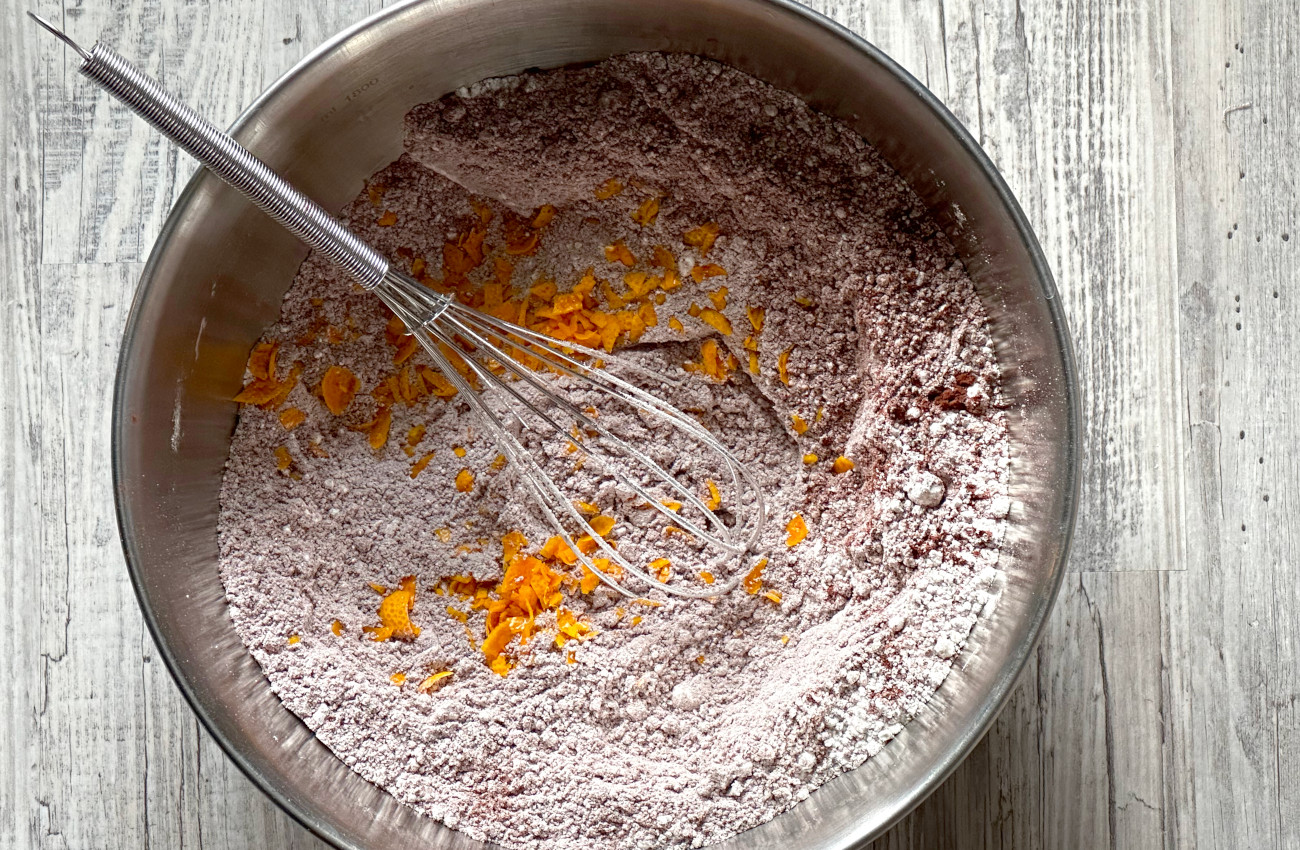 This pudding starts with basic baking ingredients, with no curve balls in sight.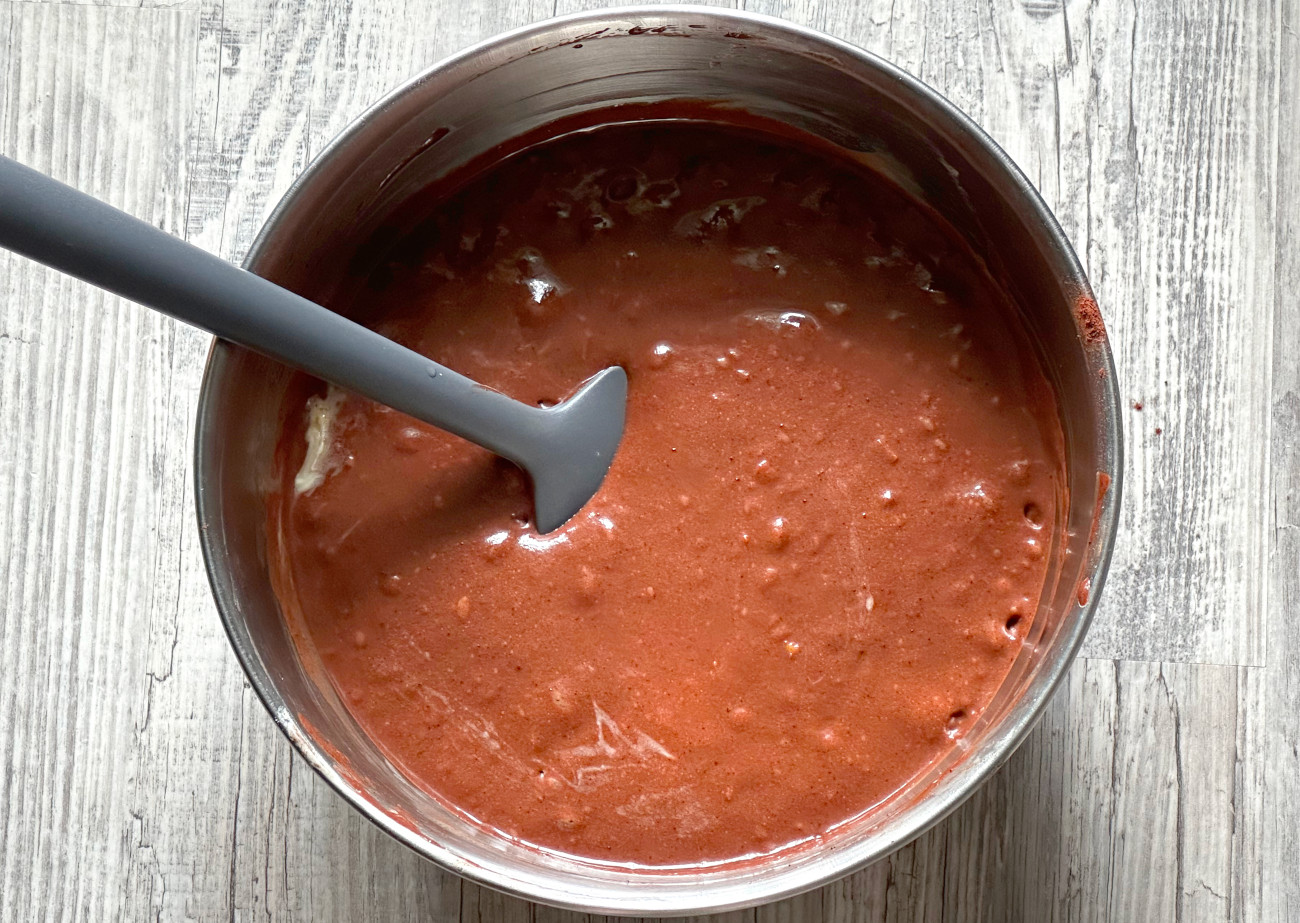 This batter is a one-bowl wonder, coming together super fast.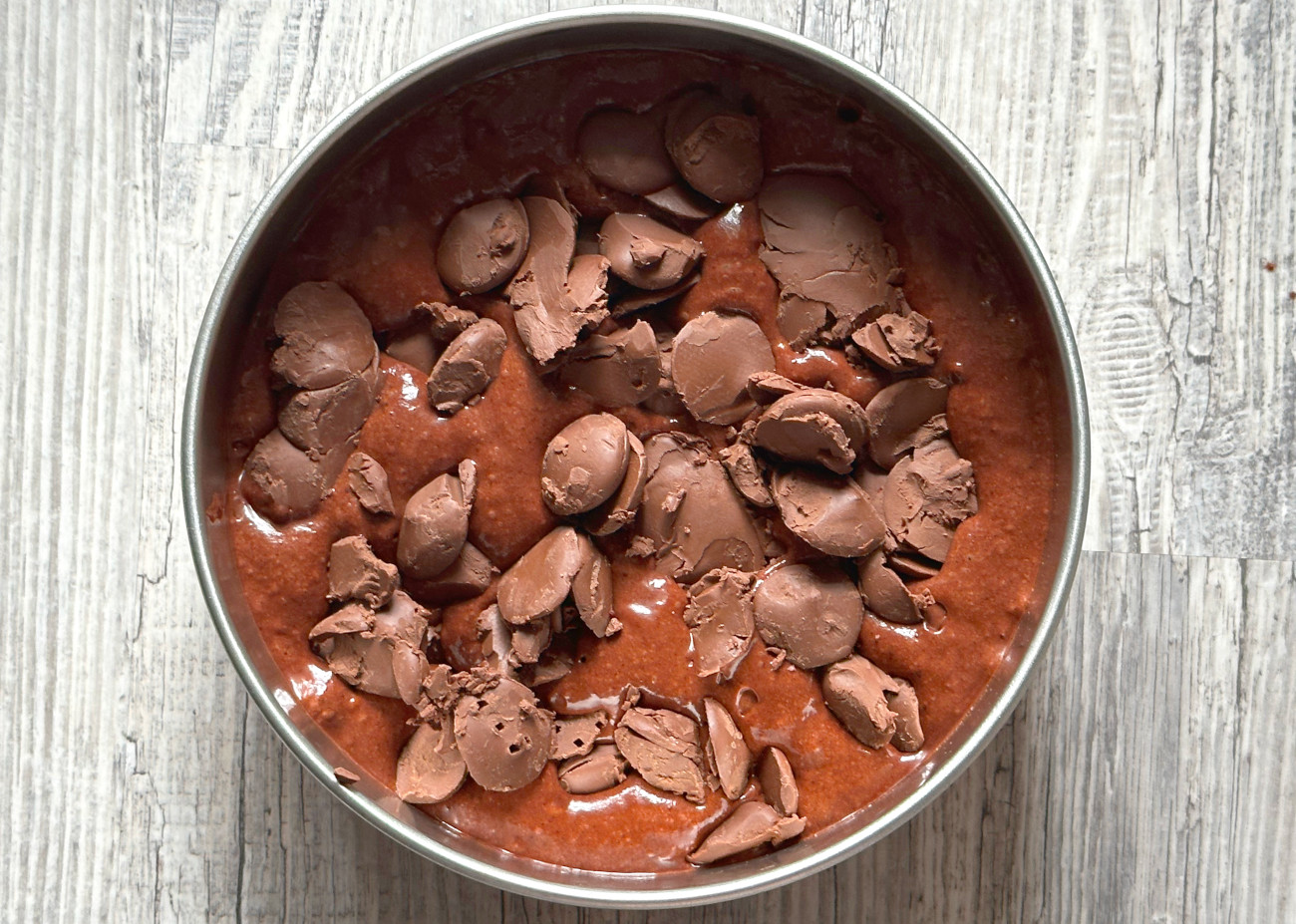 After the dry and wet ingredients get incorporated, you fold in chocolate chips for an extra chocolate punch. You then pour the batter into a greased 9-inch cake pan that's set on top of a baking sheet.
The sauce that adds moisture to the cake comes together quickly. Sugar and cocoa combine with boiling water. You want to whisk the three ingredients until the sugar is dissolved. Once the sauce is made, you pour it over the prepared batter.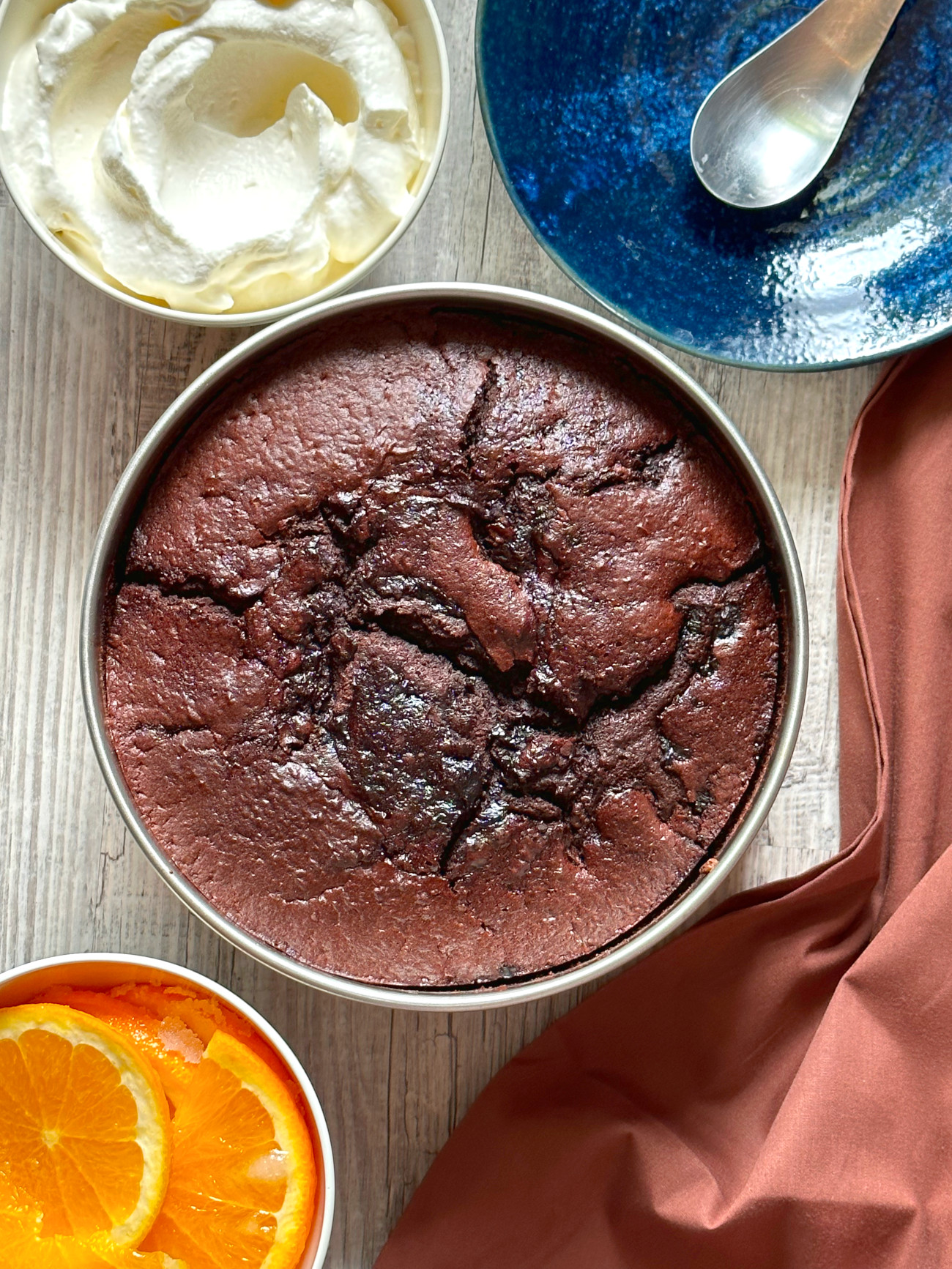 Testing the pudding with a standard toothpick doesn't work. Instead, go by the recipe's bake time of 30 minutes, and look for visual cues. If the edges look a little crispy, then you know it's baked enough.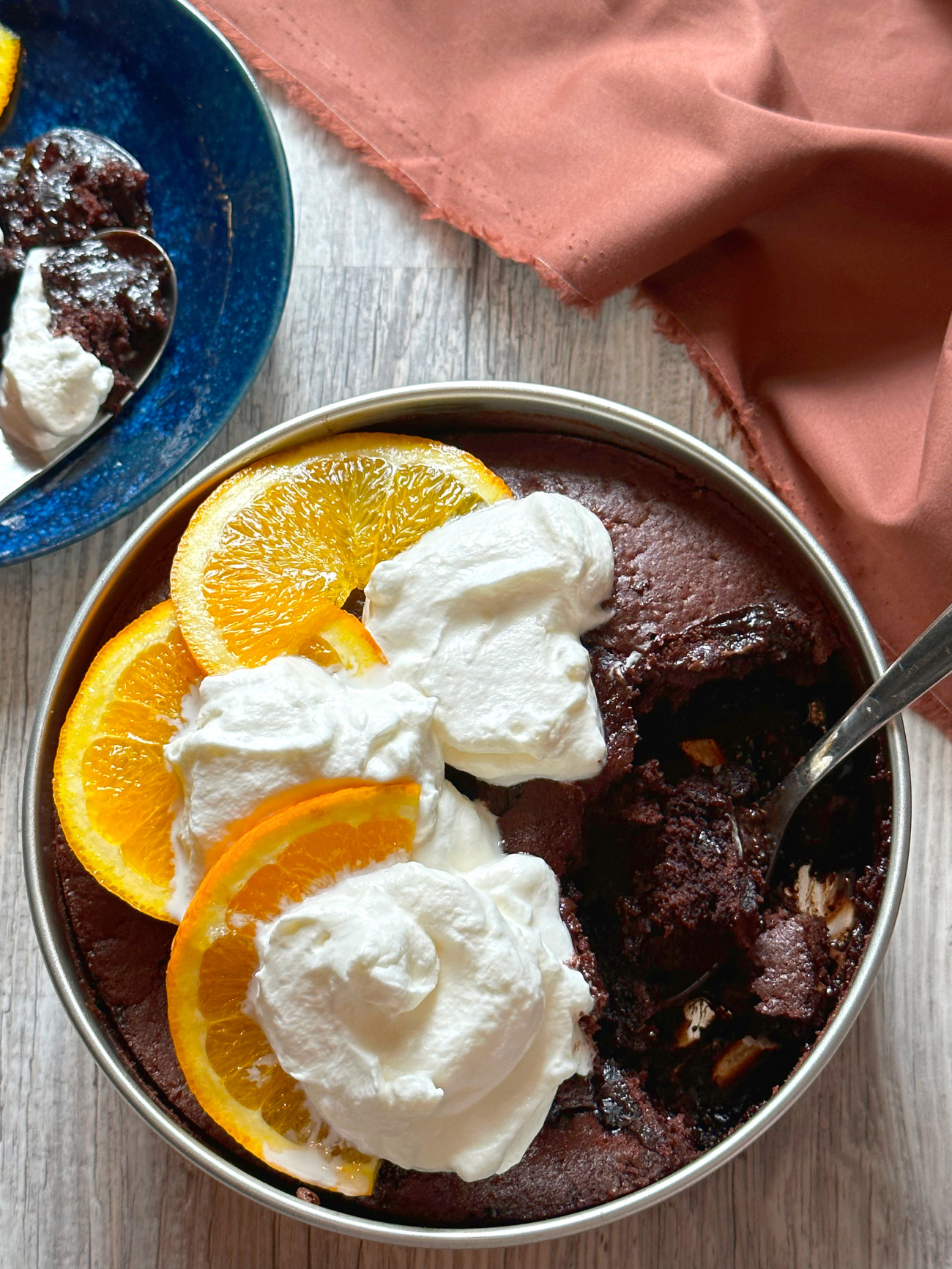 While the pudding bakes, you can make the orange garnishes. Dipping thinly sliced oranges in a sugar syrup and then coating them with more sugar gives them a sparkling appearance.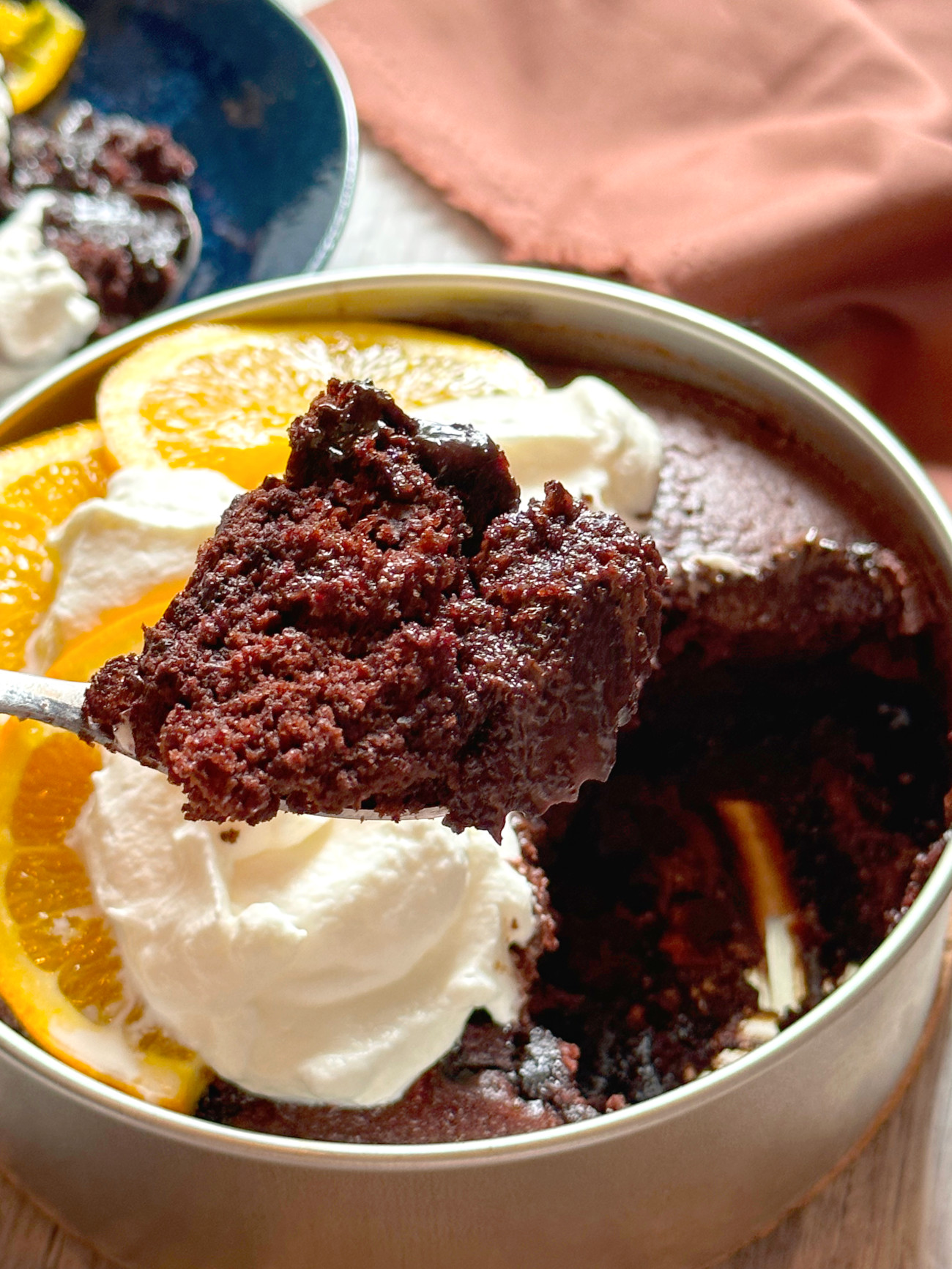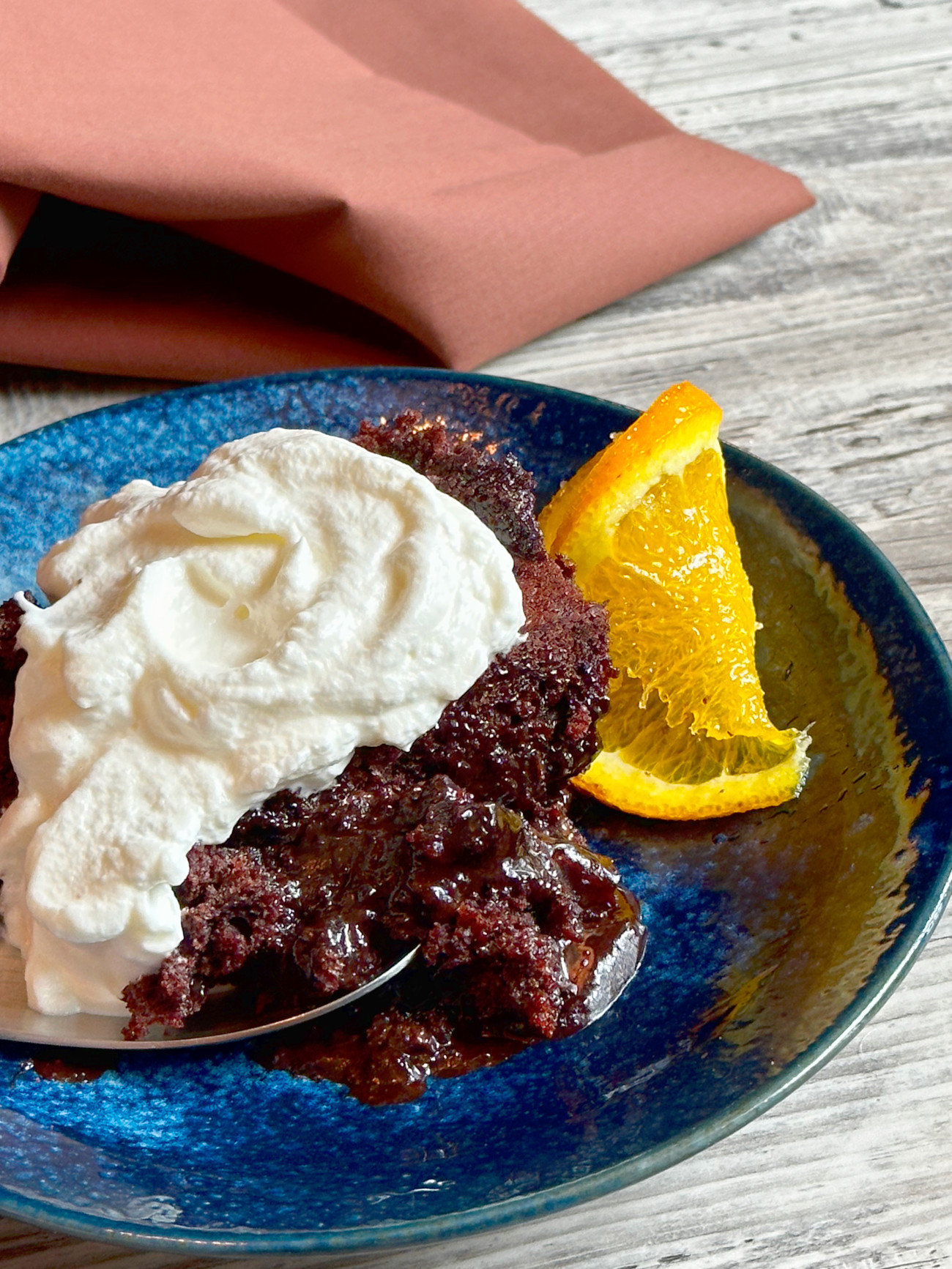 This Self-Saucing Chocolate Pudding is something you want to serve straight from the oven. A chocolate dessert like this is a great casual dinner treat. You bring the dessert to the table in its one-pan state, and everyone can serve themselves. It's a gooey and fudgy mess of a dessert, but it encaptures that chocolate molten, brownie batter texture that we all love. This dessert is like a medicinal dose of happiness that we forget but certainly need to remember.
Self-Saucing Orange Chocolate Cake
Serves 8
45m prep time
30m cook time

When you share or print a 12 Tomatoes recipe,
you're making mealtime meaningful.
100%
of the Share to Care sponsor fees fund meals for families in need.
Learn More
CLICK ANY LINK BELOW TO JOIN OUR CAUSE!
For the Pudding Cake:
2 cups all-purpose flour
1/2 cup granulated sugar
1/2 cup unsweetened cocoa powder
3 teaspoons baking powder
1 teaspoon fine salt
1/2 teaspoon baking soda
1 medium orange, zested and juiced
1/2 cup unsalted butter, melted
3 large egg, room temperature
2/3 cup whole milk, room temperature
8 ounces dark or milk chocolate chips
For the Sauce:
1 1/4 cups boiling water
1 cup light brown sugar, firmly packed
1/4 cup unsweetened cocoa powder
For the Garnish:
1 orange, skin washed thoroughly and sliced into thin rounds
1/2 cup granulated sugar, divided
1/4 cup water
Whipped cream (for topping)
To Make the Pudding Cake:
Preheat oven to 320°F and grease a 9-inch cake pan and place onto a small baking sheet, set aside.
In a large bowl combine flour, sugar cocoa powder, baking powder, salt, baking soda, and orange zest set aside.
In another bowl whisk orange juice, eggs, melted butter, and milk. Pour this wet mixture into the dry-mixture, stirring until smooth. Fold in half of the chocolate chips.
Pour into the prepared cake pan and top with remaining chocolate chips.
Pour batter into the prepared cake pan and prepare the sauce.
To make the Sauce:
In a bowl, combine boiling water, brown sugar, and cocoa powder, whisking until sugar is dissolved.
Pour over the pudding batter. Don't worry if it looks separated it'll bake up normally in the oven.
Bake for 30 minutes until the edges are slightly crisp.
To make the Garnish:
While the pudding is baking make the candied oranges. Bring 1/4 cup sugar and water to boil in a small saucepan set over medium heat. Place the remaining sugar onto a plate.
Once sugar is dissolved add in sliced oranges, simmering for 2 to 3 minutes until slightly softened.
Remove from the saucepan and dredge in reserved granulated sugar. Set onto a parchment lined sheet pan and refrigerate until ready to serve.
Once pudding is pulled from the oven, top with candied oranges and serve immediately. Garnish with whipped cream if desired.
Recipe adapted from Whittakers
SKM: below-content placeholder
Whizzco for 12T