The iconic West African spiced tomato rice makes a delectable dinner dish or party side!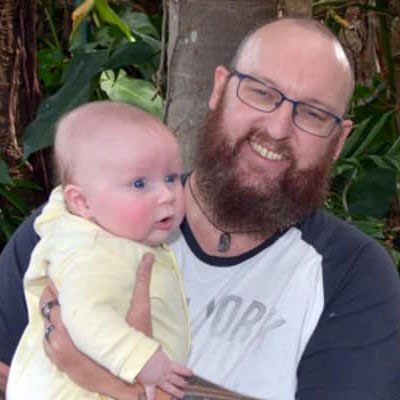 Jono Elderton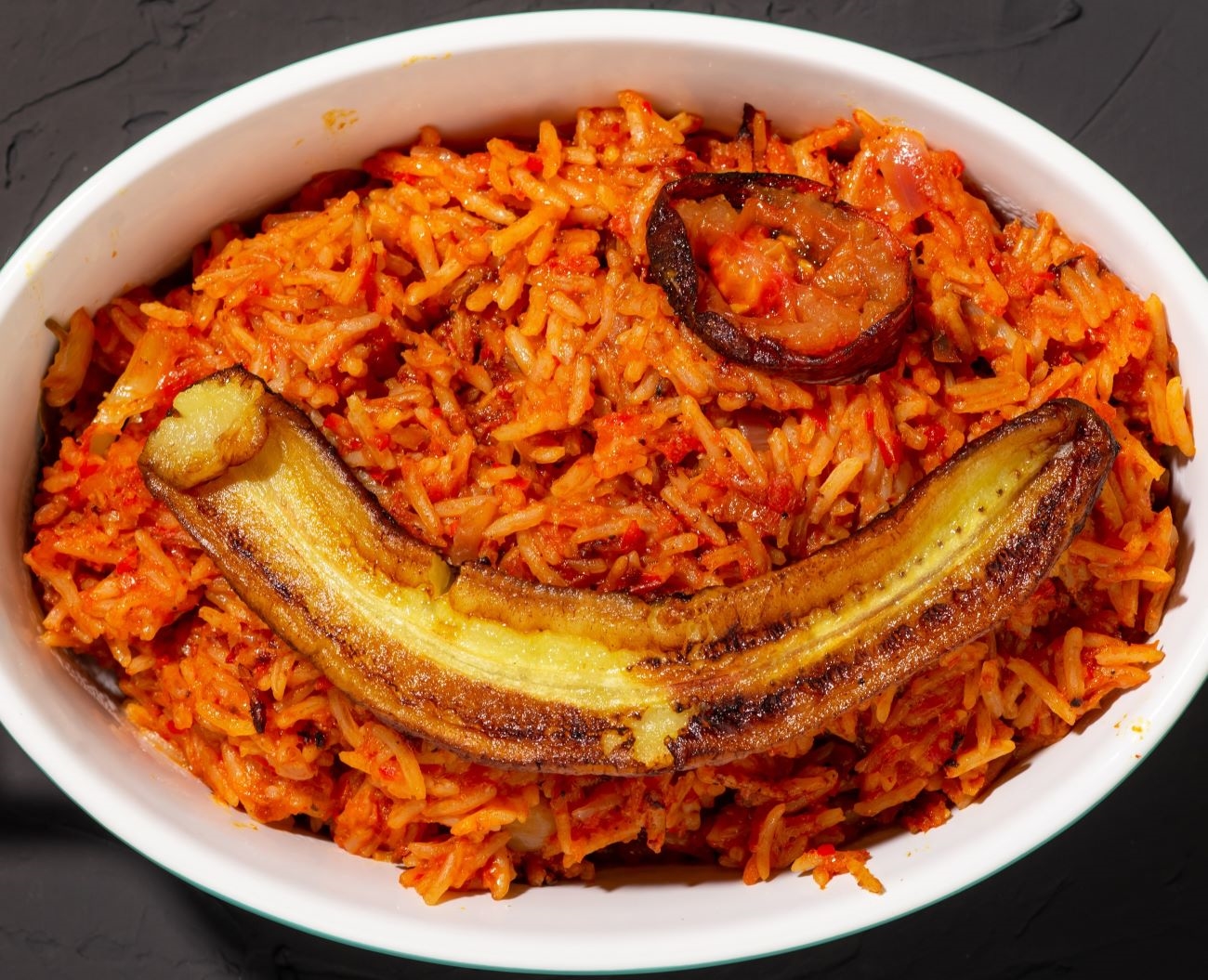 Jollof rice is a hearty and colorful dinner flavored with tomato, peppers, spices, and a variety of yummy herbs. The dish is an important part of the fabric of West Africa, with competition fierce to make the best version of this iconic meal (particularly between Ghana and Nigeria). A bowl of authentic Jollof rice is a quality addition to any cook's recipe collection, and well worth developing if you love vibrant flavors!
Jollof rice is also known as party rice. It's a one-pot meal traditionally cooked over wood and is a necessity at births, weddings, and other important family celebrations. It's inexpensive, great tasting and perfect for a simple family meal, yet its versatility means Jollof rice is also often served with meats such as beef, goat, and chicken.
The stovetop kitchen recipe below aims to reproduce the party rice flavor by pre-baking sweet red pepper to create smokiness. This step can be taken long before cooking, but I like to do it as I'm prepping the rest of the Jollof rice's ingredients and getting my ducks in a row. It may be skipped if you are pressed for time, but helps create an authentic layer of taste that can't be beaten.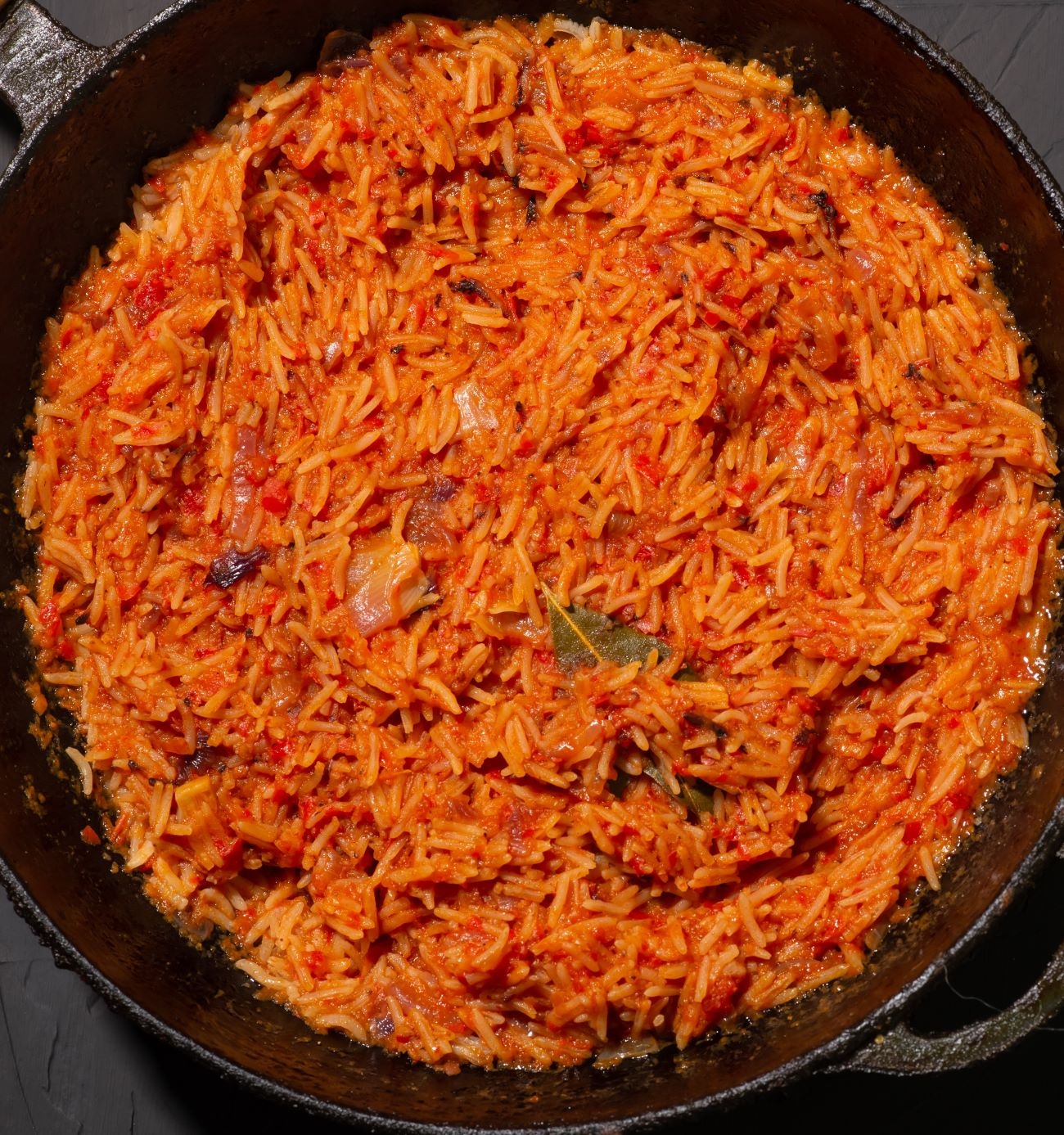 There are quite a few steps to making the perfect Jollof rice, but they are logical and simple throughout cooking. I highly recommend measuring out all of your ingredients out beforehand and working through each step as you go. Once you become more experienced with creating Jollof rice, you will find it becomes a more natural process, but working through this one pot delight in layers, makes the subtle flavors coalesce together rather than get lost within one big tomato-pepper stew.
With West African communities blooming across the US (and here in Australia) Jollof rice has become a vibrant addition to many gatherings, and a great way of learning about important aspects of African cultures. Making Jollof rice is a great opportunity to develop a traditional, authentic recipe that is right at home as a dish for the family, or a perfect part of larger get-togethers.
Nigerian Jollof Rice
Serves 4-6
15m prep time
40m cook time
Ingredients
3 cups long grain white rice, washed
1/4 cup vegetable oil
1 x 13 oz can plum tomatoes
2 red bell peppers
1 large yellow onion
1 scotch bonnet chili
2 bay leaves
1-2 tablespoons minced garlic
2 teaspoons minced ginger
3 cubes chicken bouillon
1 teaspoon Kosher salt
1 teaspoon thyme
1/4 cup tomato paste
2 teaspoons curry powder
1 cup chicken stock
3 cups water
Optional: 2 tablespoons unsalted butter
Kosher Salt and black pepper, to taste
1/2 fried banana, as garnish
Preparation
Preheat the oven to 400°F and roast the bell peppers for 15-20 minutes.
In a food processor, combine plum tomatoes, bell peppers, onion and scotch bonnet. Blend until smooth.
Cover the base of a Dutch oven with vegetable oil and heat at a medium-high temperature. Add garlic and ginger, stirring them through the oil. Pour in the blended sauce, add bay leaves, then cook for 10 minutes.
Add 1 teaspoon salt, thyme, chicken bouillon cubes, curry powder, tomato paste, and chicken stock. Stir thoroughly, then cook for another 15 minutes.
Add white rice to the pan and stir into the mixture. Add 3 cups of water to cover the rice, then lower the temperature and cook at a low/medium heat for 10-15 minutes, folding rice occasionally.
Add bay leaves and butter. Stir thoroughly, and cook on a low heat for a further 5-7 minutes, sprinkling with salt and pepper to taste. Serve Jollof rice with a fried banana (or plantain) on top, and the meat of your choice.
Recipe adapted from Sim's Home Kitchen
SKM: below-content placeholder
Whizzco for 12T