There is something very special about father and daughter relationships. Perhaps it's the fact that dads are there for us from day one to always protect us and keep us safe. The father-daughter bond begins early when we're babies. My dad still tells stories of when I was a baby and I'd fall asleep on his chest while he'd be watching a sports game on TV, and also the time that he was trying to trim my nails and I squirmed and he accidentally cut my pinkie.
32 years later and he still hasn't forgiven himself. All father-daughter relationships are unique, but the one thing they have in common is just how much love there is between a father and his daughter.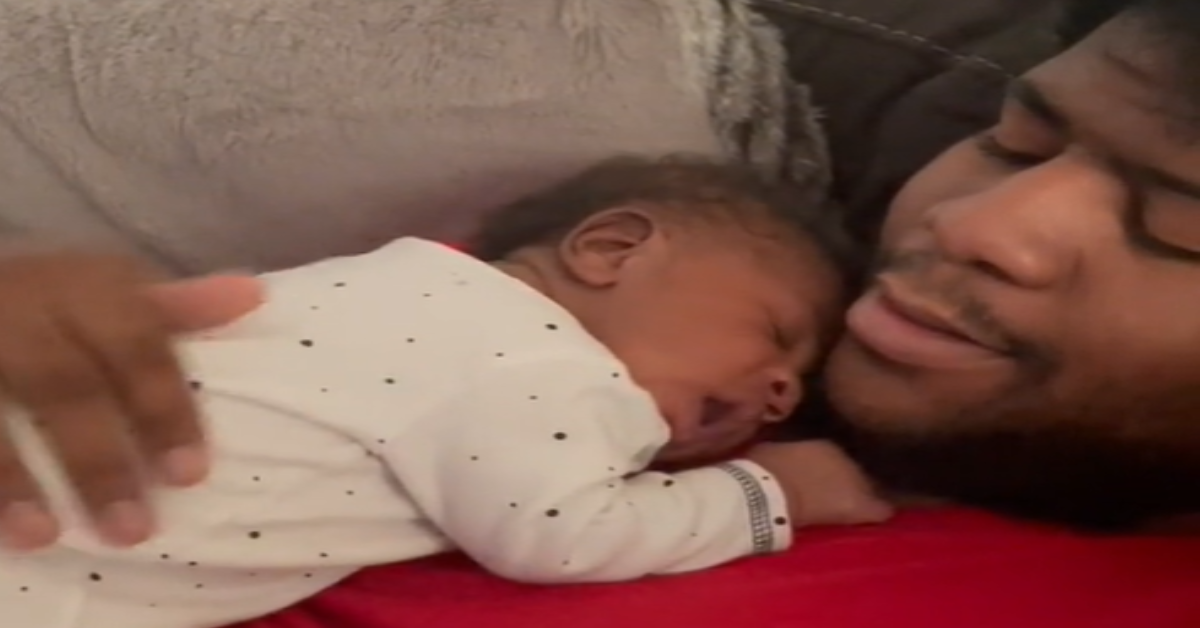 A very sweet example of this was a new dad who received a rather unexpected surprise from his newborn daughter, Ava.
Like many newborn babies, Ava was spending some quality time cuddling on her father's chest. The dad looked like one proud father as he held his tiny daughter in his arms. Like most new parents, Mom wasn't too far away filming, making sure to capture every moment possible.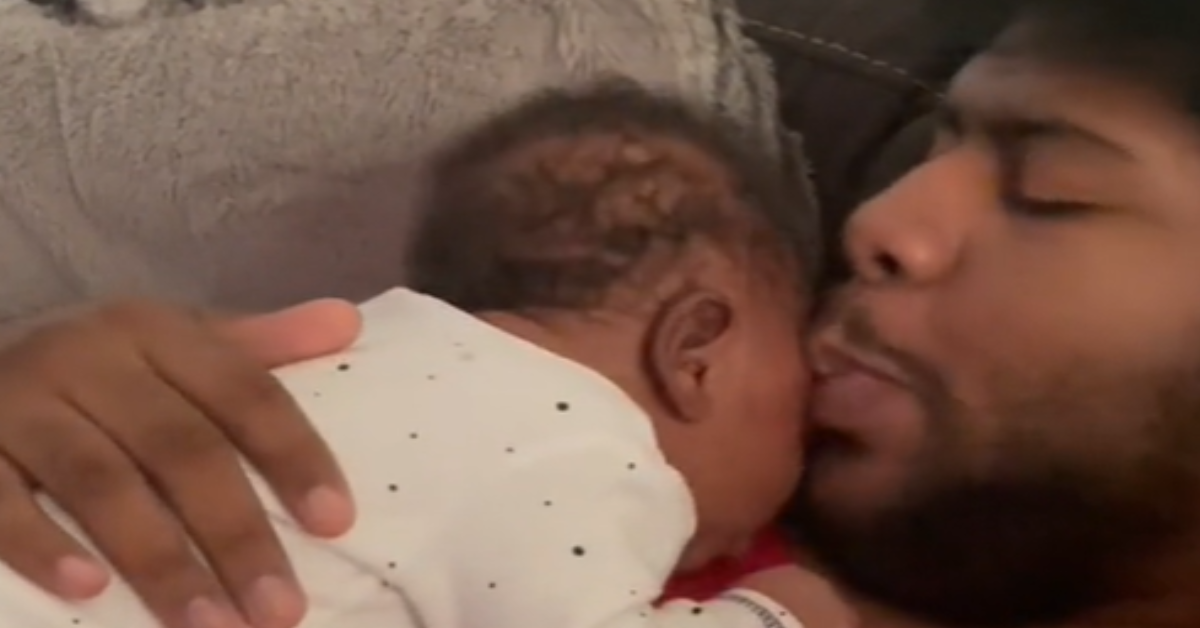 Dad was in the middle of giving his baby girl a kiss on her forehead when the unexpected happened. Little Ava sleepily raised her head and nuzzled him back as though she was returning the kiss!
It was such a heartwarming and precious moment between the pair. In the background, Mom can be heard exclaiming, "I got that!"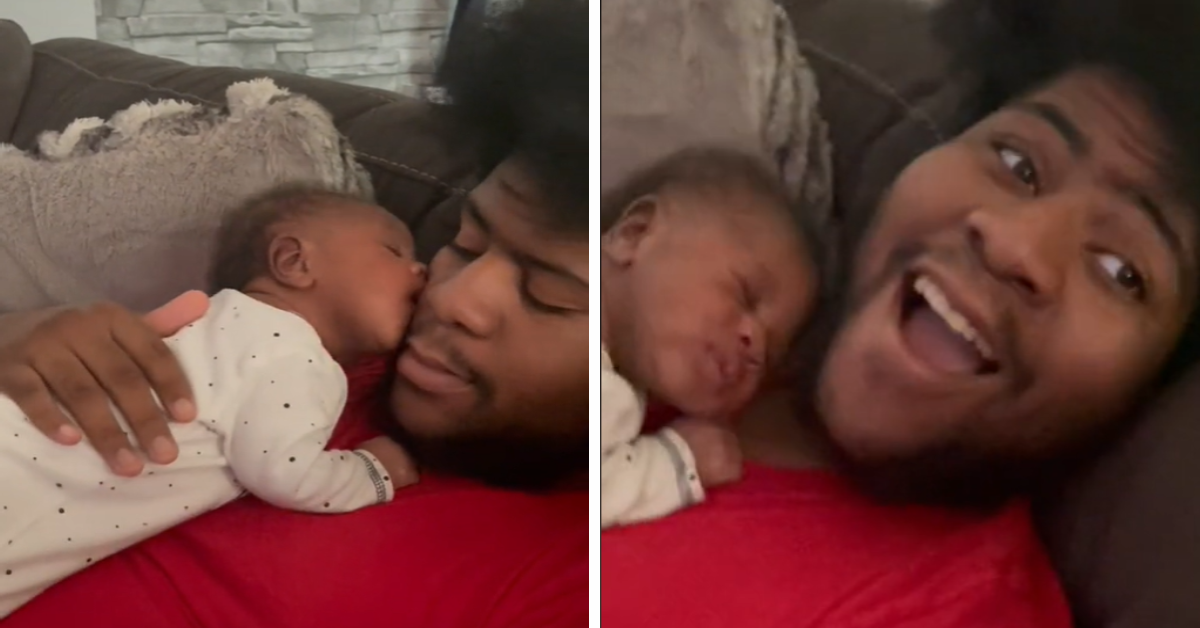 The TikTok video will definitely be one that will be cherished in that family for years to come.
Watch the precious moment between father and daughter in the video down below:
Have you ever had something like this happen with your kids? Let us know!
SKM: below-content placeholder
Whizzco for 12T