This mother of 12 decided to whip up an amazing snack for her kids but she managed to draw the ire of the internet in the process.
So, why is it that she is being taken to task? The nacho platter that she put together for them looks delicious. It's Tex-Mex inspired, with a gooey cheese sauce, ground beef, tortilla chips, sour cream drizzle and some veggies to boot.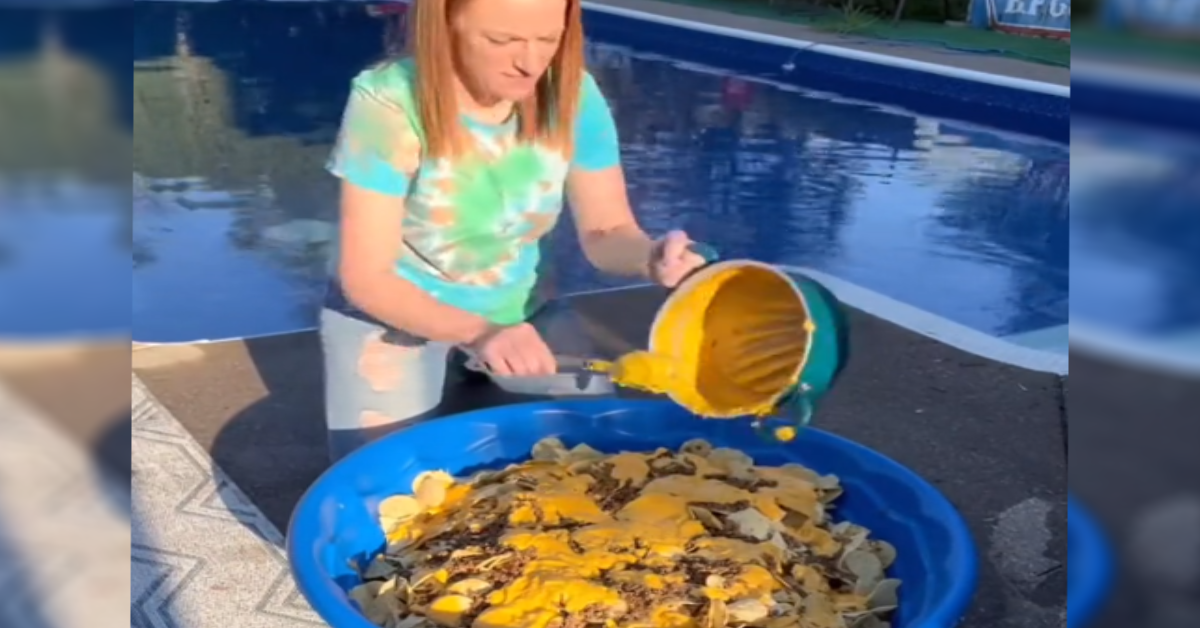 It is not the food that she gave them that is getting people upset, though. It is actually the location where it was served. She gave it to the little ones while they were spending time in a small kiddie pool. This is what has the internet losing their minds. In the interest of fairness, we can fully understand where they are coming from here.
"[Snack] board got upgraded to a #NachoPool for Cinco de Mayo," said Alicia Dougherty in her TikTok video.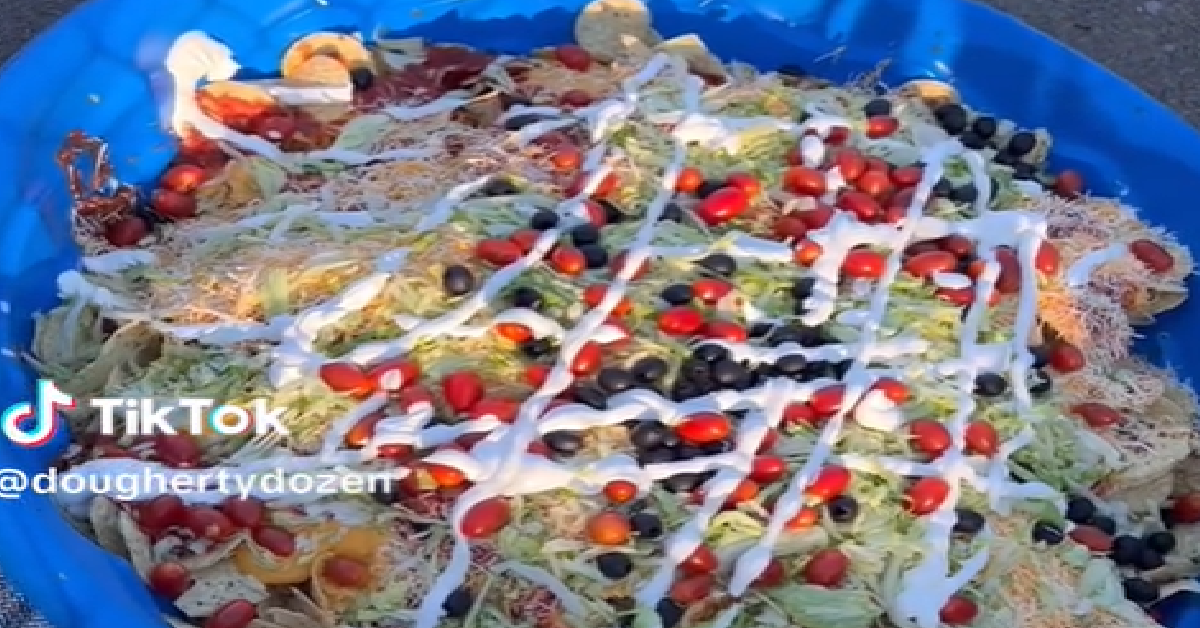 This caption has everyone hot and bothered, for sure. "Nacho pool party for my 12 kids," she continued. The clip has now received more than 4 million views, as everyone is looking to weigh in on this unconventional choice. Before we continue, we do have to give her some props.
She and her husband, Josh, are currently raising all 12 kids, which range in age from 4 to 17. Some of them are biological, some of them are adopted. Alicia and Josh love them all the same, though. That does not mean that the internet is giving them a pass for serving nachos that were put together inside of a children's swimming pool.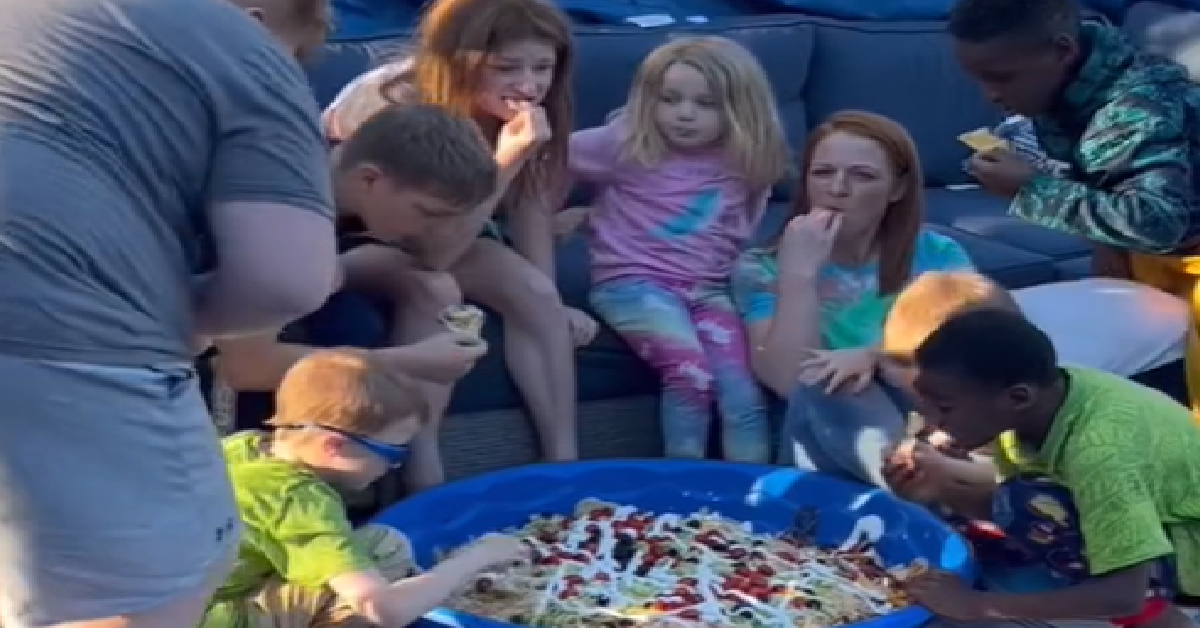 To make matters even worse, the children were allowed to waltz right up to the pool and start digging in. They were not offered any napkins, utensils or even a plate. It is easy to see why so many people were so disgusted by what they saw. "This is vile," one critic wrote in response. We are trying our best to see both sides but we understand why lots of people are grossed out here.
"At what point do we start to think, 'This is insane?' cause I think you are beyond that point," one appalled viewer wrote. Meanwhile, others were supportive. "Have 12 kids — feed them from a trough. Makes sense," said another.
Where do you stand on this one? Do you think that this is a faux pas or would you emulate the tactic? Be sure to sound off and let us know!
SKM: below-content placeholder
Whizzco for 12T