Along with some other heavy hitters in the costume jewelry game, there is a star that tends to shine above the rest. If you have a piece of this brand of vintage costume jewelry it might be worth quite a bit more than you thought. This young female born of Russian immigrants in 1899 grew up in Indiana, only to travel to New York City in the hopes of making it big. And, make it big she did, becoming one of the foremost designers of costume jewelry in the 20th century. Her name was Miriam Haskell.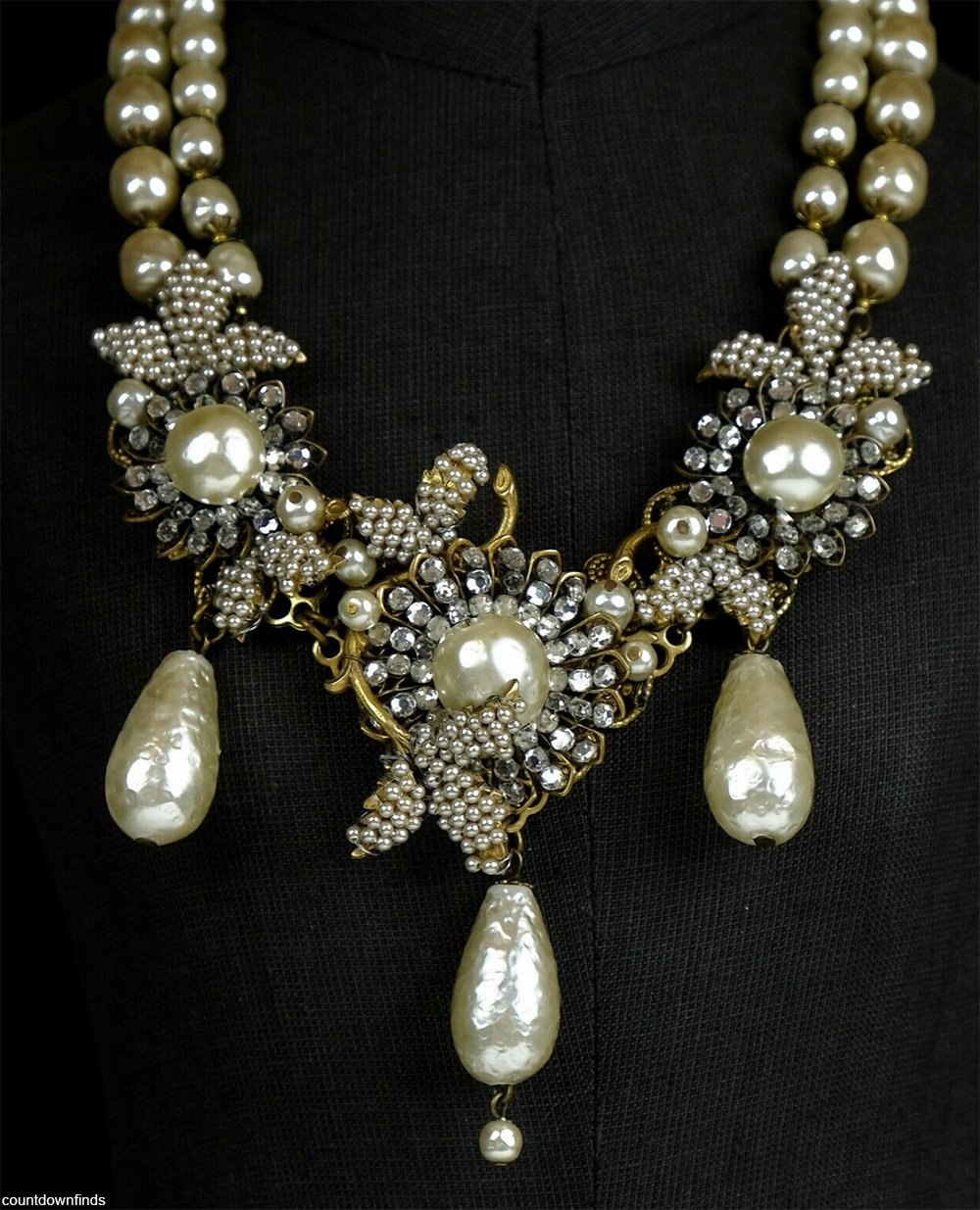 Haskell opened her first jewelry shop in the Big Apple in 1926, hot on the heels of Coco Chanel's first line of costume jewelry from 1924. At the time the genre of costume jewelry was something of a novelty, as mass production had not yet been fully applied to creation of jewelry. It stands to reason then that if a company was going to spend the time to make something by hand -either all or in part- it better fetch a pretty penny in the shops and be made from precious materials. But, Haskell's costume jewelry changed all that.
The glitzy Roaring Twenties and the rise of the middle class made it the perfect time to launch this new kind of jewelry. Suddenly women could look respectable and glamorous even if they couldn't spend big bucks on diamonds (or perhaps even of they didn't want to).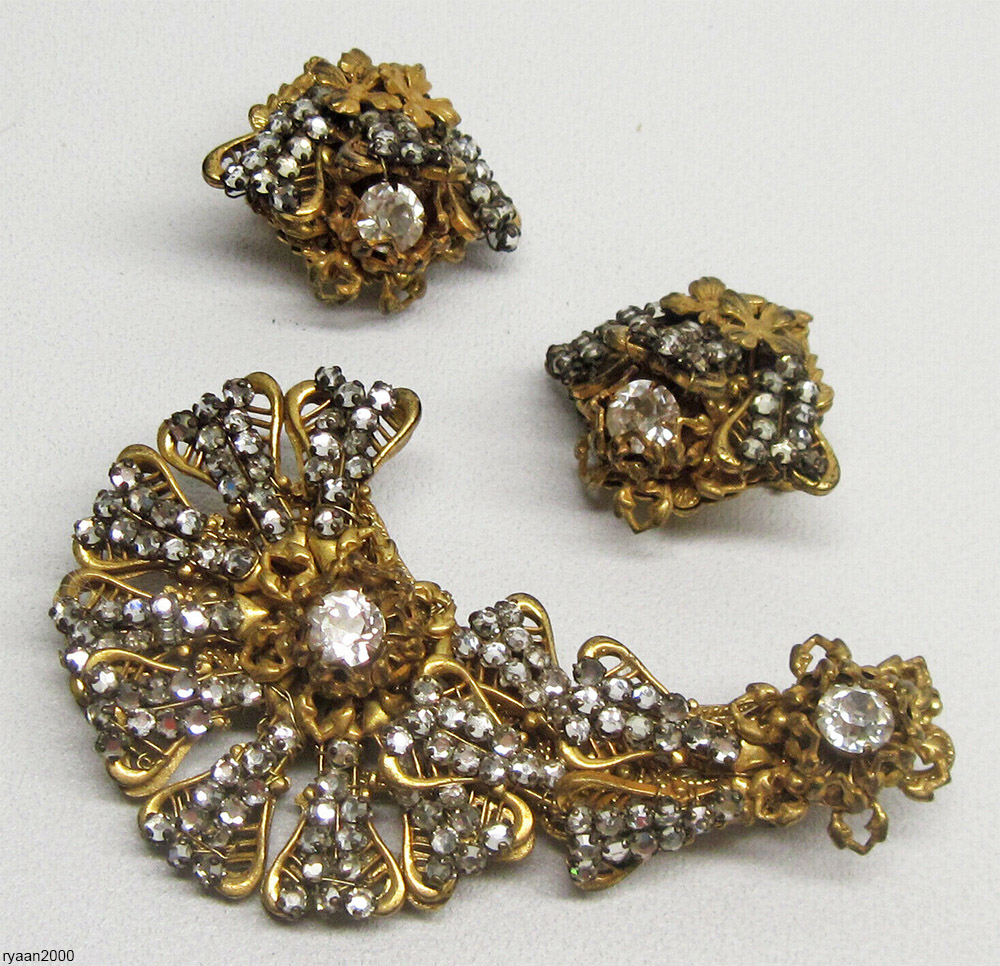 Haskell's creations were so attractive that wealthy friends and clients were said to wear her costume jewelry while keeping the real stuff safe in their vaults. However, her jewelry was not intended to simulate the huge diamonds and sapphires of the wealthy, but instead to create an air of magic and playfulness.
Haskell's early work in faux pearls was a far cry from the staid strands of pearls found at Tiffany's. Instead they were hand-beaded, made from glass pearls, and captured a sense of the artistic. Many of the designs used brass stampings as the foundations, which were then beaded or beset with rhinestones entirely by hand.
As the world plunged into the Great Depression, Haskell benefitted from the lowered expectations of an altered economy. Many women no longer aspired to collect a chest full of rubies, but instead wanted something fun to wear to lift their spirits and look fashionable.
During the 1930s women found small luxuries to be cheering and this is known today as the lipstick effect. The theory is based on evidence from the Great Depression that people will still buy luxury goods during a recession, but only if they don't cost that much. Costume jewelry certainly fit this bill, while simultaneously giving women a way to express their personal style. Her pieces, along with a few other designers, helped make costume jewelry extremely fashionable in the U.S.
Haskell's designs ventured on the edge of outrageous, with a huge amount of work going into a single piece that might be dripping with glass beads of many colors. Today, we'd happily call them statement pieces, but the notion of fantasy in jewelry was still a developing concept back then.
Notable collectors of Haskell's pieces included Lucille Ball, Duchess of Windsor Wallis Simpson, Gloria Vanderbilt, and Joan Crawford- and the collection of the latter was sold after her death for a tidy sum through Plaza Art Galleries in New York.
Unlike some vintage brands, Miriam Haskell pieces from 1950 onward are nearly always singed, with her name clearly legible (usually inside an oval). Earring sets may only have one marked per set, depending on the style. However, early Haskell pieces are often unsigned save for a small portion of designs which were sold in one particular New England shop that required them to be signed.
Haskell herself died in 1981, but the company limped along until it was bought out in 1990. By some accounts the quality by that point had dwindled to match the competitors in the costume jewelry industry, though the grandeur of costume jewelry had largely faded in favor of simpler pieces.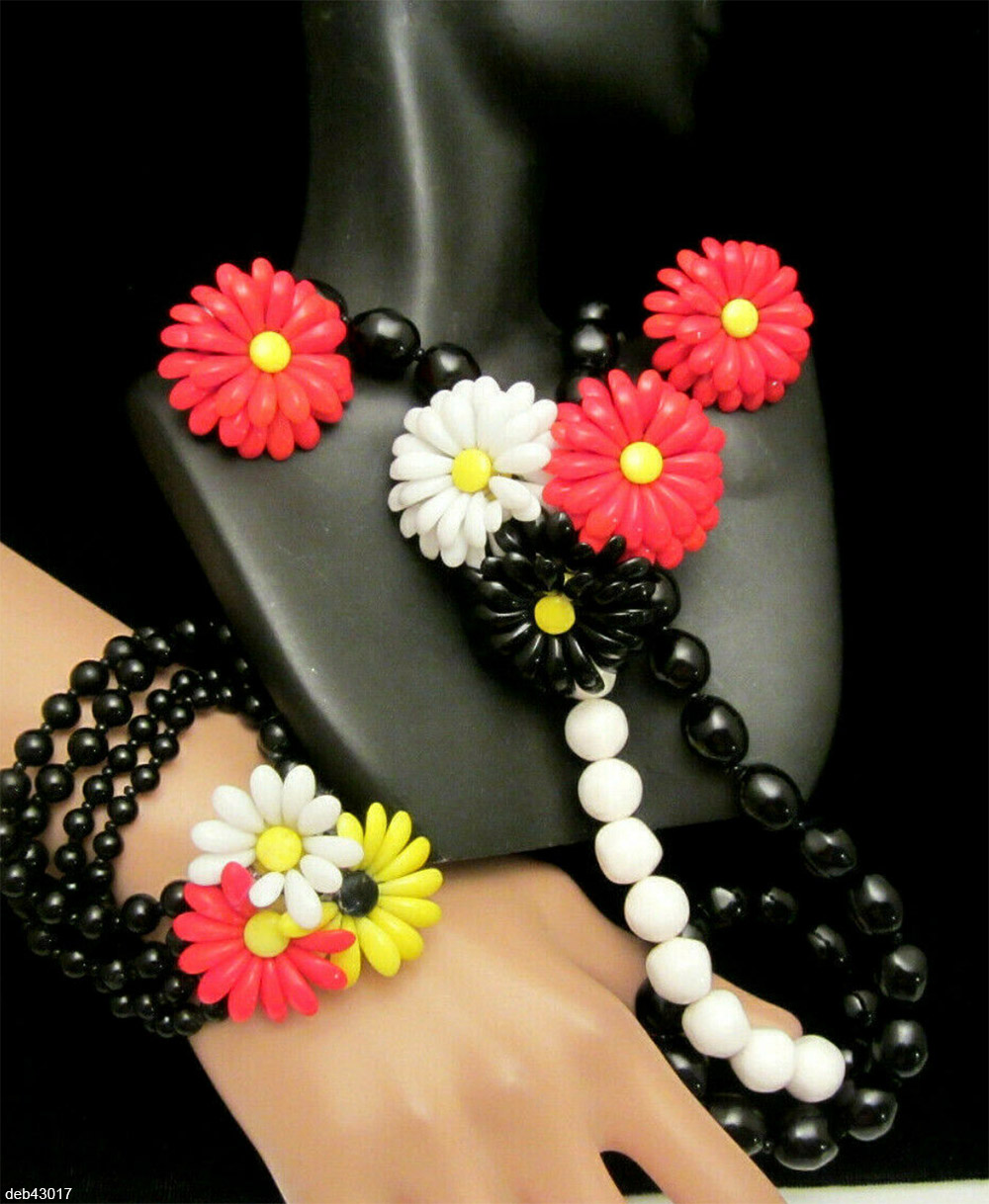 Today Miriam Haskell jewelry is some of the most collectible costume jewelry you can buy. Truly elaborate pieces can sell for more than $3,000, and even her more average designs sell for more than other costume jewelry pieces of the same vintage.
The label's main designer from 1926-1960 was Frank Hess, who followed Haskell's vision of fantasy and whimsy. Pieces from the 1940s and the 1950s remain the most collectible era for Miriam Haskell items. If you have a piece of Miriam Haskell jewelry you have a true piece of fashion history!
SKM: below-content placeholder
Whizzco for 12T