The queen of all things home, kitchen, and organization, Martha Stewart of course has a beautiful kitchen. She's decorated her space with useful antiques like copper molds and crockery mixing bowls. Add in a bouquet of lilacs lavishly spilling from their copper kettle vase and you've got a cooking space that's incredibly charming. But, it isn't all looks. The kitchen maven has a lot of tips she's learned over the years to make organizing your kitchen (and cooking in it) much easier. Have a look at some of her tips for making the most of a kitchen from her recent kitchen makeover.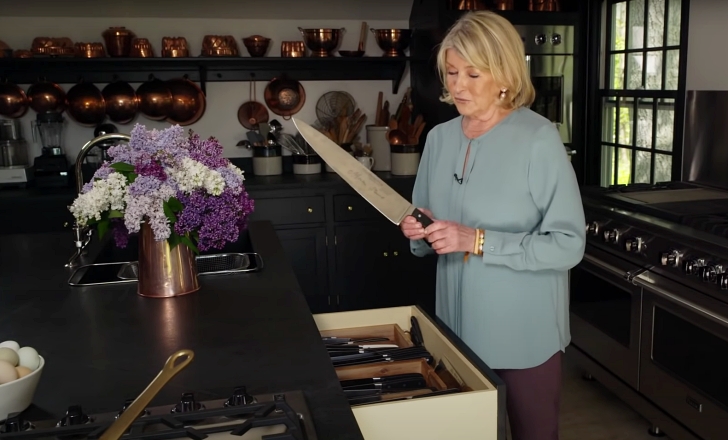 Hang Up Pots and Pans
Martha hangs up her pans to keep them easily within arms reach. This does take up headroom space, but it's an elegant and timeless solution for the problem of how to store pans of all different sizes and shapes.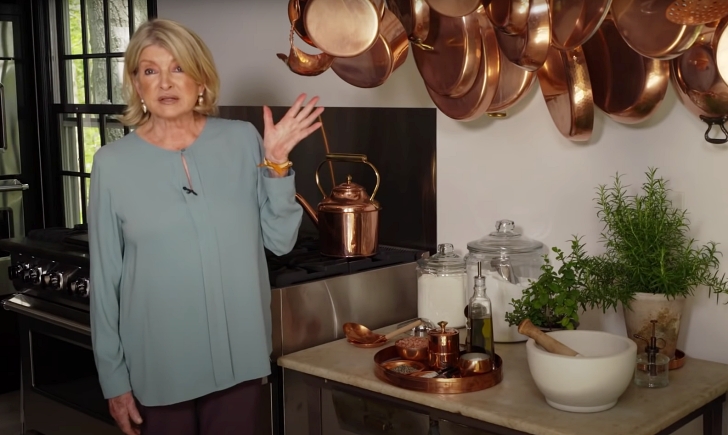 Disguise Your Trash Can
Martha uses an antique pickle crock to disguise her trash can. If you don't have one of these just lying around then keeping your garbage under the sink at least keeps it out of sight.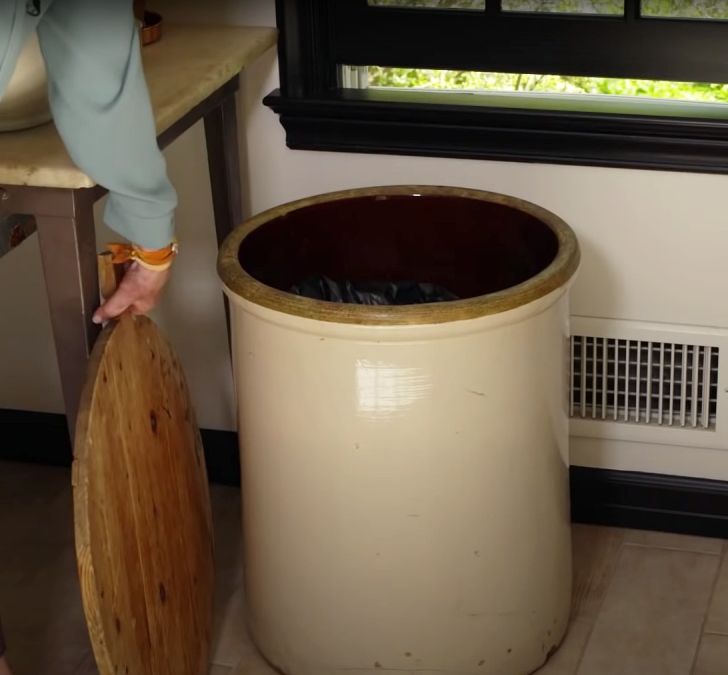 Use Thin Baskets Inside Drawers
Most of us already have those convenient silverware containers in our cutlery drawers, but long, shallow baskets can keep all kind of things organized from baking supplies to napkins to BBQ utensils.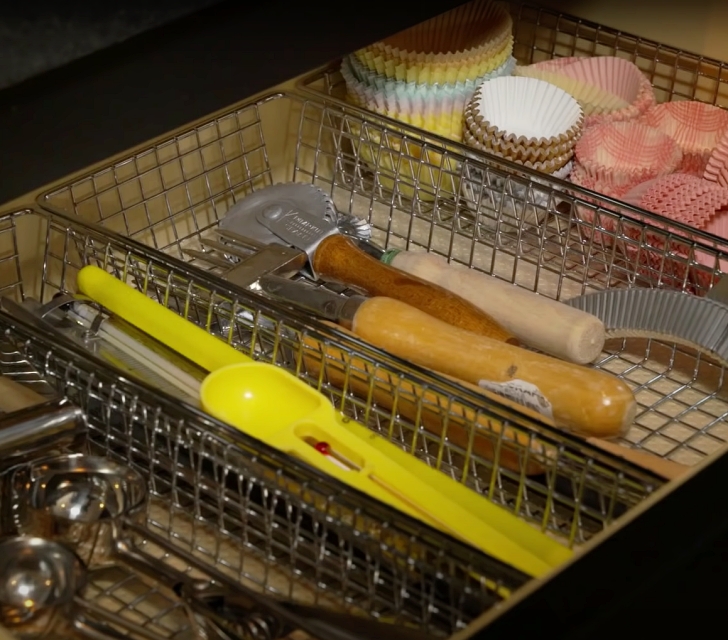 Throw Out the Broken Things
She also says that reorganizing your kitchen is a great practice to get into since you find things that are broken when you're cleaning. Toss the broken things out to allow for more room in your space.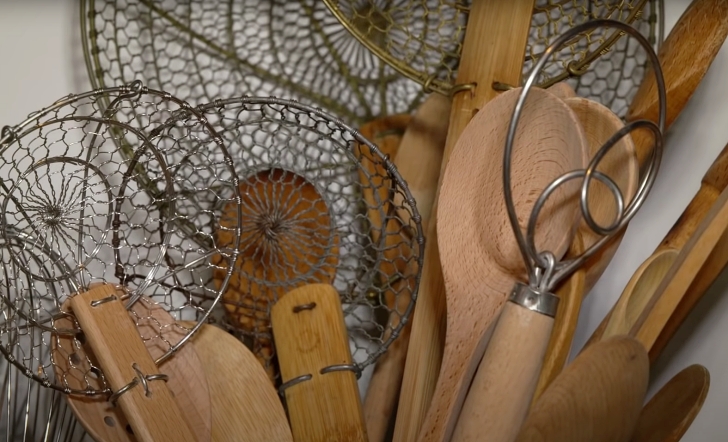 Make a Knife Drawer
If you have the space making a knife drawer is the best way to store them. You can easily see them when you need them, but they are tucked away safely when you don't. They make lots of different kinds of inserts for holding knives these days and Martha uses cork-lined ones that help protect the blades.
Use an Under-Counter Fridge
This concept is common in Europe but has only just now been catching on in the US. Smaller, under-counter fridges save space which is good for small kitchens. But, they don't hold all that much when compared to regular-sized refrigerators so it's something to weigh when you're making changes to your cook space.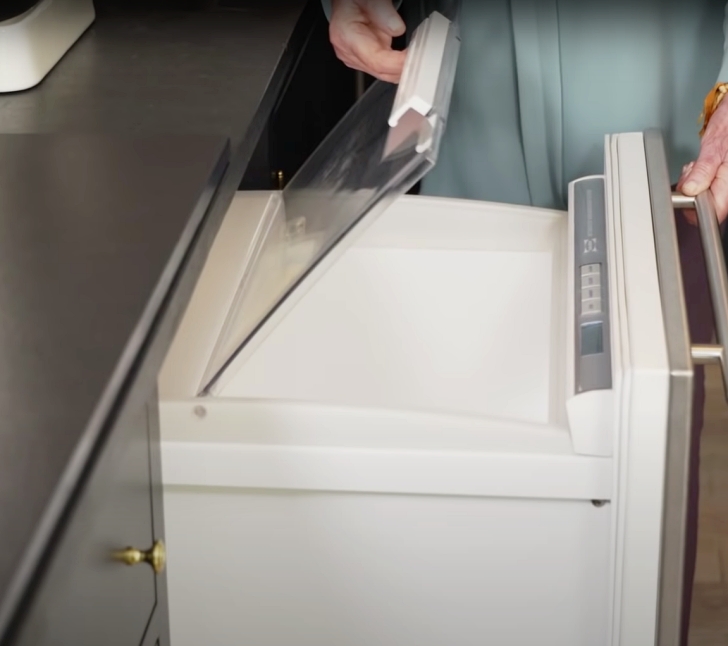 Decant Dry Goods Into Glass Jars
Of course this is prettier, but it also keeps foods fresher for longer. Plus you can make your pantry look uniform by using a limited range of style/sizes/colors. This can make looking for ingredients a lot less time consuming and chaotic.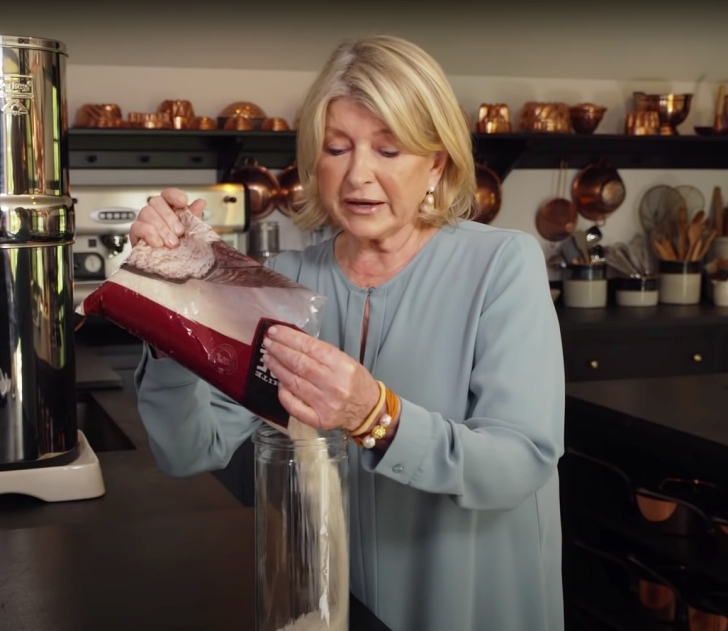 Display Your Pantry Items
Once everything is in those nice jars and is properly labeled line everything up inside your cupboards so that's is easy to tell at a glance what you have and what you need more of.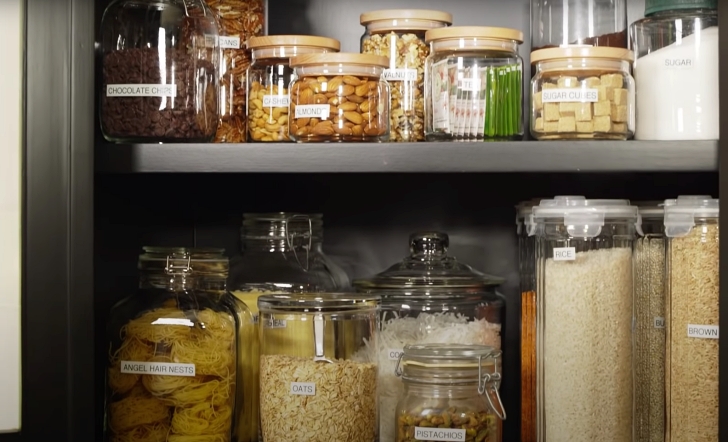 Have a look at Marth's before and after photos of her kitchen, as well as her tips for organizing, in the video below.
SKM: below-content placeholder
Whizzco for 12T