A perfectly sticky and delicious roasted veggie side dish!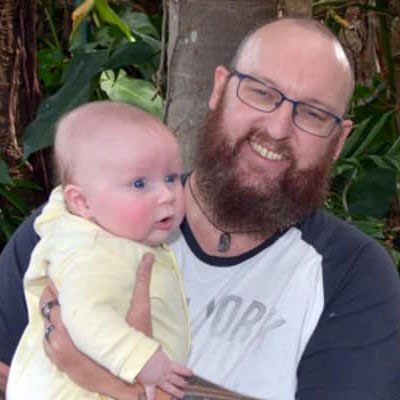 Jono Elderton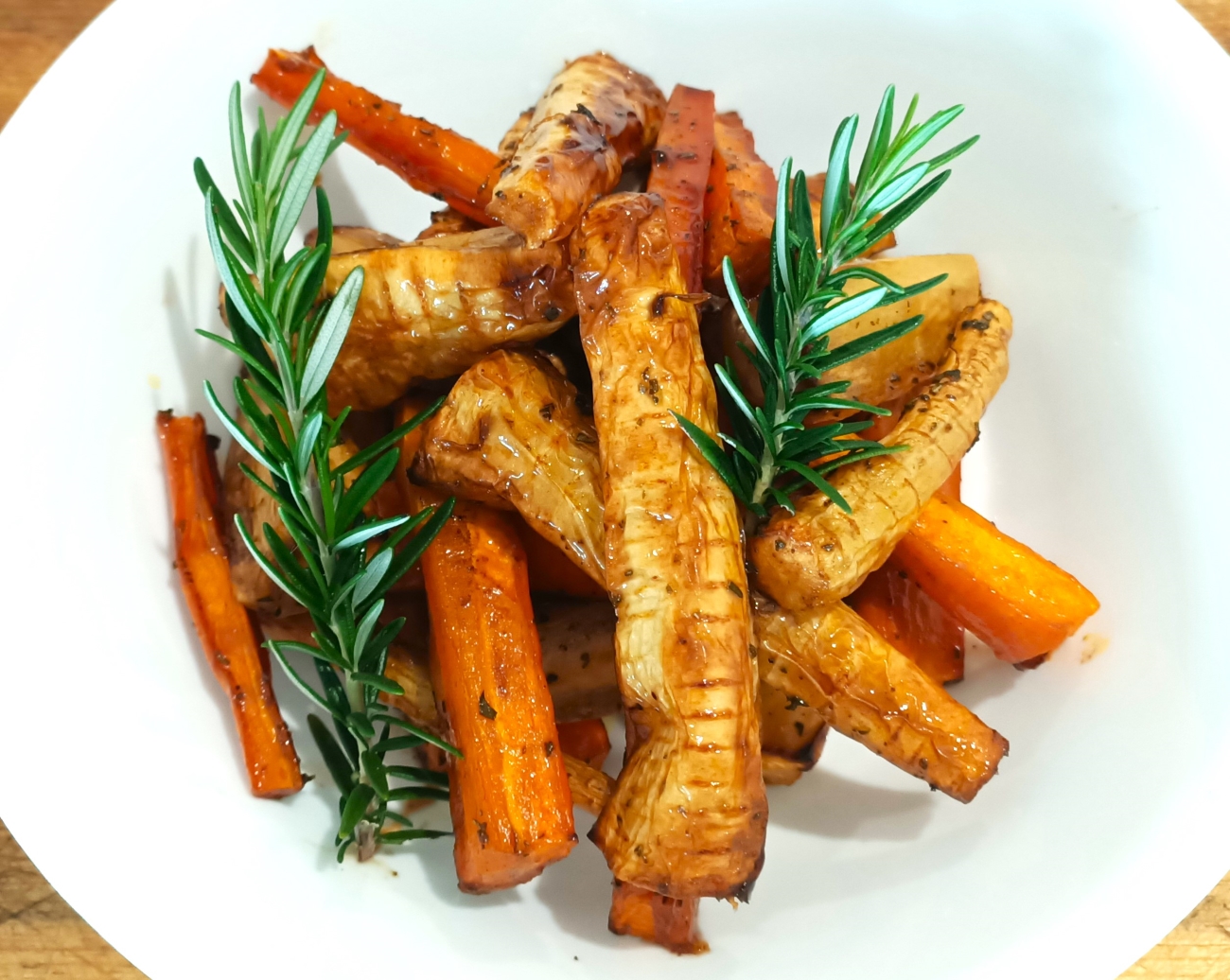 If you are looking to make delicious baked veggies with a generously sweet glaze, then look no further than quick and easy sheet pan maple butter carrots and parsnips. This simple side combines two baked dinner stalwarts and gives them a huge infusion of flavor. It's so tasty the family will fight with each other over who gets to eat them!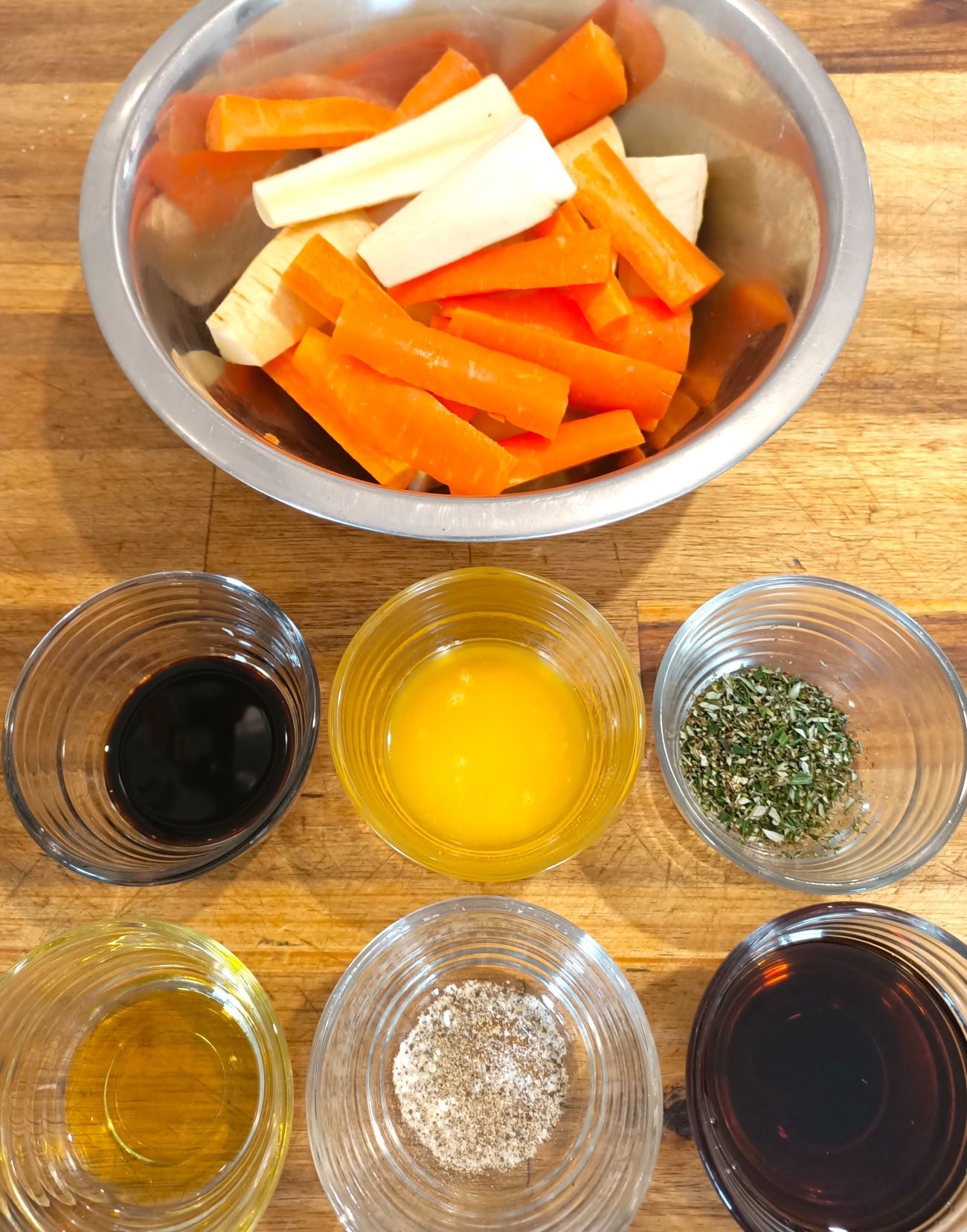 Sheet pan maple butter carrots and parsnips take next to no time to prepare. All you need to do is cut up the vegetables into long, thick strips, then apply the simple sauce of maple syrup, butter, balsamic vinegar, salt and pepper, and some fresh rosemary straight out of the garden.
Lay the carrots and parsnips on a sheet pan and bake them for 15-20 minutes, and you'll have deliciously sweet, golden glazed vegetables to combine with any combination of other sides, meat and/or chicken. The dish offers a great earthy flavor, accentuated by the maple syrup's easy sweetness and hint of bite from balsamic! The carrots go crisp on the outside but soften delightfully when you take a bite, while the parsnips soak in the maple syrup and begin to caramelize. They are so yummy!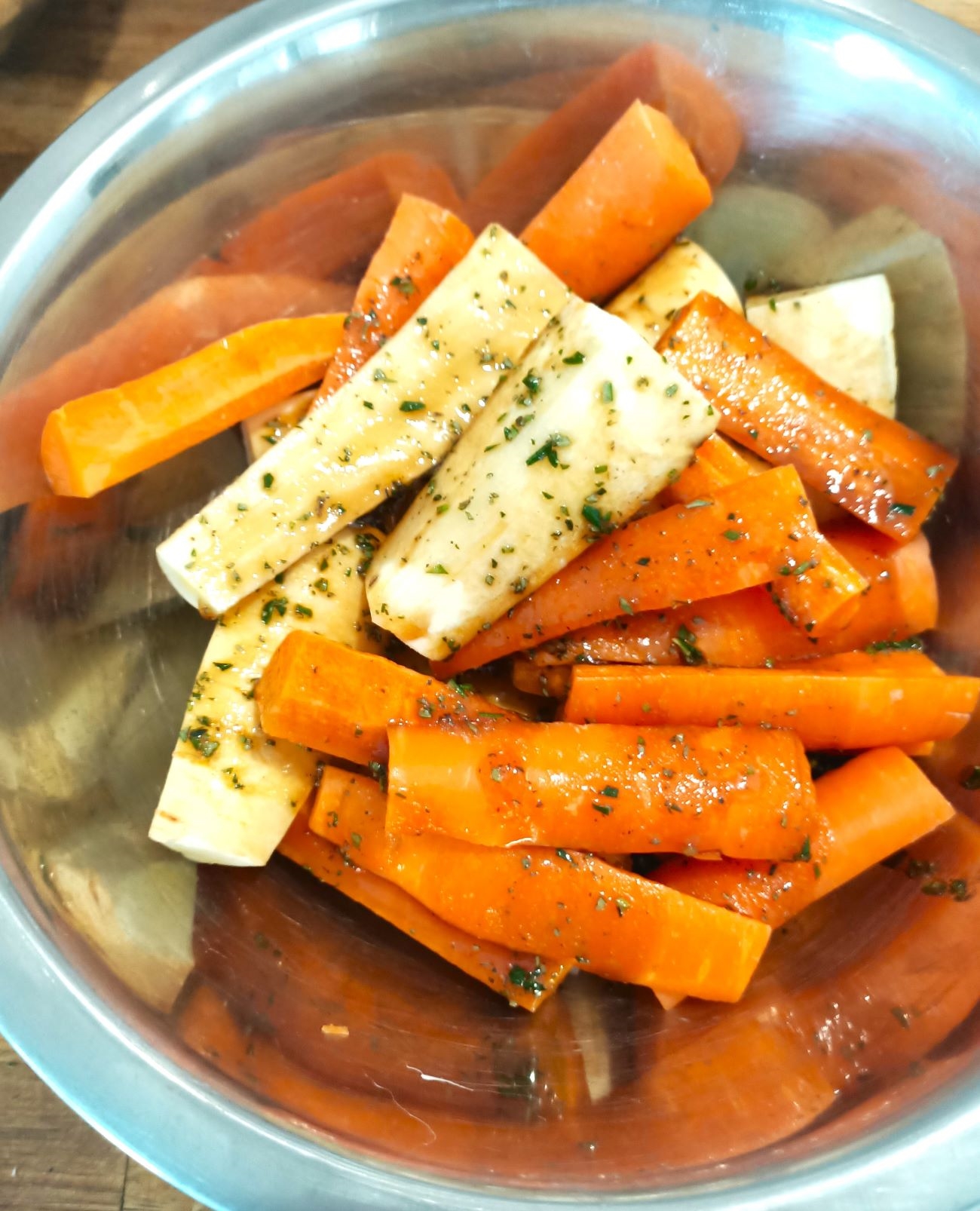 While the sauce is simple, it creates a decadent edge and an indulgent flavor that makes it perfect for get-togethers and holiday meals. It's perfect to balance out other, starchier sides, with plenty of room to improvise and innovate the sauce's subtleties. While I believe the combination of rosemary and root vegetables is a near perfect flavor match, other fresh herbs such as thyme, marjoram, or even sage can match well with the buttery sweet sauce and unlock different flavors on your tastebuds.
As an Aussie, we don't celebrate Thanksgiving, but if you are in to complementing traditional dishes with a touch of the innovative for your family's big feast, sheet pan maple butter carrots and parsnips are a no-stress, impossible-to-fail side that everyone – from flighty kids to the more stubborn older generations – can really enjoy!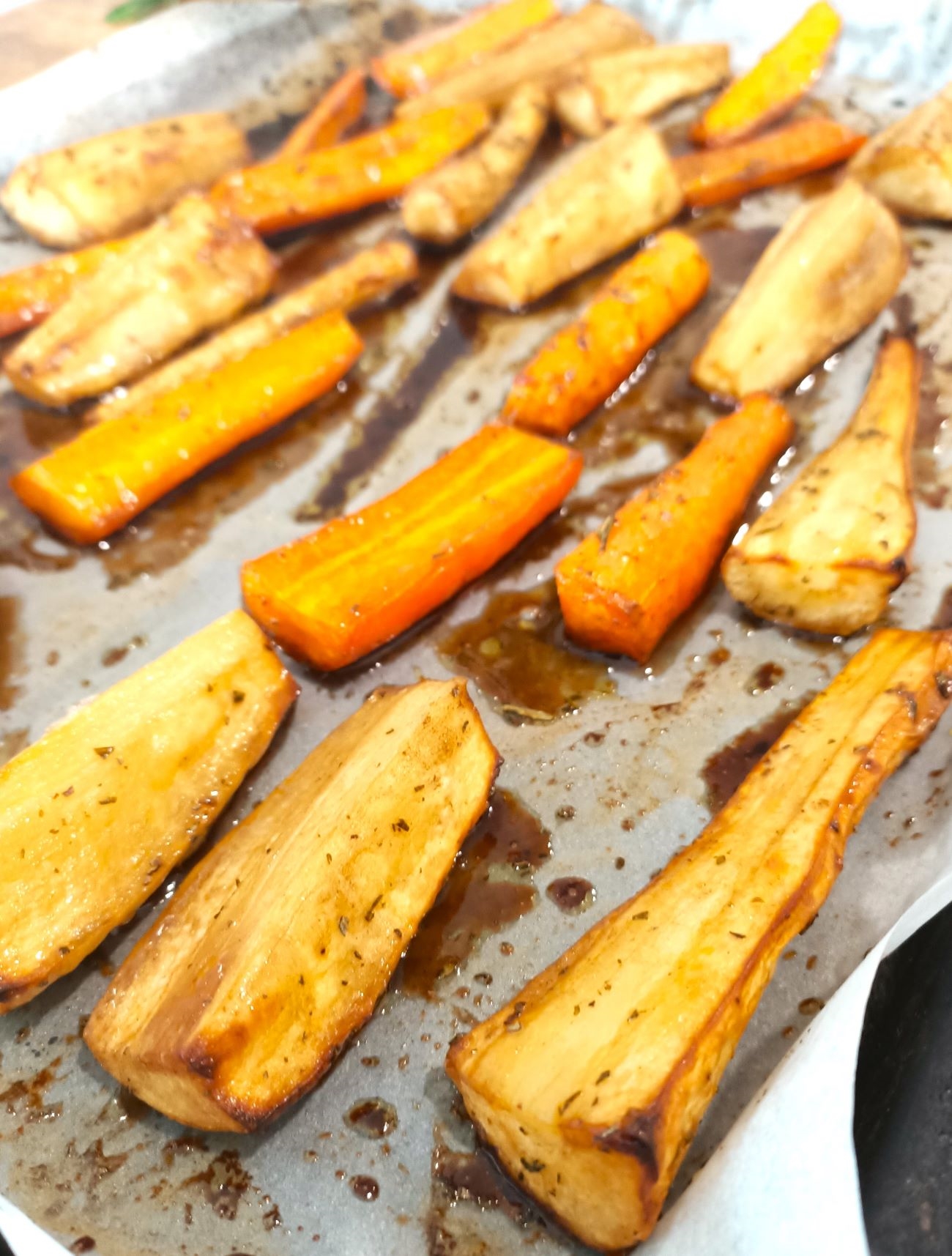 Sheet Pan Maple Butter Carrots and Parsnips
Serves 4-6
10m prep time
20m cook time
Ingredients
1/2 cup maple syrup
2 tablespoons unsalted butter, melted
1 tablespoon extra virgin olive oil
2 teaspoons balsamic vinegar
1/2 teaspoon Kosher salt
1/2 teaspoon ground black pepper
2 tablespoons fresh rosemary, finely chopped
2 large parsnips
2 large carrots
Kosher salt and black pepper, to taste
Garnish: Rosemary sprigs
Preparation
Preheat the oven to 400°F. Chop parsnips and carrots into lengths of 2-3 inches, and place in a mixing bowl.
Combine the butter maple sauce ingredients in a medium sized mixing bowl. Stir thoroughly with a spatula to combine.
Pour maple butter sauce over the carrots and parsnips. Using the spatula, stir the mixture together so that all of the vegetables are thoroughly coated in sauce.
Lay out the carrots and parsnips on a sheet pan covered with parchment paper, then pour the remaining sauce over the top.
Cook for 20 minutes at 400°F, or until the veggies begin to crisp and the sauce thickens and caramelizes.
Remove the maple butter carrots and parsnips from the oven and place into a bowl, garnishing with rosemary sprigs.
Recipe adapted from What Molly Made
SKM: below-content placeholder
Whizzco for 12T