What do you do when you have to pull an all-nighter and you don't necessarily want to do so at home? If you are like most people, you look for an all-night restaurant where you can at least see something interesting on occasion.
That is why many people turn to the Waffle House, including one man who had to spend the night in his local restaurant after he lost a bet.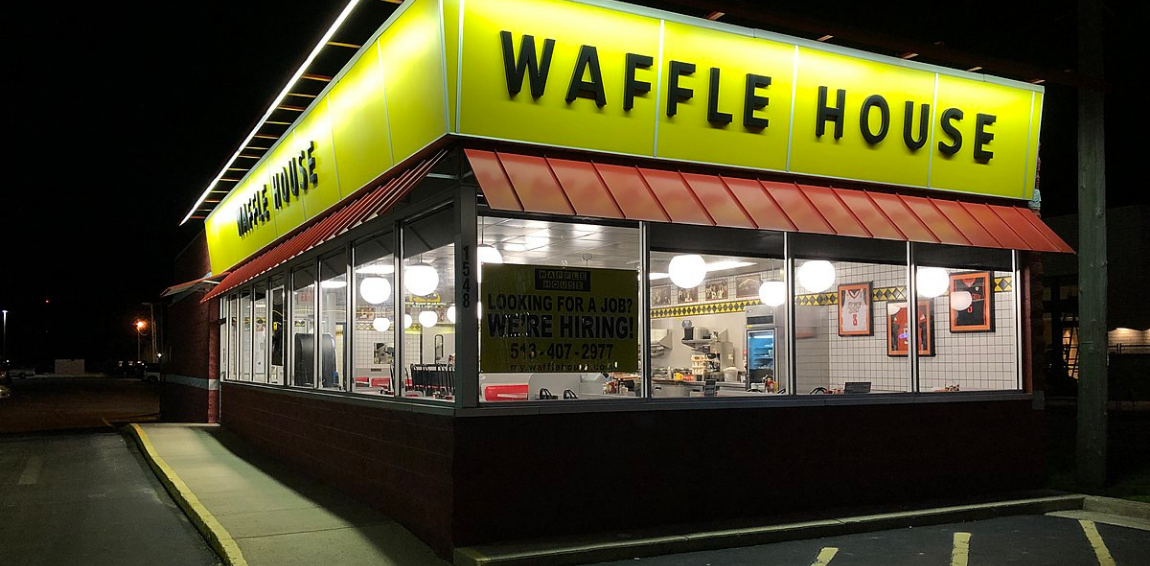 Lee Sanderlin is a reporter in Mississippi and he had to stay at the Waffle House in Brandon after he placed a bet with his fantasy football league and fell short of the mark.
He had the following to say in the Clarion Ledger: "This was all my fault. I'm the one who suggested we make the person who finished last in our fantasy football league spend 24 hours in a Waffle House. I had seen it done before on the internet and thought: 'That would be hilarious to watch one of the other 11 members of our league go through that. Surely it won't be me.'"
It can be difficult when something tragic happens in fantasy football. For Sanderlin, it was multiple injuries to his fantasy team members that caused him to lose the bet. Not only did he have to stay at the Waffle House, he had to stay there for 24 hours, but every waffle he ate took an hour off of the bet.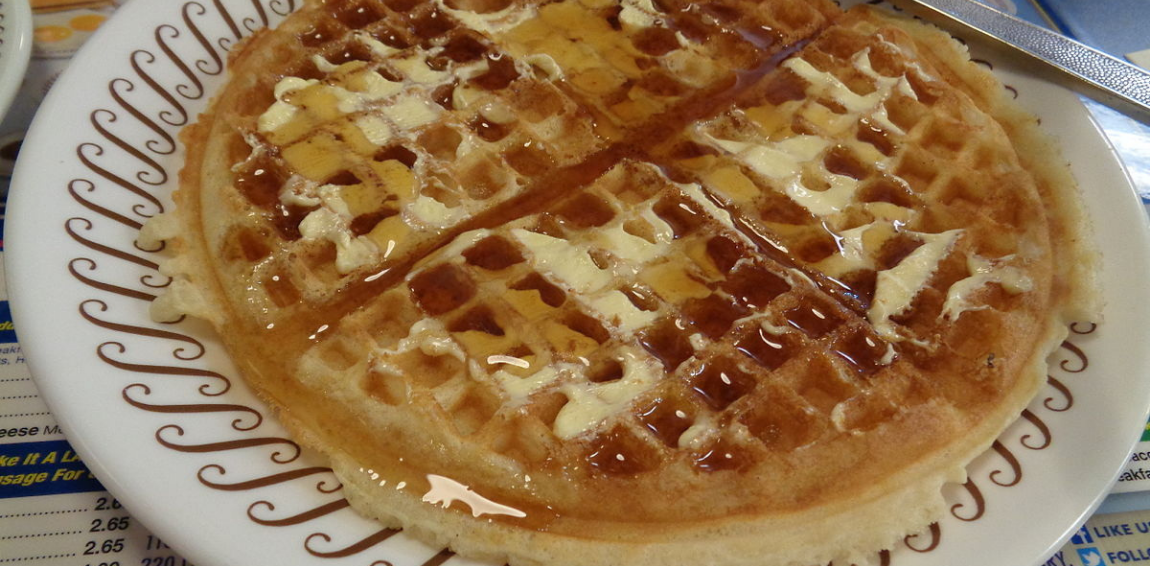 He sat down on June 17 at 4:07 PM and decided to send out some tweets about how he would spend his next day. He started by saying, "I am coming to you live from a Brandon, Mississippi Waffle House. I, a total loser, came in last place in my fantasy football league. As punishment, I spend 24 hours in a Waffle House. Every waffle I eat shaves an hour off the clock. It's 4:07 Central."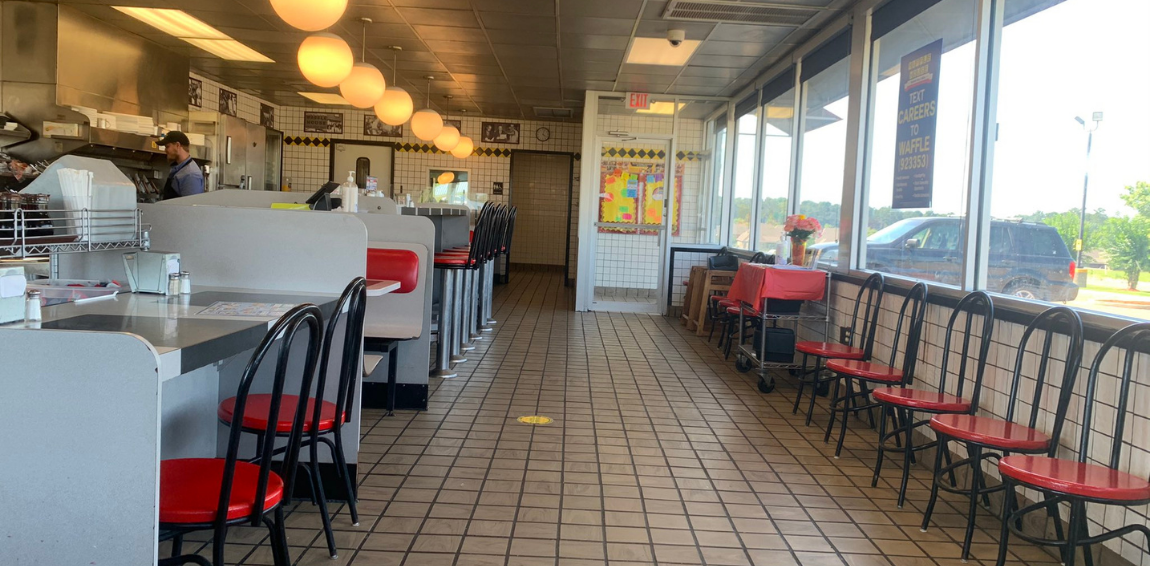 He ate two waffles shortly after getting there, and things went downhill from there.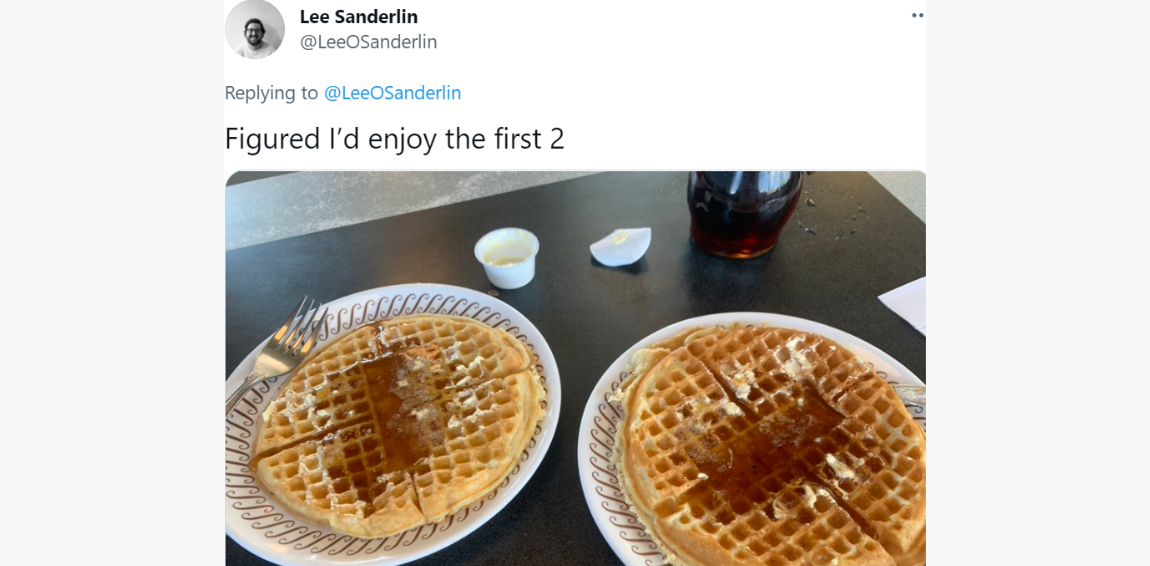 He let people know about how he felt mentally and physically and it wasn't long before he thought he had made a mistake. He tweeted:
"2 down. That means two hours down. 21.37 hours left roughly. Already my stomach is rumbling. Gonna be a long one.
The staff does not believe me that I'll be here that long… little do they know"
It wasn't long before his tweets were going viral and some people even came out of the Waffle House to take pictures, provide some Rolaids, and give him some well-needed encouragement.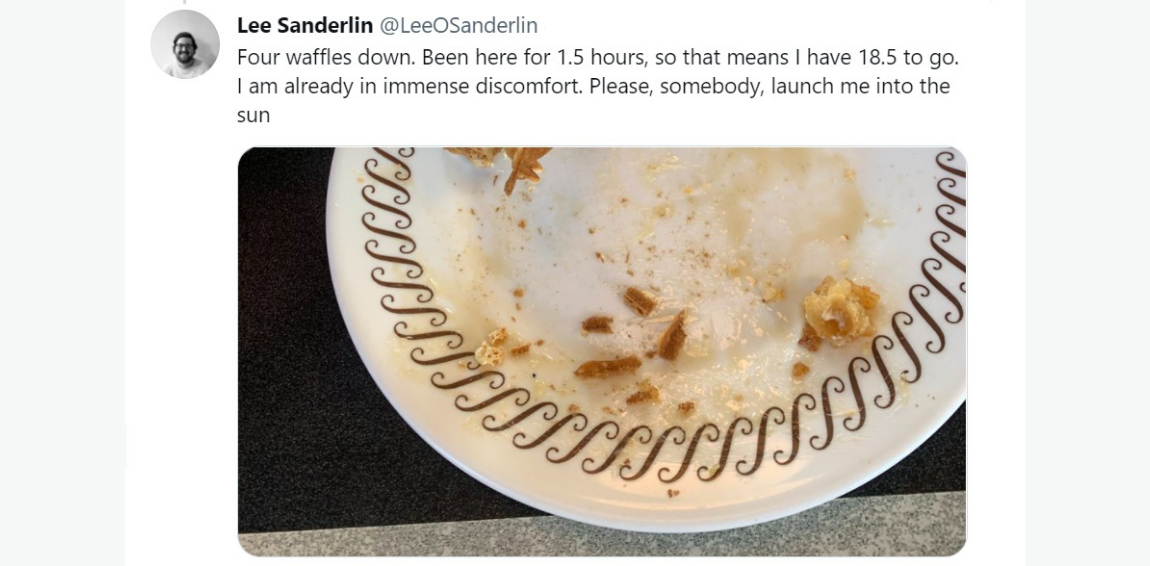 He ended up eating nine waffles, so he spent 15 hours in his Waffle house dungeon. He also learned a lesson, although, like any fantasy football player, I'm sure that he'll be back for more next year.
SKM: below-content placeholder
Whizzco for 12T