We all know someone (maybe that person is ourselves) that has a well….gross car. But nothing compares to the disaster that awaited this car detailer. Is it even possible to reverse the destruction of french fries and condiments mashed into every orifice of this poor car?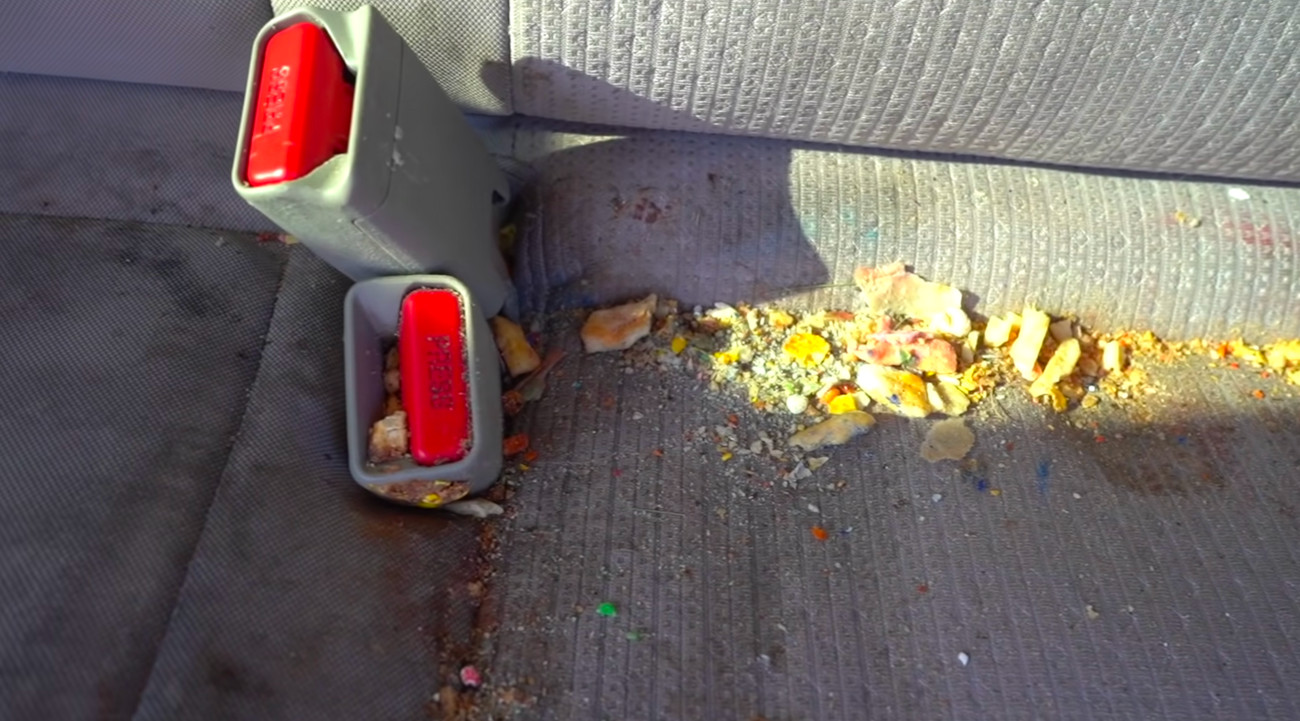 With channel dedicated to detailing and cleaning cars, the Detail Geek has seen his fair share of messes, but this minivan was definitely a next-level nightmare.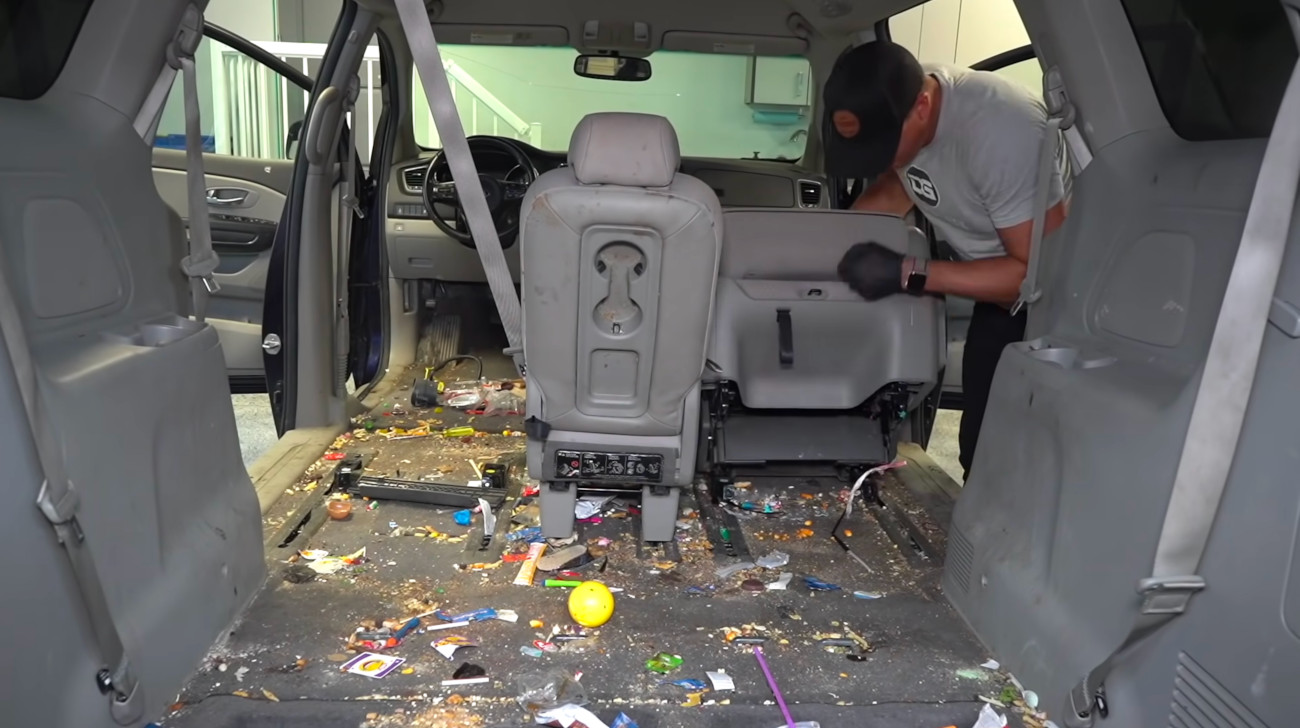 This child transporter was carting around two years' worth of crumbs, candy, and ketchup stains. You may think that's not a problem, but the rotting food, plus the rancid oil, created an intolerable stench that required the detailer to wear a mask throughout the whole cleaning process.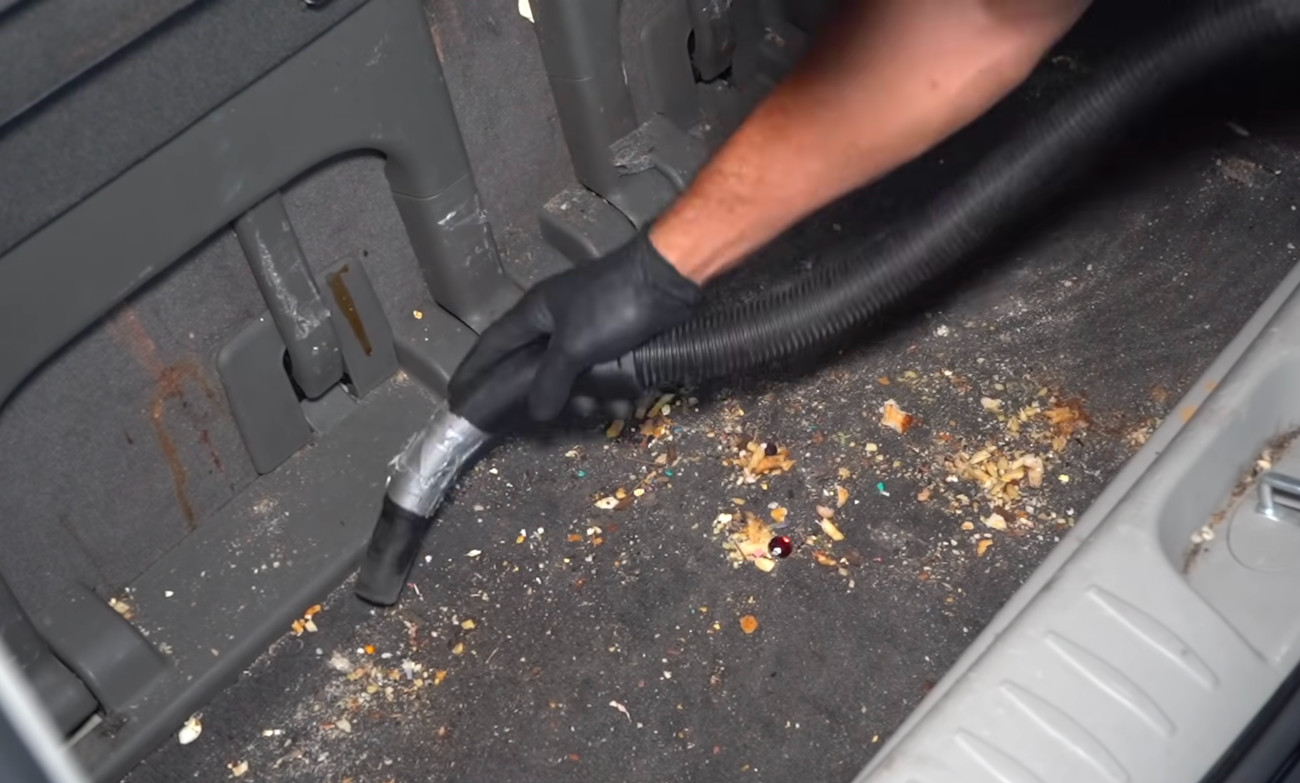 Where or how to tackle this mess wasn't easy. With a sturdy mask and solid gloves, he had to pick up all of the garbage by hand before vacuuming the remaining debris. Even that wasn't enough, and he had to remove all of the compartments, seats, and center consoles.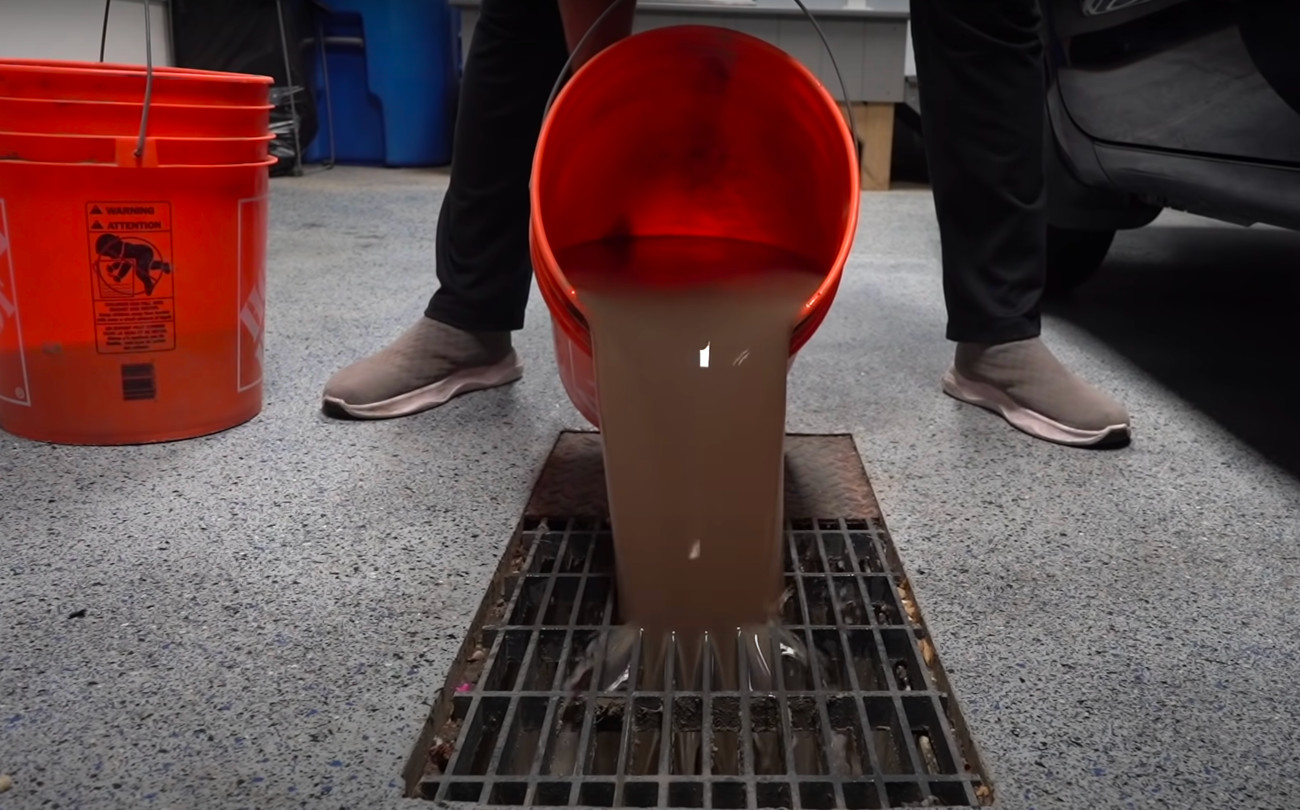 His equipment is definitely something to envy. He used power drill brushes to scrub out stains, a pet hair remover comb to pull out fine bits of fur, and a wet vacuum to suck out all of the dirt and grime. Honestly, after seeing that attachment, you'll want one of your own! The detailer had to literally power wash and scrub the embedded sauce, cardboard, and crumbs from the carpet!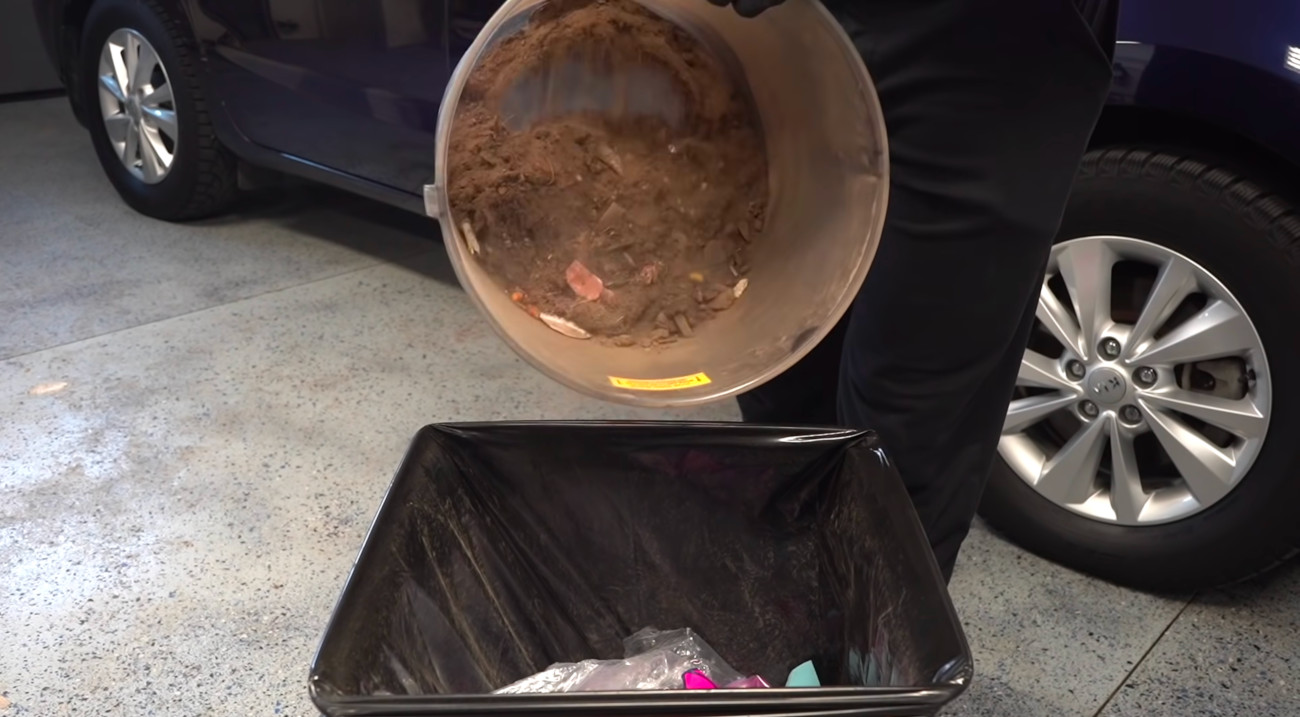 The channel is also considered an ASMR channel, and you can see why watching it is relaxing. Watching the detailer remove dirt almost feels therapeutic and relaxing – crud to clean in time-lapsed segments always feels good inside — the twenty-seven million views and counting show that people love a satisfying transformation. The sped-up time makes the process seem easy, but it took over eighteen long back-bending hours to completely clean this van, he extracted one full contractor bucket of dry griminess, and one and a half buckets of dirty sludge from the wet vacuum.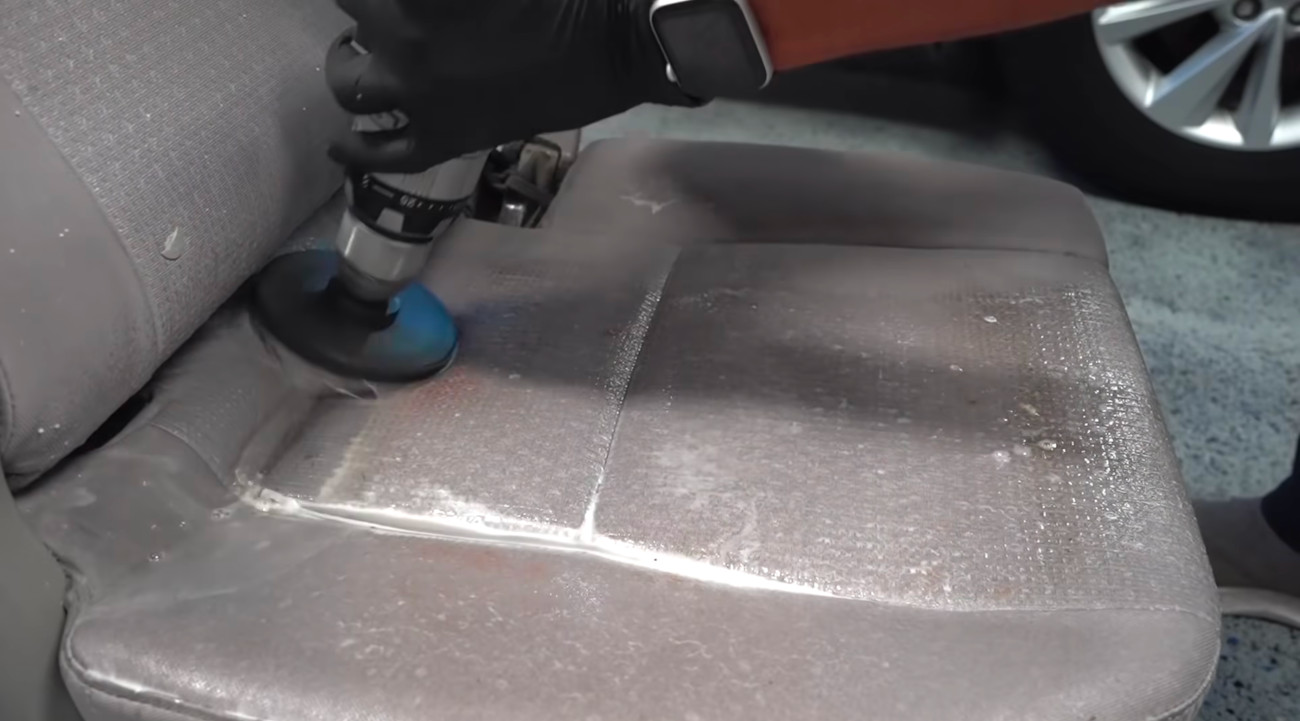 Comments poured in with shock as people saw the owners of the car reacting to the change. Many were wondering if it was not just bad parenting, but also bordering on child abuse to drive children in such a dirty car. Would you be willing to go on camera and admit that your car was that messy?
If you want to see how the car turned out, watch the video below!
SKM: below-content placeholder
Whizzco for 12T