There has been an explosion of creative confectionery over the past few years, as social media has made us more connected than ever – opening up opportunities for those food artists around the world to connect and share their talents amongst themselves and their loyal followers. One such artist that has mastered her craft in Jelly Alchemy is Siew Heng Boon, who is well-known for making astonishing 3D jelly cakes. These glorious treats don't resemble food at all but instead, look like decorative snowglobes or glass paperweights that are too pretty to eat. Every one of her desserts is inspired to look like delicate koi ponds or water gardens that hold a multitude of colorful fish and flowers within the transparent gelatin surfaces.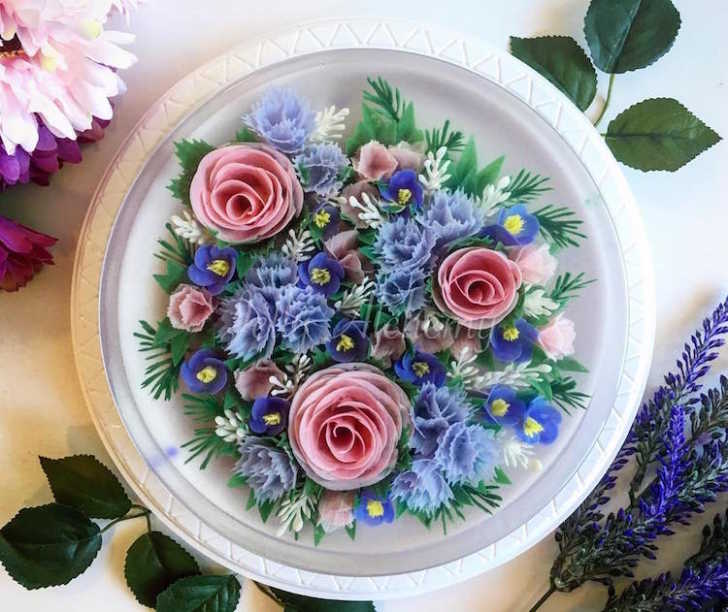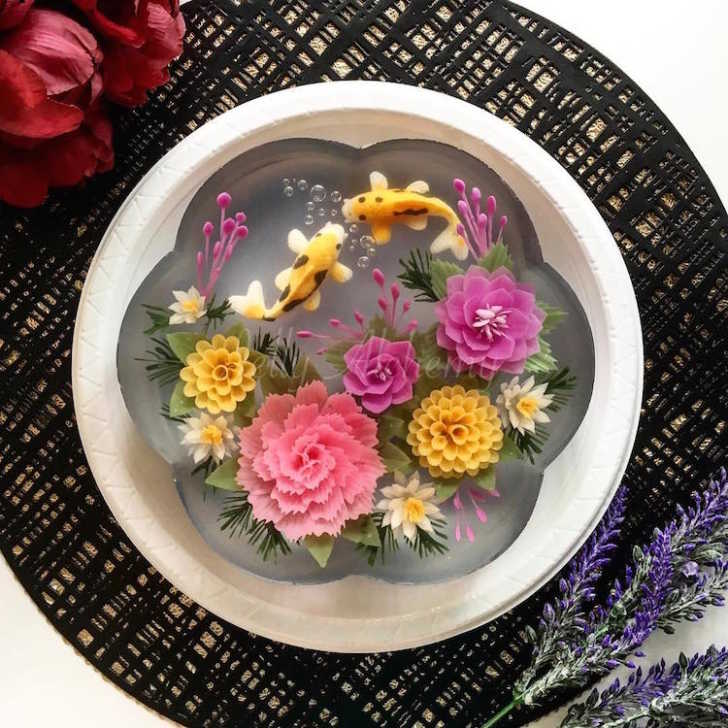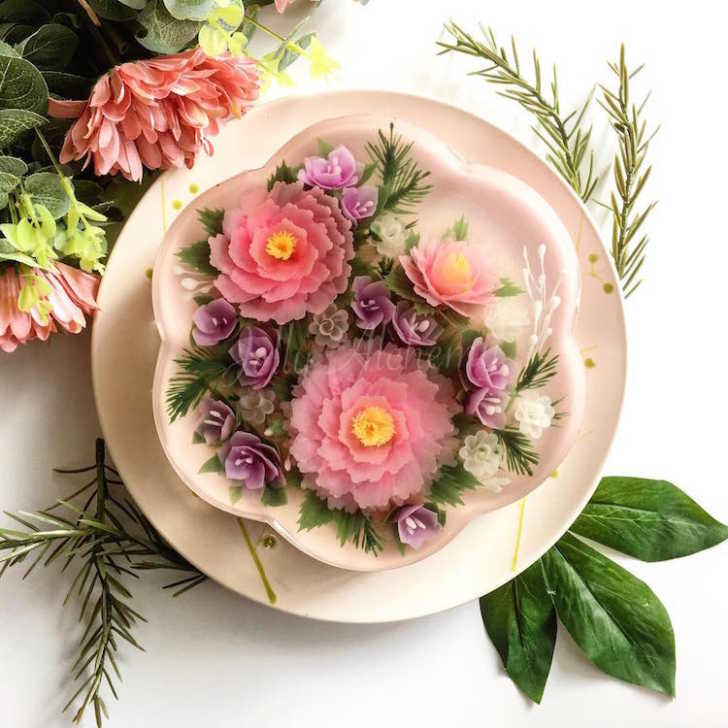 Surprisingly, Boon only began to make her jelly cakes 2 years ago. However, she has recently had to put her business on hold since being diagnosed with stage 3 cancer. Despite the diagnosis, Boon is determined to go on doing what she loves to do.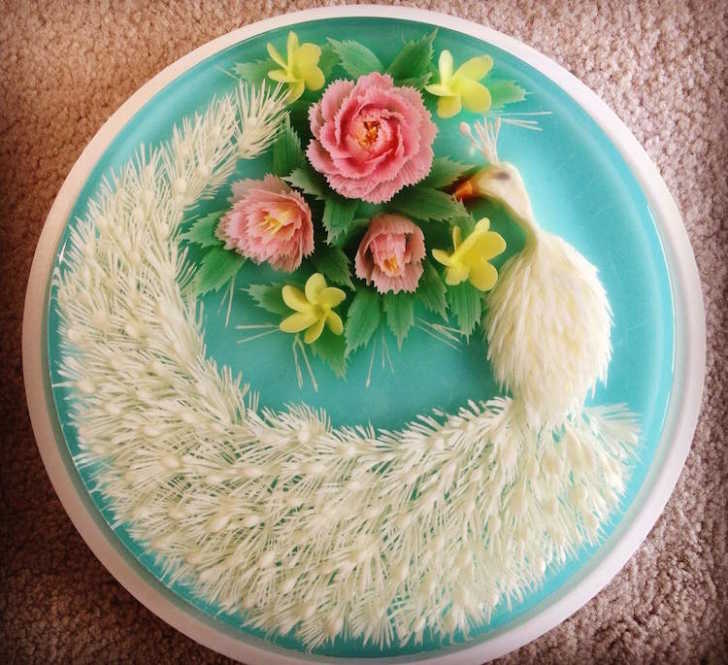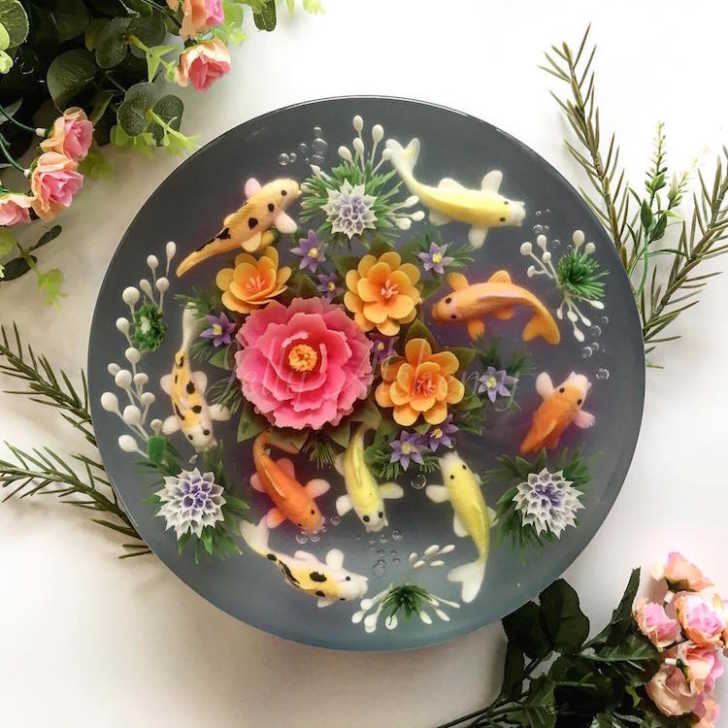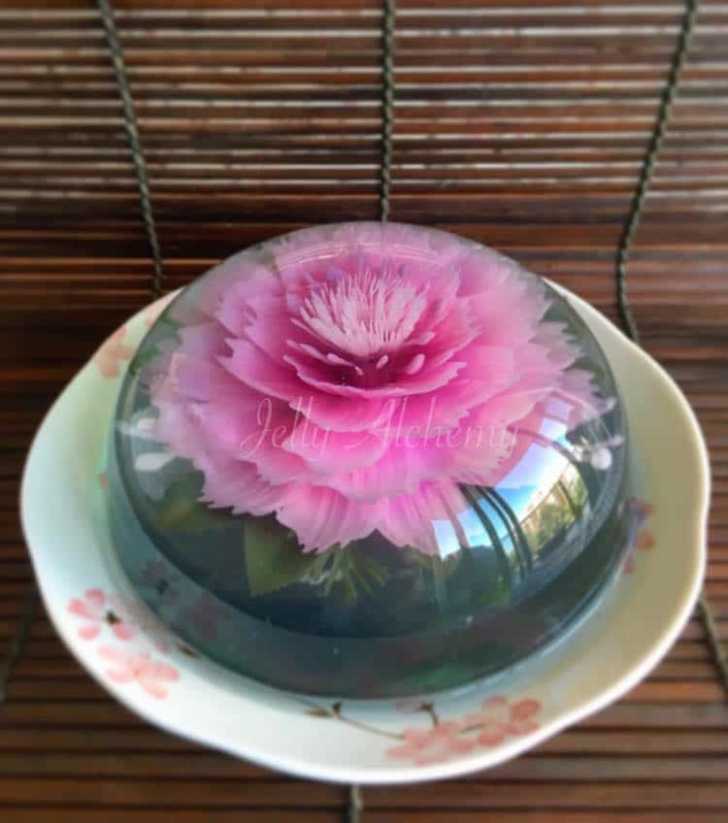 "On the days when I was feeling well, I dedicated my time to create 3D jelly cakes for my team of doctors and carers," she reveals. "During my battle with breast cancer, focusing on creating beautiful 3D jelly cakes helped to shift my focus away from the physical pain and negative thoughts."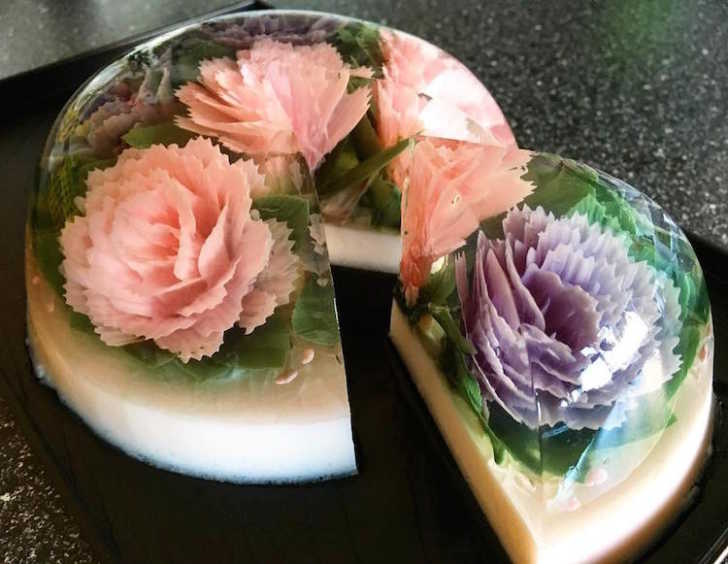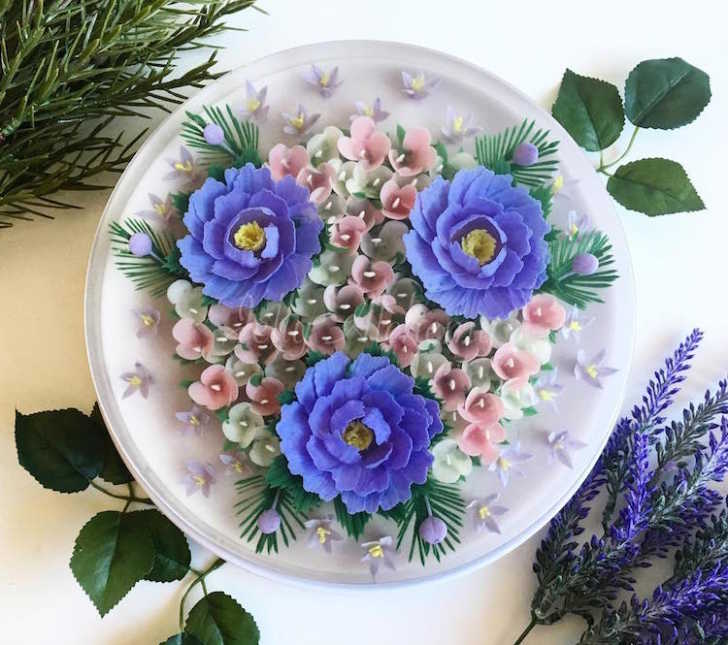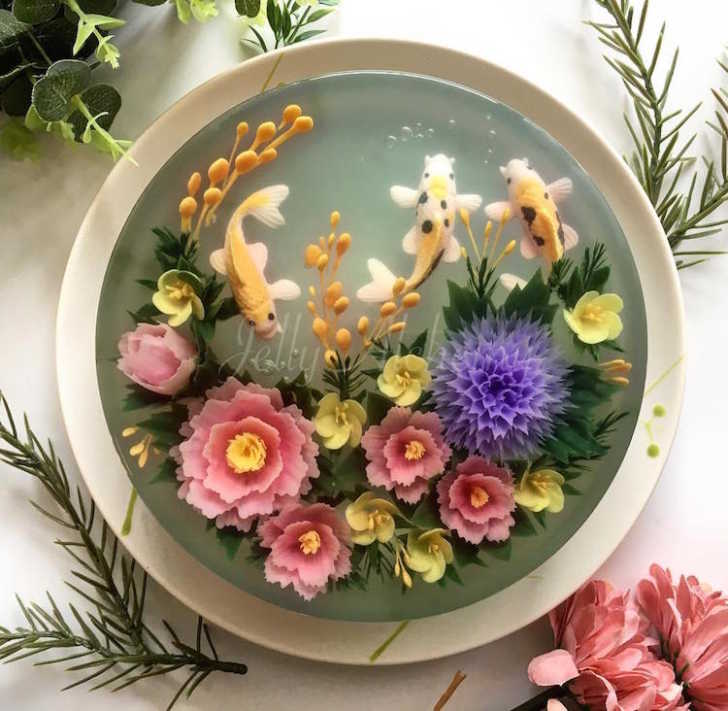 Every single one of her edible masterpieces is well thought out and well planned, easily taking up to 4 hours to complete. And they're all actually upside down! The flowers are made using a special method of injection. The colored gelatin or seaweed jelly powder is heated until liquefied, then it is carefully piped – going petal by petal – into the clear jelly. Once the decorative motifs are completed, a pastel-hued base with flavoring in it is then poured over the top of the cake in order to finish it off. Once that solidifies, the cakes can be flipped to the right side up in order to reveal their stunning designs. Besides looking good, these cakes also taste good. All the cakes are infused with delicious flavors such as lychee, coconut, peach, and rose. Yum!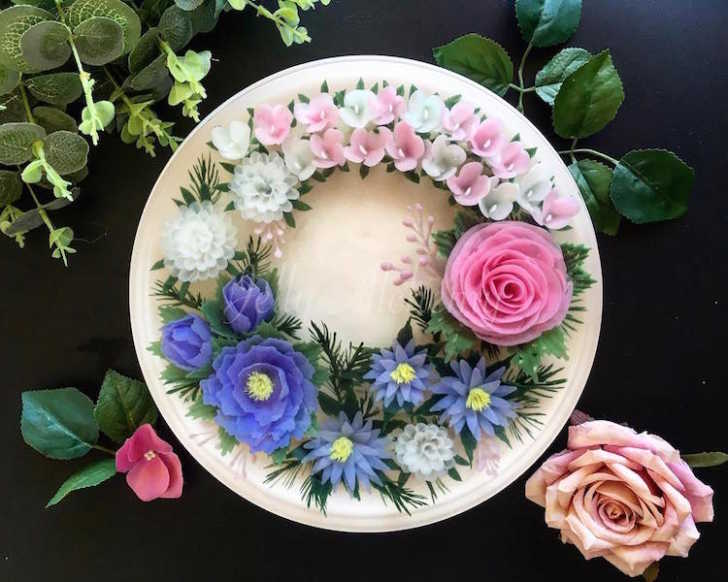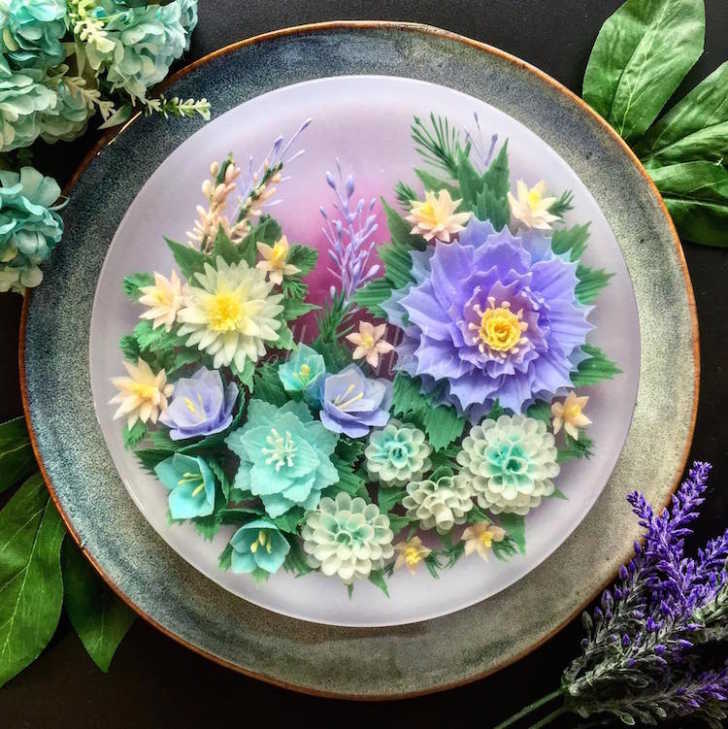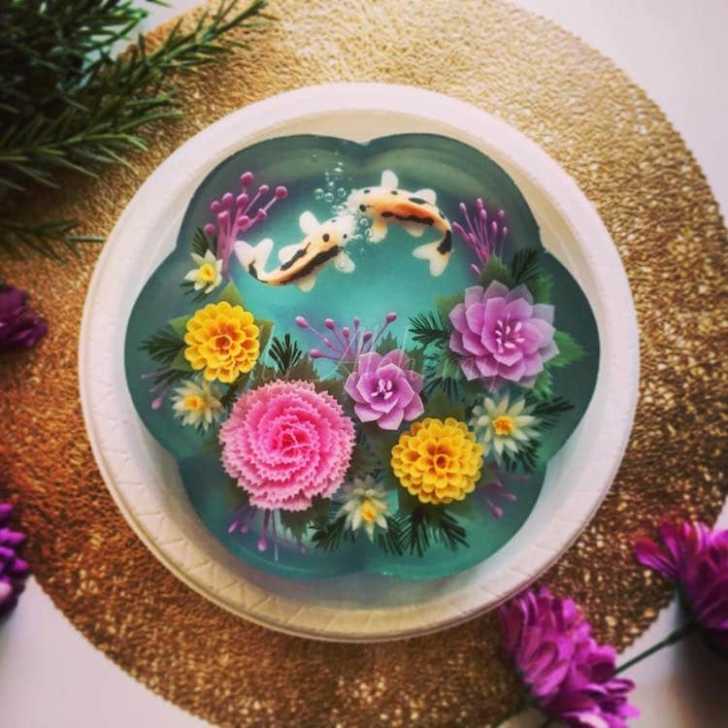 You can always check out the collection of jelly cakes right on Boon's Instagram.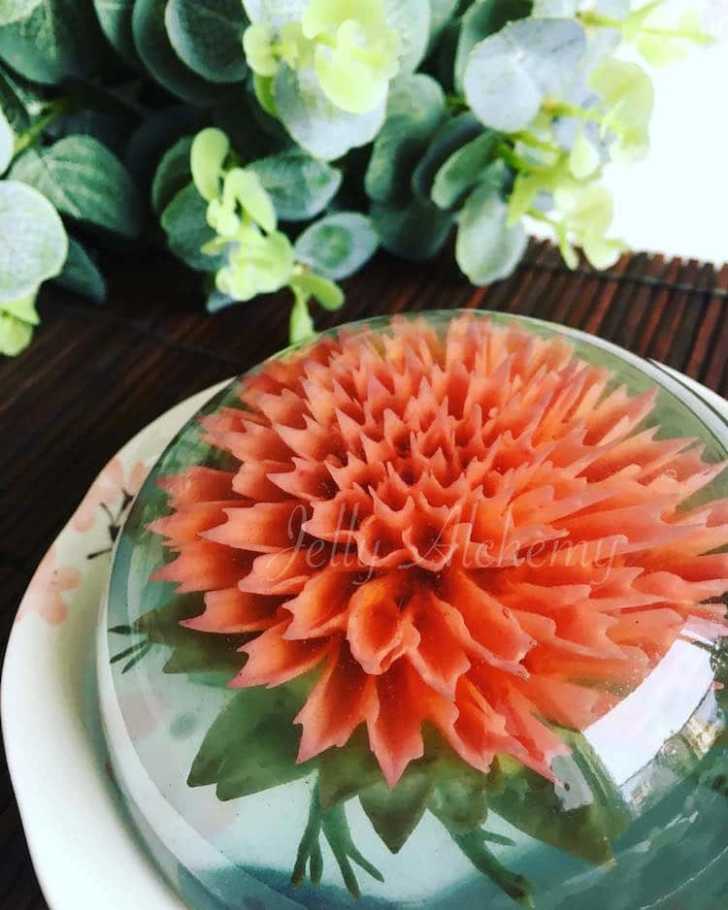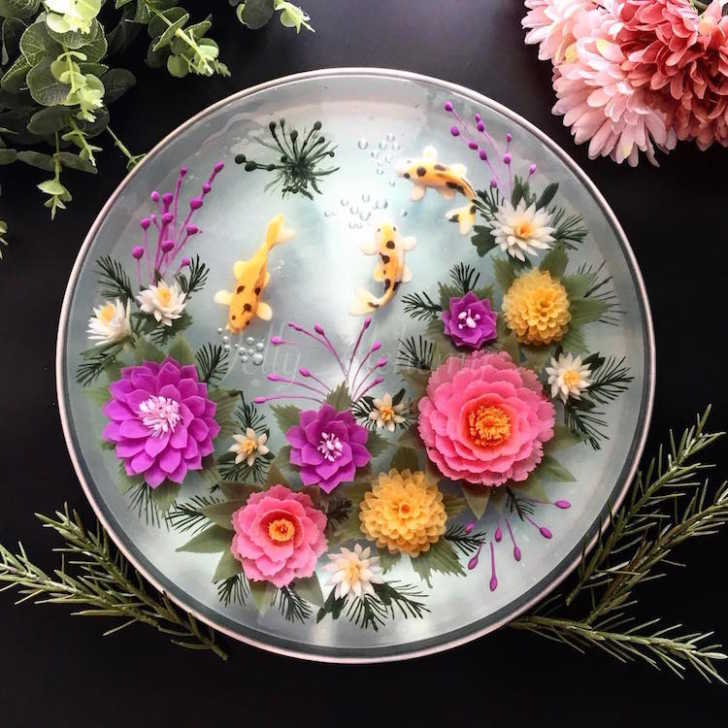 For now, you can scroll down to see some of our favorites: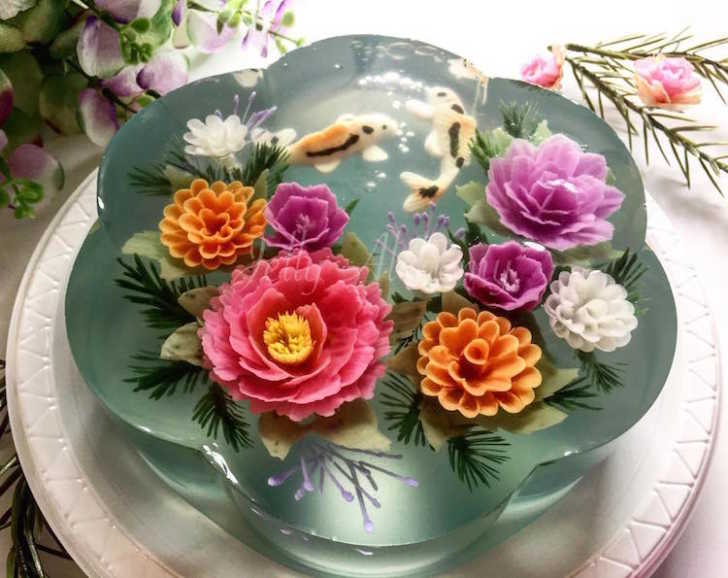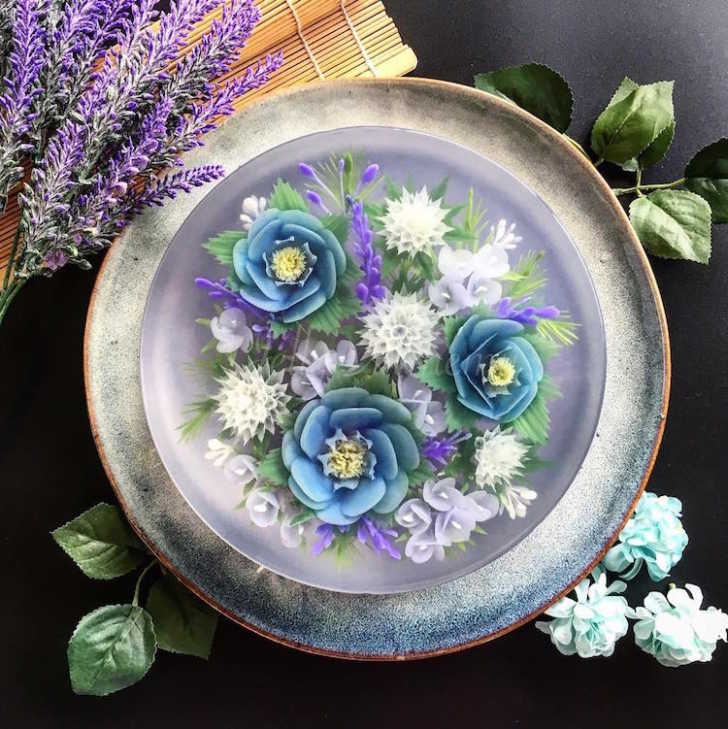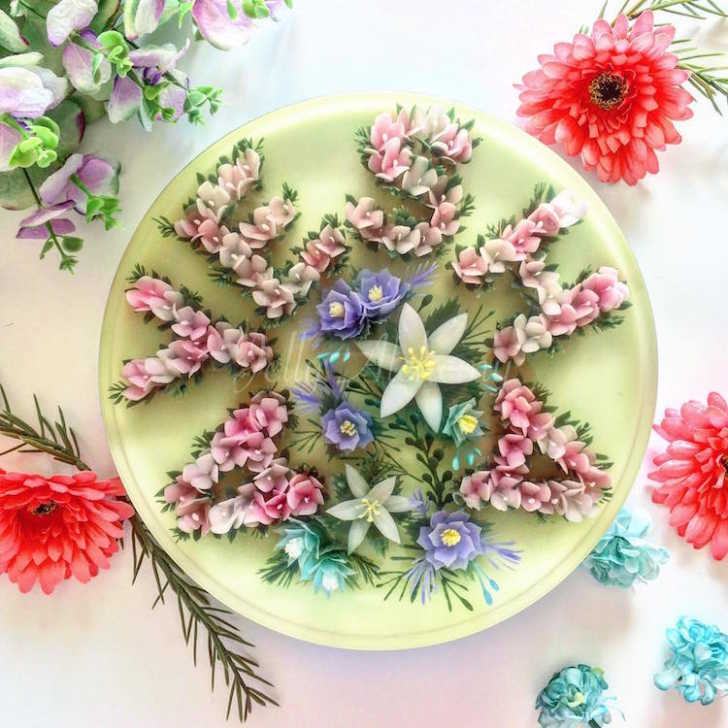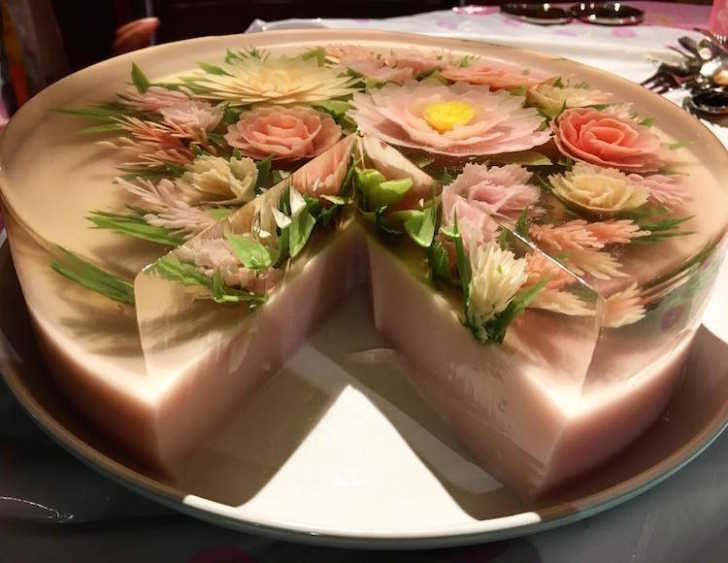 SKM: below-content placeholder
Whizzco for 12T