They taste every bit as good as they look!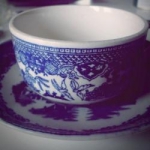 Rose Heichelbech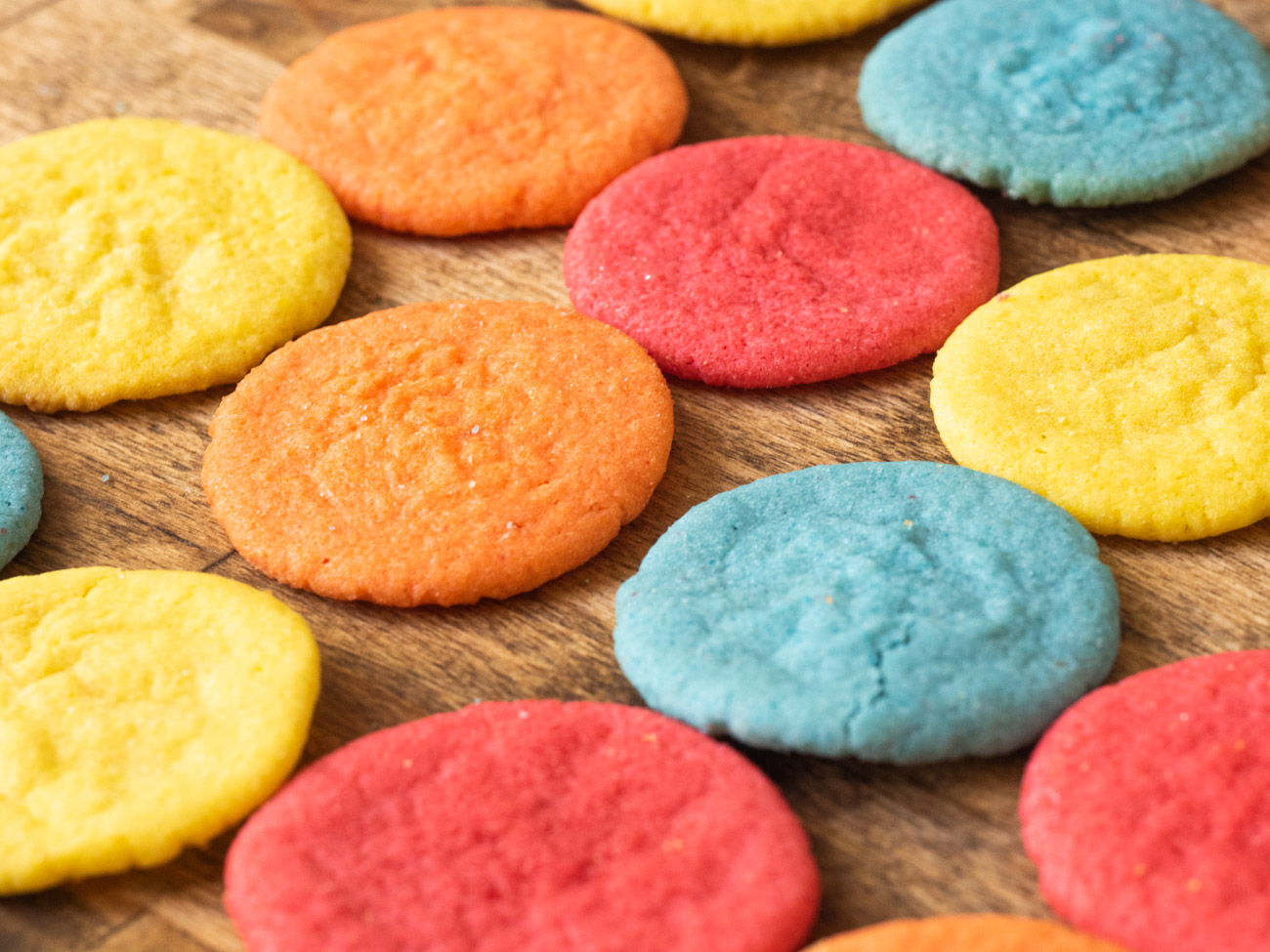 The chocolate chip cookie gets a lot of attention, but the humble sugar cookie is still a favorite in my house. It's a versatile cookie dough that can be added to in many ways, from chocolate to, in this, case Jello. If you've never had Jello sugar cookies then you have been missing out!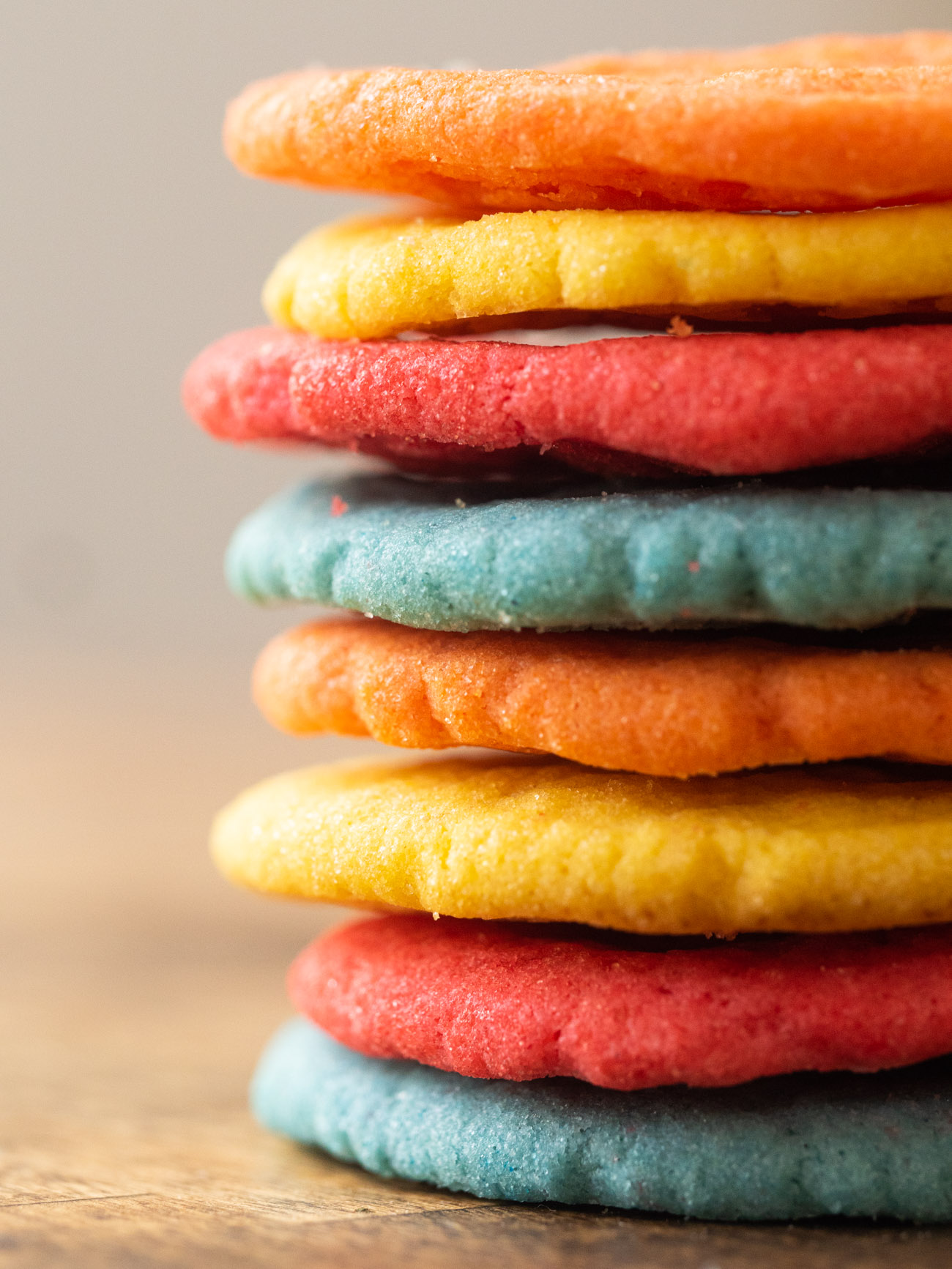 This recipe makes a lot of cookies so we tried a few different flavors of Jello: cherry, blue raspberry, lemon, and orange. But, you can stick to your favorite flavor of Jello instead if you'd rather. In all you'll get 36 cookies from this recipe, so halving the quantities might be in order if you don't have a large family or if you only want 1 1/2 dozen cookies.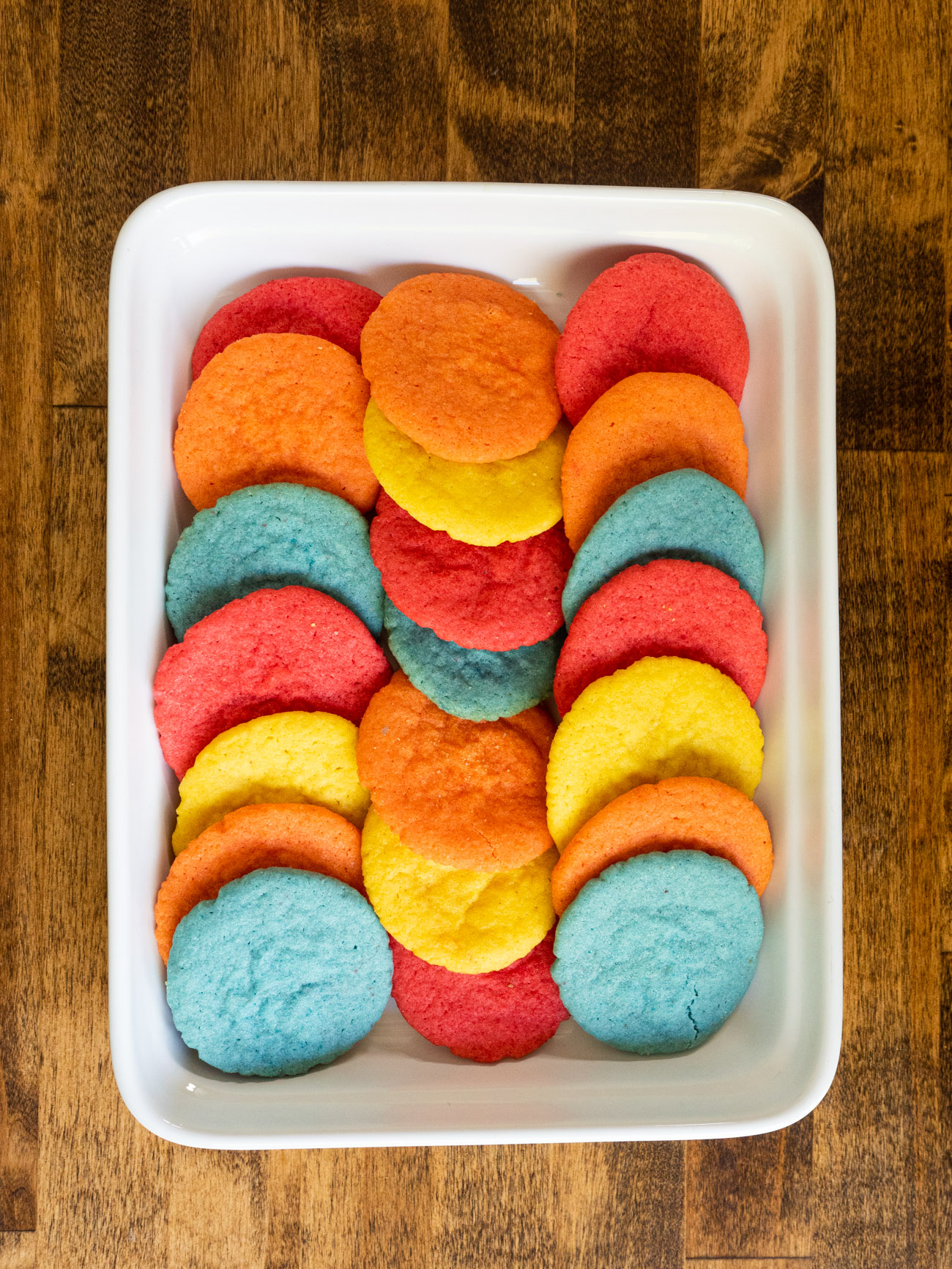 To start this recipe you make a rich sugar cookie dough recipe using butter, sugar, vanilla, flour, an egg, and 3 rising agents. Then you separate the dough into equal parts if using more than one flavor of Jello and mix in 2 tablespoons of chosen Jello into each part, reserving the rest for later.
For this recipe the color of the doughs once the Jello was mixed in wasn't as bright as we wanted so we added 3-5 drops of food coloring for each separate flavor of dough. You can omit this step if you'd like, but the fun colors do look rather joyful, so we were happy with how they came out.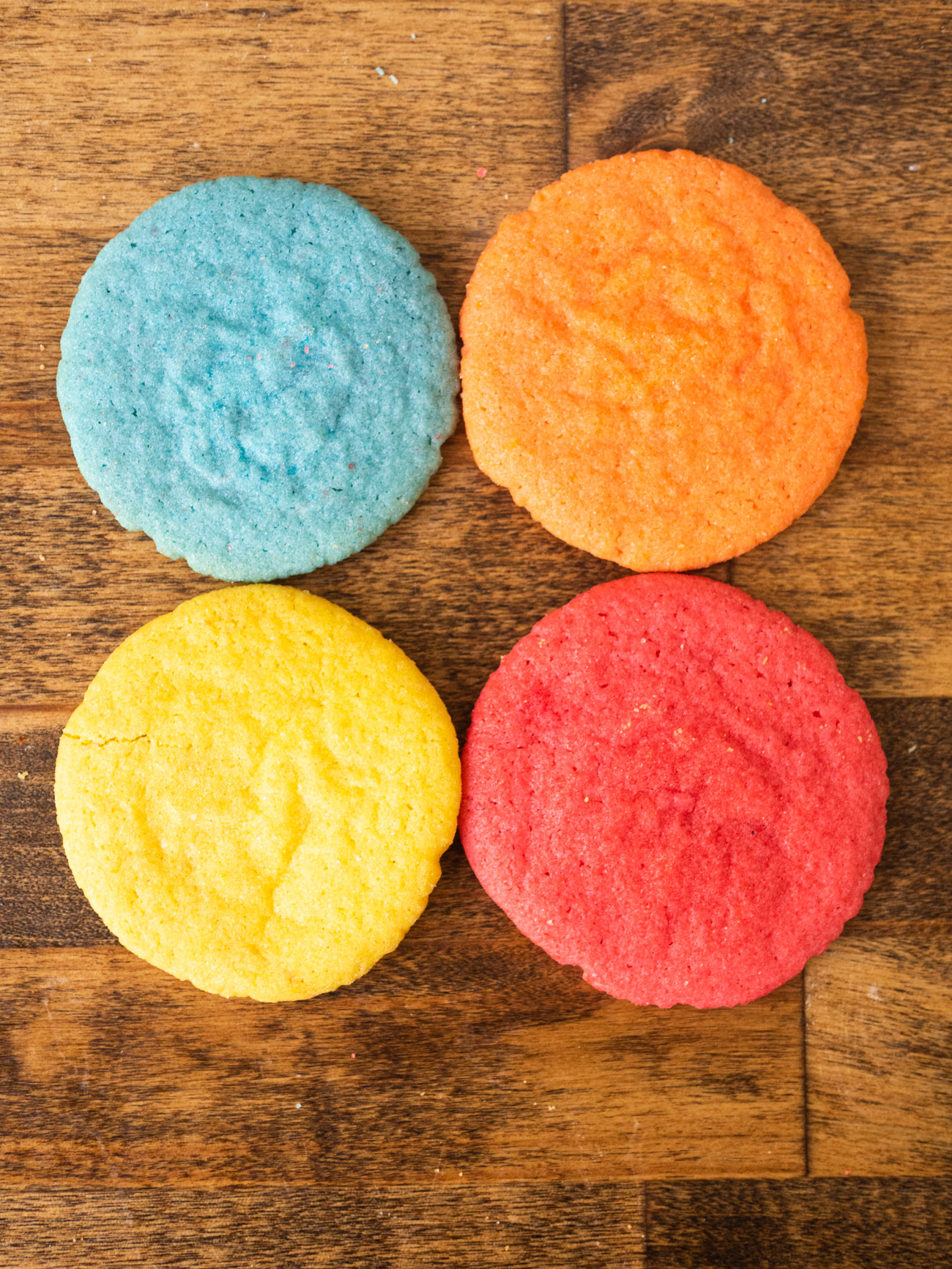 You'll want to make sure you don't mix doughs or colors or else you could end up with a color or flavor combo you didn't plan on. On the other hand, you could create new flavor combos by roughly mixing two different doughs. We're thinking lemon-lime, raspberry-lemon, or strawberry-mango could be fun to make. We love baking that lets your creative side shine through!
Once you have the dough how you want, roll dough into small balls about 1″ across. Then roll the dough balls into the coordinating Jello mix that was set aside from earlier.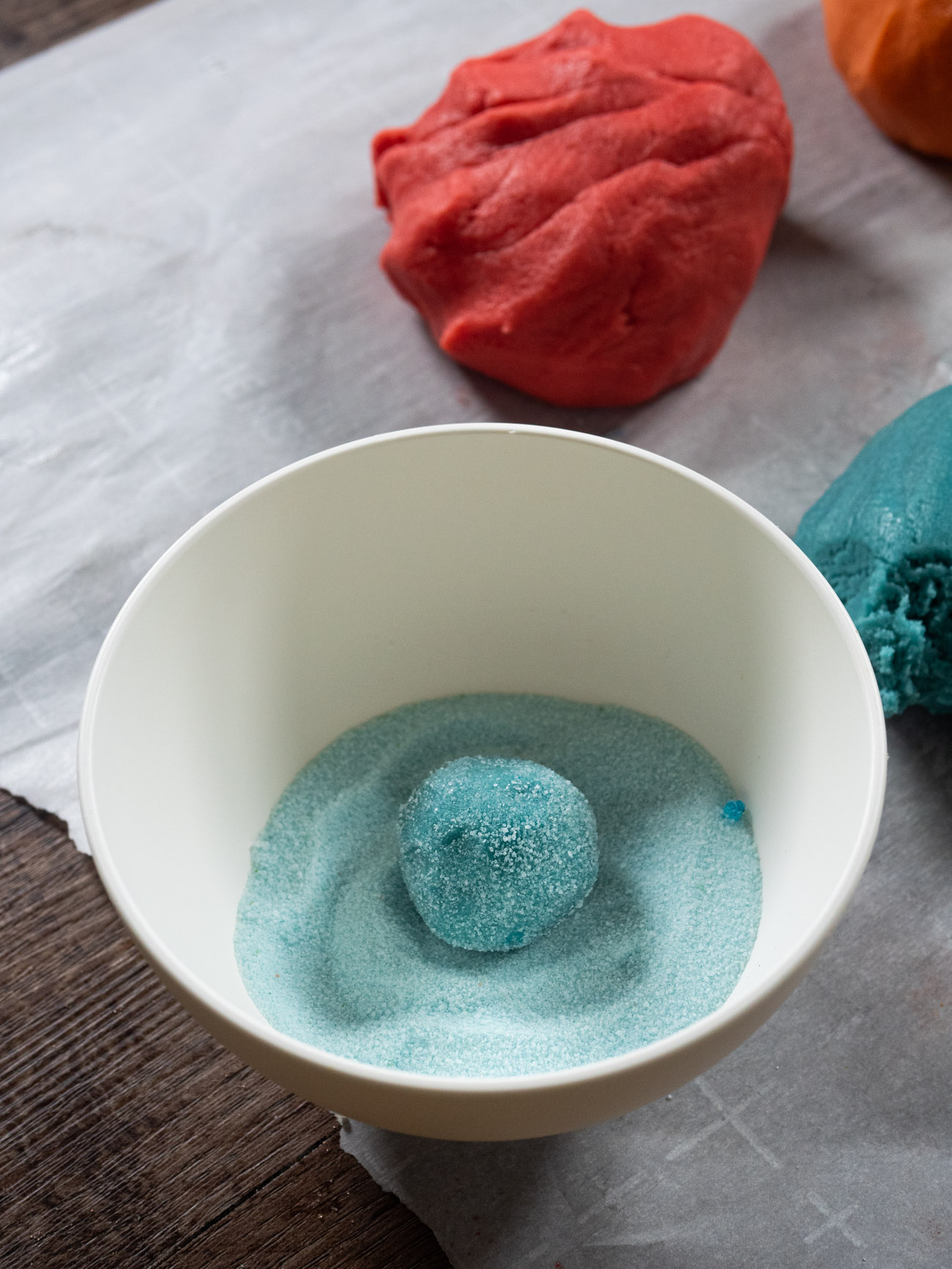 Next flatten each dough ball with a flat-bottom cup or jar. Don't press too hard here or else the cookies will crack around the edges. Lay them out on a baking sheet about 1″ apart from each other and bake for 8-10 minutes.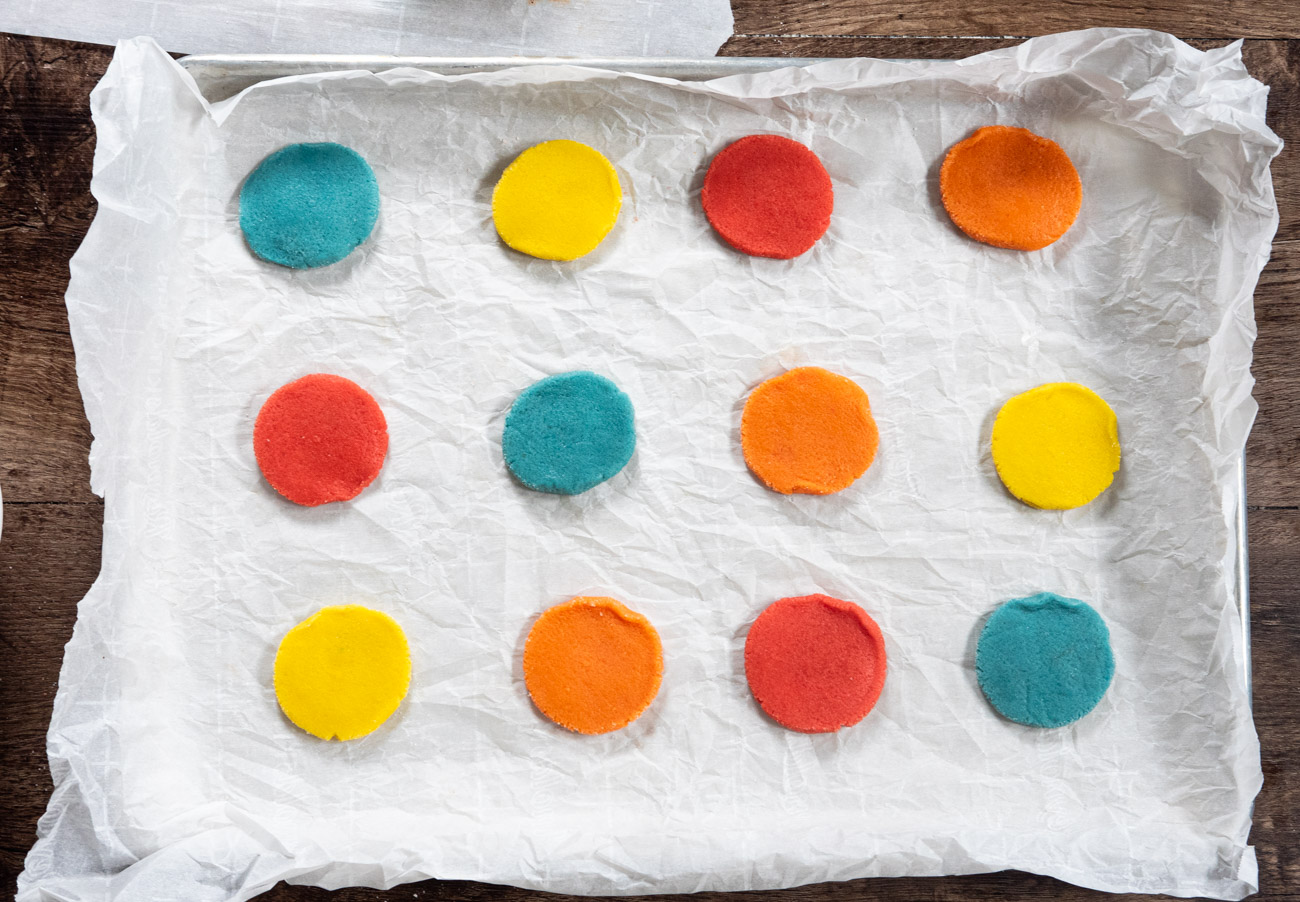 Once these come out of the oven you have a yummy treat with fun and fruity flavors and a little bit of tang. Plus, we love how these turned out in the looks department! They look almost like vintage Fiestaware plates, which is just one more reason to love these quirky cookies.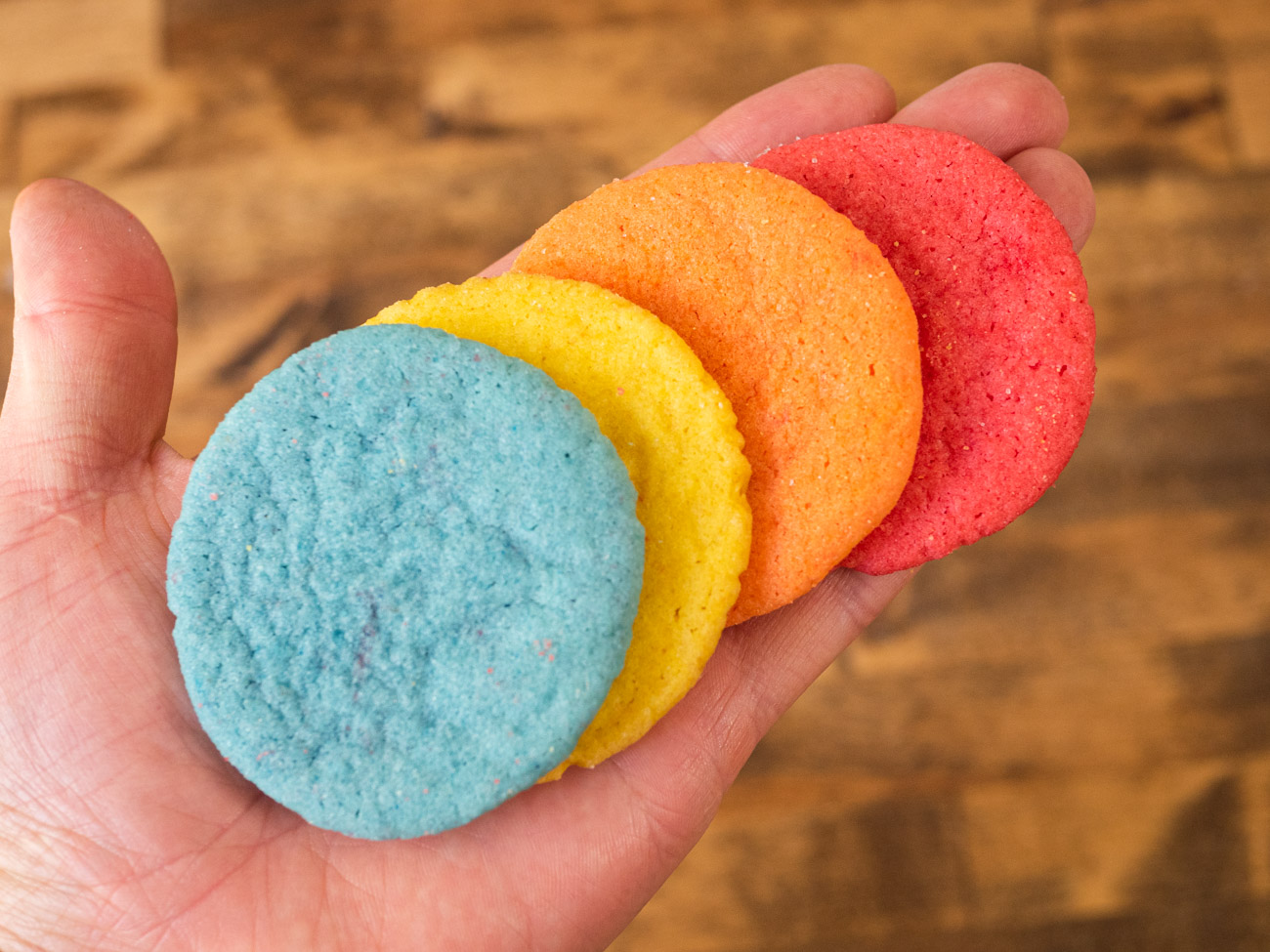 Jello Sugar Cookies
Makes 36 cookies
35m prep time
10m cook time
Ingredients
1 1/2 cups butter, softened
1 cup sugar
1 egg
1 1/2 teaspoons vanilla
3 1/4 cups all-purpose flour
1 teaspoon baking powder
1/2 teaspoon baking soda
1/4 teaspoon salt
1/4 teaspoon cream of tartar
4 3-oz packages of jello
Food coloring, optional
Preparation
Preheat oven to 350˚. In a large bowl cream together sugar and butter using an electric mixer. Slowly add in egg and vanilla.

In a medium bowl whisk together flour, baking powder, baking soda, salt, and cream of tartar.

Slowly add the dry ingredients to the wet ingredients and mix until dough forms.

Cut dough into 4 equal sections (or less if using fewer Jello flavors). Add 2 tablespoons of Jello into each section and knead until color is even.

Cut dough into 4 equal sections (or less if using fewer Jello flavors). Add 2 tablespoons of Jello to each quarter and knead until color is even. Use food coloring if colors aren't as vibrant as you'd like. Use gloves for the steps that involve Jello and/or food coloring to avoid staining your hands.

Pour remaining Jello into 4 small bowls. Roll dough into 1-inch balls and dip in coordinating Jello mix powder. Flatten each cookie with the bottom of a mug or cup, but don't press too hard or else the edges will become cracked.

Space cookies on baking sheet or silpat 1" apart. Bake for 8-10 minutes. Allow to cool on a wire rack before serving.
Recipe adapted from Eating on a Dime.
SKM: below-content placeholder
Whizzco for 12T