Some people lament the end of summer, but other people look forward to the opportunity of playing in the snow. If you happen to be one of those people that loves when the white stuff blankets the ground, then we have something that will be of great interest to you.
It is a product that comes from Funboy, a company that typically makes pool floats and sprinklers. They are now working their way into the winter product line, creating inflatable sleds, snowmobiles, and sleighs. Even if you prefer having your toes in the sand, you are sure to have fun with one of these products.
The collection that is currently on sale from Funboy at this time is a collection of snow accessories. You can expect to pay anywhere from $38-$169, but if you spend at least $149, you can get free shipping in the continental United States.
Here are some of the items you will find in the collection:
Inflatable snowmobile:
The classic snowmobiles from the 70s are what inspired this particular inflatable sled. It is sure to make you nostalgic as you are breezing down the hill on a cushion of air. It is made from thick material and has a rubber, reinforced base with directional grooves. It can hold up to 250 pounds and is designed for those 14 and older. The cost is $99 but you can buy two for $169.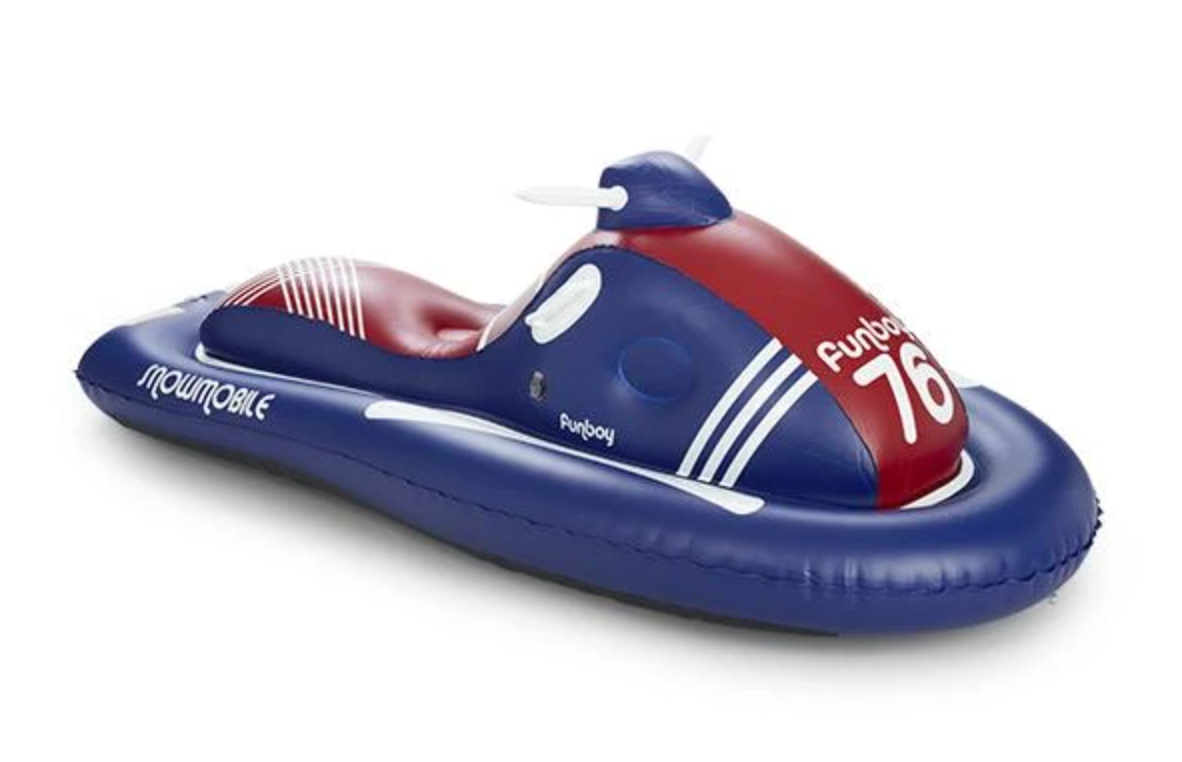 Alpine Winter Sleigh
Up to two riders and a maximum of 250 pounds can enjoy this inflatable Winter sleigh. It has handles on both sides and is sold for $99. You can save $19 if you buy two for $179.
Oversized Snow Tubes
Tubing has been an enjoyable part of the sledding season for as long as most of us can remember. Funboy brings two of those inflatable tubes, a snowflake pattern and a plaid pattern. Only one person per tube and only up to 150 pounds. $49 will get you one tube and $89 will get you two tubes.
Inflatable Toboggan
If you are looking for something more nostalgic, why not try this inflatable toboggan? One adult and one child can enjoy cruising down the hill on this toboggan, which will set you back $59. If you would like a pair of toboggans, the cost is $109.
Inflatable Shotski
This may not be exactly what you need to ride down a hill of snow, but it does bring a lot of fun to the end of the ride. It's a 6 foot long inflatable that holds your favorite shots so you and two other friends can take a shot at one time. The two-pack is available for $38 but you can buy a single Inflatable Shotski when they are back in stock on December 3.
SKM: below-content placeholder
Whizzco for 12T