I wouldn't change a single thing.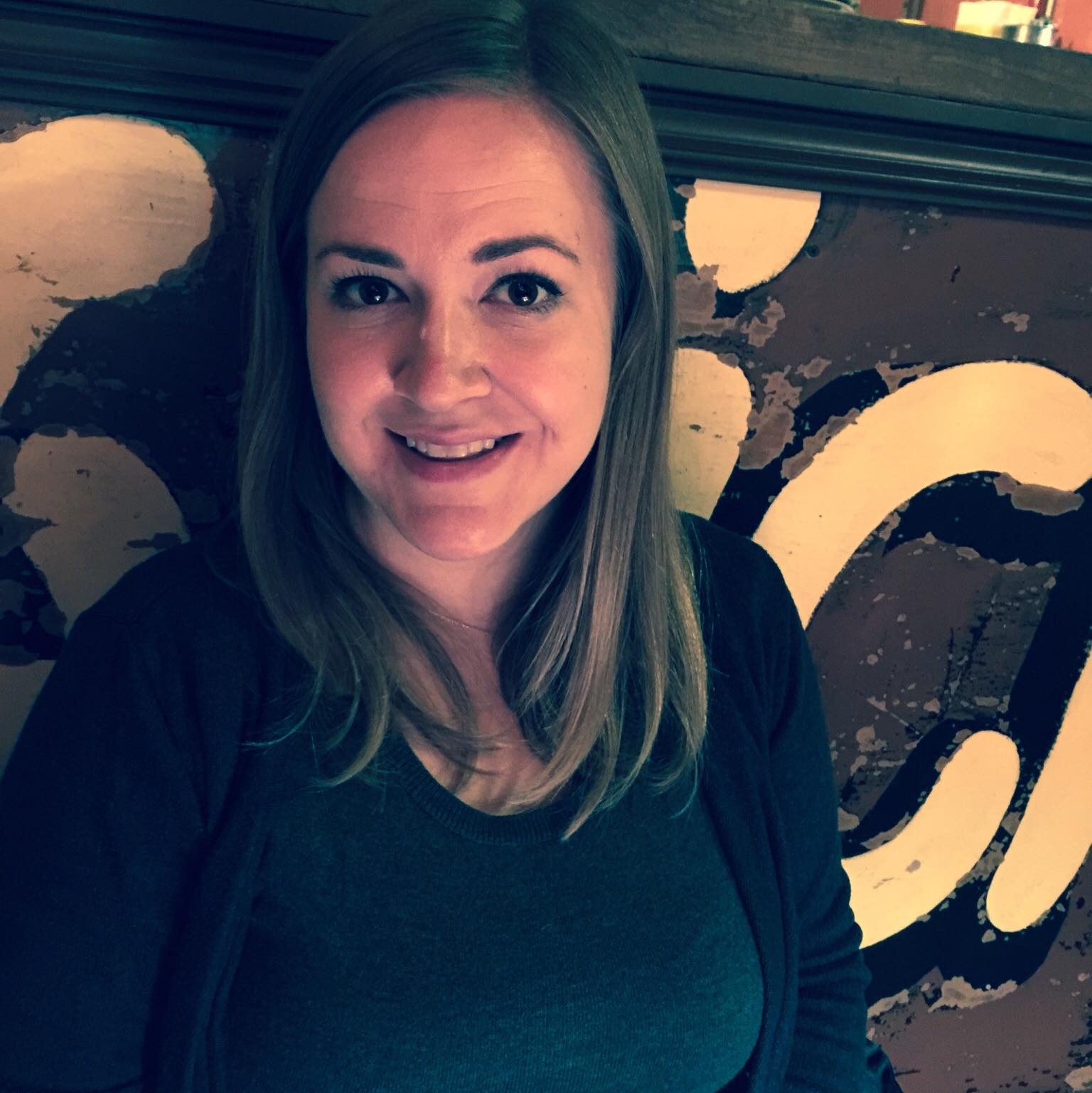 Kristy Norrell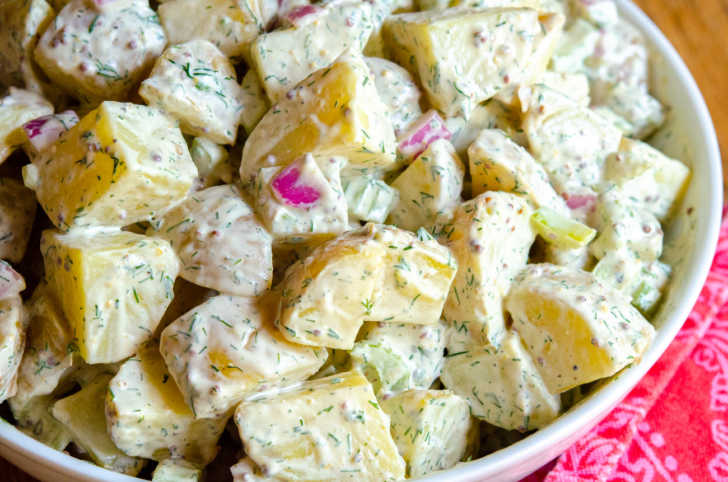 As of this writing, this recipe has over five hundred five-star reviews. Is there anything else you need to really know? I always knew I could trust an Ina Garten recipe, but that really hammers home the point! This potato salad of hers is beloved for good reason – it's classic enough that it tastes familiar and approachable, but it has just enough of a flavor twist to keep you coming back for more. It's creamy and it's packed with flavor, but her method makes it a dish that any potluck or picnic-goer will rave over.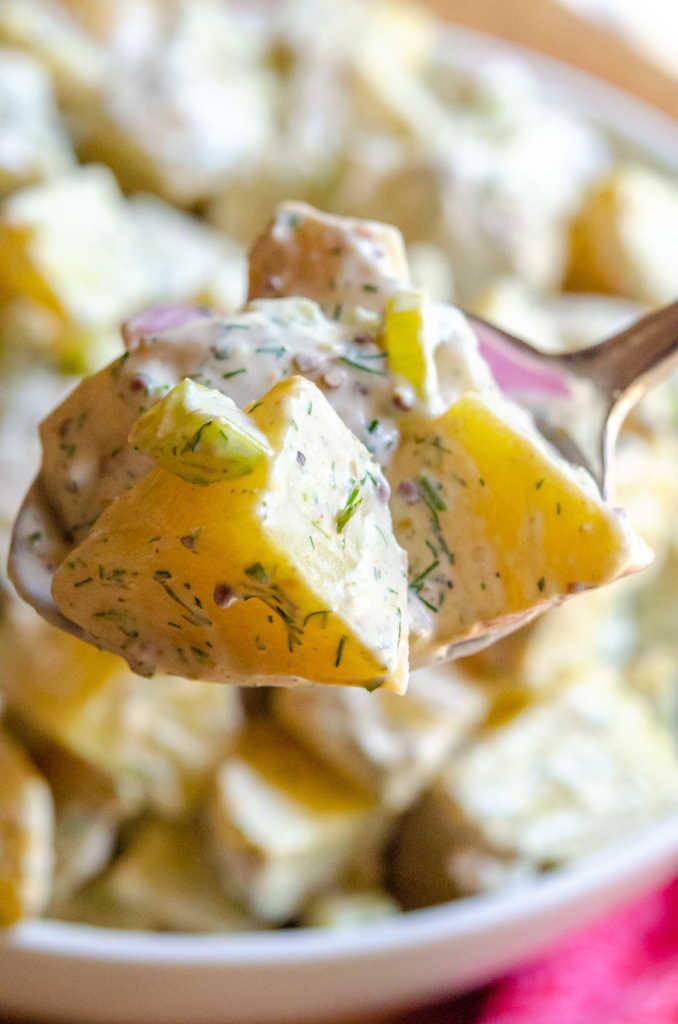 So what do you usually put in a potato salad? A squirt or two of mustard, some chopped celery, maybe some relish… but really it's all about the mayo. Ina's potato salad is mayo-based, but it's so much more. It also incorporates two kinds of mustard (dijon and stoneground), some buttermilk, that classic crunchy celery, red onion, and plenty of fresh dill (my favorite). That means you end up with a salad that's not only creamy, but also has the aroma and flavor of fresh herbs, a little mustard spice, and plenty of crunch. (In other words, it's delicious.)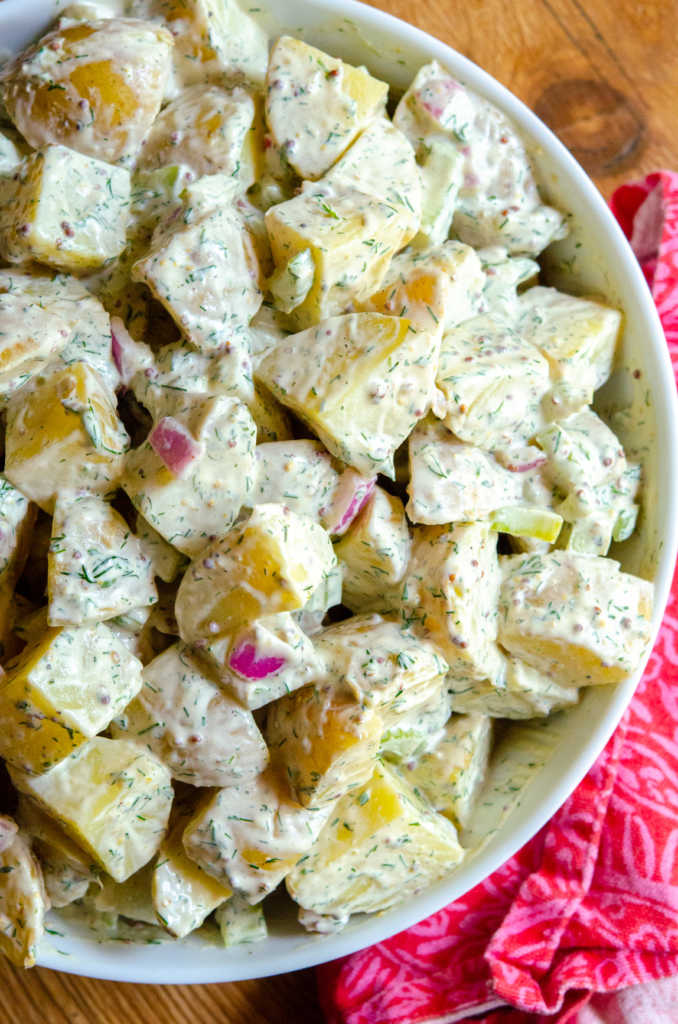 But the dressing and flavors aren't the only things Ina does incredibly well here, she also has a cooking method that turns out the perfect texture every time. Rather than boiling your potatoes until they're totally tender, you want to boil them just until you can barely pierce them with a butter knife. Then you'll drain them, return them to the hot pot, cover them, and let them steam in the residual heat until they're fork-tender.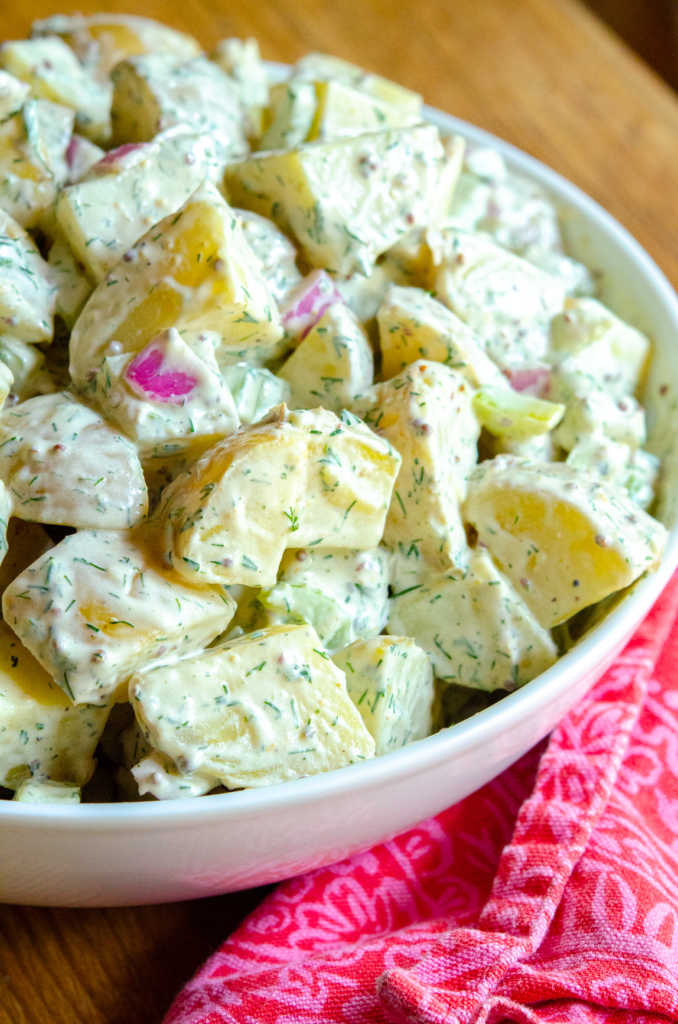 While starting with a waxy potato helps, the method ensures that you have a potato salad that is tender but never mushy. The potatoes hold their own and don't crumble or fade away into the dressing. And the dressing she's created? Well, it's as much a delight as those perfectly cooked potatoes.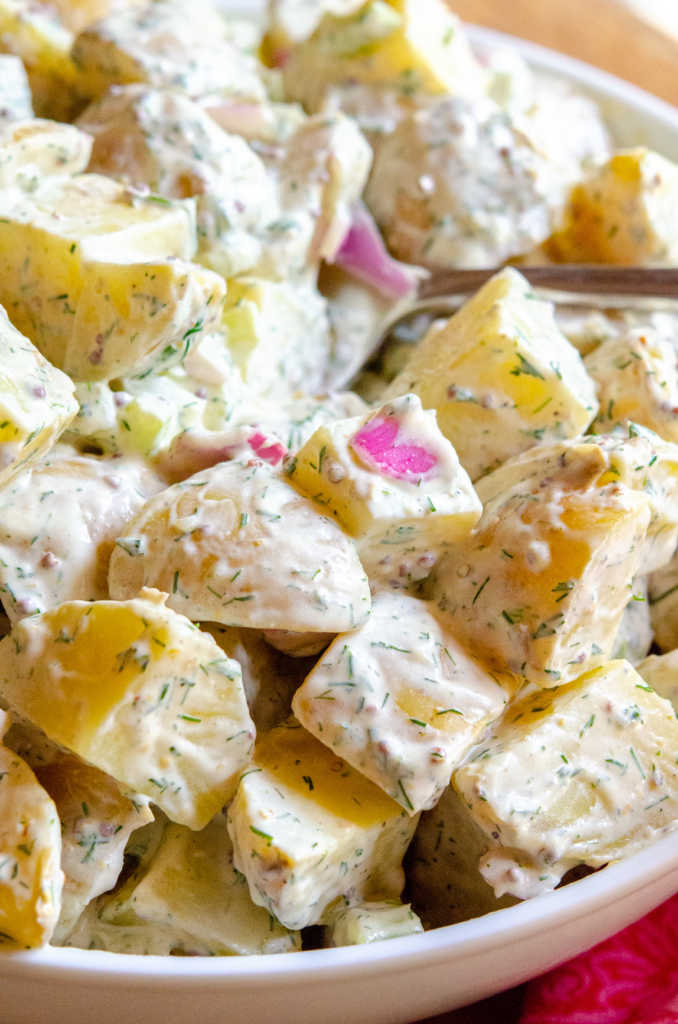 Ina Garten's 5 Star Potato Salad
Serves 6
10m prep time
15m cook time
Ingredients
3 lbs small white potatoes
1 cup mayonnaise
1/4 cup buttermilk
2 tablespoons Dijon mustard
2 tablespoons whole-grain mustard
1/2 cup fresh dill, chopped
1/2 cup celery, chopped
1/2 cup red onion, chopped
Kosher salt and freshly ground black pepper, to taste
Preparation
Place potatoes in a large pot of liberally salted water. Bring to a boil, then lower heat and let simmer until potatoes are barely tender, 10-15 minutes.
Drain potatoes, then place colander with potatoes over the empty pot and cover with a kitchen towel. Let potatoes sit to steam for 15-20 minutes.
In a small bowl, whisk together mayo, buttermilk, Dijon mustard, whole grain mustard, dill, and 1 teaspoon of salt and pepper each. Set aside.
When potatoes are cool enough to handle, cut in half or in quarters, depending on their size. Place in a large bowl.
While potatoes are still warm, pour some dressing over them. Add celery, onion, and toss to combine. Adjust seasoning and add more dressing as needed. Cover and chill until ready to serve. Enjoy!
Recipe from Ina Garten.
SKM: below-content placeholder
Whizzco for 12T