This story originally appeared at InspireMore.
You just never know when you'll be called upon to be a hero in someone's life.
Tim Weidow and his family were relaxing on their boat dock in Cape Coral, Florida, when just such an opportunity presented itself. Tim spotted a small animal that seemed to be caught up in the mangroves lining the canal. They assumed it was an otter at first, but when Tim pulled his boat up for a closer look they realized that this was no wild animal.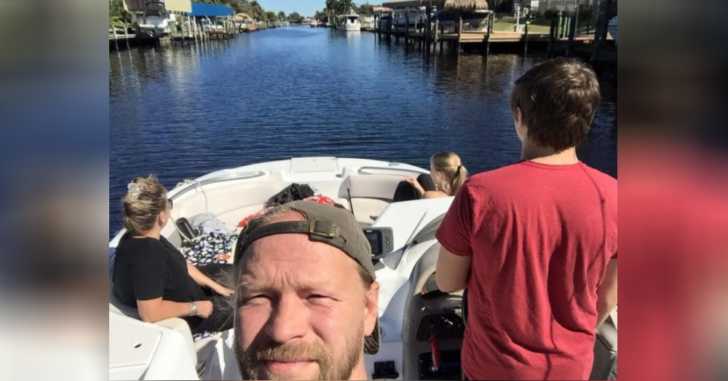 Instead, they discovered Bella, a tiny dog who'd wandered away from home about 15 hours prior to Tim's surprising discovery. Mangroves grow straight out of the water in huge tangles of roots, and somehow Bella had gotten herself caught up in the root system and was barely keeping her head above water.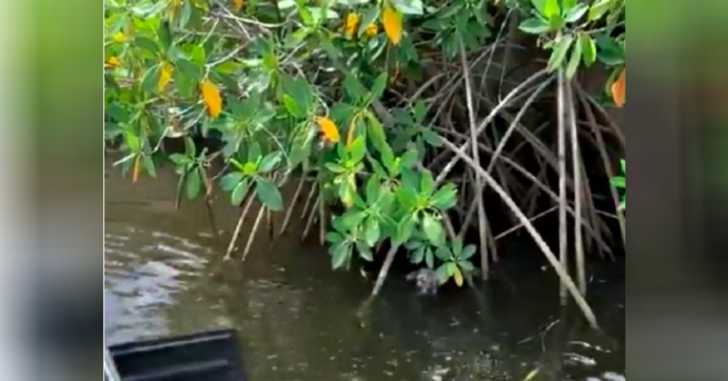 No one knows how long Bella was stranded in the water, struggling to stay alive. Her family had left her with a pet sitter the evening before, heading off to spend a long weekend at Disney World in Orlando, Florida. Instead, Michelle Van Der Heyde and her family got a phone call all pet owners dread: Bella had gotten loose and was missing.
Michelle dropped everything and rushed back home, searching high and low for Bella. They reached out to area shelters in hopes that someone had found her and turned her in to authorities, but as the hours drew on they had already started to lose hope of ever finding their family member.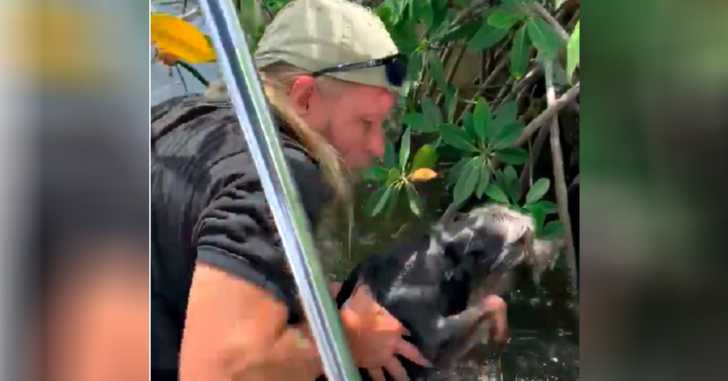 Thankfully, Tim was paying attention that day! Approaching the dog in the water he could barely make out her tiny gray face peeking out from the tangle of mangroves. "Its nose was out of the water maybe an inch, and it was pretty close to giving up, I think," he recalled.
Tim's son began recording as his dad cautiously approached her and helped free her from the underbrush. Once she was able, she tiredly swam toward the boat and Tim lifted the sopping-wet animal to safety.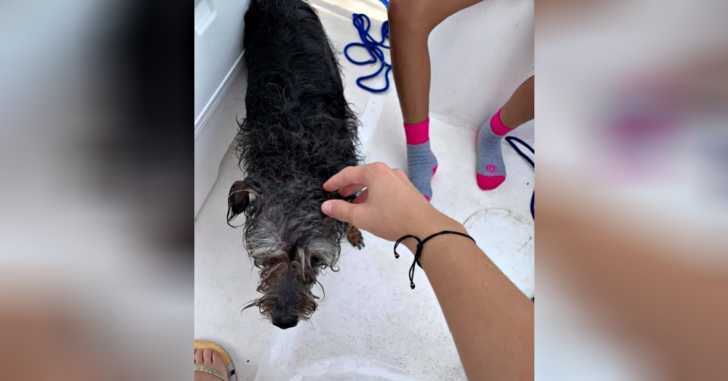 Next, the family went online and shared a photo of the dog. Thanks to the magic of social media, Bella's owners saw the picture and came to collect her within an hour! "I don't know who was more excited, Bella or the owners," Tim wrote on Facebook.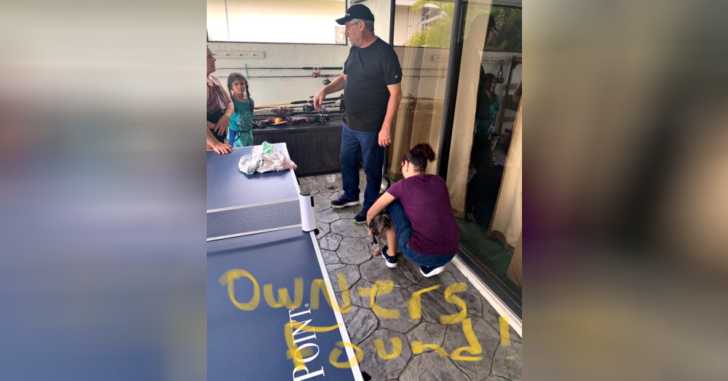 Bella's owners couldn't be more thankful that Tim took the time to investigate the struggling animal in the water near his house. They weren't even upset that their Disney plans had been interrupted because they were so relieved to have their dog back home! "No Disney, but I'd rather have her, so it's okay," Michelle said with a laugh.
Thanks for being the hero this family needed, Tim! Watch the sweet moment when Tim rescues Bella in the video below, and don't forget to share.
SKM: below-content placeholder
Whizzco for 12T