The statistic is heartbreaking. Dozens of children die after being left in hot cars each year. These are tragedies no parent would want to face, tragedies that could have been prevented, and thanks to Deputy Bill Dunn, tragedies that may never happen again.
Dunn, working with the Seminole County Sheriff's Office in Florida, was called to the scene of a case on Sunday, June 17. Father's Day.
A panicked mother told emergency responders that her car had been stolen, with her 3-year-old inside it. But what Dunn arrived to find was even more appalling.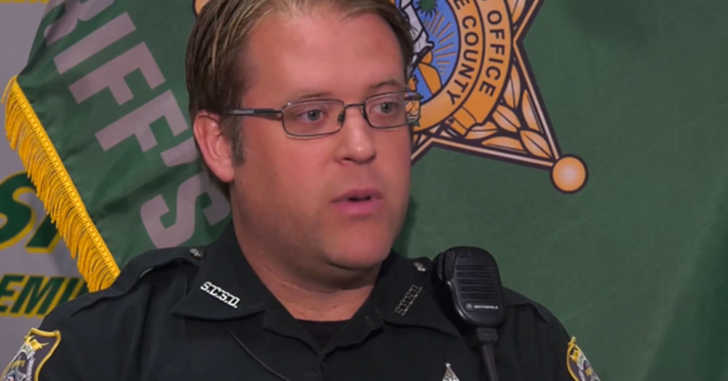 The woman had driven to a liquor store the night before, with all three of her children in the car. Upon arriving home, she only brought two of them back to her apartment. The youngest was left inside the vehicle overnight.
The next morning, after the woman reported her child missing, Deputy Dunn arrived to find the child slumped over and unconscious in the locked vehicle.
She had been in the car for 12 hours before Deputy Dunn arrived. The air temperature outside topped 80 degrees, and inside the car, must have risen above a sweltering 110. There was little hope a young child could have survived, and Dunn prepared for the worst as he removed her limp body from the vehicle.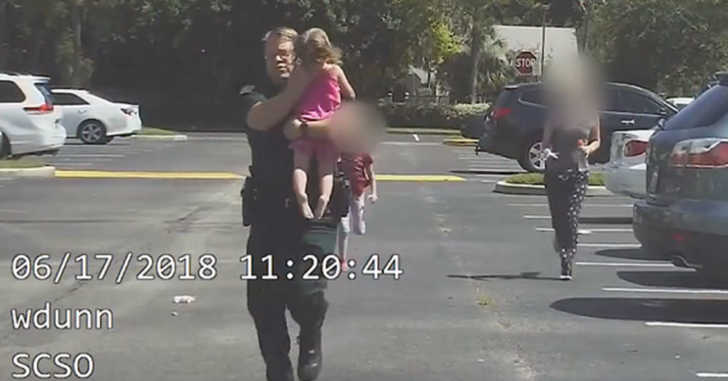 "[I was] immediately hit with just a wave of hot, steamy air," Dunn said. "Felt the pulse on the child and didn't feel a pulse. So I took her out of the car seat and she was just limp. So I ran her back to my patrol car, put her underneath the A/C vent and at that point, her eyes began to flutter a little bit, so I was, like, yeah she's alive."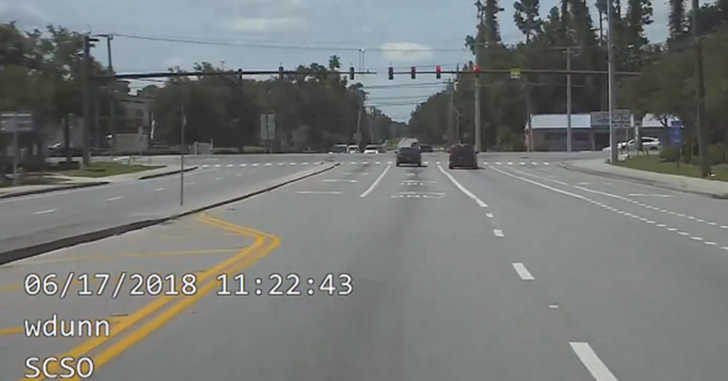 The deputy's dashcam caught him carrying the girl toward his own patrol car. Her head bobbed as she lapsed in and out of consciousness on the way to the nearest hospital.
"I remember one thing distinctively was my hand on her chest and feeling her heart racing. It was beating really, really, real fast," Dunn said. "It's OK, baby; talk to me. You're OK," Dunn's voice is heard in the video.
At the hospital, Deputy Dunn gave the child to paramedics, his job seemingly done. But his emotions hadn't slowed any. Dunn returned to his patrol vehicle and put his head in his hands. The adrenaline rush left him feeling dizzy and weak.
"It was a heck of a thing to experience that adrenaline dump," he said. "And then when it finally goes away, how it really does affect the body."
Three days later, the toddler was released from the hospital. Deputy Dunn was there to wish her well with a big hug.
https://www.facebook.com/plugins/post.php
"She's a fighter," Dunn said. "She fought right through it and she wanted to be here."
The girl's mother was soon after charged with child neglect with great bodily harm.
It's not often that incidents like these occur, but when they do, the oversight is often prompted by last minute changes to a schedule, general frustrations getting the best of one's short term memory, or alcohol and drug abuse. A parent may think their child is safe at home or at daycare, when in reality they're still in the car.
One way to ensure this doesn't become a habit, is to jar the brain into following a different routine, placing an object like a purse or cell phone in the backseat next to your child can help remind parents to check the back before closing the car up.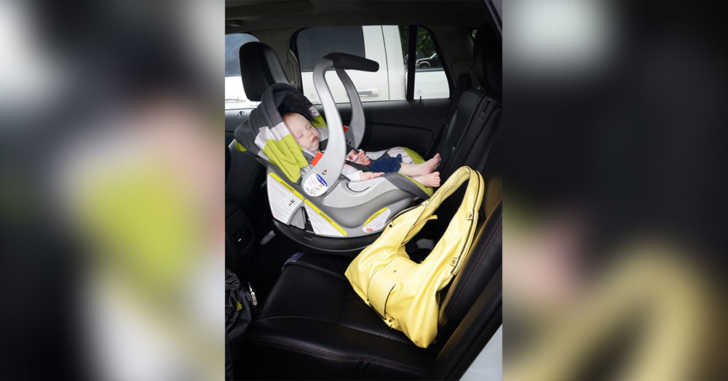 Deputy Dunn's compassion and quick-thinking saved this little girl's life, and is providing a powerful reminder for us all to be more attentive.
Watch the video of Deputy Dunn's dramatic rescue below, and please share this story to help save other children who may some day need it most.
https://www.facebook.com/plugins/video.php
This story originally appeared at InspireMore.
SKM: below-content placeholder
Whizzco for 12T