This story originally appeared at InspireMore.
Animals are among the most innocent beings on the planet. That's why it's so heartbreaking when we discover they've been mistreated.
Dogs are especially loyal to the humans around them, which makes it all the more awful when said people betray that trust. One sweet puppy should have been receiving all the love and attention in the world, but because of neglect and abandonment, he instead found himself close to death. But that all changed last year!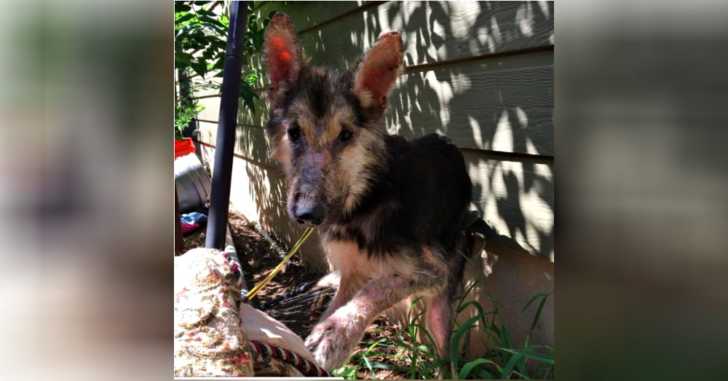 Back in October 2018, Kylina Turner was inspecting a property in Austin, Texas, as part of her job when she saw something that made her want to cry. A young German shepherd stood there on the ground with his legs stuck in a wire bed frame. The tenant had apparently found him wandering around, put him in their backyard, and called animal control. When nobody showed up, the tenant refused to do anything else.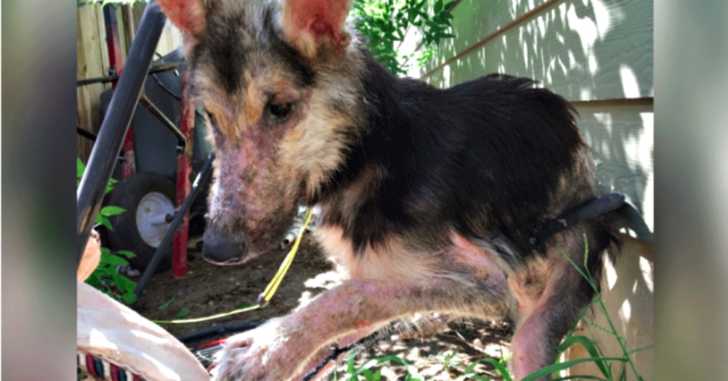 "I thought he was a stuffed animal," Kylina said. "He was completely frozen still, staring at me. I figured I should check just in case, and as I walked up to him his ear twitched." The poor thing was clearly suffering, emaciated with a severe sunburn. He had no water or food, either.
Kylina says something about the way he calmly stood there and watched told her he knew she was there to help. So she took off her sweater, wrapped it around him, and lifted him up. She loaded the frail creature into her car and drove straight to a nearby vet.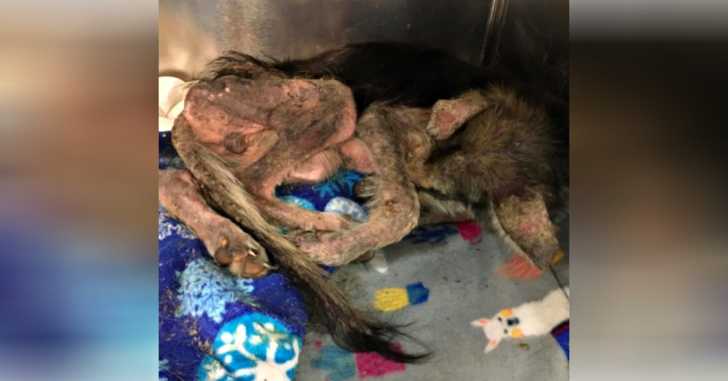 There she learned the dog was just six months old. He only weighed 18 pounds when he should have been 50. The puppy, who was later named Caro, ended up spending a week there receiving treatment for malnourishment, dehydration, sunburns, internal parasites, and a severe case of mange.
Kylina already knew she wanted to foster Caro, but didn't know whether he would survive. She wasn't sure she could afford the medical bills either, but she was humbled and amazed by the flood of donations that came in after she set up a fundraiser through GoFundMe. Caro's health began improving as well, and soon, he went home with Kylina!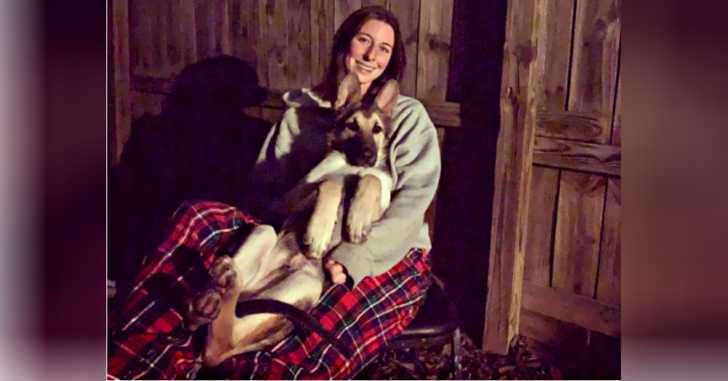 "It didn't take long until I realized I wouldn't be able to give Caro up," Kylina said. "The first couple weeks were rocky. My 7-year-old dog, Casey, was not very interested in losing her title of Only Child, but they quickly became best friends!"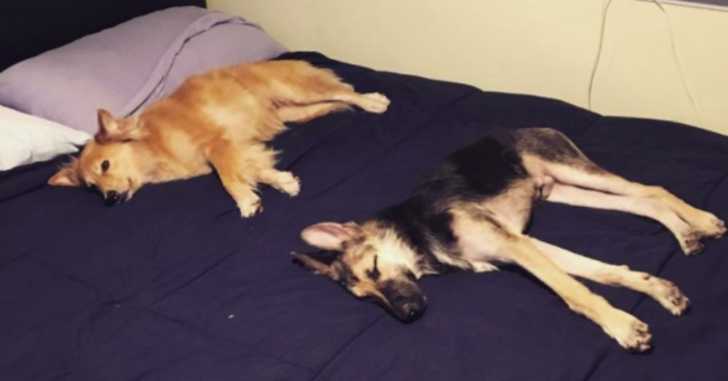 With regular meals, medicated baths, and plenty of love and snuggles, Caro transformed from a sick puppy into a beautifully healthy dog.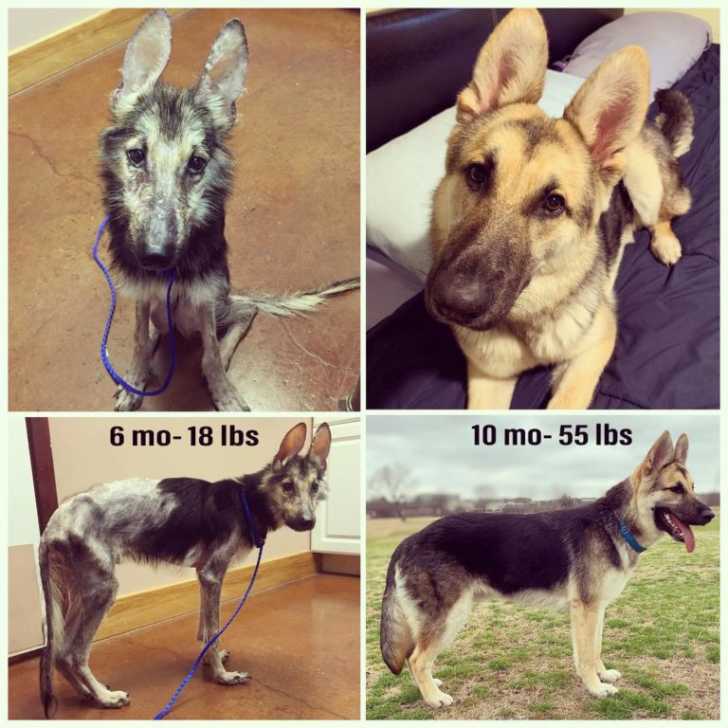 And it's all thanks to the sweet, caring woman who refused to leave him and brought him back to life… though Kylina considers herself the lucky one.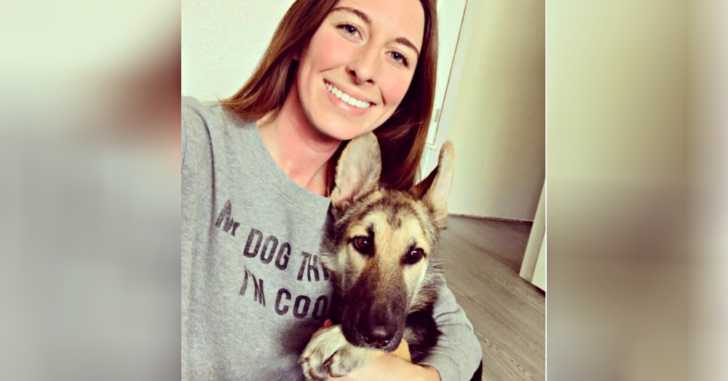 "Caro has brought us more happiness than I thought possible," she said. As for Caro, well, he clearly couldn't love his new family more. Thank you so much, Kylina, for giving this pup the life he always deserved.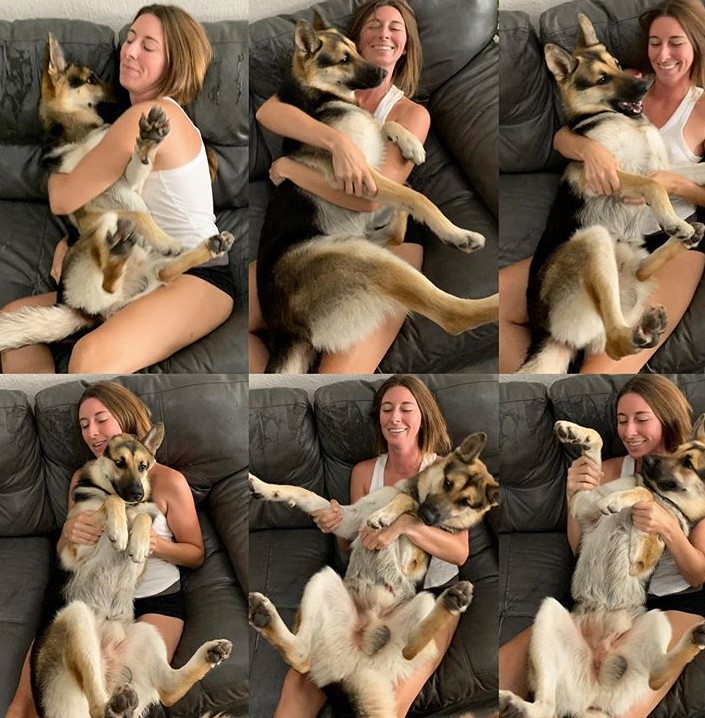 Watch Caro's incredible transformation in the video below and don't forget to share this story to encourage others to help animals in need.
SKM: below-content placeholder
Whizzco for 12T