As a kid there was some incredibly satisfying in building a giant blanket fort from whatever was on hand. I can remember one spectacular fort that involved a refrigerator box, several sofa cushions, many blankets, and part of a bunk bed. As I recall the operation was shut down when we requested to have extension cords for interior fort lighting. But, I digress. As kids we were often left to build our own blanket forts, and we usually didn't get that much help from our parents. Now IKEA Russia has released a set of detailed diagrams on how to make a variety of blanket forts that families can build together during quarantine.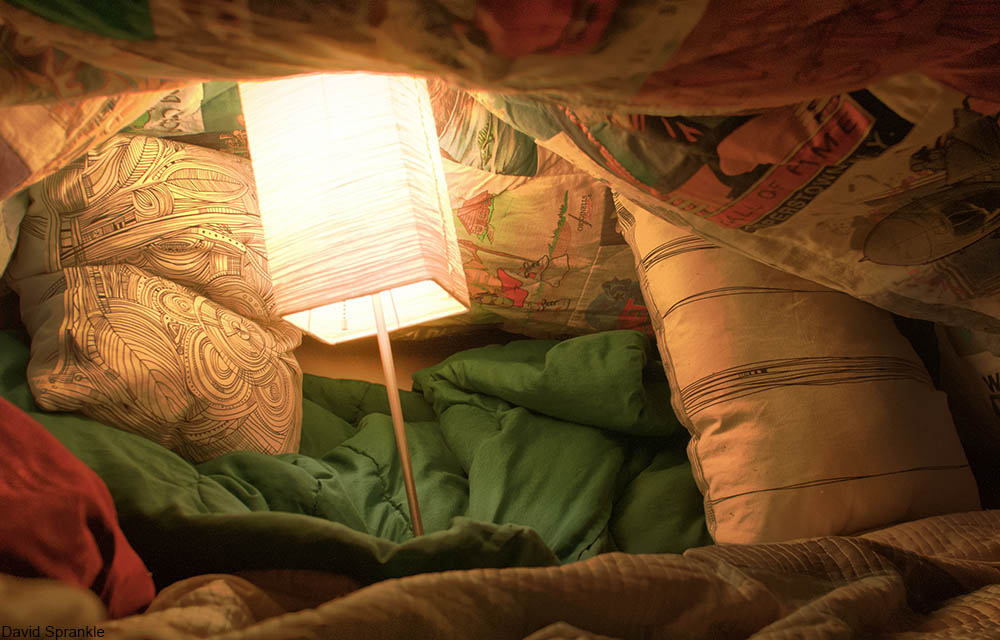 Being stuck in self isolation during the Covid-19 pandemic has changed things for a lot of families. Activities that seemed so small and so regular before are now savored by the whole household. And, kids are more restless than ever since there are no sleepovers, camps, or classes for the foreseeable future.
The Instagram account for IKEA Russia released a series of schemes for play forts recently and a list of IKEA products to use for each of the designs. Of course, you can use whatever you have at your house already, but the concepts will be the same.
There are a variety of designs from a tipi to a camping tent shape to the grand castle design.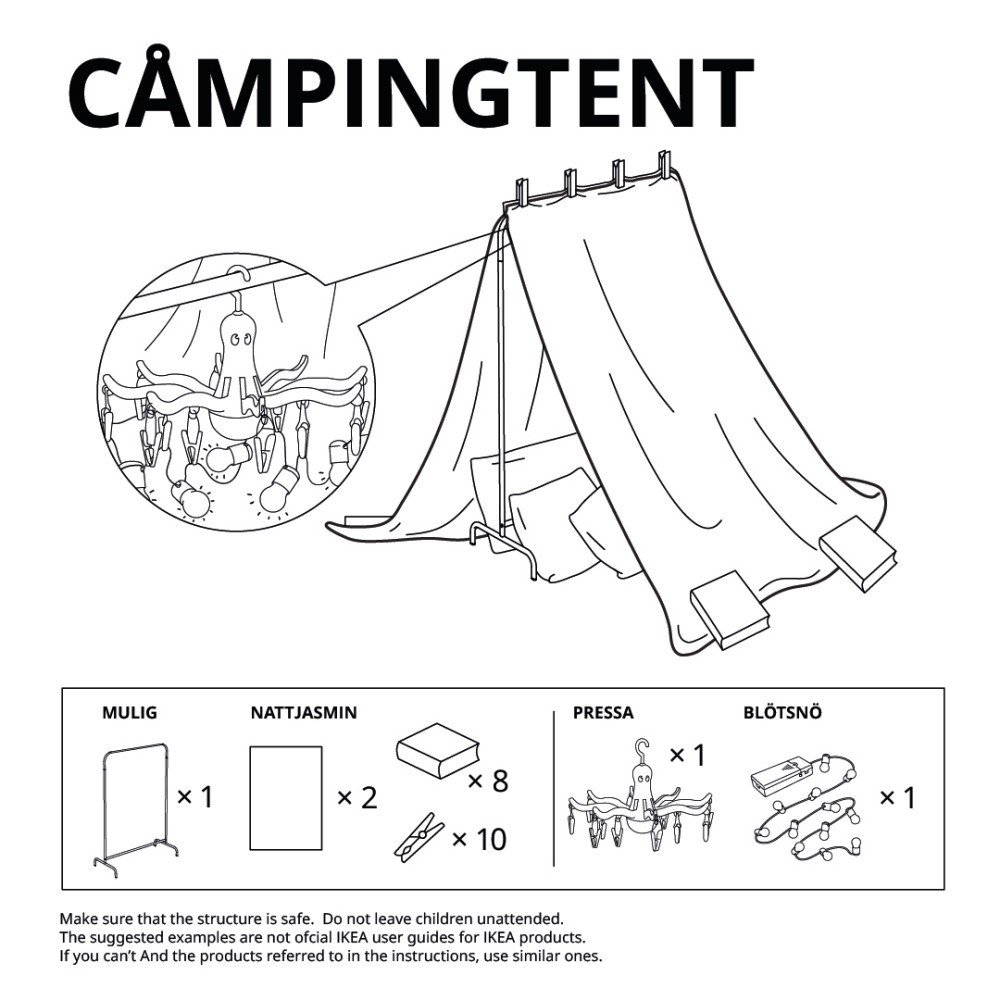 The house model is quite sturdy thanks to the use of a table to sit under. Of course, this one would commandeer said table for the duration of blanket fort time, but perhaps this is a small price to pay.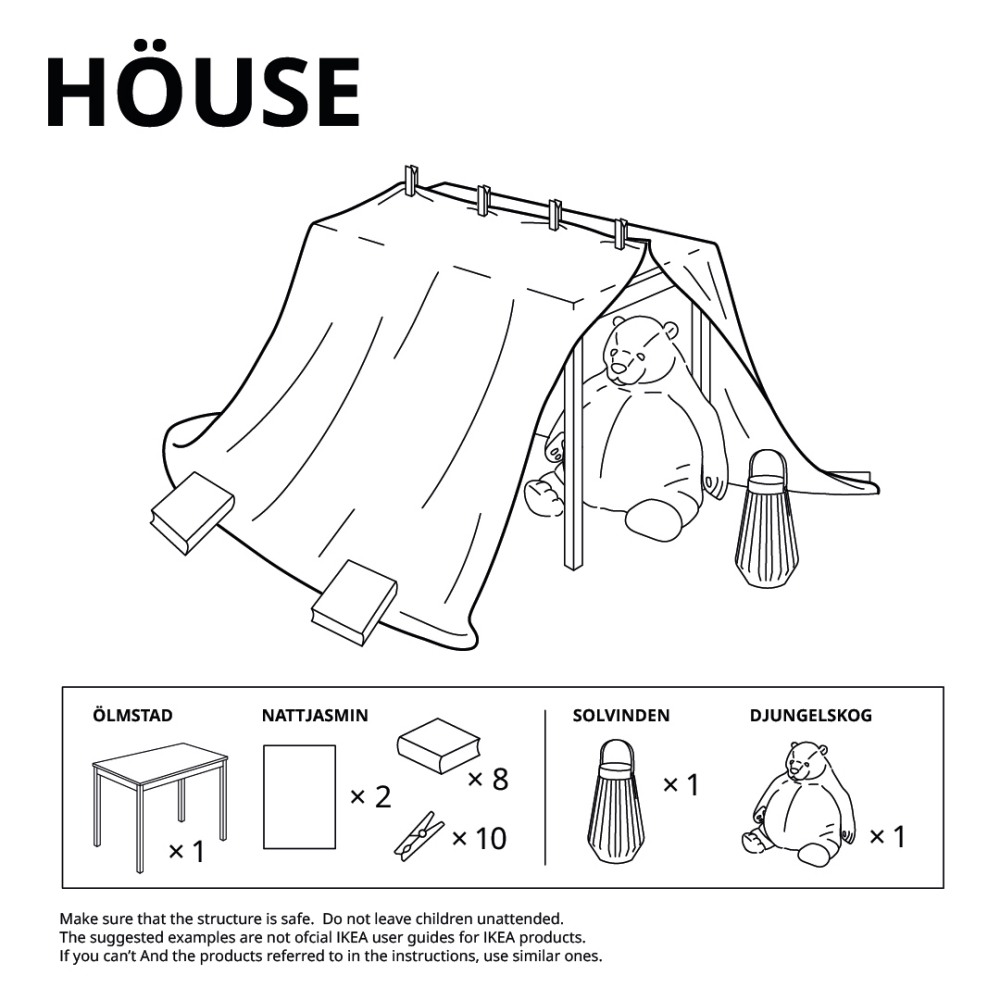 The designs were created by ad agency, Instinct, which issued a statement, "#StayHome was a general slogan of this spring. Self-isolation and quarantine measures are ongoing. Parents no longer know how else they can entertain their children being stuck inside the four walls."
Ikea Russia also invited users to make their own IKEA forts under the hashtag "#явдомикеикеа" which translates to "I am in an IKEA house."
The illustrations feature diagrams and a list of products, but no instructions as such. And, in typical IKEA fashion the names of the forts have been made a bit harder to pronounce, but at this point mispronouncing IKEA names is half the fun of shopping there- something shoppers won't be able to do until the Covid-19 restrictions on public gatherings are eased.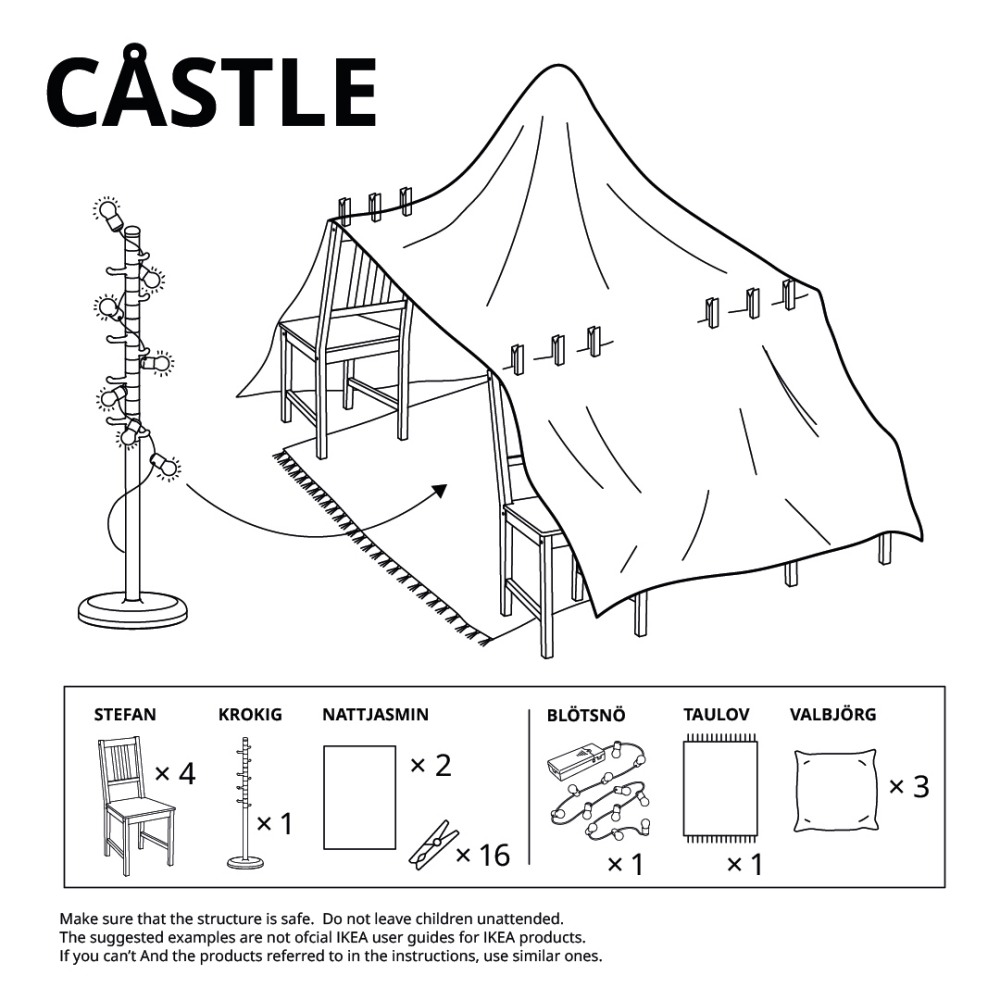 Since isolation began IKEA Russia also commissioned an "instructional" ad about how to stay home correctly. Hint: make sure you have enough toilet paper. But, a blanket fortress (or two) certainly wouldn't hurt, either.
SKM: below-content placeholder
Whizzco for 12T