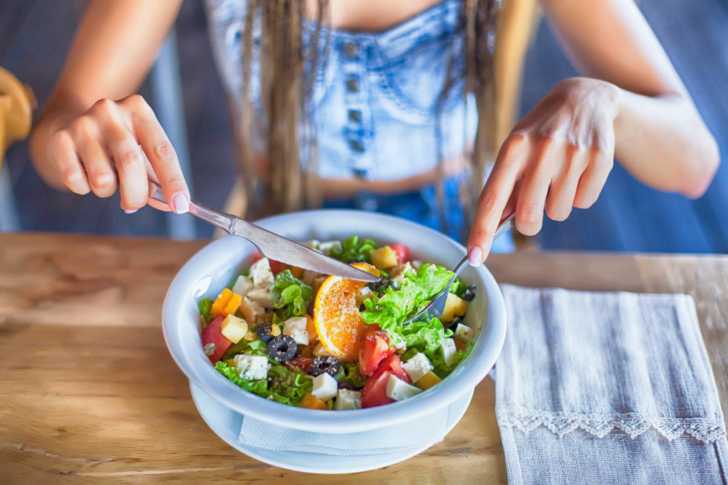 Salads are often negatively associated with dieting as if a salad isn't satisfying or tastes like dirt. Salad dressing can help, but gobs of salad dressing that saturate each and every leaf adds tons of extra bad stuff over healthy green leaves. If you're anti-salad, consider these tips for rethinking your salads. Salads are a great way to eat fresh and to eat well, and with a few modifications and considerations, you may find yourself actually craving a salad for your next meal!
Use salt.
Did you know that the word "salad" comes from the Latin word "sal" which means salt! If you want your greens to taste good, you need to season them with salt. I personally prefer to use coarse sea salt, of course, in moderation. That salty bite next to the sweet, sometimes bitter, green lettuce will add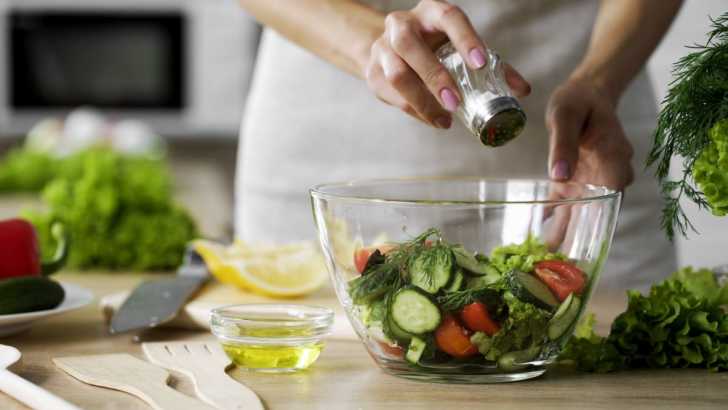 Try different kinds of lettuce or mix-and-match.
Iceberg lettuce is fine and dandy, but there are SO many different varieties of greens available in the supermarket that it's easy to try something new. Arugula is bright and peppery. Butter lettuce is soft and slightly sweet. Pea leaves are actually a great source of protein. And there's swiss chard, kale, and spinach. A salad is more than iceberg or romaine lettuce leaves. Give one of these leafy greens a try the next time you make a salad.
Add fresh herbs and veggies.
Cilantro, mint, basil, chives are excellent add-ins to your next mixed green salad. And let's not forget some veggies too: shredded carrots, sugar snap peas, slices of radish, and slivers of chives are going to add so much dynamic flavor to your salad mix. Slices of bell peppers, red onion, and cucumber are super delicious too. For added protein, rinse a can of chickpeas and toss them in as well. And let's not forget some roasted veggies: sweet potato chunks, parsnips, even squash will add hearty substance to any green salad.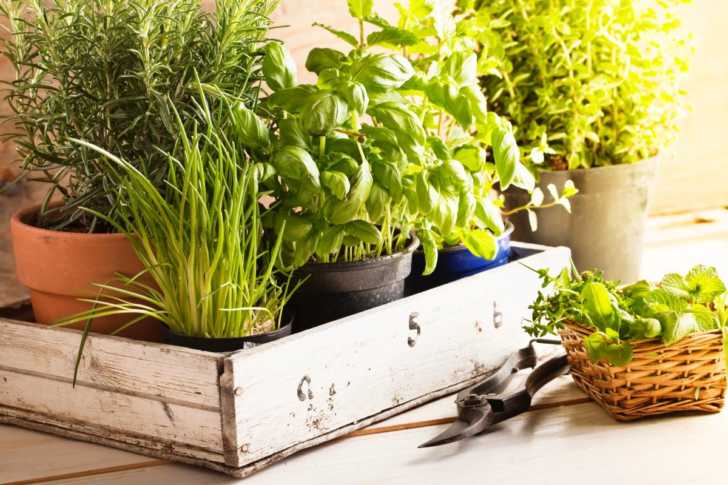 Don't forget the cheese.
Shaved parmesan, crumbles of feta or bleu cheese are salty yet creamy and indulgent additions to your next salad.
Add fruit and nuts.
Strawberries, blueberries, raspberries, even watermelon can be great additions to a salad. I love an arugula salad with either strawberries or watermelon, a little salt and pepper, and either a squeeze of lemon juice and olive oil or a balsamic vinegarette. A spoonful of slivered almonds or walnuts for some good crunch and I'm satisfied.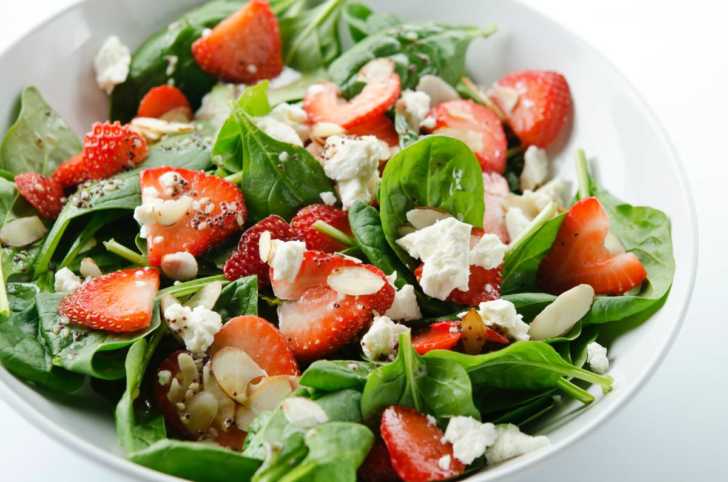 Plan your shortcuts.
Prewashed, packaged lettuce is an excellent way to stay on your salad game. The other trick to staying consistent with your salads is to pre-cut your veggies when you first bring them home from the store. Then you're not caught up in a lengthy salad-making process. These two short cuts will get your next salad on a plate or in a bowl in a matter of minutes.
Salads are a great way to pack in some delicious, healthy foods, and a colorful plate is not only visually enticing, but all those colors mean that you're eating healthy foods that are full of good stuff. Salads are far from boring when you make sure to have the right ingredients to make it flavorful and fun to eat.
SKM: below-content placeholder
Whizzco for 12T