Warm spiced cider is just what I need to stay warm this fall.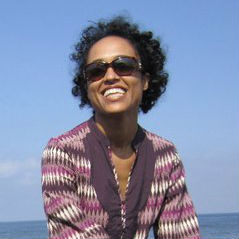 Sarah Cool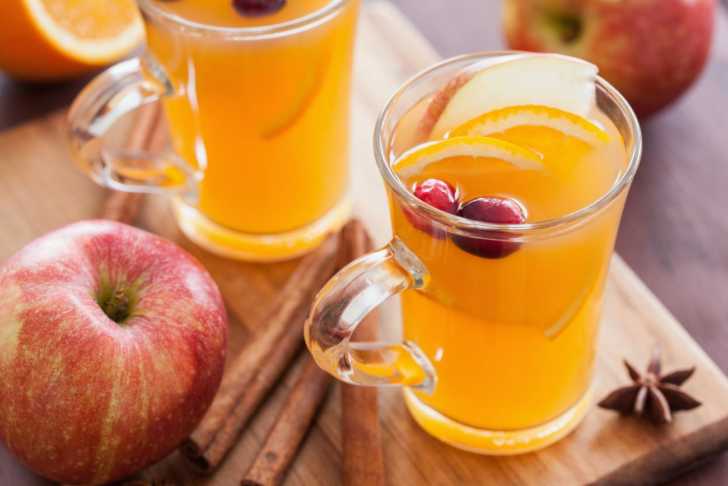 Watching the leaves transform from vibrant green into a stunningly beautiful red-gold along with the nip of a fall breeze means I need to pull out my long puffy jacket, my favorite hat with the fuzzy-puffy topper, and my slow cooker. My hot apple-orange spiced cider is just the thing to stay warm inside as the weather grows cold outside. No candle required here! The smell of this as it warms in the slow cooker makes the whole house smell ah-mazing. Once again, the slow cooker provides my family with something that's delicious and comforting!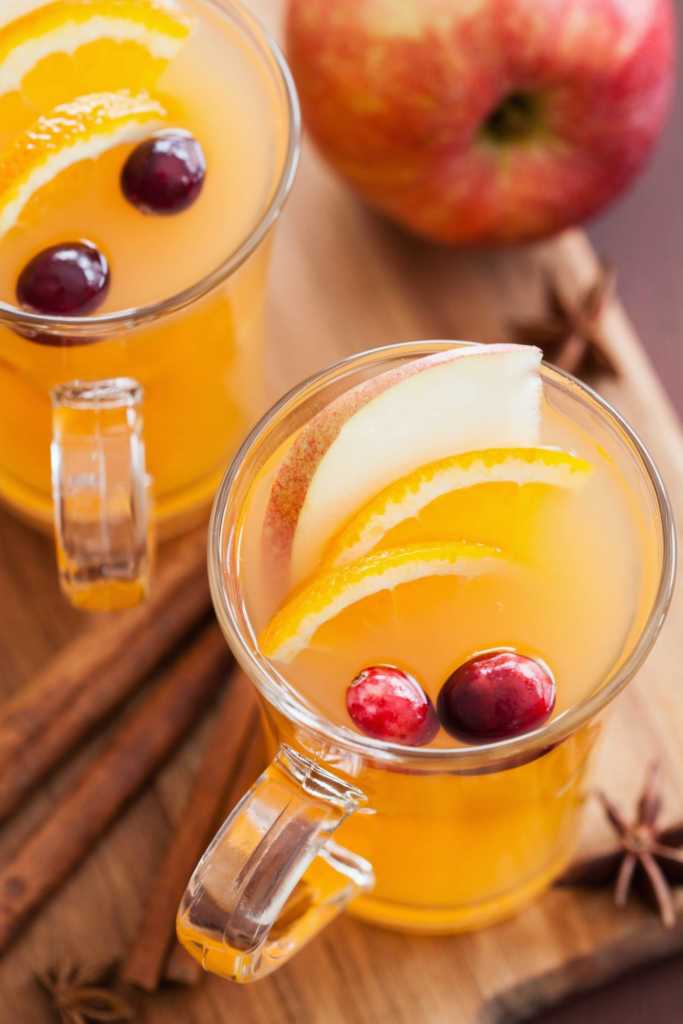 Apple juice and honey go into the slow cooker along with slices of fresh apples and oranges. I like to choose a variety of apples for my cider so that no one flavor dominates. I've got Granny Smith, Galas, and Honeycrisp apples because I love the different flavors and colors, like fall leaves. The citrusy orange keeps the cider vibrant in flavor while the addition of warm spices gives the cider a nice depth. For a pop of color, the ruby red cranberries bobbing at the top keep everything in that fall theme.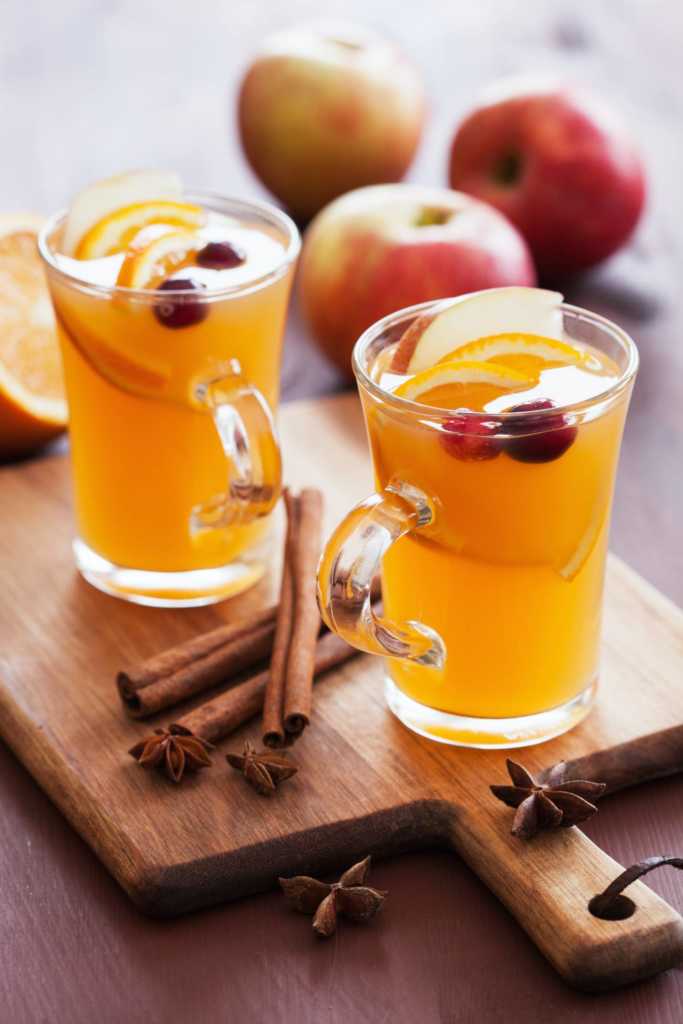 Time to serve this up! I take my fresh apple and orange slices and plunk them into a clear mug – I want all the goodness and color to be seen! I drop in a cinnamon stick and carefully ladle my warm apple-orange spiced cider. In an ideal situation, I'd curl up with my book and blanket and sip away, and I've definitely shared with my book club when it's my turn to host. What usually happens is I pack this up into a thermos and head out to all of the kids' cold-damp-and-windy fall outdoor activities (obviously minus the rum). Luckily, I've got just what I need to taste fall and stay warm, a cup of this aromatic, spiced, fruity, warm cup of hot apple-orange spiced cider.
Hot Apple-Orange Spiced Cider
Serves 8
10m prep time
3h inactive
Ingredients
8 cups apple juice
½ cup honey
3 cinnamon sticks
1 vanilla bean
1 teaspoon cloves
2 oranges, thinly sliced
3 apples, thinly sliced
1 cup cranberries
1 star anise
Optional: 1 cup spiced rum
Optional: cinnamon sticks, for garnish
Preparation
In a slow-cooker, pour the apple juice then add the honey, cinnamon sticks, vanilla bean, cloves, sliced apples, oranges, and cranberries.
Cook on LOW for 3 hours. Optional: in the last 30 minutes, add the optional 1 cup of spiced rum, stirring to incorporate. Remove the star anise, orange slices, and vanilla bean.
To serve, use a ladle to pour the spiced cider into a mug. Garnish with a cinnamon stick, and fresh slices of apple and orange.
Recipe adapted from Dinner at the Zoo.
SKM: below-content placeholder
Whizzco for 12T