There are no secrets when it comes to poke cake, a box-cake-derived sheet cake that's infused with the taste and color of Jell-O and covered with an easy whipped topping. The warm Jell-O mix settles into the holes' crevasses, adding moisture and a surprising flavor pairing. There are no limitations, your imagination can run wild, or you can let the flavors of the season dictate what you want to make! We have no reservations about poke cakes and have made quite a few, but for us at 12T, we've never really considered the whole history of poke cakes. Just how did the poke cake become popular?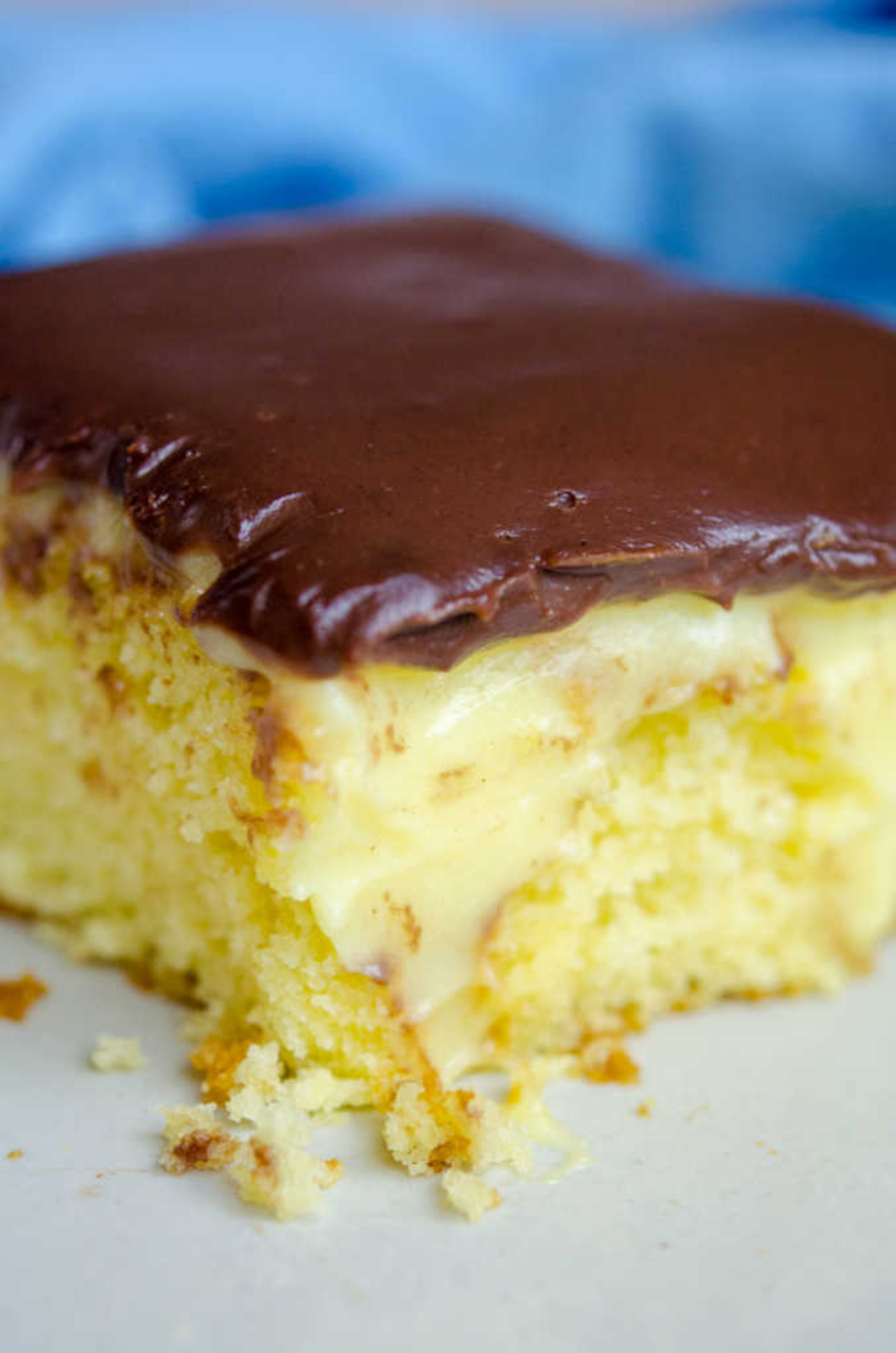 Like Baker's shredded coconut or Dole's canned pineapple, Jell-O was like countless manufacturers of the time and tried to fit and create demand for a product. Having Jell-O as is was okay, however, the company wanted more. As with all companies, expanding sales was always a must.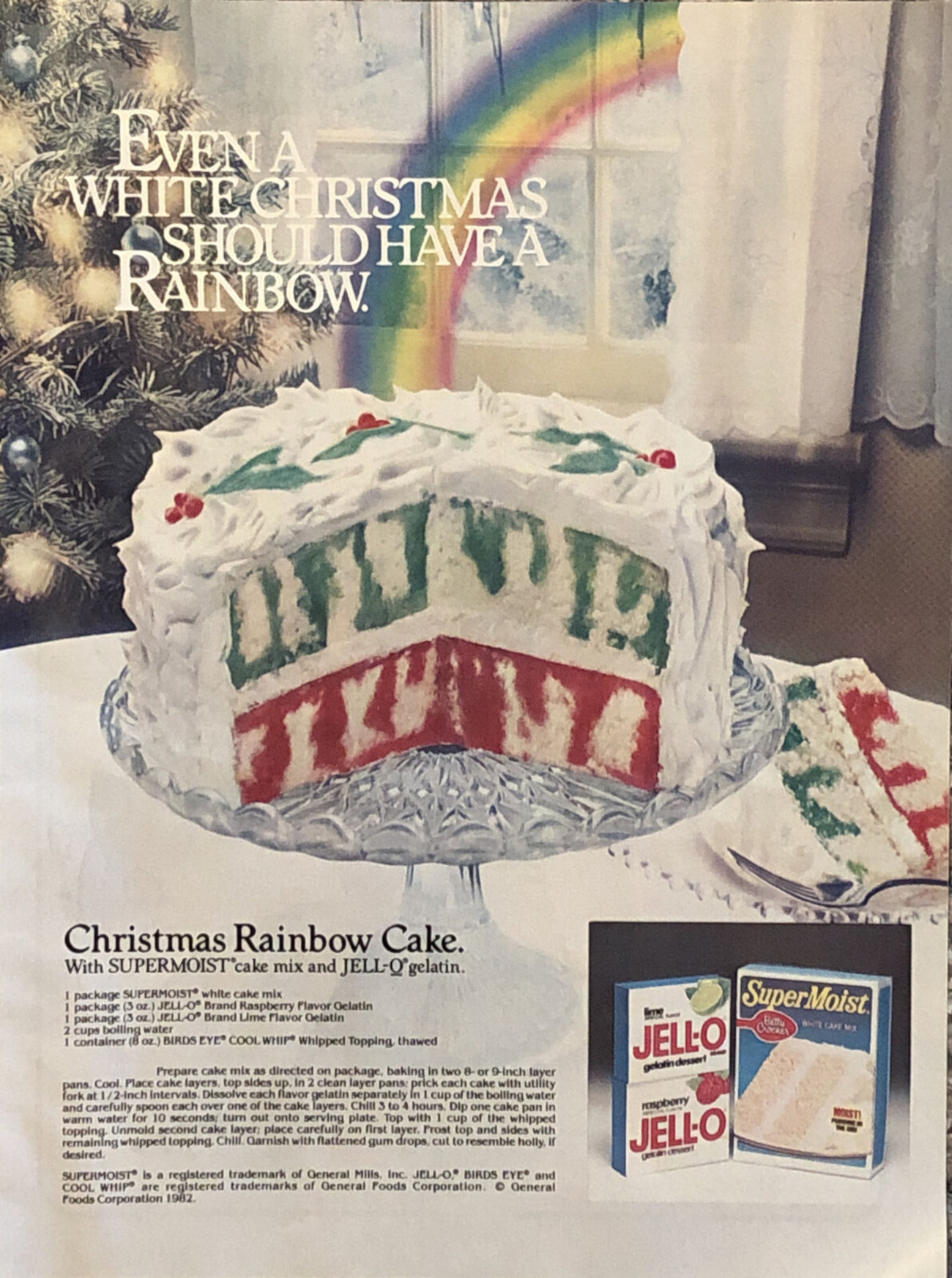 In the 1940s, Jell-O fit sweet and savory voids with things like fruit or chicken Jell-O salads, but it never gave Jell-O the chance to get into creamy, sugary baked treats. The Watergate Cake of the early 1970s was one of the first recipes where a Jell-O product, pistachio pudding, was put straight into a cake batter. After a taste of success, Jell-O went again for another campaign, creating the poke cake.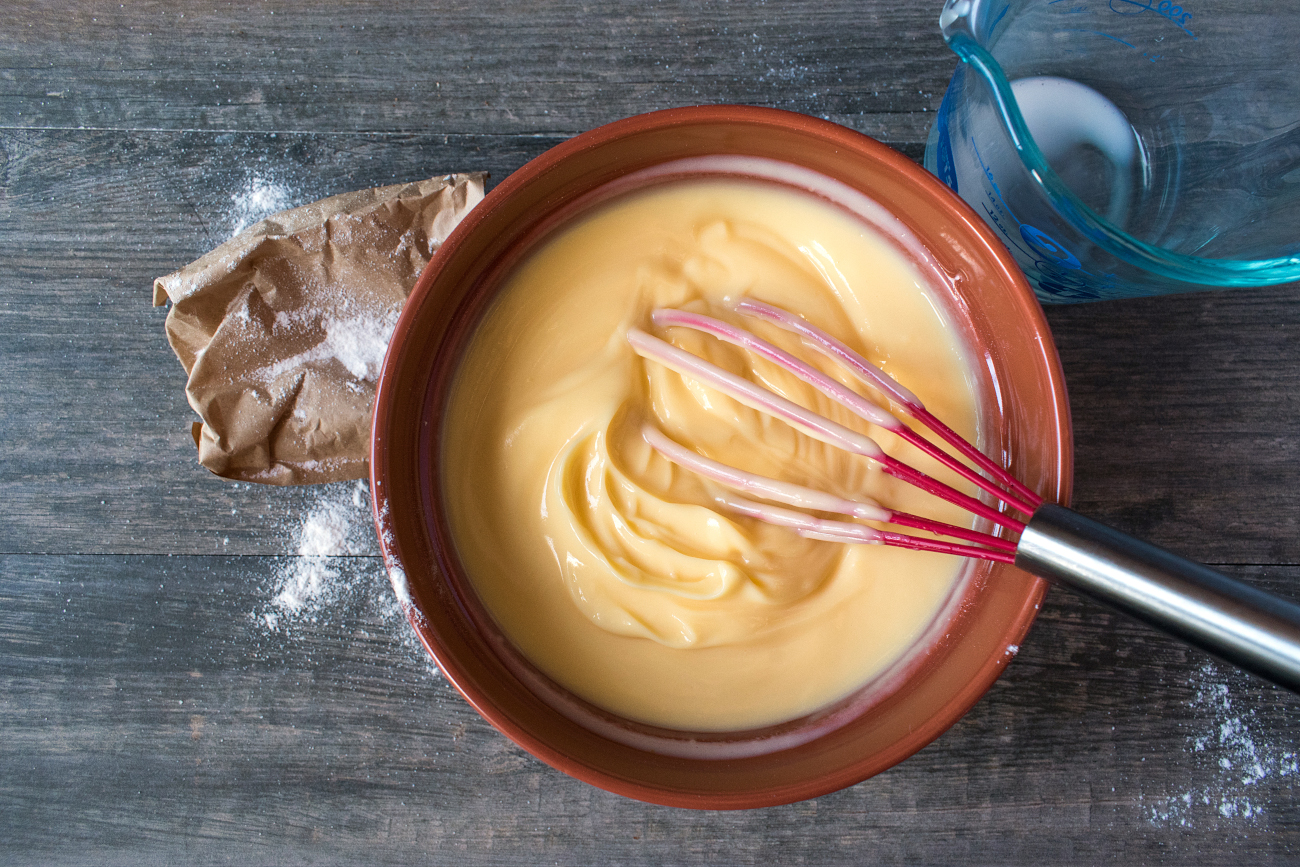 The technique for making poke cake was, and still is, minimal. Make a boxed cake mix. Poke holes into the baked cake. Pour warm Jell-O over the cake. Chill. Top with cream. Poke cake promised the homemaker guaranteed smiles for a family or a crowd. The no-fuss approach created a bright and colorful result and (better yet), the whole cake could be topped off with Cool Whip (which was also made by the same company).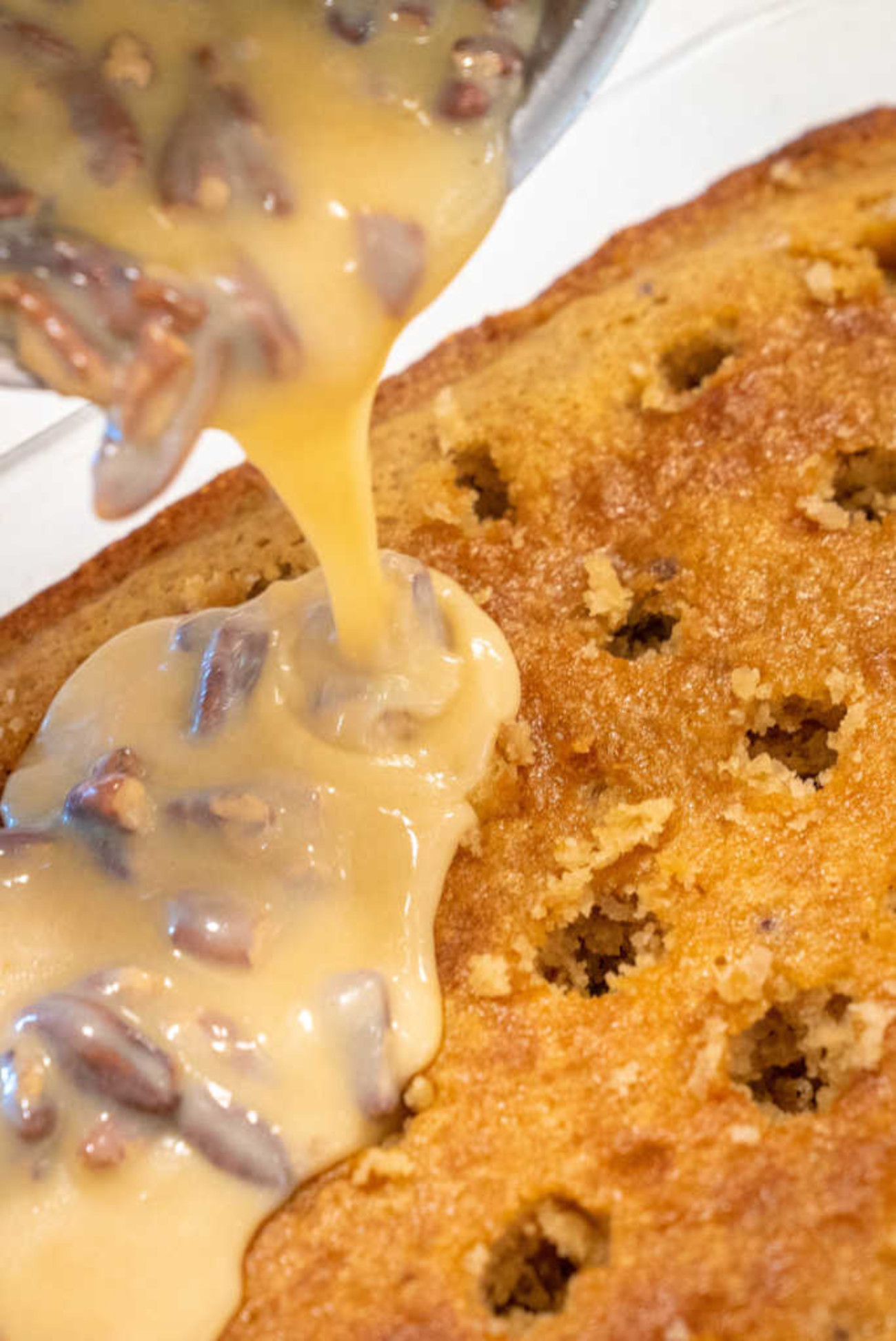 Initially, poke cakes were created using fruity Jell-O. To see the colorful Jell-O fruit soak, bakers had to use vanilla, yellow, or white cake mixes. Yet once pudding was also advertised for poke cakes, the realm of opportunities increased. The world of poke cakes expanded as spice, nut, and chocolate cake flavors could pair with the matching creamy flavors of butterscotch, chocolate, and vanilla puddings.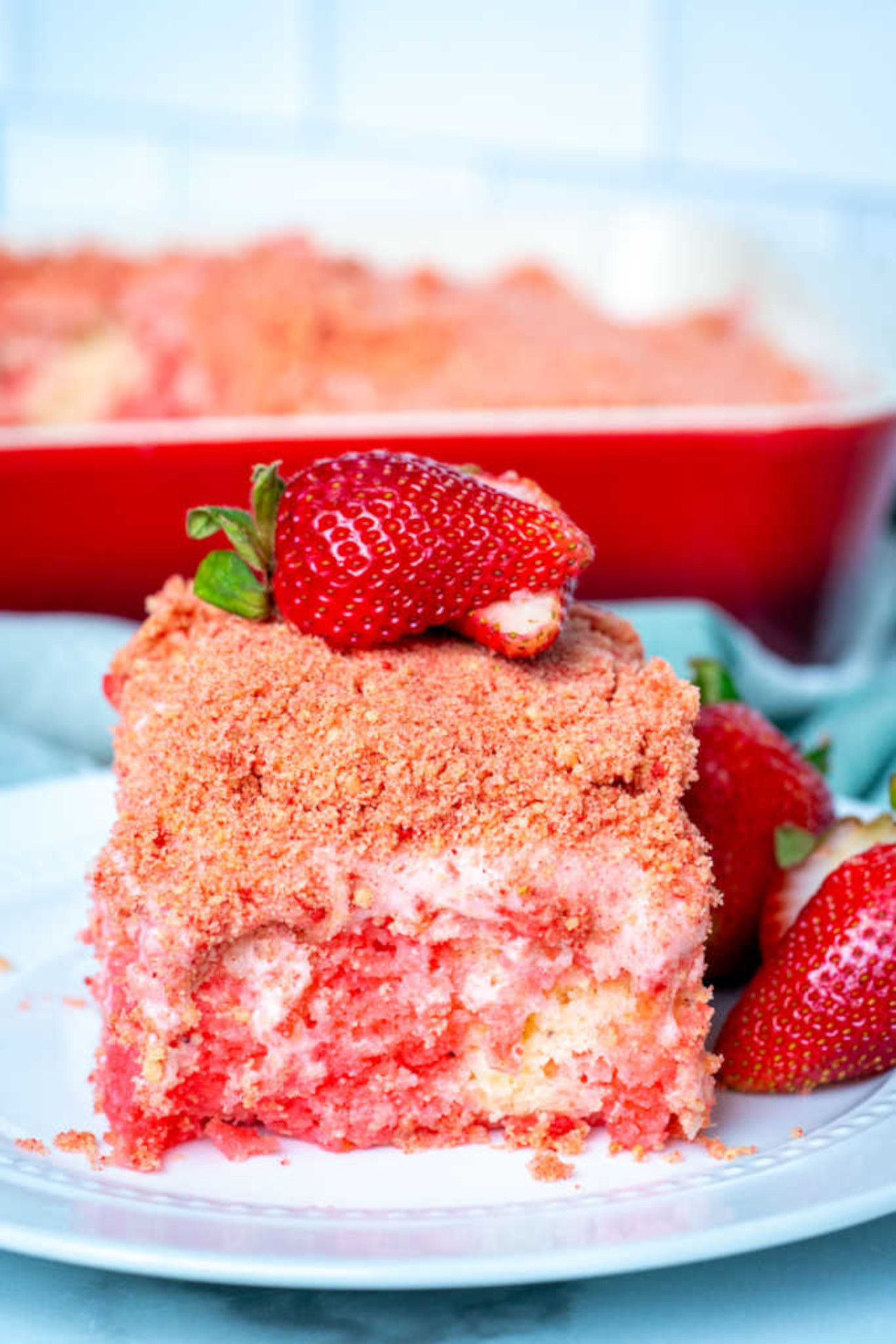 Nowadays the Jell-O brand isn't the only thing being soaked into cakes. Sometimes you see refreshed recipes of tres leches cake or toffee pudding. Around the internet, you see poke cakes where the holes are so big that the ratio of filling to cake is 1:1 (which is never a bad thing).
If you're getting a hankering for poke cakes, check out our review of our top three poke cakes here, or you can browse our poke cake recipes here.
SKM: below-content placeholder
Whizzco for 12T