Instead of going to all of the different stores in search of the right dress, this bride elected to make it herself. That's definitely one way to make sure that you get the exact dress that you want!
Esther Andrews loves TikTok and she's also a bridal knitwear designer. Once it came time to create the perfect dress, she knew that she had to share the journey with the rest of the world.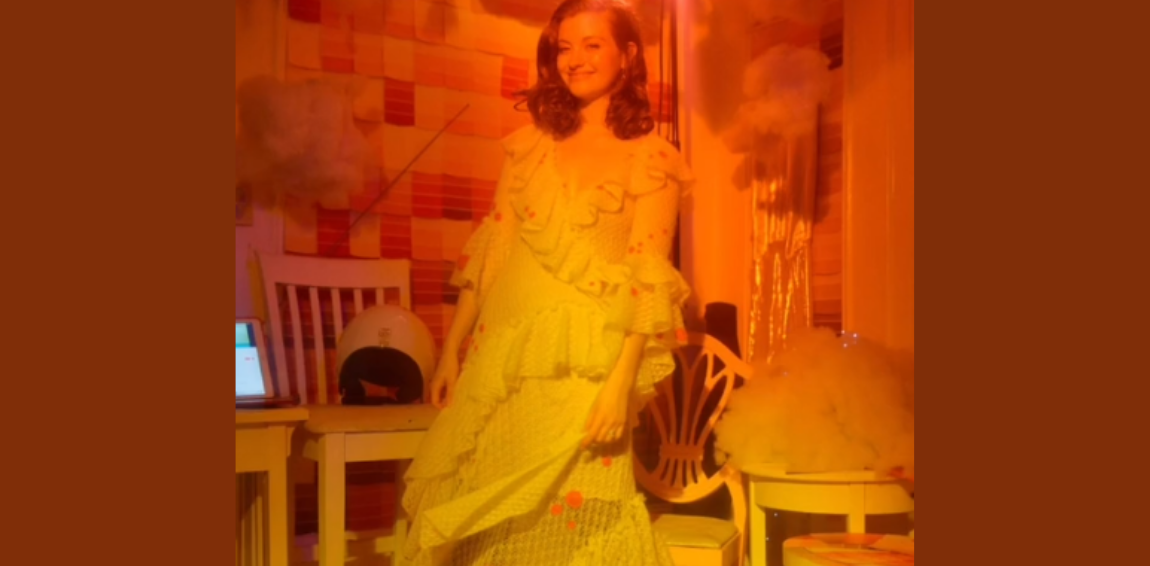 In fact, she even came up with an amazing hack that most of us never would have considered. She put this dress together during her daily commute!
As anyone who lives and works in a major city like New York can tell, these commutes often provide us with a lot of free time to handle various projects. Some will read books, others will listen to podcasts, and this woman made her own wedding dress. The entire process took her nine months, which is not a big surprise to anyone who knows the first thing about knitting.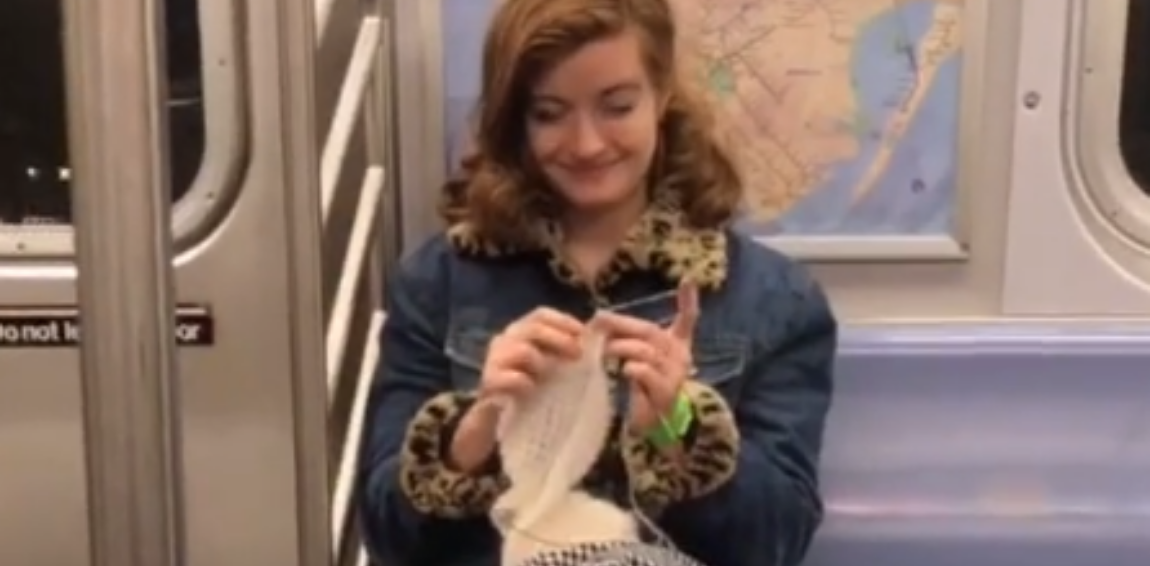 It took a whopping four miles of mohair lace yarn to complete the dress. She also added a V neckline, long sleeves, a tiered skirt, and layers of ruffles. The level of attention to detail here is tremendous.
She also added small, red tomatoes to the dress and was more than happy to provide further background on this decision. As it turns out, this is all a part of her wedding's theme. "The inspiration was a space pirate meets a tomato patch — because it was just silly and fun," she explained in the video.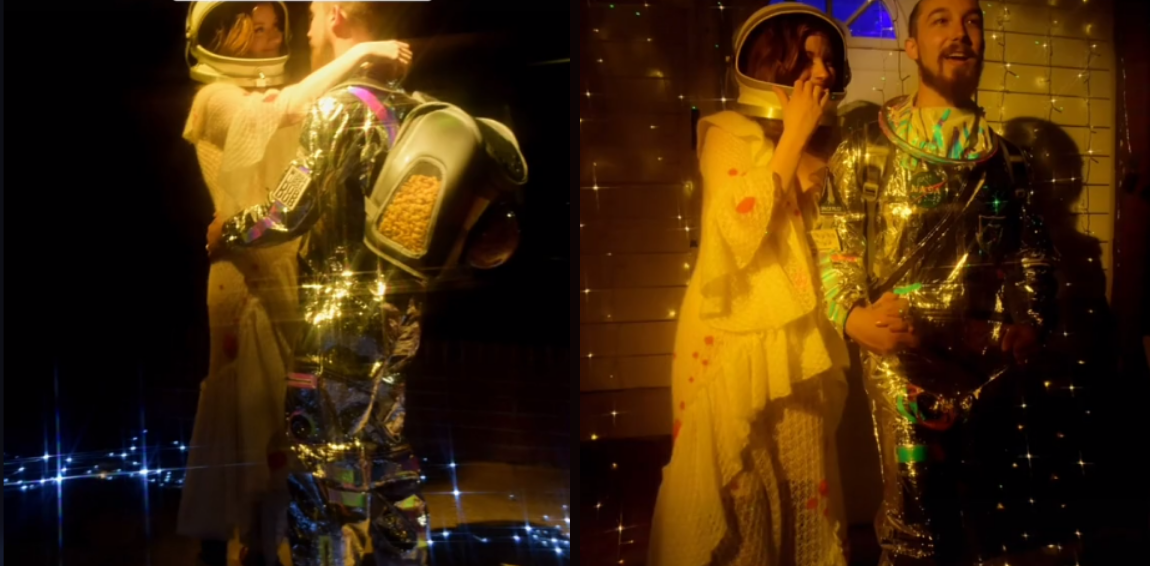 As you may have expected, Esther found herself getting very nervous about how the dress would turn out.
"When it came time to sew together I was scared because I could only trust that it would fit — no time to go back," she said. "Thankfully it was ok so I could add the little tomatoes!"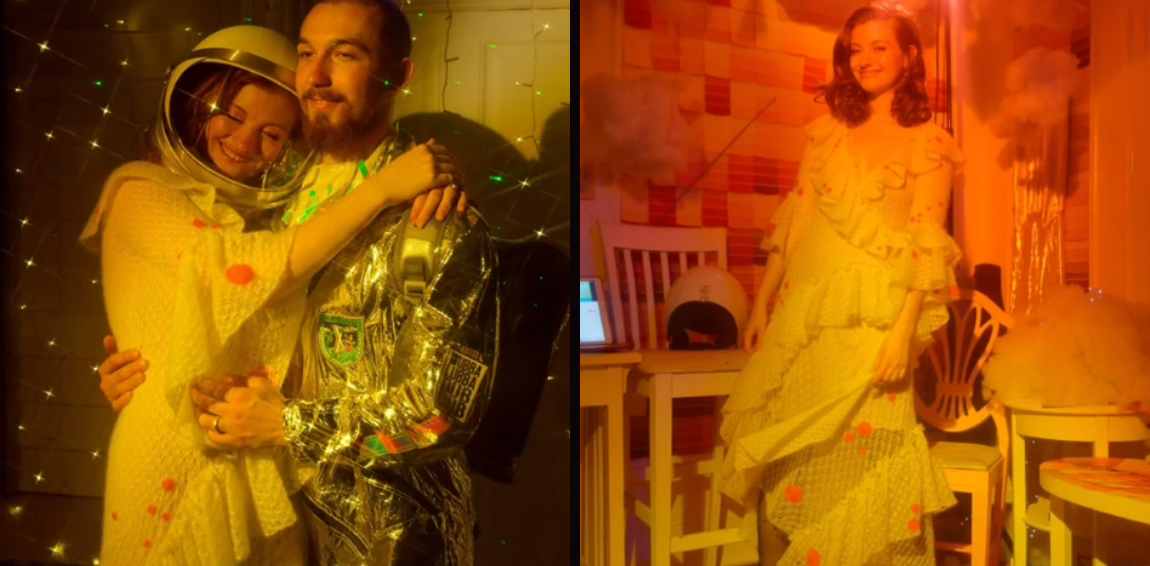 "I will always cherish this dress and the time that went into making it," she said and we can certainly understand why!
Esther also hand-beaded her wedding tights to look like a starry night sky. It didn't take her months to bead them like her wedding dress took, but she did dedicate a few weekends to them. The detail of beaded tights is a wonderful touch to her whole outfit!
She hopes to pass them along to her children someday.
SKM: below-content placeholder
Whizzco for 12T