Most of us have probably spent the last few months daydreaming about being able to set foot in a salon or barbershop once again. Because of the COVID-19 pandemic, we've all had to stay home and avoid close contact with others. Now that states are beginning to reopen that means that salons and barbershops will soon be opening up their doors again. This is good news for all those who've had to watch in horror as their bangs or roots have grown out or those who've botched things up by attempting to be their own stylists.
However, the salon world post lockdown will be much different from that which we remember. Social distancing and other precaution measures will still apply, so what exactly can we expect to greet us when we return to getting our hair done? And how safe is it really?
The post lockdown world is definitely a strange one. Businesses have been installing plexiglass partitions, implementing social distancing protocols, and stopped accepting cash payments.
While these are helpful for some businesses, hairstylists can't exactly adhere to the six feet apart rule when trying to do someone's hair. As Robyn Gershon, MHS, DrPH, a clinical professor of epidemiology at New York University's School of Global Public Health explained to Good Housekeeping, the salon environment does come with an elevated risk because of the close proximity that it requires. Plus, it's prolonged exposure as well since your hair takes a while to do.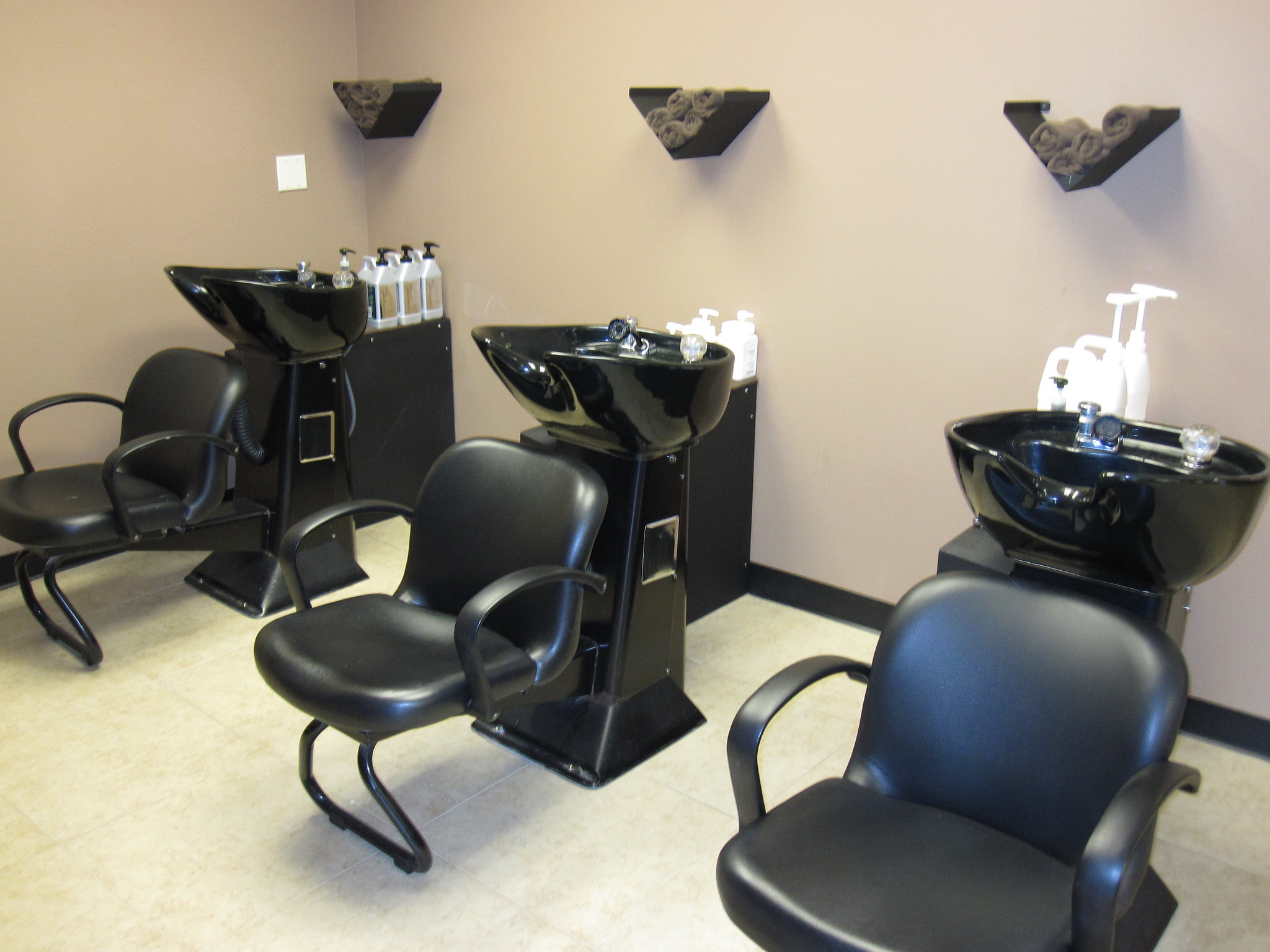 There is some misinformation regarding the risks, like hairdryers spreading germs. As Prevention was informed by A. Ben-Aderet, M.D., infectious disease specialist and associate medical director of Hospital Epidemiology at Cedars-Sinai in Los Angeles, for hairdryers to spread the virus you'd need someone to cough into them first. But by eliminating blow-drying services you do lower risk because it keeps the appointment times shorter so you're not sitting in the salon as long getting exposed.
The Centers for Disease Control and Prevention (CDC) has already pointed out that it's entirely possible to contract the germs that cause COVID-19 by touching surfaces. Studies from the CDC have shown that the virus can live on glass surfaces for up to 96 hours and up to three days on plastic and stainless steel surfaces. This means that stylists would have to be very diligent about constantly wiping down their tools and work stations in between clients.
Another big change that has to happen is that both employees and customers alike should not be going into the salon if they are sick or have recently been in contact with anyone diagnosed with coronavirus. Just last month there were two stylists in Missouri who wore masks to work while presenting symptoms which meant that 140 people were potentially exposed.
Given the risks implicated with some of the businesses that can't maintain proper social distancing measures, such as hair salons and barbershops, liability waivers may be brought in and become part of the process.
The CDC has already released COVID-19 reopening guidelines for nail salons and other businesses, but there has been no specific instructions for hair salons. However, the local health departments across different states have all set out their own rules and guides for hair salons which means that getting your hair done will now vary state to state depending on where you reside.
One senior stylist at Twig Salon in Boulder, Cassandra Voss, shared there will be some common overlap for stylists and clients such as masks, health check questions, complete disinfection of all workspaces and surfaces between clients, and temperature checks.
She also noted that because of the limited number of people allowed into businesses, all clients will be asked to attend their appointments alone.
The Professional Beauty Association has issued their own suggested guidelines, some of which include encouraging customers to wash their hair prior to appointments in order to free up space at the shampoo bowls, salons to waive cancelation fees in order to encourage people to stay home if they're unwell, and no-touch payment methods.
So, have you been to a hair salon post quarantine yet? Will you be going? Tell us your thoughts!
SKM: below-content placeholder
Whizzco for 12T