A speedy weeknight meal!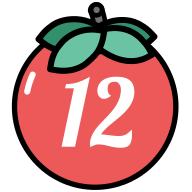 Victoria Brittain
Sizzling on a griddle pan with clouds of aromatic steam ribboning through the air, fajitas are half delicious meaty dinner and half showtime spectacle. Fajitas seem like an out-of-reach dish, but not anymore with this speedy weeknight version. Here, these Ground Beef Fajitas capture all the flavors without fancy equipment.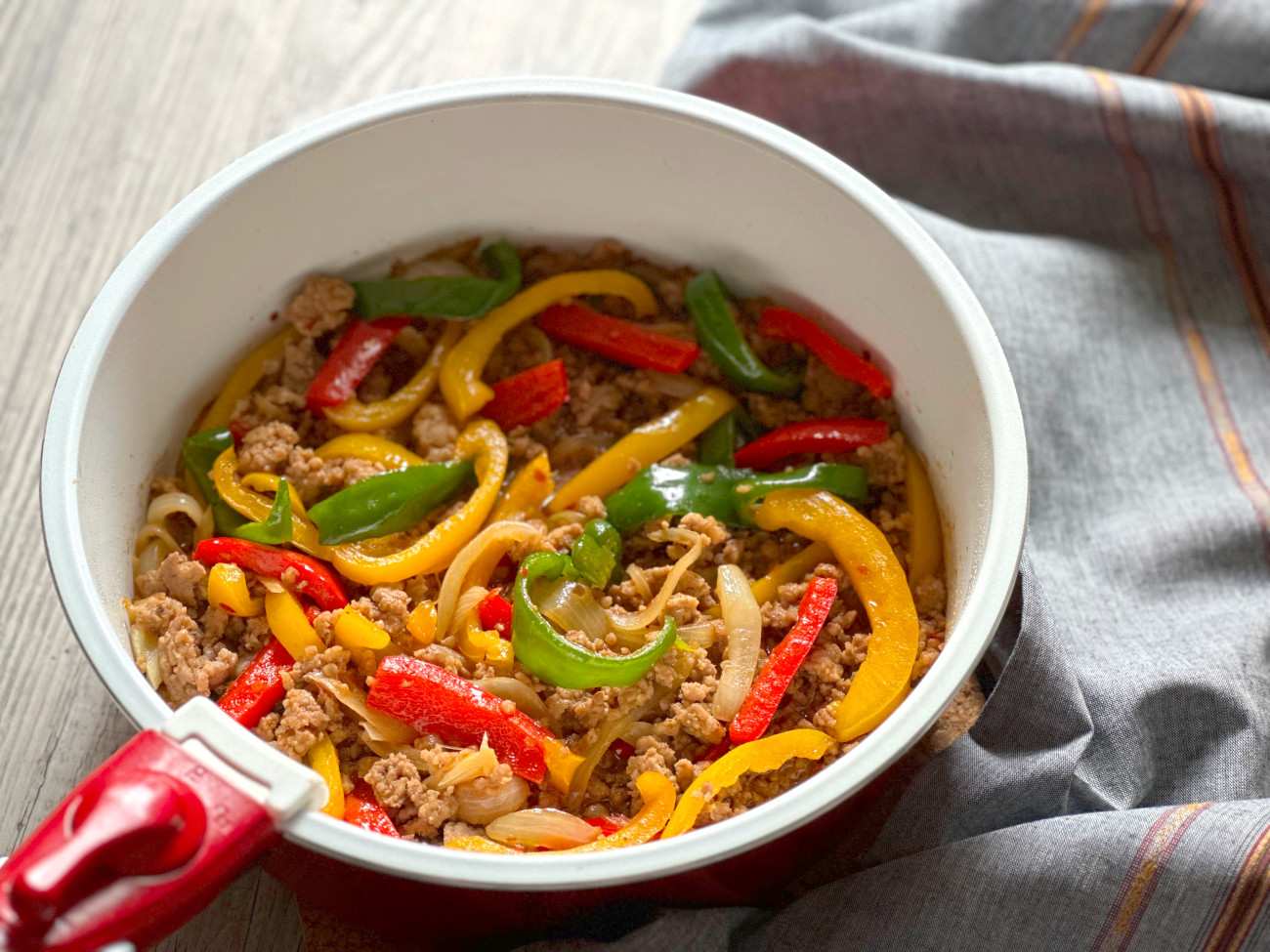 Fajitas became explosively popular during the 1930s during the still thriving era of the cattle industry. In Northern Mexican and South Western areas of Texas, vaqueros, or cattle drivers, were given this odd cut of meat (along with organ meat and hides as payment). These men were inventive and made dishes out of supposed scrap cow parts. Using the "faja" (which means belt of sash we know it as skirt steak today) of the cow, they grilled this cut on open flames with onions and peppers. Since then, fajitas have gotten fancy, using many different types of proteins and vegetables, but the sheer simplicity of the original version can be created at home with easy and feasible shortcuts.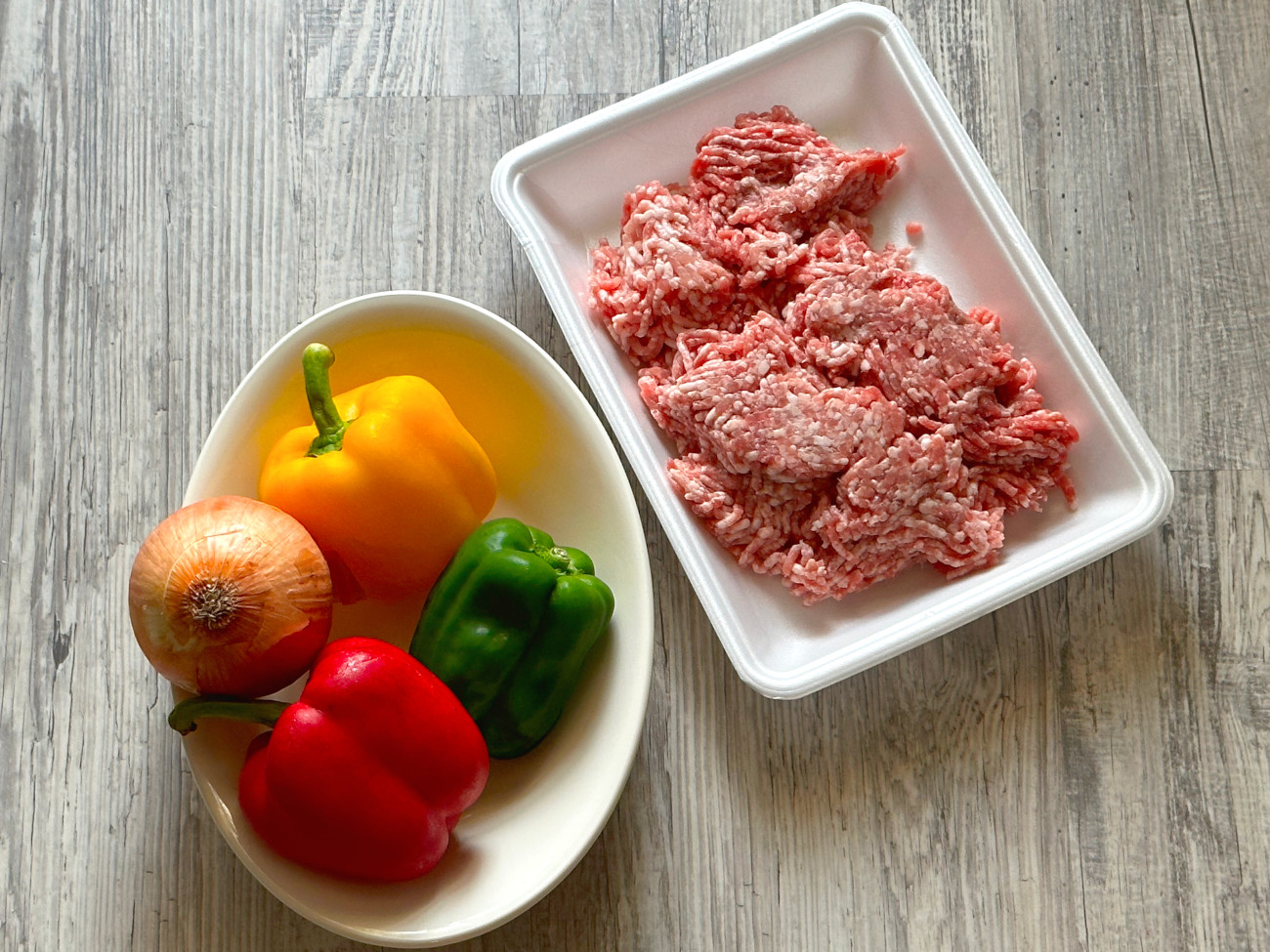 Back then, skirt steak was a cheap cut of meat, unfortunately, that is not the case today. For the sake of speed and budget ground beef is the star protein. And while it's far from traditional, cooking ground beef cuts back on marinating, making the recipe an approachable weeknight dinner.
Here the ingredient list is short and sweet, perfect for a busy weeknight.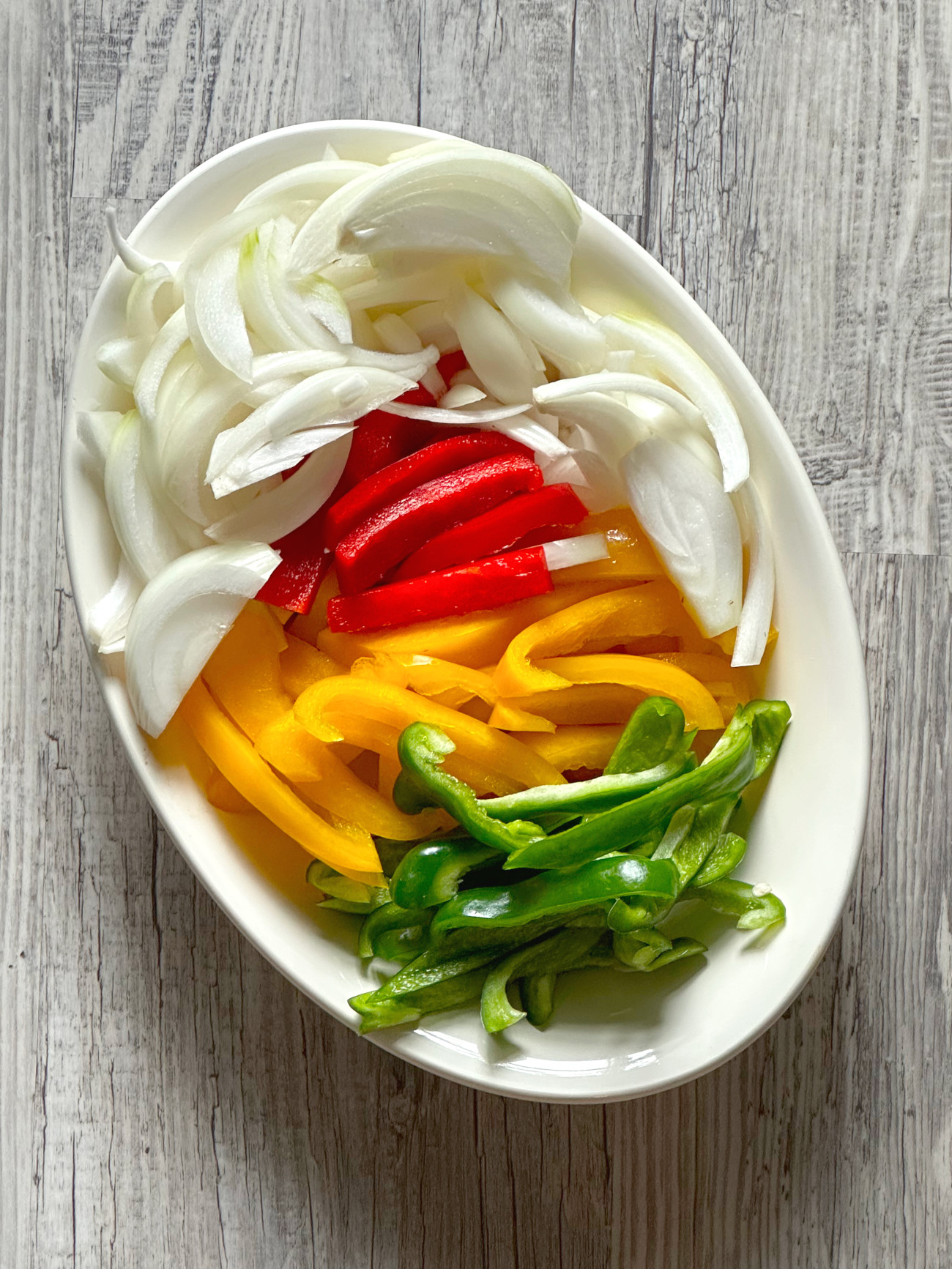 Slicing the onions and peppers in uniform shapes is crucial to this recipe, you'll want the vegetables to cook but not dissolve into the background.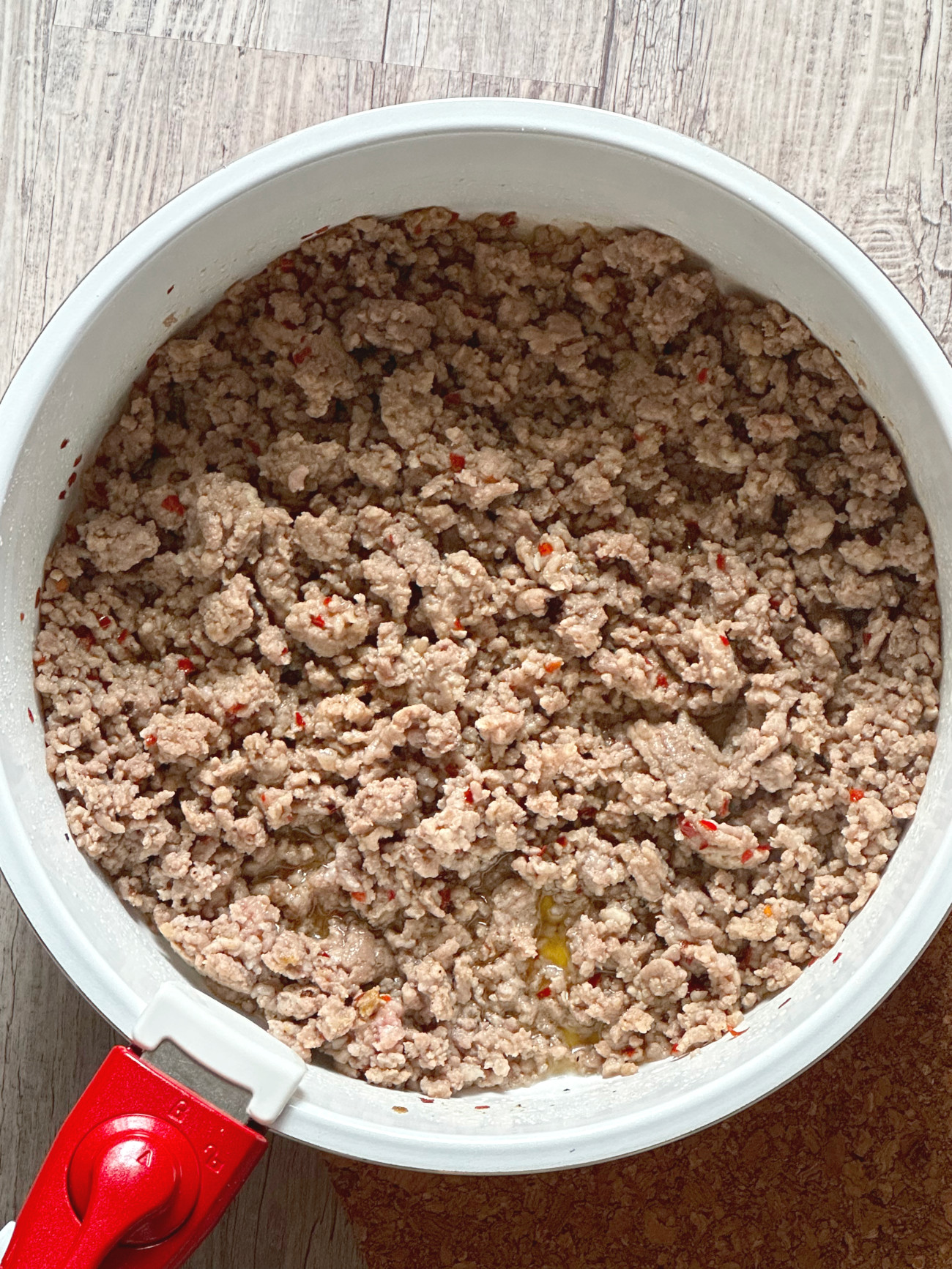 Start by cooking the beef in the tiniest bit of olive oil. You don't want to add too much oil, as the ground beef's fat will render out of the meat in the cooking process. Break down the beef, and once it starts to get brown, add salt, pepper, and the fajita seasoning.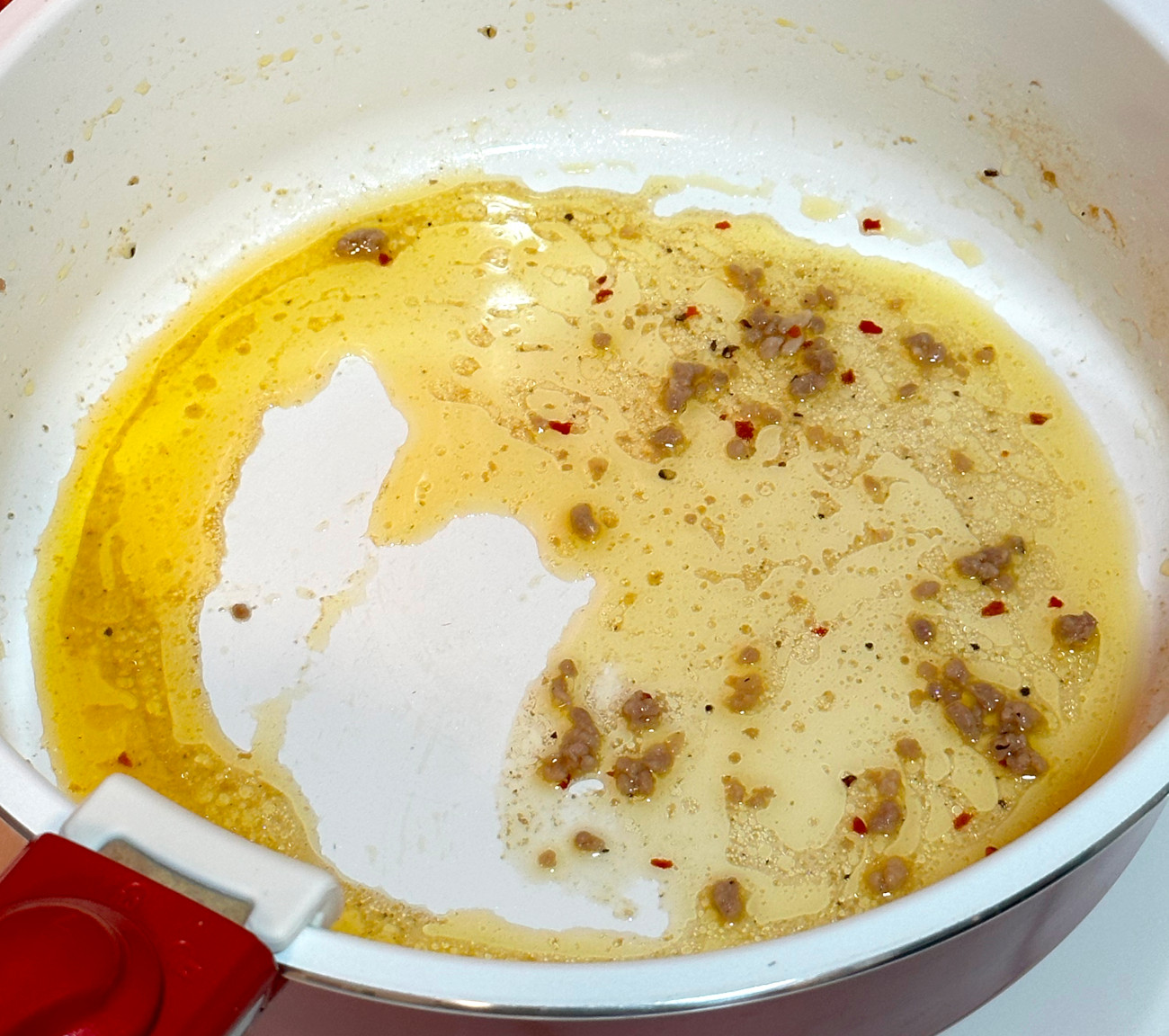 Spoon the meat out of the pan, leaving the rendered drippings for cooking the vegetables in. If it looks like there's too much fat, you can remove it, just keep around two-ish tablespoons in the pan.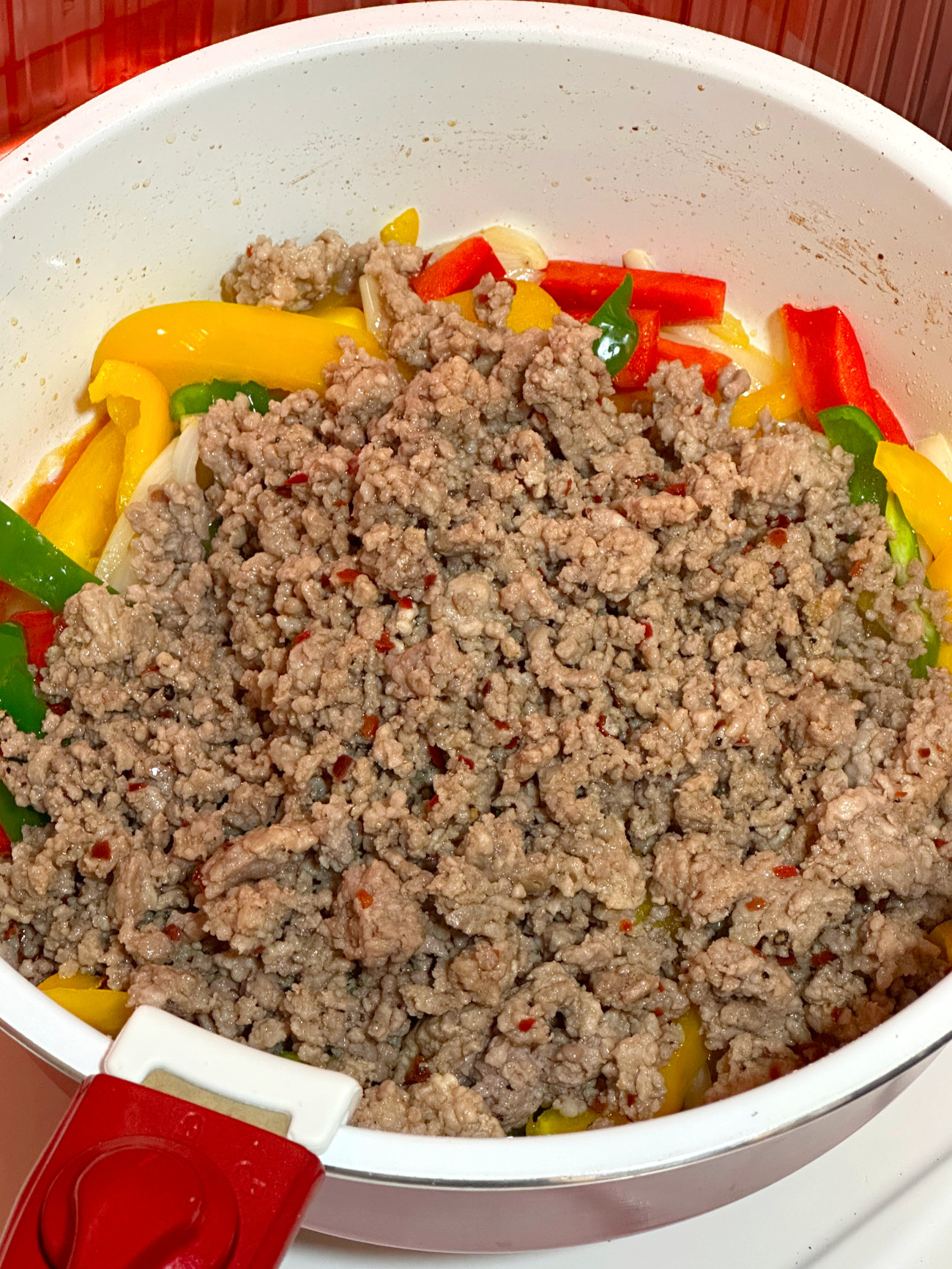 Once the vegetables start to get some color, add the ground beef back in and add ground oregano (if you can get Mexican oregano, all the better, but not necessary) and a secret ingredient— soy sauce. Yes, soy sauce. Soy sauce amplifies the meaty and beefy flavors of the meat and carries the rich beefiness over to the vegetables. This ingredient doesn't stand out, but rather mingles and binds the other components together for a more rounded flavor.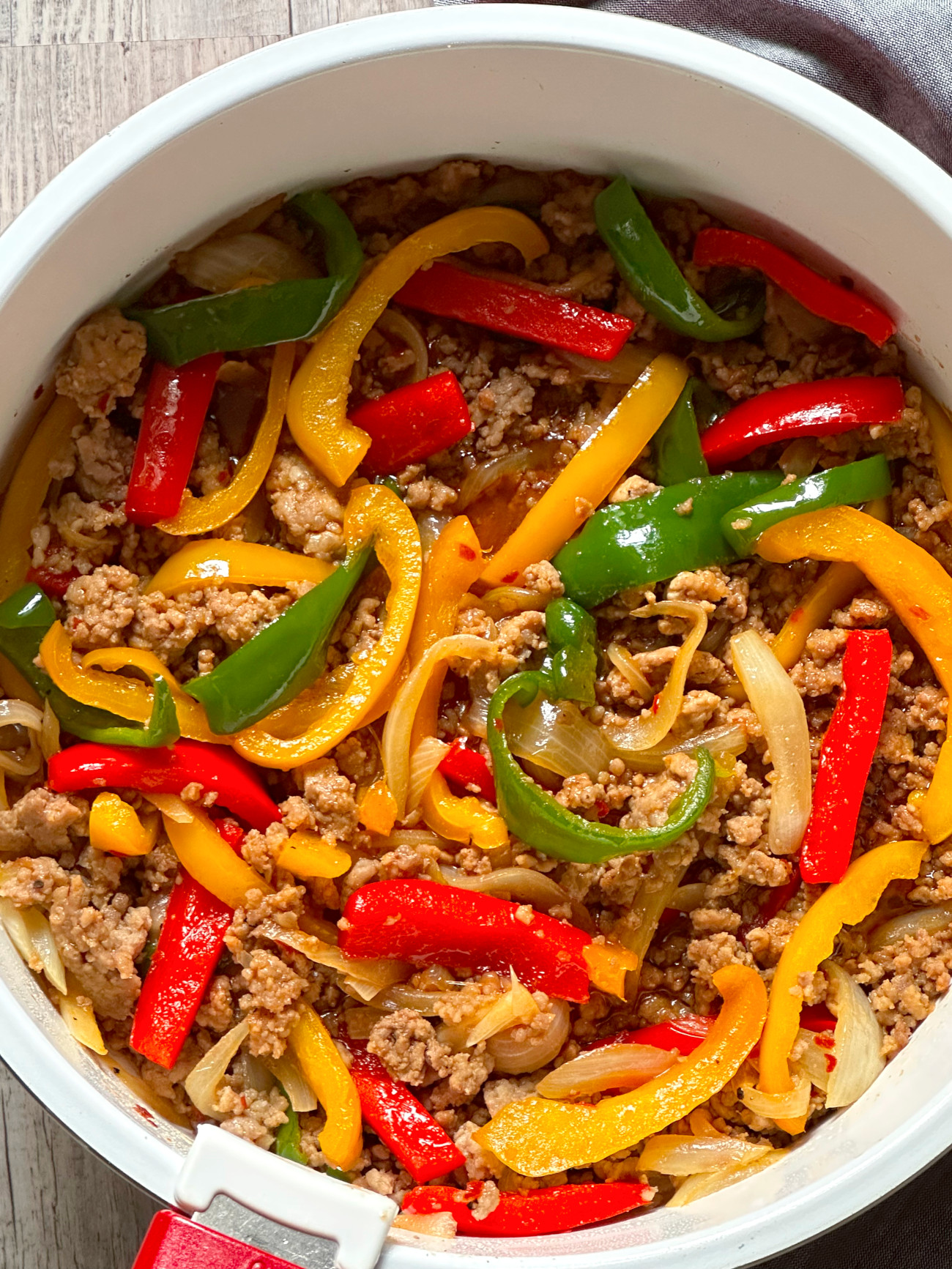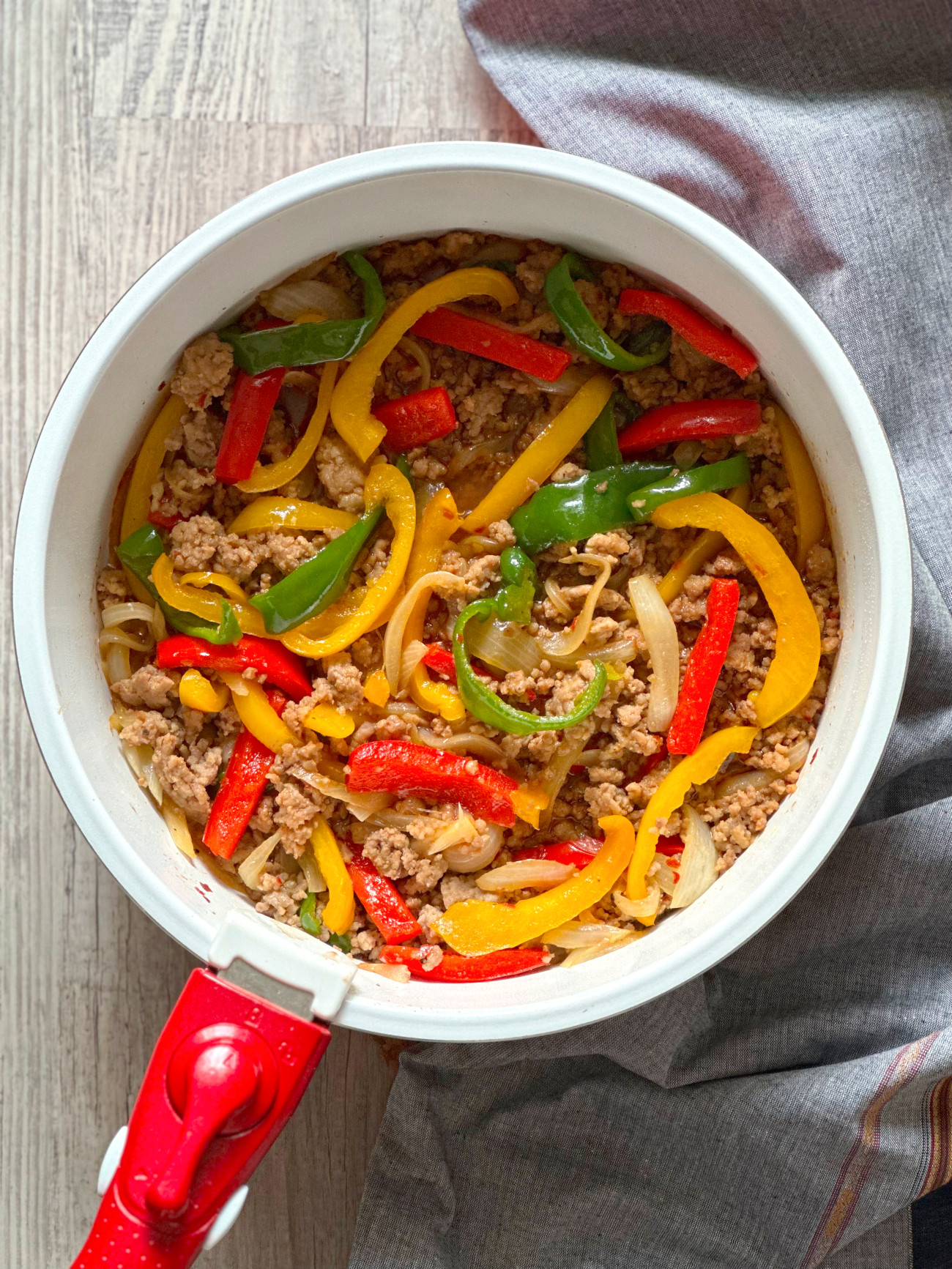 And that's it! You're ready to serve! Ground Beef Fajitas are an easy one-pot meal that wakes up your senses with fresh sauteed vegetables and deeply flavorful ground beef.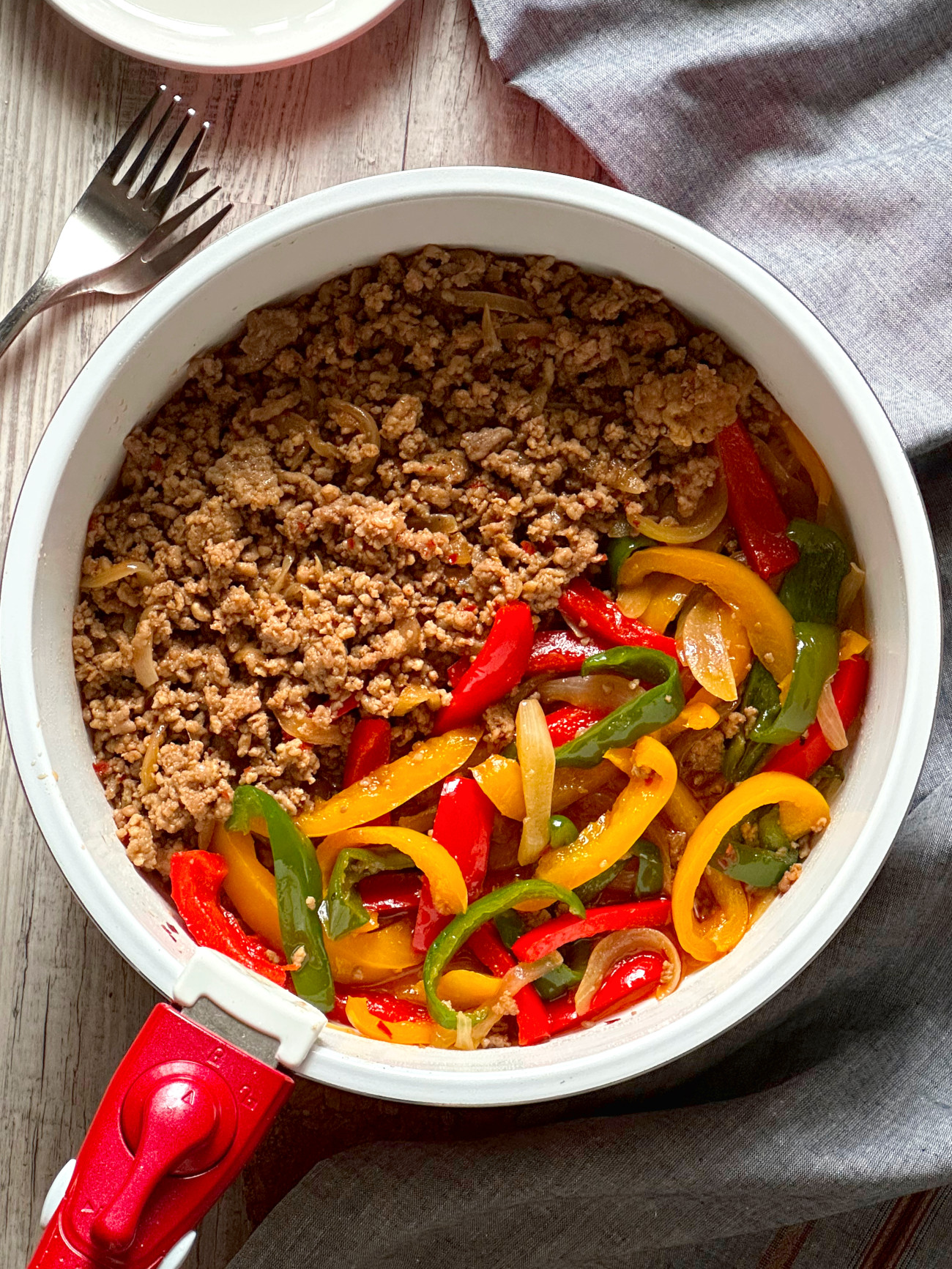 Just be prepared to make the recipe again, because you'll be getting requests!
Ground Beef Fajitas
Serves 4 to 6
15m prep time
15m cook time
Ingredients
1 tablespoon olive oil
1 lb ground lean beef
2 tablespoons fajita seasoning
1 medium yellow onion, cut into thin strips
1 yellow bell pepper, cut into thin strips
1 red bell pepper, cut into thin strips
1 green bell pepper, cut into thin strips
2 teaspoons soy sauce
1 teaspoon dried oregano
Kosher salt and fresh ground pepper to taste
Preparation
In a large skillet, cook ground beef with olive oil until completely browned, about 7 to 8 minutes on medium heat.
Add in fajita seasoning, stir, and then transfer the seasoned ground beef to a plate.
In the same skillet sauté the onions and bell peppers on medium-high heat, getting a good browning.
Add in soy sauce and oregano tossing to combine.
Combine the beef and vegetables together and then season with salt and pepper.
Recipe adapted from Maple and Mango.
SKM: below-content placeholder
Whizzco for 12T