It's a common cliché that grandmothers are always trying to feed people, but it's a trope that happens to also be accurate a lot of the time. In the case of Maria, who lives in Faenza, Italy, this is especially true. Not only has she been cooking for her loved ones for more than 70 years, she has also been supplying her famous spinach lasagna -made from scratch- in her daughter's small grocery-deli shop for years as well.
She starts the recipe off by making the dough for the noodles. It's a mixture of spinach leaves, eggs, and 00 flour (known as pizza flour in the U.S.). Once the dough is made up she uses a giant rolling pin to roll it out. This is not a job for the lazy!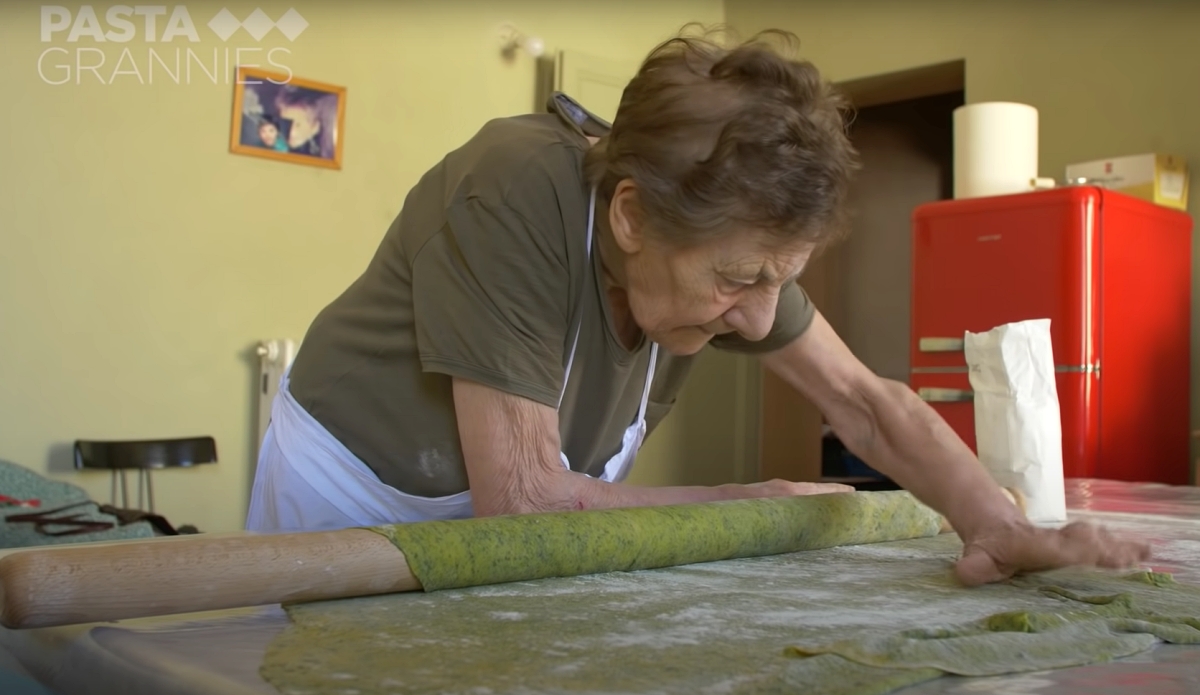 The sauce is made from ground pork and chopped pancetta fried together in plenty of olive oil. The mixture is flavored with sage and garlic, which are wrapped in muslin and placed in with the meat just to give it a waft of spice.
Maria doesn't like for these flavors to overtake the sauce and we know what she means. Sage and garlic are both so powerful that even if you enjoy their flavors they can easily dominate a dish if you're not careful. Then beef stock is added to the ragù as well as a big can of tomato paste. This is left to simmer for an hour.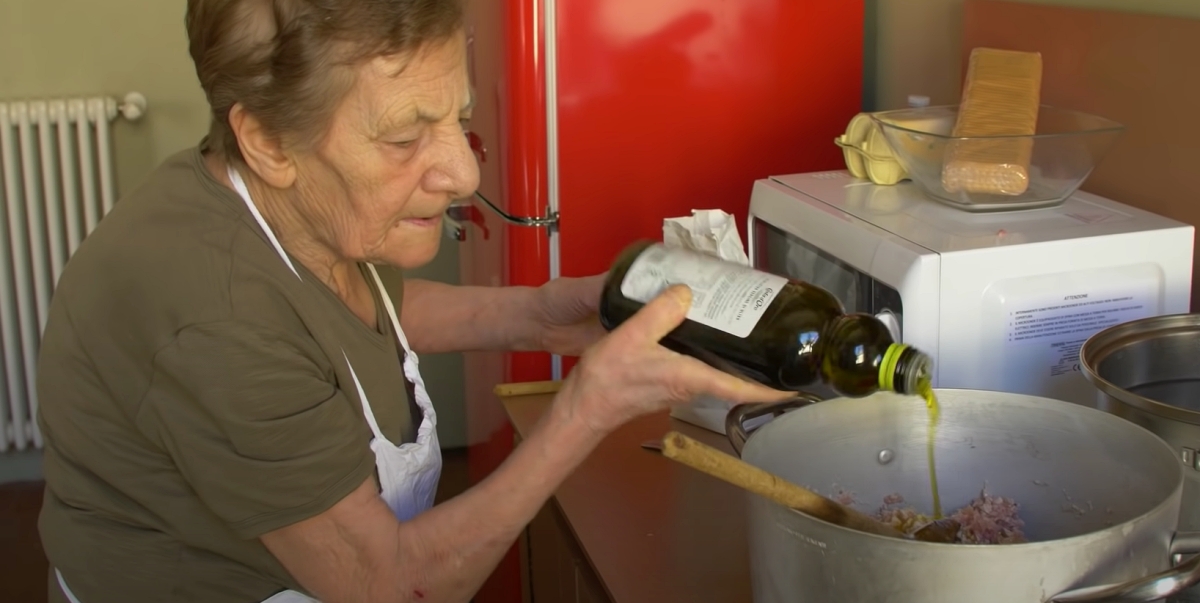 Then the next step is to make the béchamel sauce. Lasagna around the world can vary on what is placed in each layer, but for many Italians a creamy béchamel sauce is an absolute must for lasagna. This sauce is made from whole milk thickened with a roux and seasoned well with nutmeg. The milk is slowly added to the roux to form a rich sauce.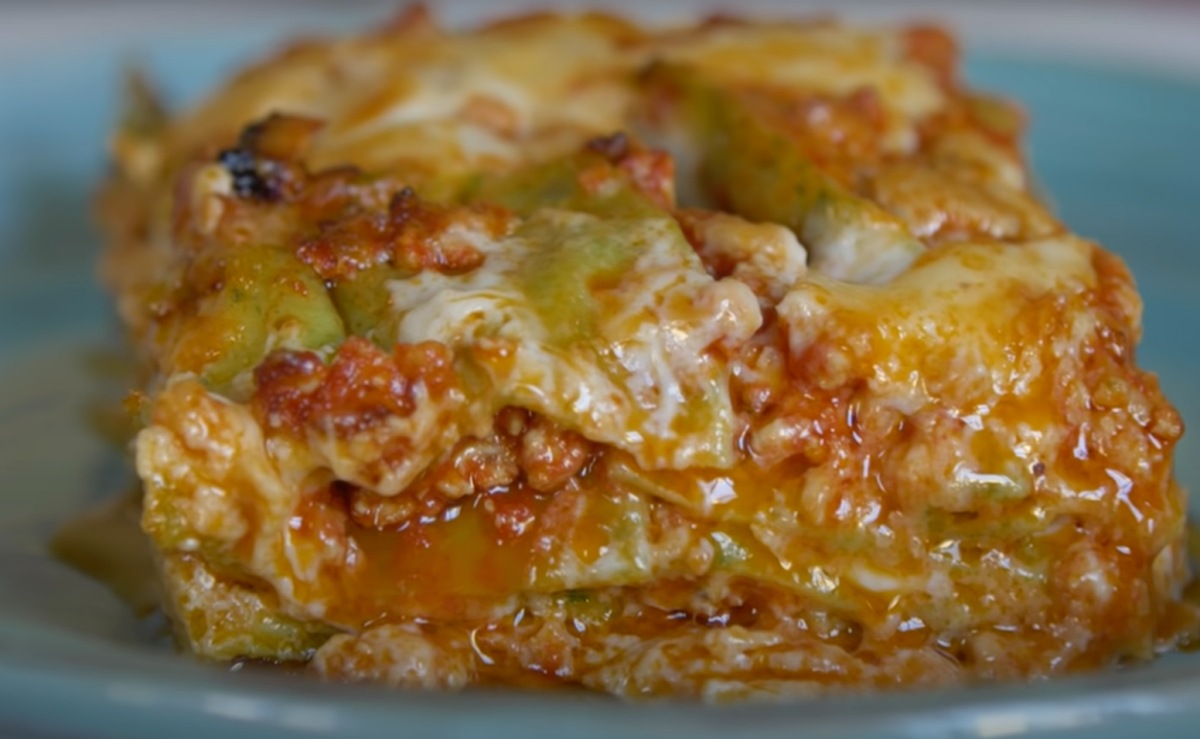 Next the dough is cut into squares the size of the baking dish to be used and then boiled for 2 minutes in salted water. Then Maria spreads a layer of ragù in the baking dish, then pasta, then repeats the process. Those layers are covered by the béchamel sauce and then plenty of grated Parmesan cheese. Then all of those steps are repeated until the pan is full and 7 layers of pasta have been added to the dish. The final step before baking is to add some dots of butter on top of the whole thing.
See exactly how Maria makes this wonderful dish in the video below.
SKM: below-content placeholder
Whizzco for 12T