The Caribbean answer to Christmas cake.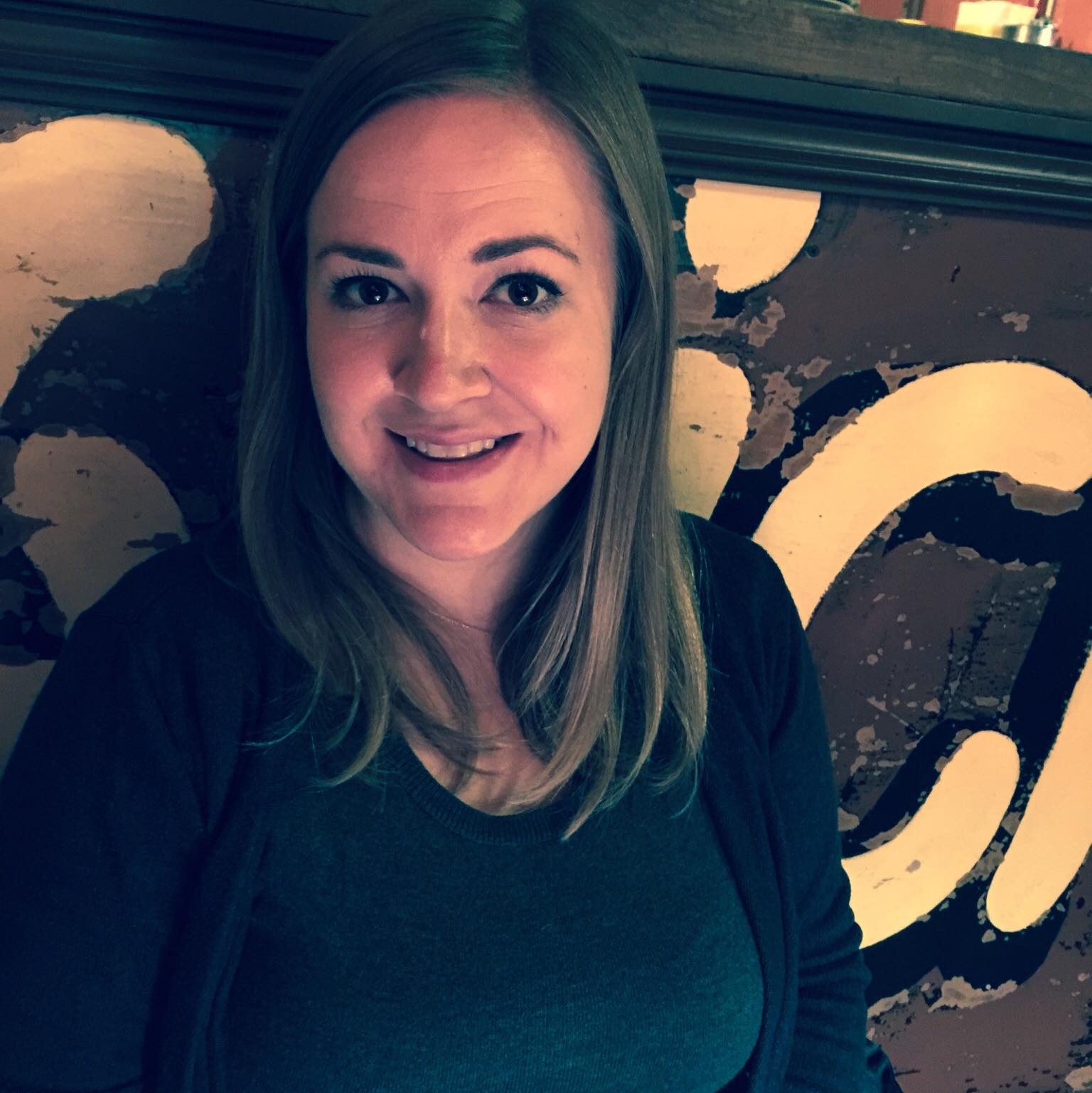 Kristy Norrell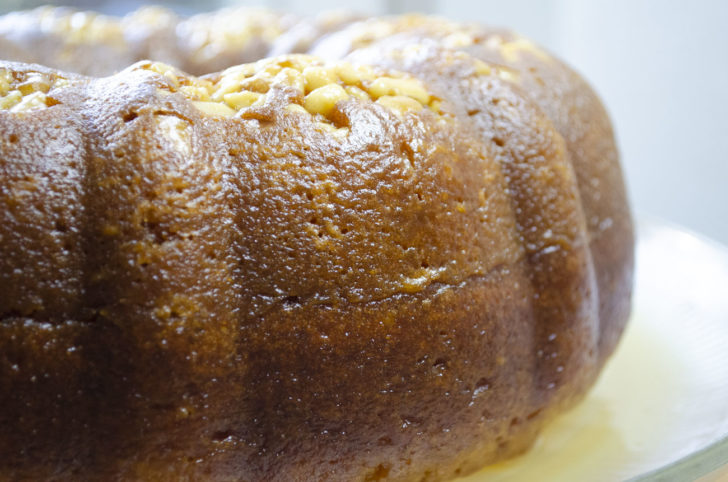 Popular throughout the Caribbean, Golden Rum Cake is a boozy treat that's (unfortunately) not quite as pervasive in other locations around the world. Moist, buttery, and featuring a double dose of rum (it's baked into the cake and brushed on as a glaze), it's both rich and bold in flavor. The rum helps preserve the cake, so it's perfect as a make-ahead treat – and might even taste better around day three or so. Though you may not find it in shops where you live, the good news is that you can always make your own, and it's an easy and delicious undertaking!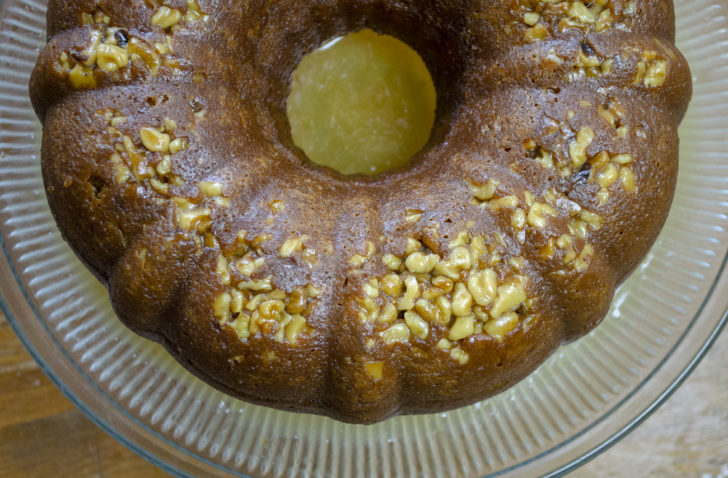 This recipe relies on yellow cake mix and vanilla pudding mix, which keep things simple and ensures that the final result will be moist. What makes this cake, though, is the rum. (Well, that and the butter. We can't forget the butter.) You want to use dark rum here; this is no job for white rum. The dark rum imparts that beachy, island flavor and makes for a supremely moist, almost juicy texture. This cake definitely hits you with a smack of rum flavor and the alcohol in the glaze isn't cooked off, so it's one you want to keep away from the under-21 crowd.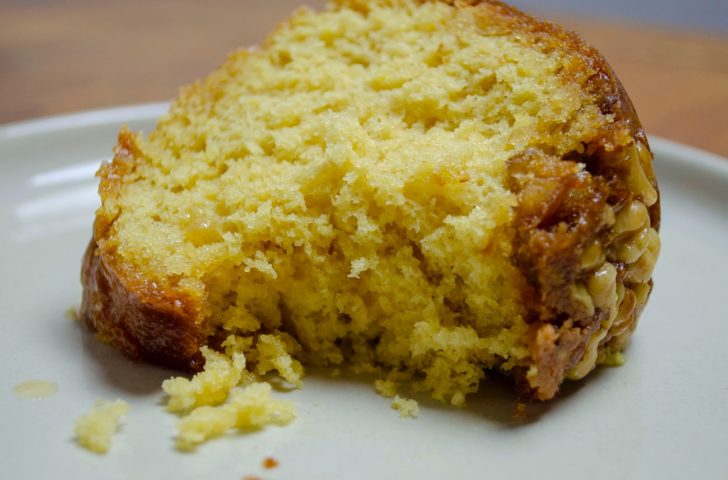 Golden Rum Cake is served all year round in the Caribbean and is easy to find in tourist shops so visitors can bring home a taste of the islands with them, but it's especially popular around the Christmas season. We think it's the perfect holiday cake, one that's indulgent enough to feel really special but is also easy to make and really shines when made a couple of days ahead.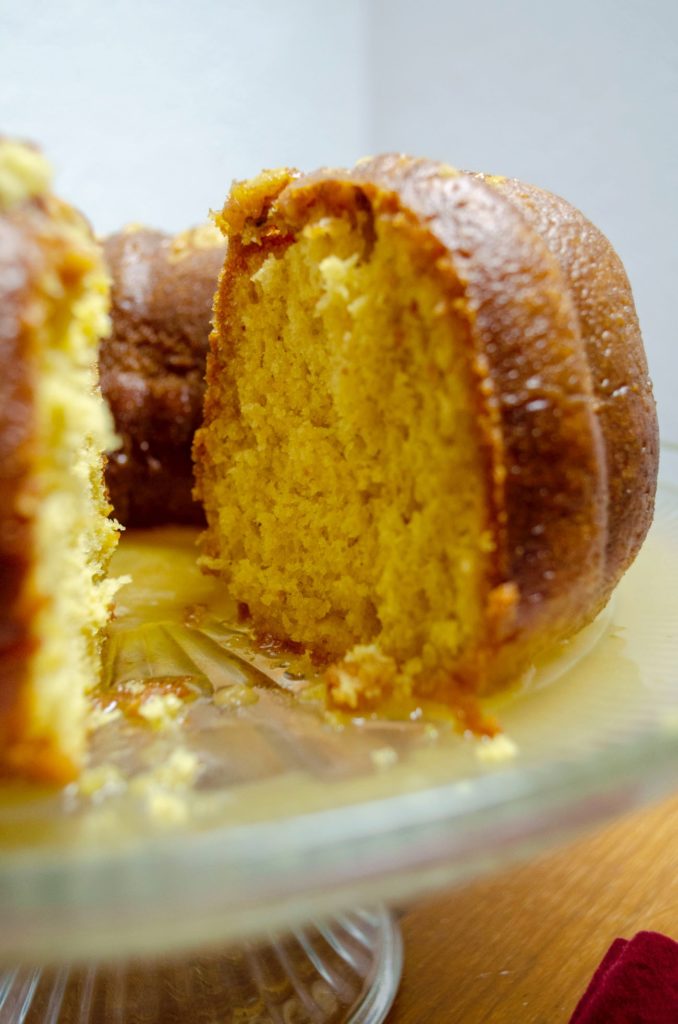 You line the bottom of a bundt pan with chopped walnuts, and then mix together the cake mix and pudding mix with eggs, water, oil, and dark rum and pour the batter over the top of the nuts. It bakes until golden brown…

… and when it comes out of the oven, you make a quick glaze on the stovetop with butter, sugar, and a little more rum for good measure.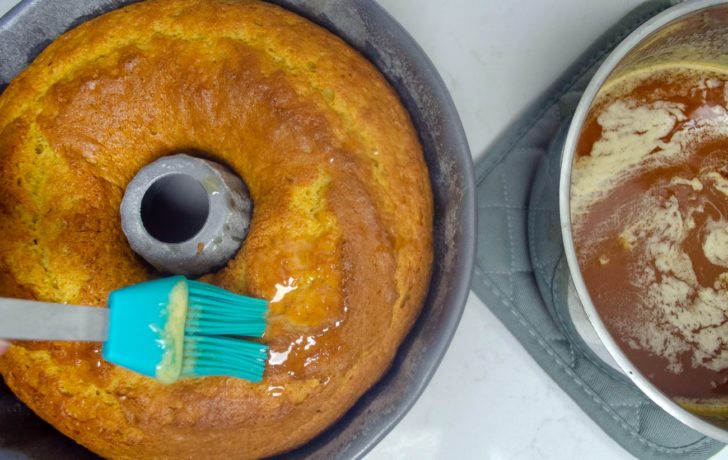 You brush the glaze onto the top of the cake before inverting it and brushing that buttery rum mixture all over the sides and center. You repeat, and repeat, and repeat until the cake absorbs all it can.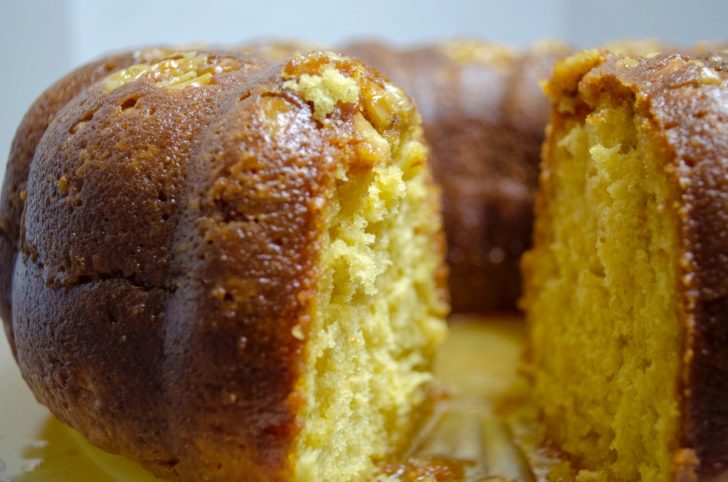 But even then, even after the cake has soaked up the majority of that golden buttery rum liquid, some will still pool around the bottom of the cake on the serving plate, which means you can serve each slice with a little extra drizzle of liquid gold. And with each bite, you're met with the crunch of walnuts, a delicate moist vanilla crumb, and a bold burst of butter and rum.
Golden Rum Cake
Serves 6-8
1 hour 15 minutes
Ingredients
For the cake:
1 cup walnuts, chopped
1 (18.25 oz) package yellow cake mix
1 (3.4 oz) package instant vanilla pudding mix
4 eggs
1/2 cup water
1/2 cup vegetable oil
1/2 cup dark rum
For the glaze:
1/2 cup unsalted butter
1/4 cup water
1 cup granulated sugar
1/2 cup dark rum
Preparation
Preheat oven to 325°F and grease and flour a 10-inch bundt pan. Sprinkle chopped walnuts over bottom of pan.
In a large bowl, combine cake mix and pudding mix. Add eggs, 1/2 cup water, vegetable oil, and 1/2 cup of the rum. Mix until well combined, and pour batter over the chopped nuts in pan.
Bake until a toothpick inserted into the center comes out clean, about 60 minutes.
When done baking, let cake rest for 10 minutes in pan. While cake rests, make glaze:
In a saucepan, combine butter, 1/4 cup water, and 1 cup sugar over medium heat. Bring to a boil and let cook 5 minutes, stirring constantly. Remove from heat and stir in 1/2 cup rum.
Brush glaze all over top of cake. Invert onto a serving plate, and brush sides and center of cake with glaze. Allow cake to absorb glaze, and repeat until all glaze is used.
Adapted from Kitch Me.
SKM: below-content placeholder
Whizzco for 12T