Spotting a mama duckling with her brood sweetly following after her is always adorable. Typically, she'll have a dozen ducklings, max.
But spotting a mother duck with 76 little ones in tow? That's "Super Mom" status right there!
Brent Cizek captured footage of this mama duck and her minions, and we can't get enough. As a wildlife photographer, he's certainly seen a lot in his career, but he'd never seen a sight quite like this one.
Cizek originally purchased a small boat with the goal of getting closer to wildlife like this.
It seems like so far, it's working out for him.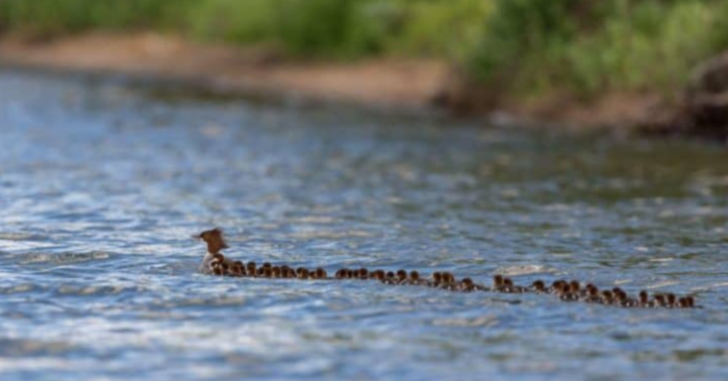 One day over the summer, he headed off to Lake Bemidji to get out on the boat. He wasn't planning on seeing anything in particular that day.
The wind was fierce, and the choppy waves tossed the boat around. It wasn't exactly prime picture-taking weather, as rough seas not only scares animals away, but can make it difficult to get clear pictures.
But then he spotted the Common Merganser.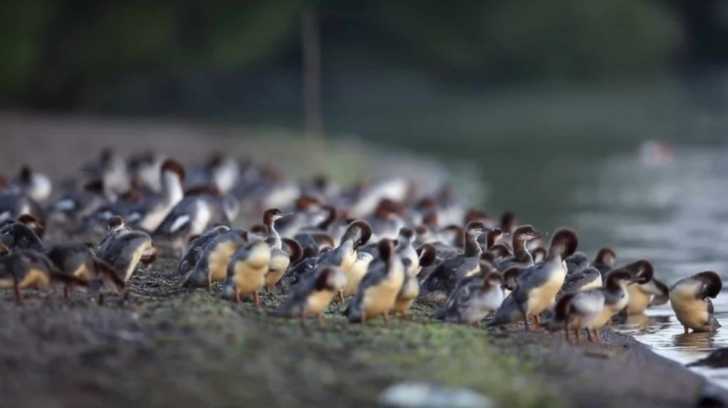 Like the name implies, it's a common breed. When Cizek first saw the mother, he saw the trail of ducklings behind her — but he had no idea how long it extended for.
Once he realized this was not an average mama duck, he jumped on the rare opportunity to photograph her and her numerous brood.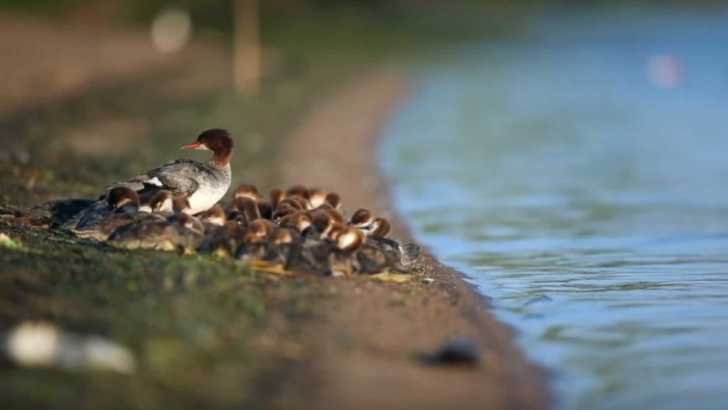 The mother duck in this story has gone above and beyond when it comes to looking after her crew. From what Brent was able to count, she had at least 76 ducklings following in her wake.
Most of the ducklings were little ones she had adopted while she in the process of migrating. For this breed of duck, it's actually pretty common to take on orphaned ducklings, even if they're not related.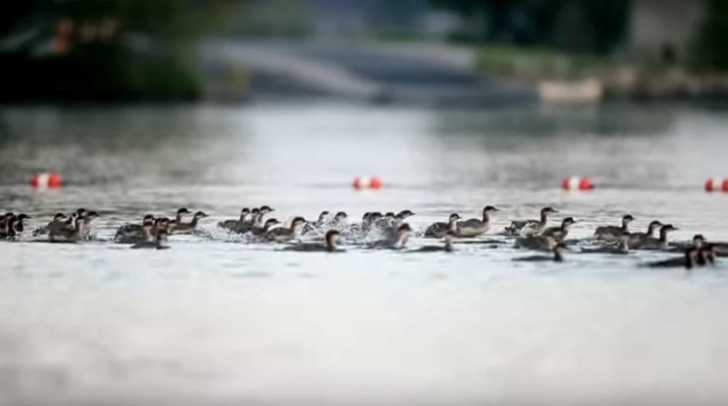 This is one impressive mama, don't you agree? She has more than six times the amount of babies any average duck would have. We applaud her childcare skills.
To learn more about the Common Merganser and this group of ducklings, check out this video.
This story originally appeared at Goodfullness.
SKM: below-content placeholder
Whizzco for 12T