This video is simply incredible.
Thanks to modern technology — like the internet — we can see things we'd never be able to see otherwise.
Moments like the one in this video would be hard to believe without proof. And it's videos like these that remind us that the world is vast and full of jaw-dropping wonder.
Humpback whales are massive, majestic creatures that can reach around 60,000 pounds and roughly 50 feet long.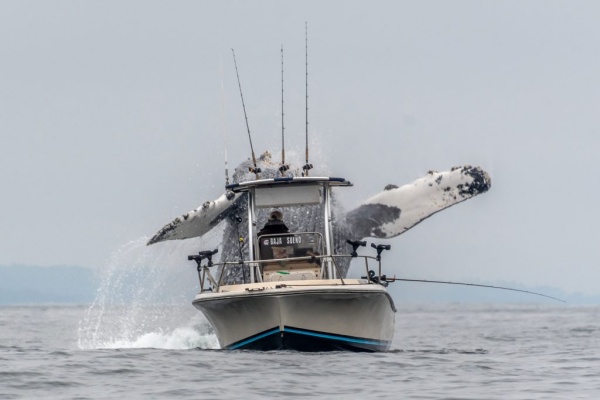 The fisherman in this video got a huge surprise when a humpback decided to surface practically right on top of his boat.
The video was captured in Monterey Bay, Canada. During salmon season, humpbacks make their way from the ocean to Monterey Bay to feast on salmon for their summer feeding.
Kate Cummings, who is an avid whale watcher, and Douglas Croft, who is a photographer, took this incredible footage. This wasn't the first time they'd spotted the whale there that summer.
"This whale had breached a couple of times before this," said Croft. He added that in most cases, once a whale breaches, it will continue to do it for a bit.
Cummings had gone below deck to do some shooting, so when the waves suddenly parted and the whale burst through the surface, he was ready.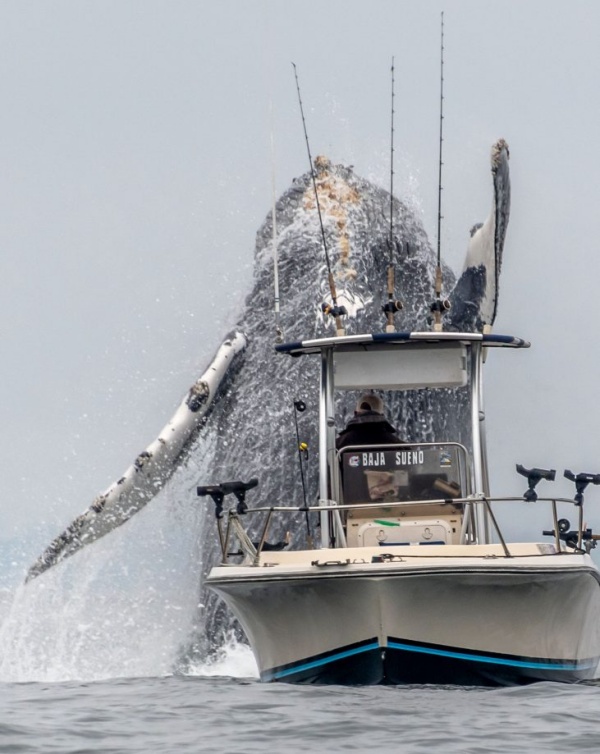 The camera angle is just fantastic. We are able to see the epic scale of the beast, especially compared to the boat right in front of it.
We can only imagine the wonder and terror the fisherman must have felt! Even Croft admits that he may have needed a new pair of underwear after the sudden appearance of the whale.
See for yourself in this awesome video!
https://youtube.com/watch?v=vN-D4QEWmng
This story originally appeared at Goodfullness.
SKM: below-content placeholder
Whizzco for 12T