Losing a pet is a terrible loss, akin to losing a family member.
Chris Taylor lost his dog far too soon because of a danger he hadn't seen coming: saltwater poisoning.
The 29-year-old Florida resident took his Labrador retriever, called O.G., to the beach to cool off one day, like he'd done countless times before. The Florida heat is intense, and he didn't think twice about allowing his best friend to splash around in the ocean.
He never expected that it would be the last day they'd be able to play together.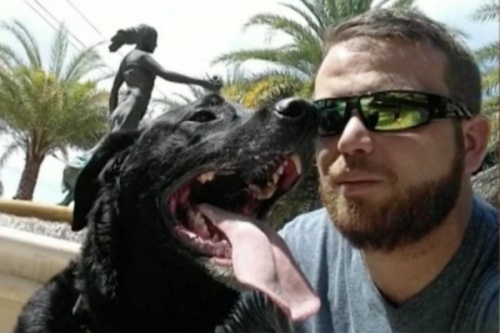 Chris got O.G. when he was attending the University of South Florida. O.G. was just a puppy at the time, and Chris immediately adored the little guy's playful attitude and goofy nature.
In an interview with WFLA, he talks about how much he loved coming home to his fun-loving dog:
"He always wanted to be doing what I was doing. He's my family. He's just so goofy and just always excited to see me when I came through the door."
Chris was always looking for ways to include O.G. in what he did, so they could spend as much time together as possible.
O.G. lived up to the reputation that labs have for loving the water, and Chris loved taking him out in it.
When Chris would get home and it was beach time, O.G. got super excited. He'd wait at the door, knowing fun in the water was just around the corner.
For seven years, Chris and O.G. had this routine. O.G. always loved the water and going to the beach.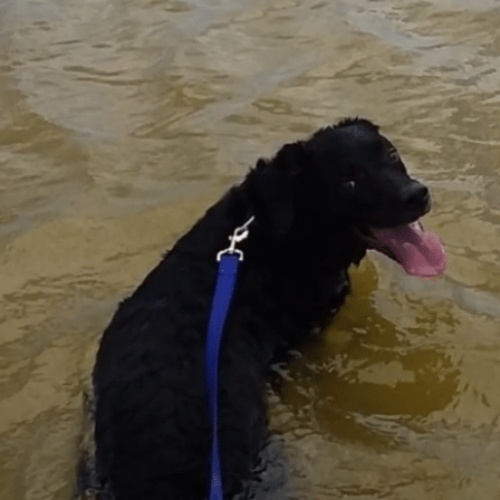 On July 9th of last year, Chris took his dog to the beach for the last time. They went to Honey Moon Island in South Florida, which is a popular destination for people with water-loving dogs.
They had a fun day playing in the water and the sand, and headed back home. While they were at the beach, everything had seemed fine.
But that evening, O.G. started to show signs that something was seriously wrong.
First, he had an upset stomach and diarrhea. Then he began vomiting.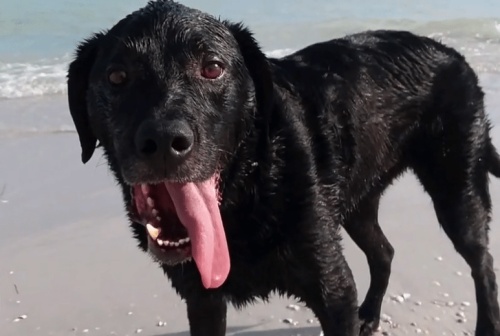 The next day, Tuesday, things continued to get worse.
Chris made him chicken and rice for breakfast, which was his favorite meal, hoping it would make him feel better. O.G. wouldn't eat it. He seemed out of it.
By Wednesday, O.G. was in terrible shape. He refused to take any food or water. He was listless and dazed, and didn't respond to his dad. Gone was the goofy, hyper pup Chris knew.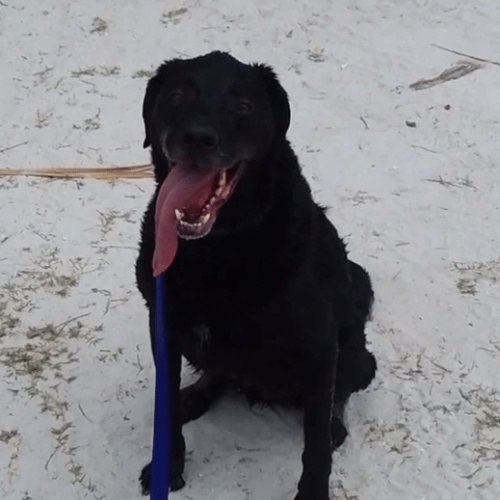 At this point, Chris knew that something serious was wrong, and he rushed to the vet with O.G.
Sadly, it was too little, too late.
O.G. had gotten saltwater poisoning from consuming too much saltwater from the ocean, and the damage was too extensive. He was severely dehydrated and brain damaged, and started having seizures.
"I saw him last night, and he was convulsing," Chris said, "and I asked [the vet] if he was in pain, she said I don't even think he knows where he is."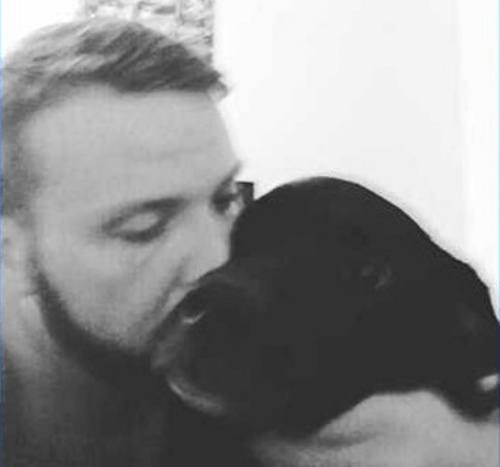 When O.G. passed away, Chris was devastated.
"It still feels surreal," he said. "It doesn't feel like reality. I [have] to get a grip on that and realize that it is real and he's gone."
Chris had always considered the beach and the sea a safe place. He had no idea that his dog could get saltwater poisoning.
Now he's using the tragic loss of his pet to warn other dog owners about allowing dogs to spend time in saltwater. It's important to keep a close eye on your pet while at the beach and make sure they don't consume the water.
Kelly Meyer, a vet at Tampa Bay Emergency, adds that dog owners shouldn't stay at the beach with their dogs for more than a couple of hours, tops. She also said to be sure to provide your dogs with fresh water every half hour or so to dilute any saltwater they may have consumed.
These simple tips could save your dog's life if you decided to take him to the ocean. Please pass this along to the dog owners in your life.
Learn more in the video below.
https://w3.cdn.anvato.net/player/prod/v3/anvload.html
h/t: Relieved.co
This story originally appeared at Goodfullness.
SKM: below-content placeholder
Whizzco for 12T