Some dogs despise going to the groomer, but not all dogs. Many of them love the one-on-one attention and care.
Muffin is one such dog. A big part of what makes her enjoy going to the groomer seems to be the person doing the grooming: Lisa Granade.
Muffin's owner takes her to Happy at Home Pet Grooming whenever she needs a trim. It's a well-known grooming business in Washington state that's operated by Granade.
Muffin and Granade are pals and have grown very affectionate with each other over time.
As Granade told The Dodo, "Muffin is a very goofy little girl! So affectionate!"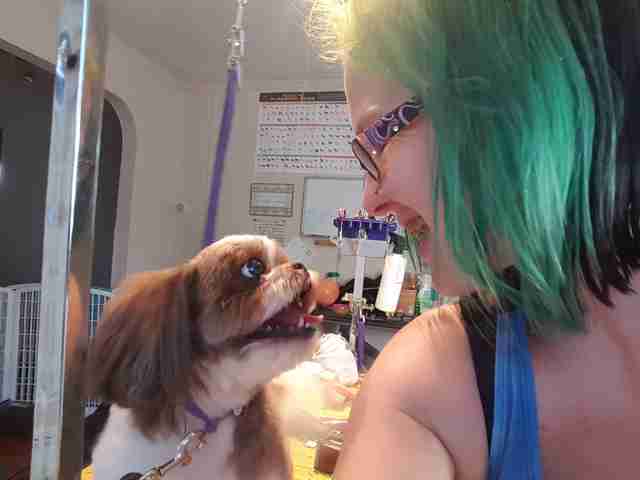 Granade just loves getting to groom Muffin and looks forward to her stopping by. However, the two typically don't see each other outside of Muffin's appointments.
Granade was driving down the street one day and saw Muffin and her owner taking a stroll — so she decided to stop and say hello to her little doggo friend.
But when Muffin saw her beloved groomer outside of her "usual" habitat, she didn't even know what to do with herself.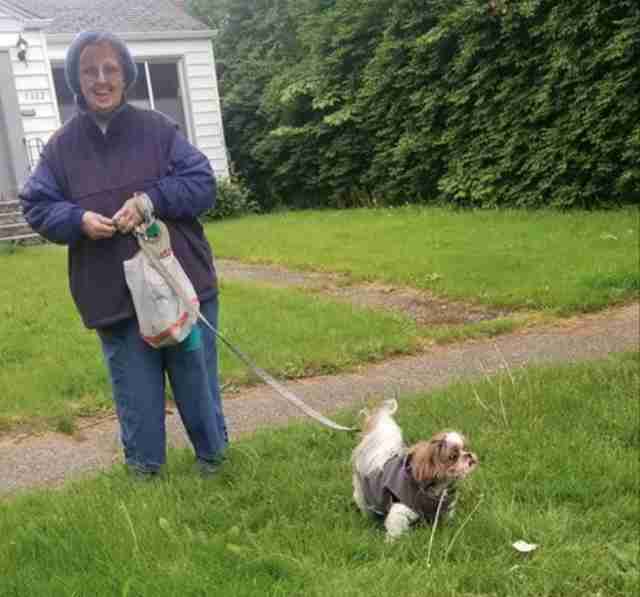 It's like her brain just totally froze up and she couldn't calculate how in the world her groomer could be standing in front of her instead of at the salon.
Her reaction is pretty similar to how kids act when seeing their teachers out in public sometimes.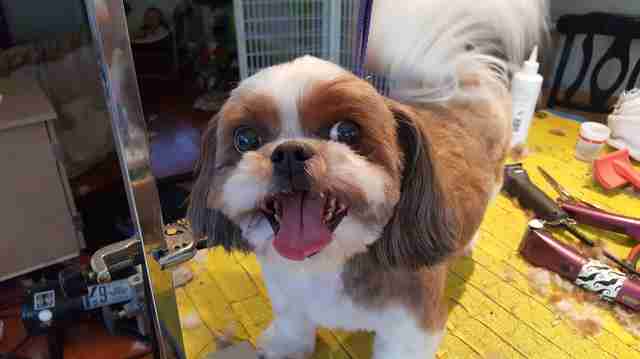 When Muffin heard Granade's voice calling out to her owner, she flipped. She frantically looked around for her friend, eyes wide in total shock.
Granade was in her car at that point, having rolled down her window, and Muffin was flummoxed.
Her face was priceless.
Lisa says that the dog was "totally bamboozled" and we can see why.
Poor Muffin had no idea what was going on.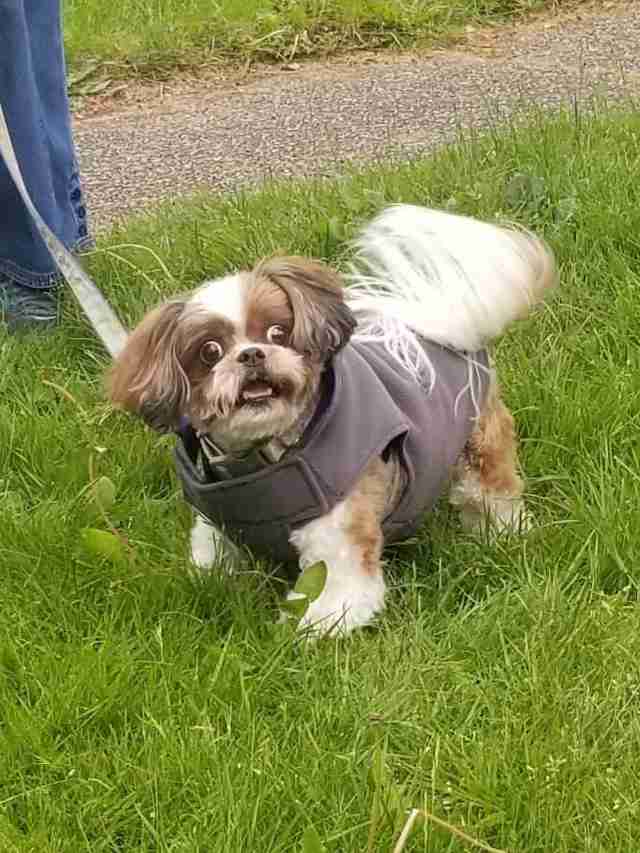 "She could not figure out why I wasn't in the salon," Granade told The Dodo.
Granade spent a little time with Muffin to assure her everything was perfectly okay and gave her lots of pets. Muffin eventually chilled out.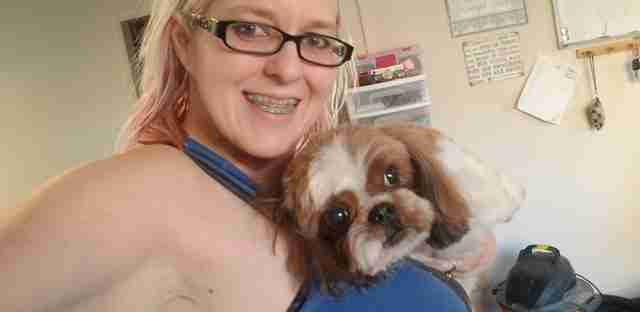 Muffin's reaction of shock and (then pure joy) makes us chuckle. And we're so glad her adorable expression was captured on film for everyone to see!
Share this story with anyone who loves to see a dog have a totally human reaction to something.
This story originally appeared at Goodfullness.
SKM: below-content placeholder
Whizzco for 12T