As we get older, we learn to value the company of our loved ones more. We all want to feel safe and loved for who we are, even more so as we reach our senior years. We just want to cuddle together on the couch more.
The same goes for dogs.
Shorty, a senior dog, and his human dad, Marc, share these values. Shorty has spent 15 years of his long life with Marc, and they are thick as thieves. They love nothing more than spending time together, and have gone on many adventures.
However, Short is an old man doggo now, and, unfortunately, Marc can't take him everywhere like he used to.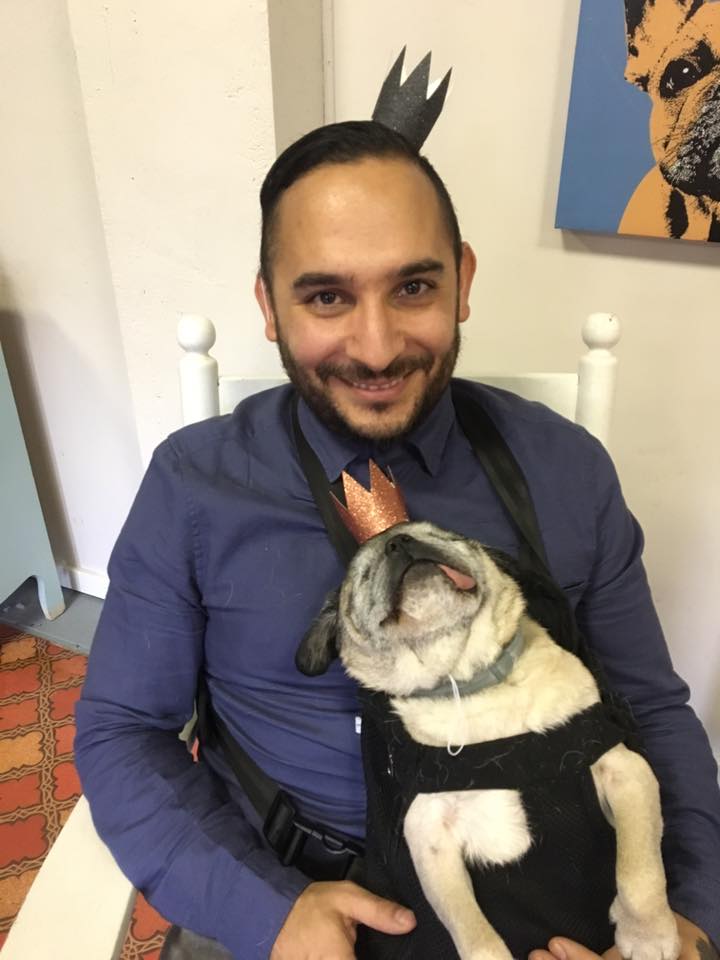 The thing is, Shorty is happiest when he's with Marc. It's obvious to everyone that Marc is Shorty's favorite person. They're family.
Shorty has changed Marc's life for the better. He says he's learned a lot from the dog over the years, and even credits him for helping him become more selfless.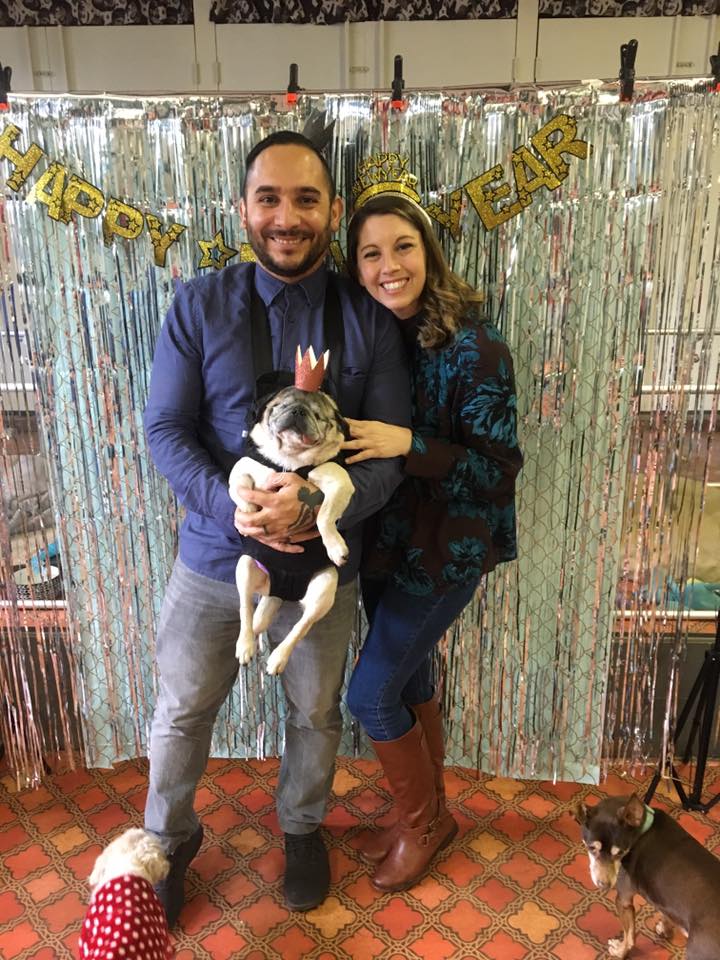 Marc and his wife, Kristen, run a local shelter called Vintage Pet Rescue. Taking care of a pet can be life-changing, and that's how it was for Marc and Kristen.
https://www.facebook.com/plugins/post.php
Their nonprofit is catered to senior dogs — dogs just like Shorty. Because senior dogs are more likely to become homeless towards the end of their lives, Marc and Kristen wanted to give them a safe, warm, loving place to live.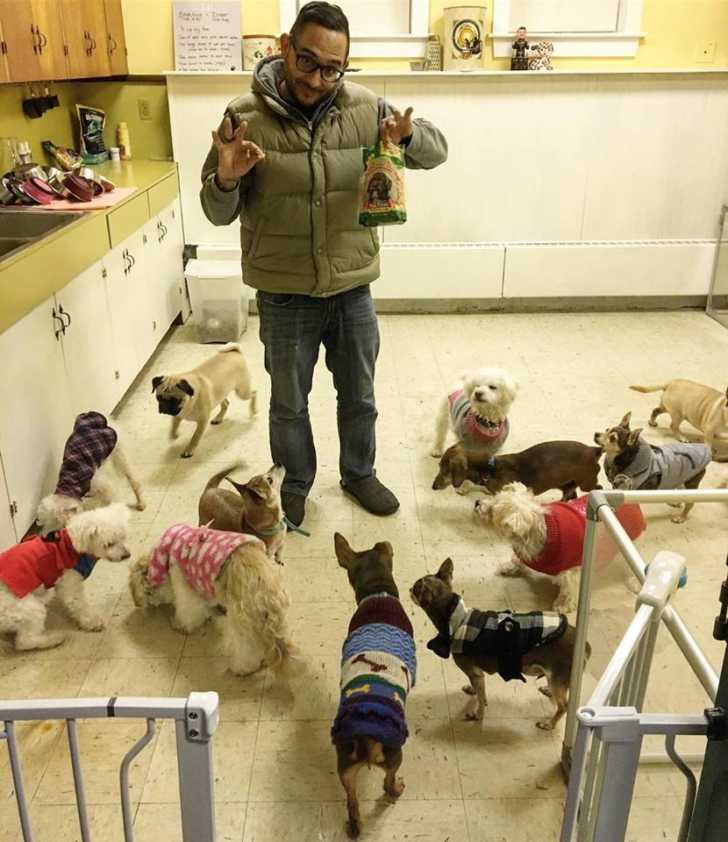 As Shorty got left behind more and more often at home when Marc went out, he started to develop separation anxiety. And who can blame him? He was used to going everywhere with his dad, and now he wasn't able to.
It became very difficult to for Kristen to soothe Shorty after his dad would walk out the door. She did everything she could, but only one thing would make him feel better: dad.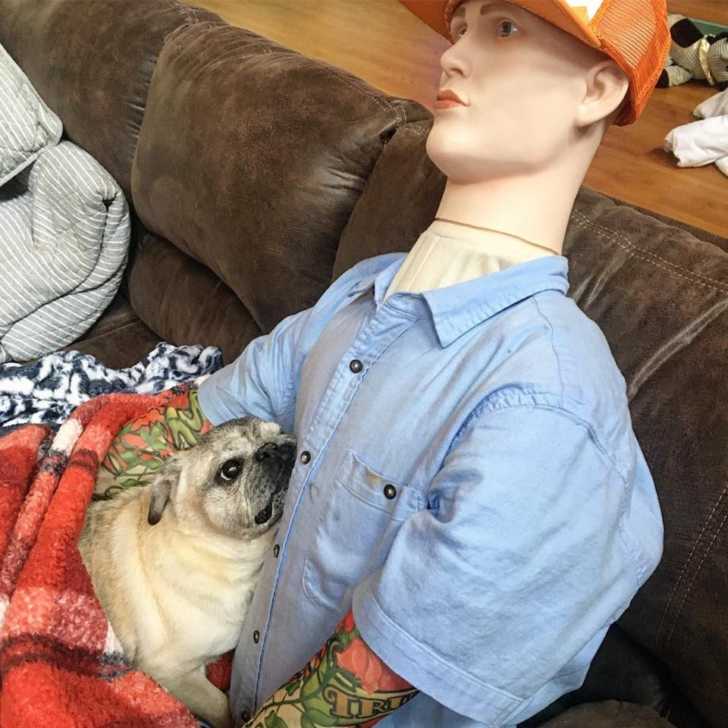 Then Kristen's mother came up with a brilliant idea. She came over one day with a couple of life-size mannequins. She thought that if they dressed one like Marc, Shorty would feel better.
So that's what they did. They even gave the mannequin tattoos like Marc.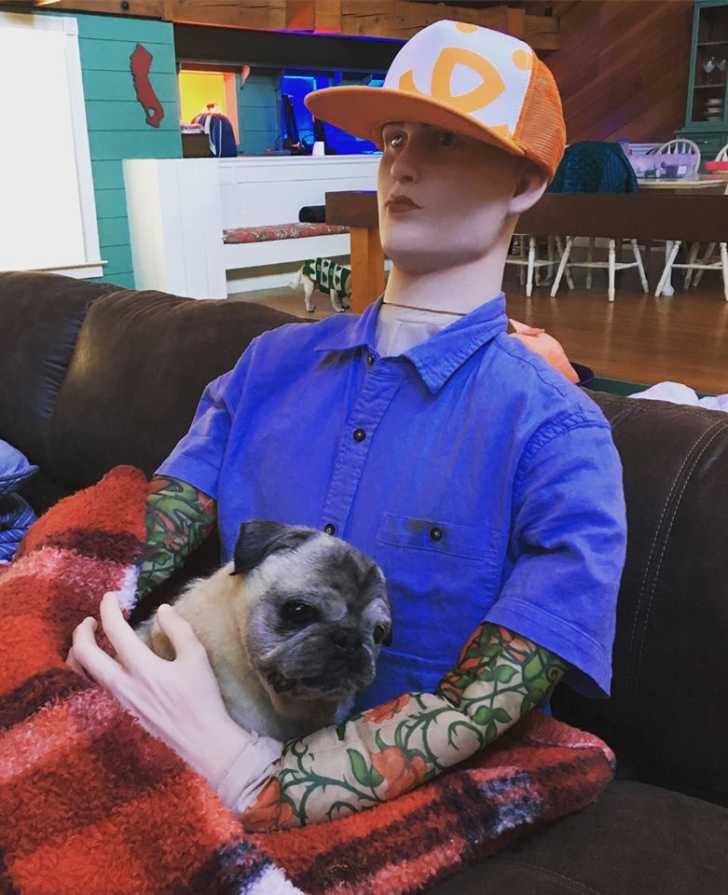 They put one of Marc's shirts on the mannequin without washing it, so that Marc's scent would still be on it.
It might've been a long shot, but they were going to give it a try.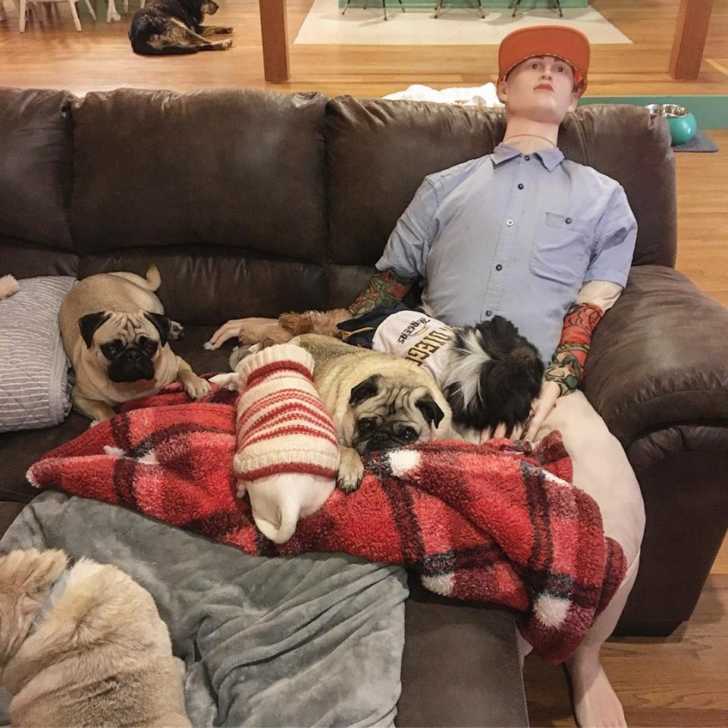 And it worked! The mannequin — named "Farc", for "Fake Marc" — immediately drew Shorty's attention, and the two became friends. The other dogs seem to enjoy him, too.
Kristen began snapping photos of the two snuggled up together and posted them on social media — and they immediately went viral. It's such a cool idea!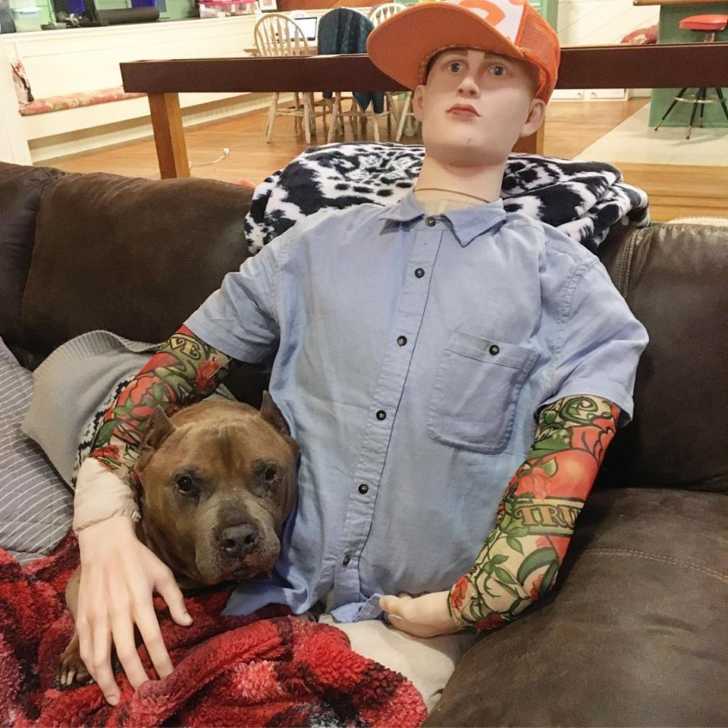 Please share this story with the dog-lovers in your life. This may be just the trick they need to help their own dogs cope with separation anxiety.
This story originally appeared at Goodfullness.
SKM: below-content placeholder
Whizzco for 12T