We all love a good pizza. While nothing can top homemade (or can it?), sometimes that's just not an option when you're in a time crunch or don't feel like cooking. Sure, there's delivery, but that can take over an hour to get, plus it's pricey depending on what you order and how often. Enter: The frozen pizza. It's quick, easy, and fits within just about any budget. However, not all pizzas are created equal. There's nothing more disappointing than smelling a delicious pizza cooking in the oven, only to sit down for dinner and find it utterly inedible. Before you go out on your next grocery run, find out which pizzas to get, and which ones to avoid!
Here's a list of frozen pizzas ranked worst to best, according to customer reviews: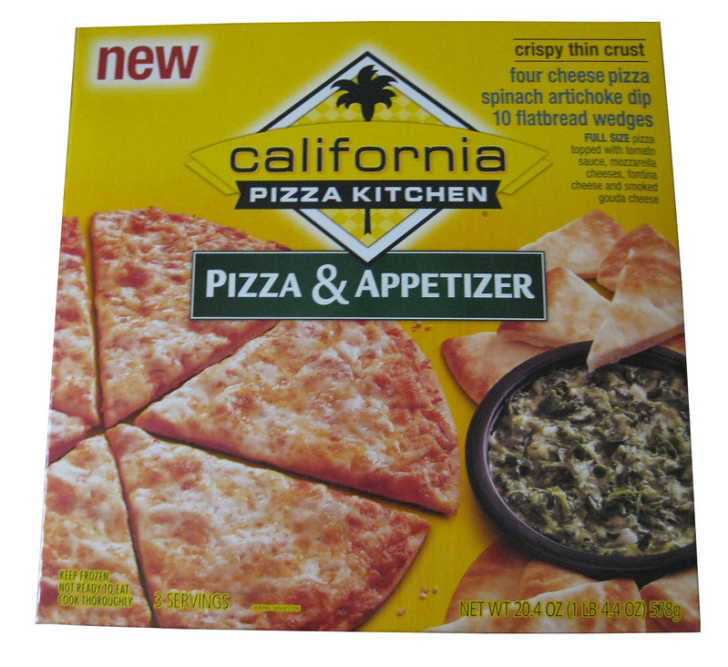 California pizza kitchen four-cheese crispy thin crust pizza: Despite the mouthwatering description of a pizza topped with fontina and hickory smoked Gouda cheeses, two types of mozzarella cheese, and herbed tomato & olive oil sauce, the general consensus online is that this pizza is a major disappointment. Some reviewers actually threw the meal away, claiming they couldn't finish it. Others said the pizza looked and tasted like cardboard. One particularly harsh review compared the pizza to a saltine cracker. Not exactly what you're looking for when you're in the mood for pizza. Another sticking point for the negative reviewers is the packaging. Apparently, this pizza is wrapped up in three separate layers of plastic. Talk about time-consuming and wasteful!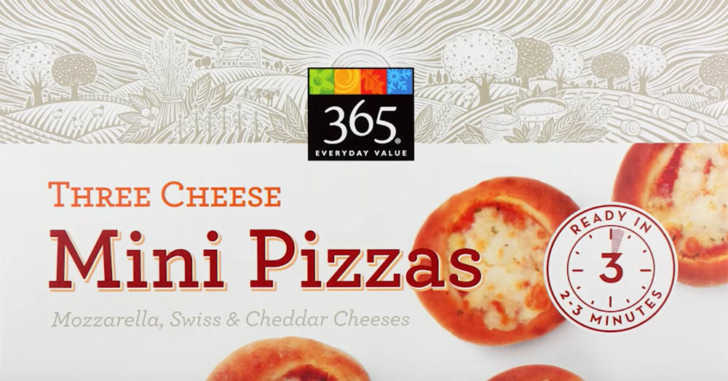 365 three-cheese mini pizzas: Sure, they may be mini, but they are frozen pizzas all the same, so they have their place on this list. While these are more of a snack then a whole meal, you still deserve the best and nothing less, morning, noon, or night. That being said… Maybe skip out on these the next time you're at the store. Reviews include keywords like, "Mushy, fake-tasting, and offensive." Harsh.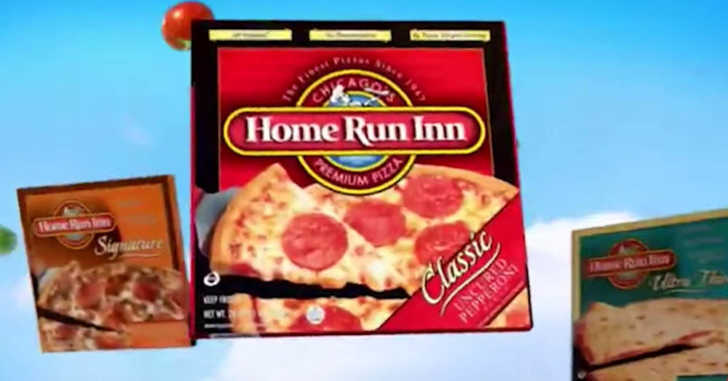 Home Run Inn Classic Pizzeria: Moving on from the "never buy" category, we have a pizza here that's just fine. Nothing more, nothing less. In fact, that's pretty much how one review put it. "Good pizza… and that's about it." All of the Home Run Inn pizzas are pretty tasty and aren't wrapped in twenty layers of plastic. The texture isn't like that of cardboard, and no one has ever called it offensive. That being said, no one has anything exemplary to say about this particular pizza. It's one you'd probably try and be satisfied with, but not one you'd buy again if there was another option. This actually might be the perfect pizza to serve at a house party or a large gathering. Not many people will be paying attention to the food, but they'll appreciate the gesture all the same.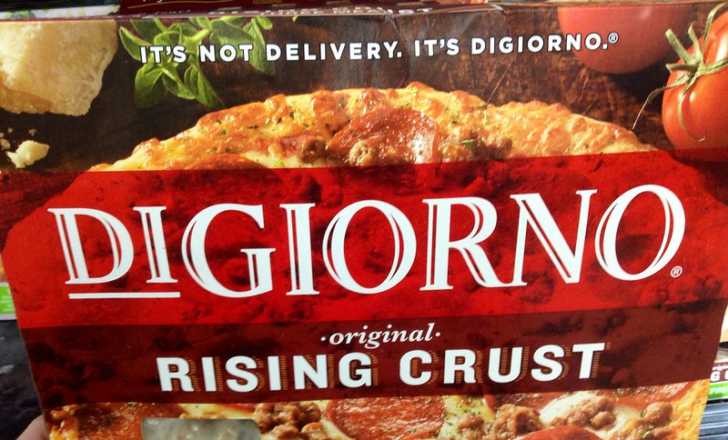 Digiorno original rising crust pizza: You knew it was going to be on here somewhere! Just about everyone has had a Digiorno pizza at least once. I bet you even know their tag line. Say it with me, "It's not delivery, it's Digiorno!" This classic pizza really has it all; a thick, tender crust, loads of cheese and toppings, and the perfect sauce-to-crust ratio. That last one is hard to find. Trust me. While the reviews are overwhelmingly good, it's worth noting that some people find the crust chewy and "overwhelming." Then again, it's usually revealed later in these reviews that the individual prefers thin crust. Since "rising crust" is right in the name, I think Digiorno deserves a break on this one! Next time you're in the mood for a frozen pizza, Digiorno is certainly a crowd favorite and a safe bet for any occasion!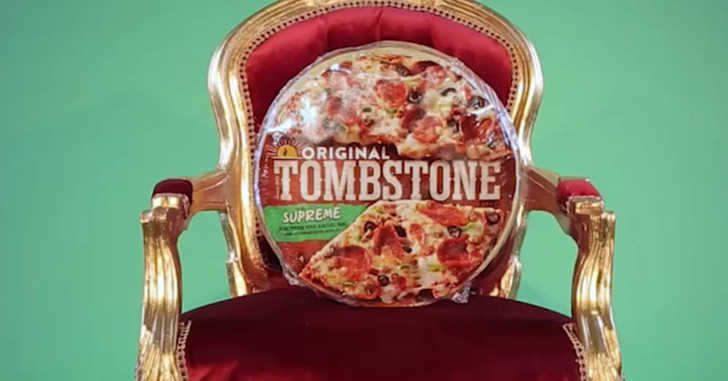 TombStone: Speaking of frozen pizza taglines, here's another familiar one; "What do you want on your TombStone?" Man, Digiorno and TombStone commercials are deeply programmed. Perhaps that's why these two are so popular. TombStone's claim to fame is all in the variety. There are tons of options to choose from, hence the funny tagline. Part of what makes this frozen pizza so popular is that it doesn't take itself too seriously. Instead of trying to convince its customers that it's "Premium" or "Delux," TombStone seems to understand that they are a frozen pizza company. If someone wanted artisanal pizza reminiscent of Old World Italy, then they probably shouldn't be eating frozen pizza anyway. That being said, TombStone is actually super delicious!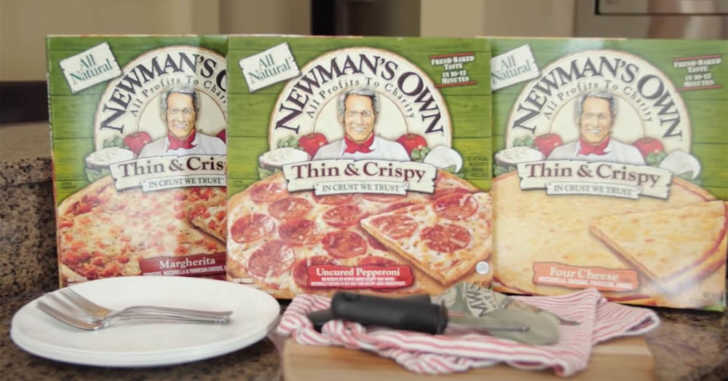 Newman's Own: At the top of the list is one pizza you may not have tried – Newman's Own. People love this pizza. It has won people over time and time again – even over delivery, restaurant, and homemade pizza. Guess what their tagline is? "In crust we trust." What's not to love about that? We all know great pizza starts with an excellent crust. Not only is this pizza popular and delicious, but it has no trans fats or preservatives. This is noteworthy, especially if you have frozen pizza on a semi-regular basis. As you probably know, frozen foods are typically packed with preservatives to help them last longer. Yet another reason to purchase this pizza – as with all of Newman's Own products, 100% of the profits go to charity. So, to recap: Newman's Own is delicious, healthy(ish), and supports charity. Win-win-win.
Get the full list in the video below!
SKM: below-content placeholder
Whizzco for 12T