The CDC has recently issued a very important recommendation to those of us who are trying to remain safe when we head outdoors. They are recommending cloth face coverings whenever we are outside. Store-bought face masks can be hard to come by these days but there are a number of ways to handle this process yourself. There are a lot of resources online for making your own at home!
Whether you are able to sew or not, creating your own mask is simple enough. If there is one thing that we have noticed about all of these do it yourself videos, it's that all of these masks are designed to hang over the ears. We do not find this to be very comfortable, in all honesty. When we have to wear masks like this for extended periods of time, it can be untenable.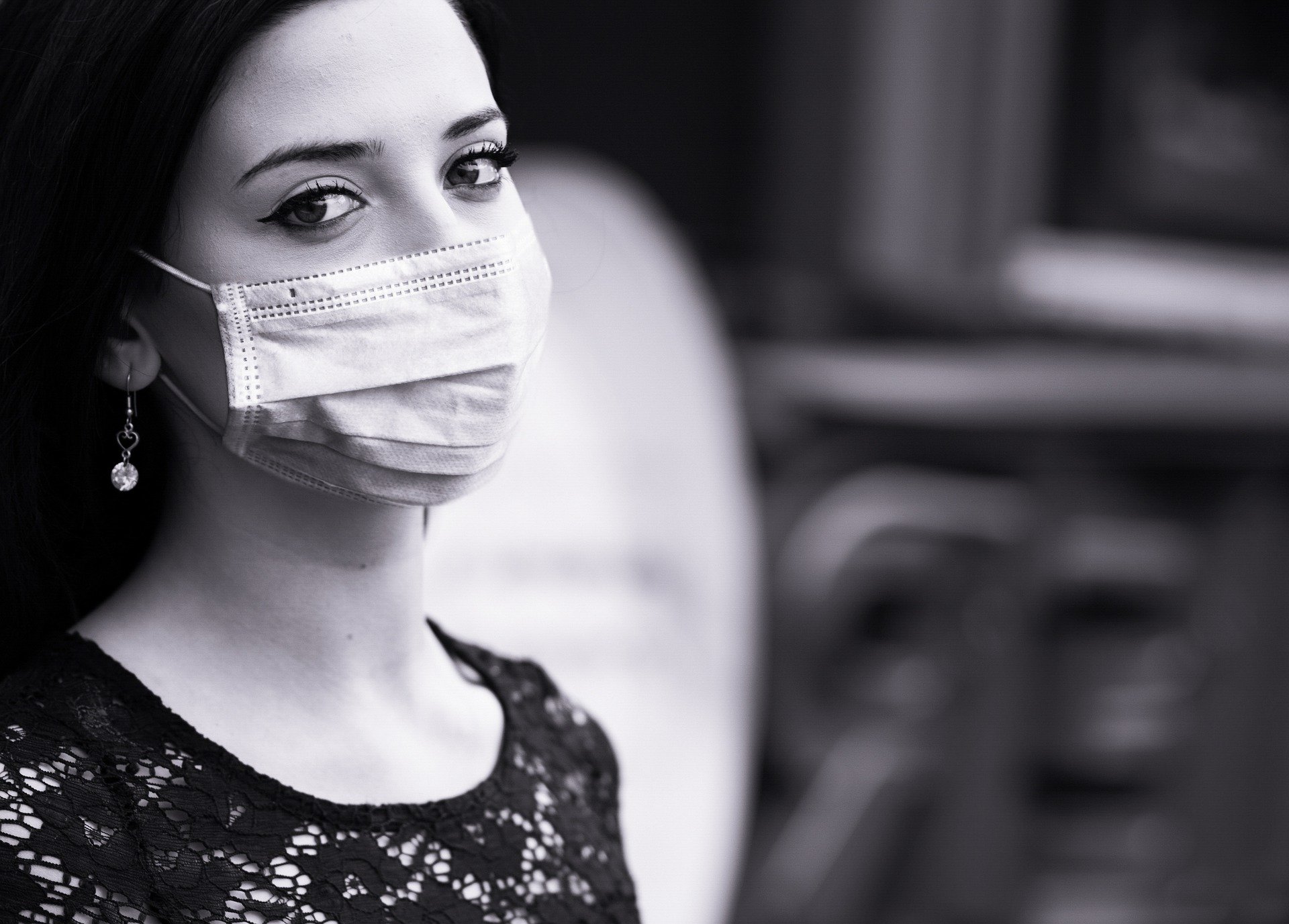 That's why we are here to provide you with the assistance that you need in a timely manner. Do It on a Dime is here to rescue you. Once you have had the chance to see Catherine's video, you will be able to answer any and all questions that you may have. When she posted a no-sew tutorial recently, she received a multitude of follow up questions and comments.
As such, she decided that it was time to create a follow-up video. We are grateful to her for doing so. While she did not expect to have to make another mask video, she wanted to address any issues that were related to everyone's comfort. Since we are going to be wearing these masks for the foreseeable future, it only makes sense. No one wants to be stuck in something uncomfortable for an extended period of time.
One of her upgrades allows you to wear your mask without being forced to hook it over the ears. If you are anything like us, this is an absolute godsend. We were tired of wearing ours over the ears and dealing with the annoyances. By taking the time to watch Catherine's video and learn more, you can accomplish these goals with relative ease.
As long as you have a coffee filter, some buttons, and a headband on hand, you are good to go. Those who wish to obtain these items without leaving the house can easily shop online! The comments on this video say it all, don't they? Please be sure to share away!
SKM: below-content placeholder
Whizzco for 12T