As easy as homemade candy gets.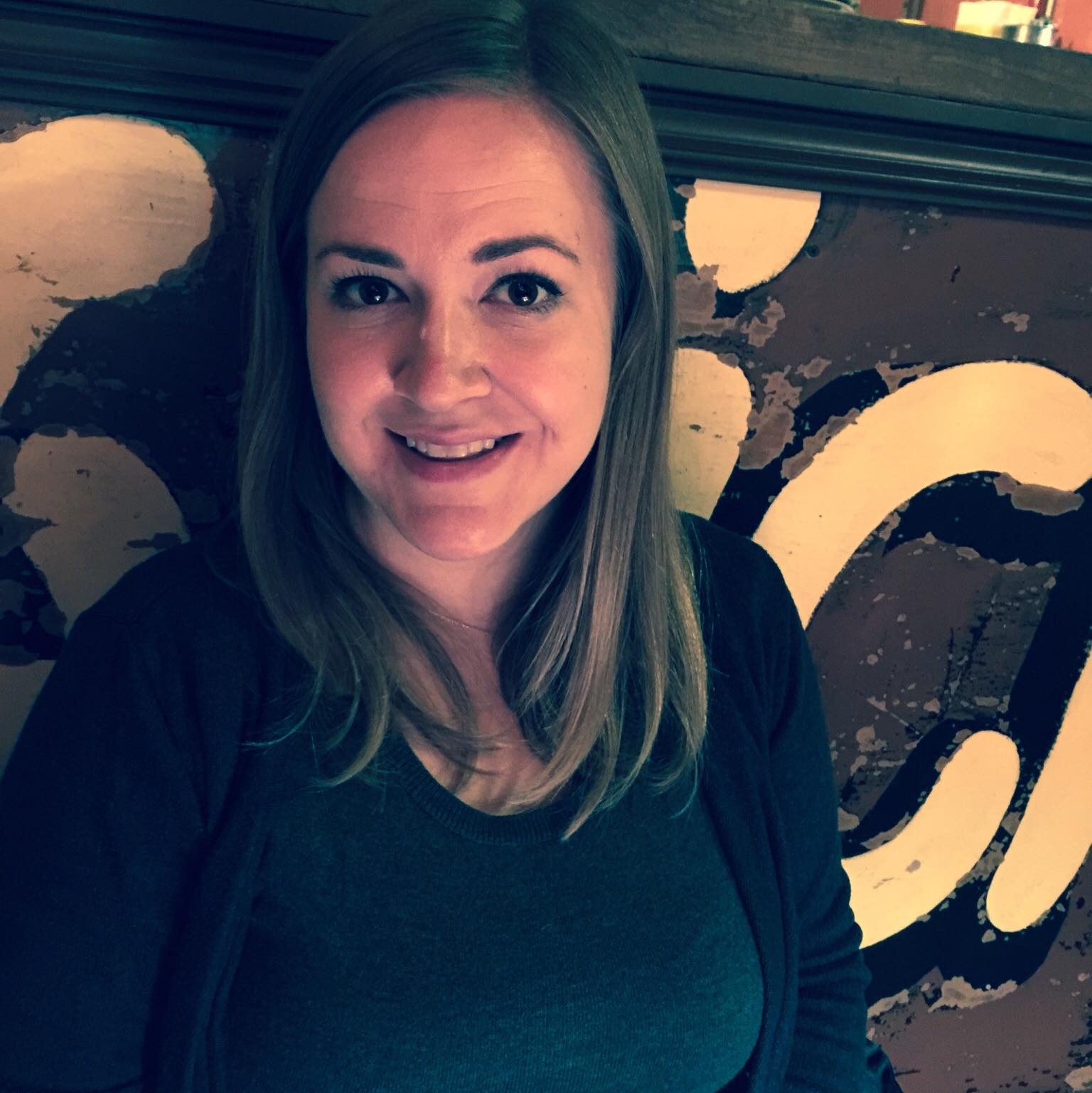 Kristy Norrell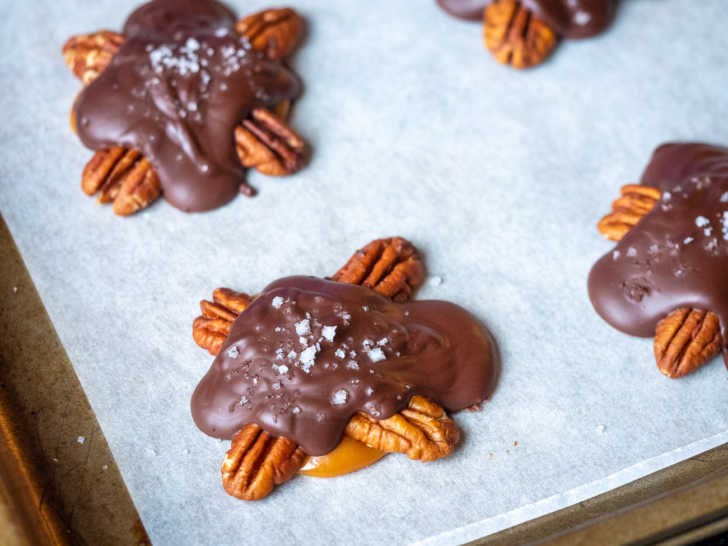 Pecan Turtles are as cute as can be and absolutely time-tested. See, the first turtle (the candy, not the creature) came to be over a hundred years ago thanks to a salesman coming through the DeMet's Candy dipping room and commenting that the chocolate, caramel, and pecan clusters looked like turtles. They do. And they're delicious. And they happen to be incredibly easy to make right in your own kitchen. All you need is four ingredients, your trusty oven, and a baking sheet.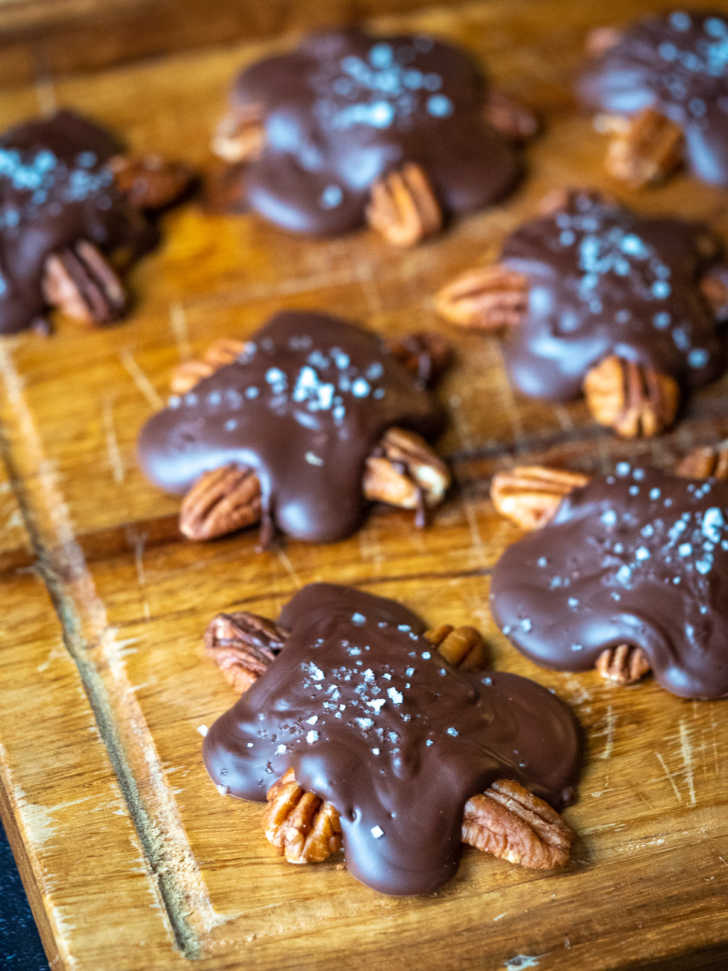 The combination of chocolate, caramel, and pecans is a classic for a reason – it's irresistible. And turtles make it look good. With the edges of those little buttery pecans peeking out, those sweet mounds look like a cute turtle peeking out of its shell. But that doesn't mean you need any special pastry or design skills to make them! You just need four things – the first of which is storebought caramels. You line those up in rows on a parchment-lined baking sheet and pop it in the oven just long enough for the caramel to soften and being to puddle.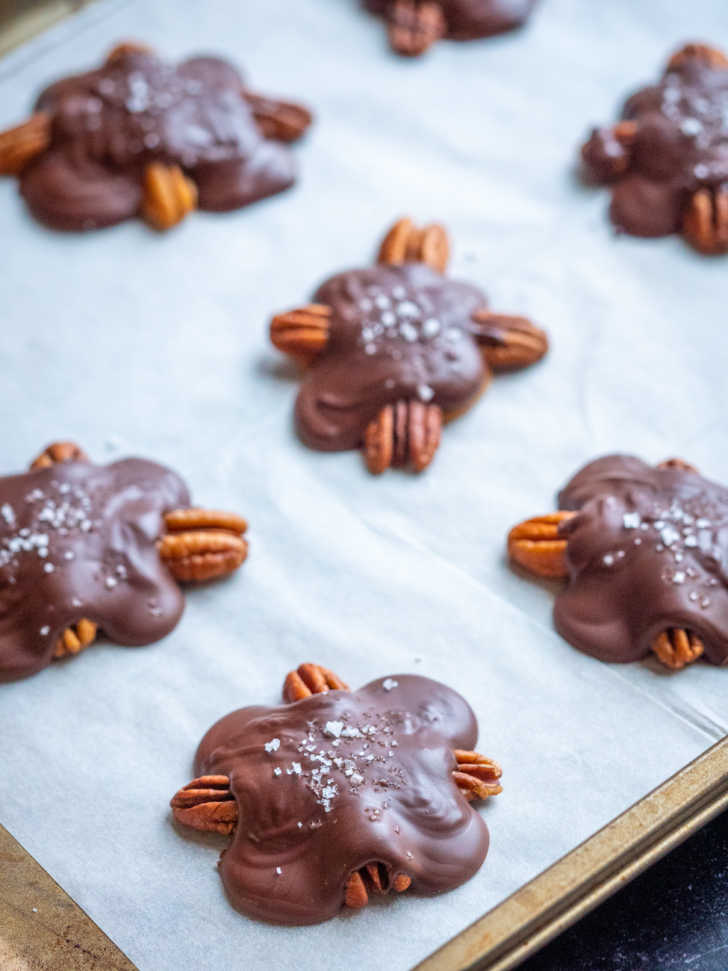 Then, you'll press four pecan halves into each caramel, forming a little 'x' so it looks like a turtle's head, tail, and two legs. (You could make them bigger so you can get all four legs in there – up to you.)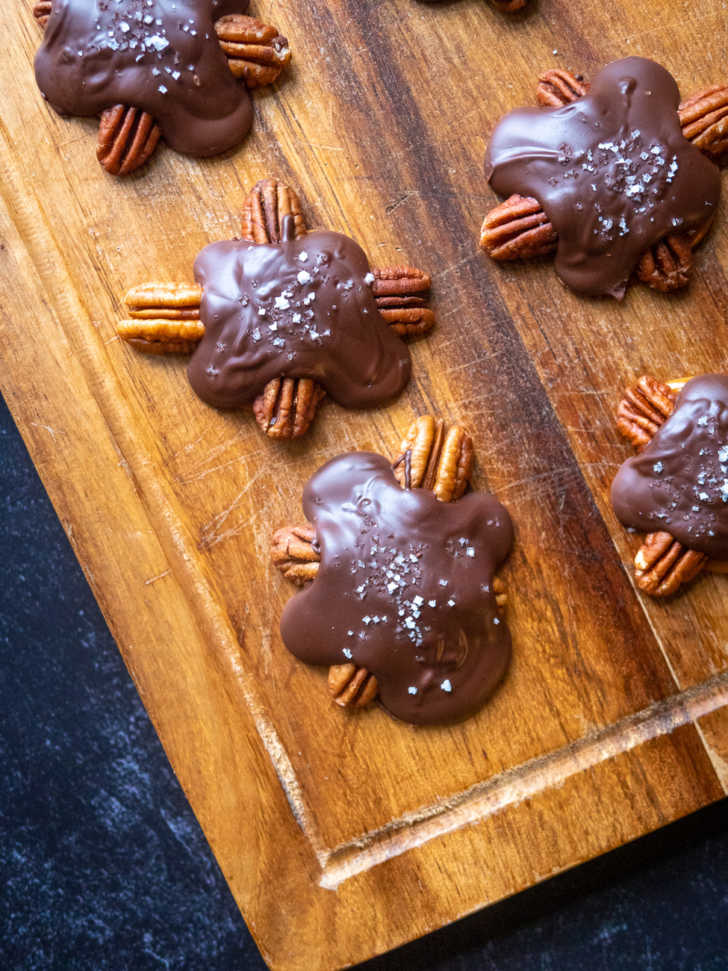 Melt some chopped chocolate or chocolate chips in the microwave along with some coconut oil (which is optional but helps with the hardening) and then pour it over each caramel/pecan mound. A little time in the fridge and they'll set right up so you can get to snacking or gifting or even just admiring your own work.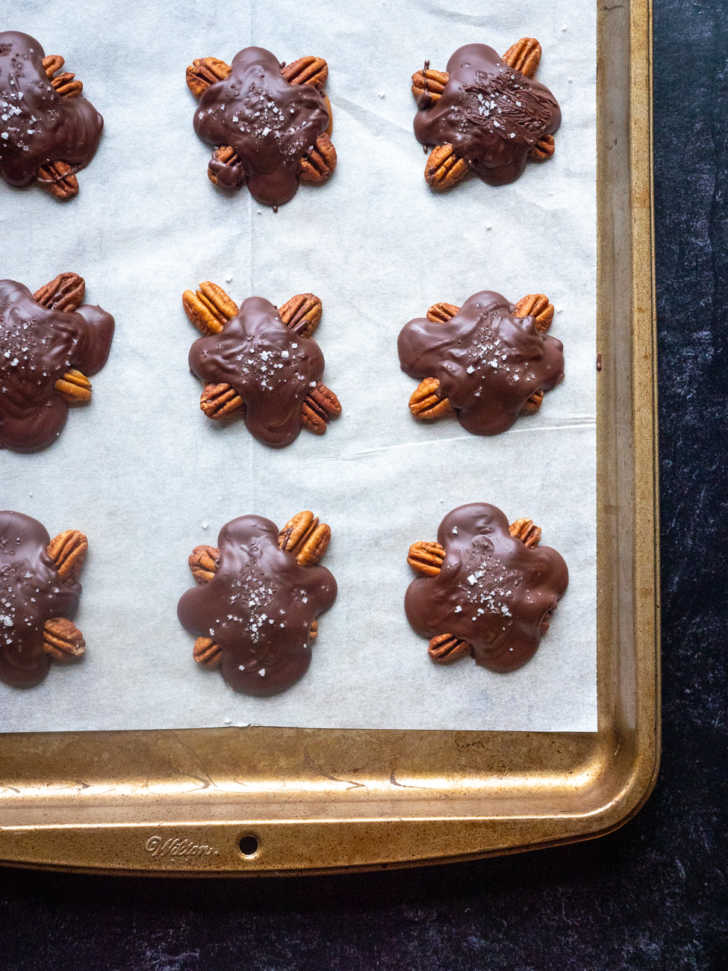 I love a sprinkle of flaked salt over the top of these because it's the perfect contrast to the sweet chocolate and buttery caramel, but it's not an absolute necessity. You can leave them plain, you can dot the top with an extra pecan, you could even add a couple of candy eyes for something more cutesy. However you choose to decorate them, these are about as easy as homemade candy gets which makes them perfect for including in holiday treat tins or just to have around as a special little snack.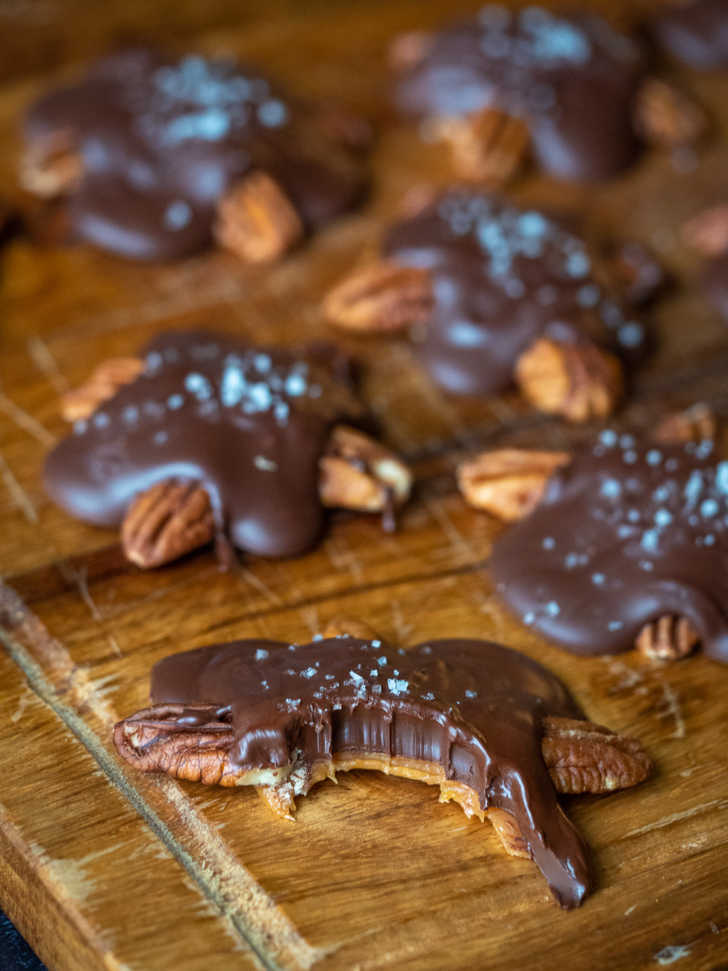 Easy Pecan Turtles
Yield 12 candies
15m prep time
1h inactive
Ingredients
12 caramels
48 pecan halves
8 oz semi-sweet chocolate, chopped (can also use chocolate chips)
1/2 teaspoon coconut oil
Flaked sea salt, as needed
Preparation
Preheat oven to 225°F and line a baking sheet with parchment paper.
Unwrap caramels and place them on the baking sheet, 2-inches apart.
Place in oven until the caramels soften and begin to melt, about 5 minutes.
Remove from oven and press 4 pecan halves into each caramel while still soft, forming an 'x' shape. Set aside.
Meanwhile, melt chocolate and coconut oil in the microwave, stirring every 30 seconds until smooth.
Spoon chocolate over the center of each pecan/caramel cluster, about 1 heaping tablespoon per candy.
Sprinkle each candy with flaked sea salt and set aside until chocolate has set, about 1 hour. Alternatively, you can chill to set, but they are best served at room temperature.
Recipe adapted from Mitten Girl.
SKM: below-content placeholder
Whizzco for 12T