The perfect weekend breakfast.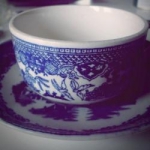 Rose Heichelbech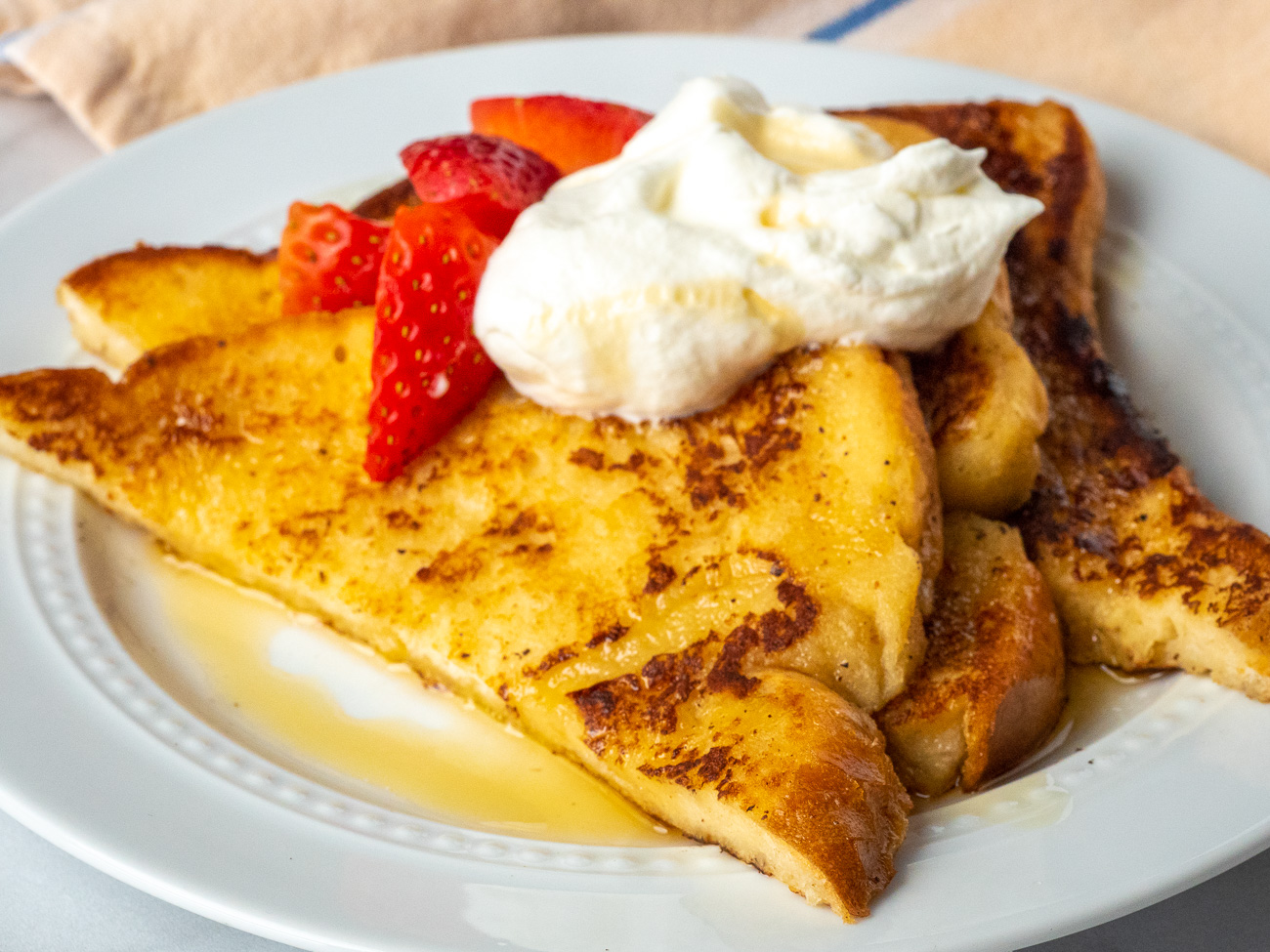 Those mornings when we can sit down together with family to a home cooked meal are really special. So often too many of us will simply have a bowl of cereal or some toast or a banana. But, when you can spare the time those hot, homemade breakfasts are the best. In my house this is most likely to occur on the weekends, which is the perfect time to make this custard French toast. The recipe isn't hard to make, but you end up with a sweet, indulgent, creamy French toast that will no doubt become a regular at your breakfast table.
Like any French toast recipe the first step is to make the egg mixture that you soak the bread in. Instead of using just plain milk, this recipe calls for evaporated milk. This thick and sweet base gives the mix that extra creamy taste and texture – almost as if you stood over a hot pan making homemade custard when all you did was whisk together a few ingredients.
The addition of nutmeg also gives the toast a more custard-y flavor profile. Extra vanilla in the egg mixture also helps to make this a more dessert-like breakfast.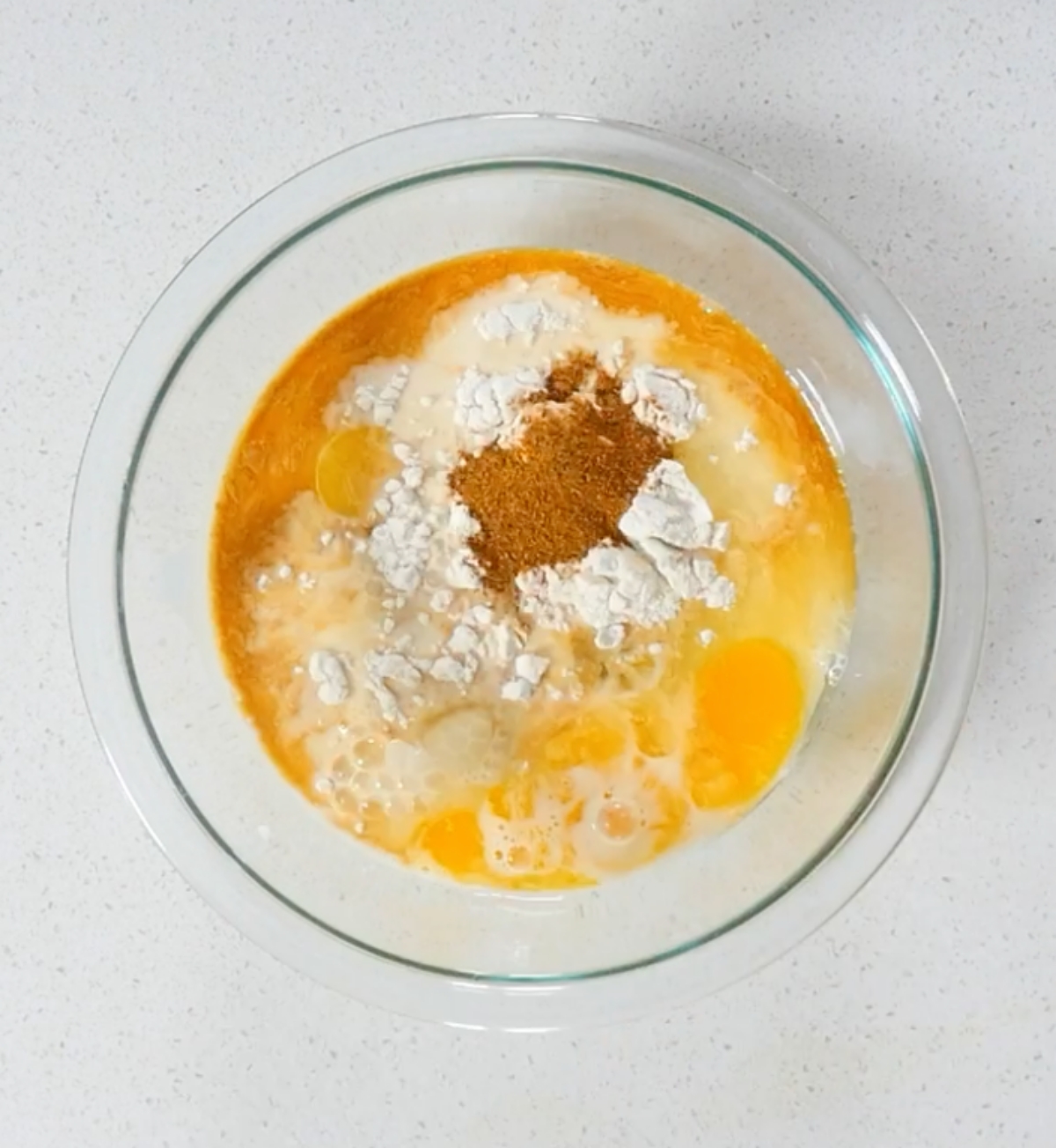 Once you have your eggs, sugar, evaporated milk, nutmeg, and vanilla all mixed together then it's time to dip the bread in. For the best French toast use day-old slices of a thicker bread, such as brioche or Texas toast.
If you know ahead of time you want to make this then you can leave some bread out overnight. Thanks to better storage methods and preservatives most breads don't go stale all that quickly anymore.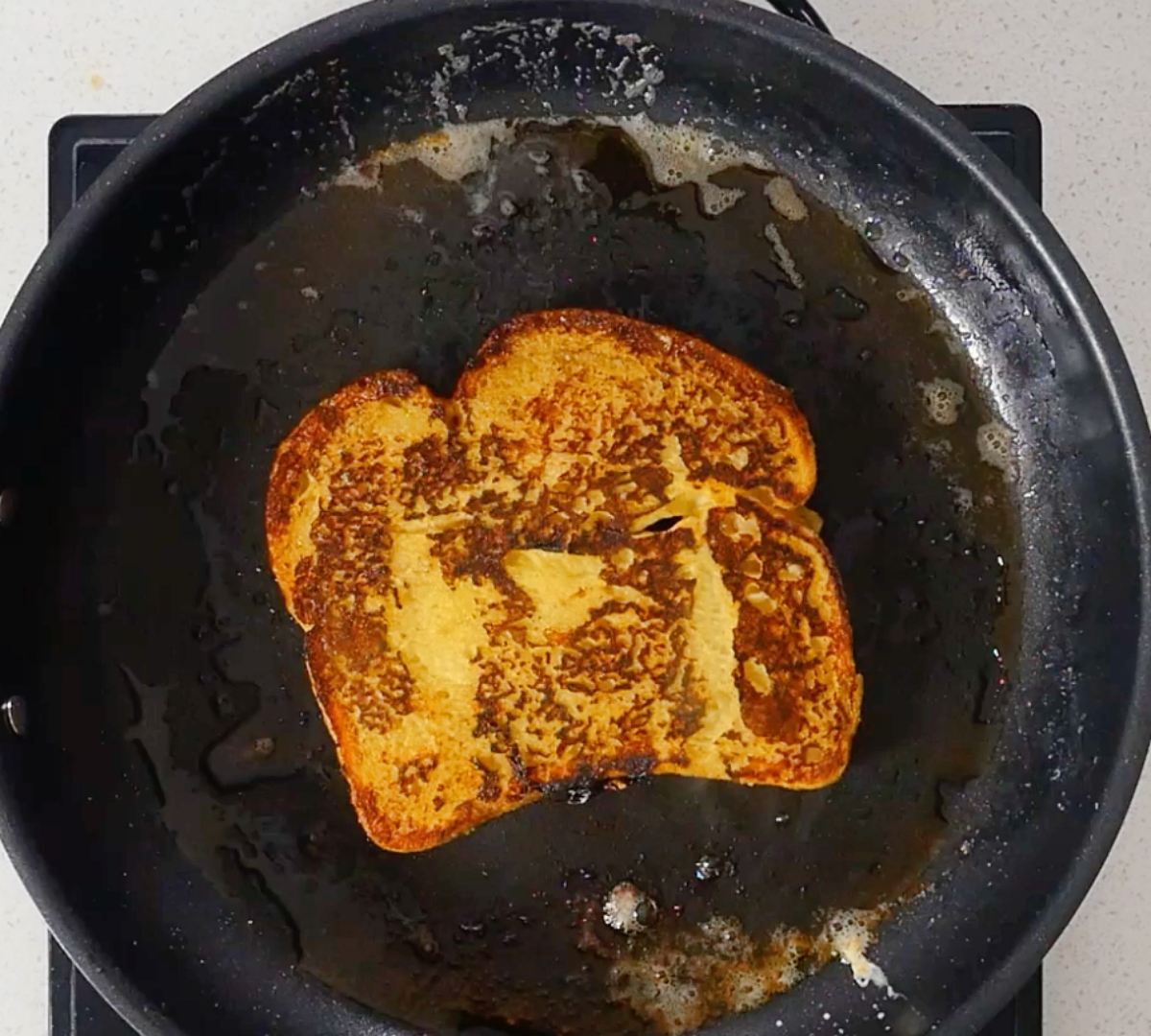 You can also put the bread on a single layer on baking pans and bake it at 250˚F for 20 minutes or so to dry it out. If the oven is still warm when you make the French toast all the better since you'll need to keep the completed pieces done while you finish all of the rest.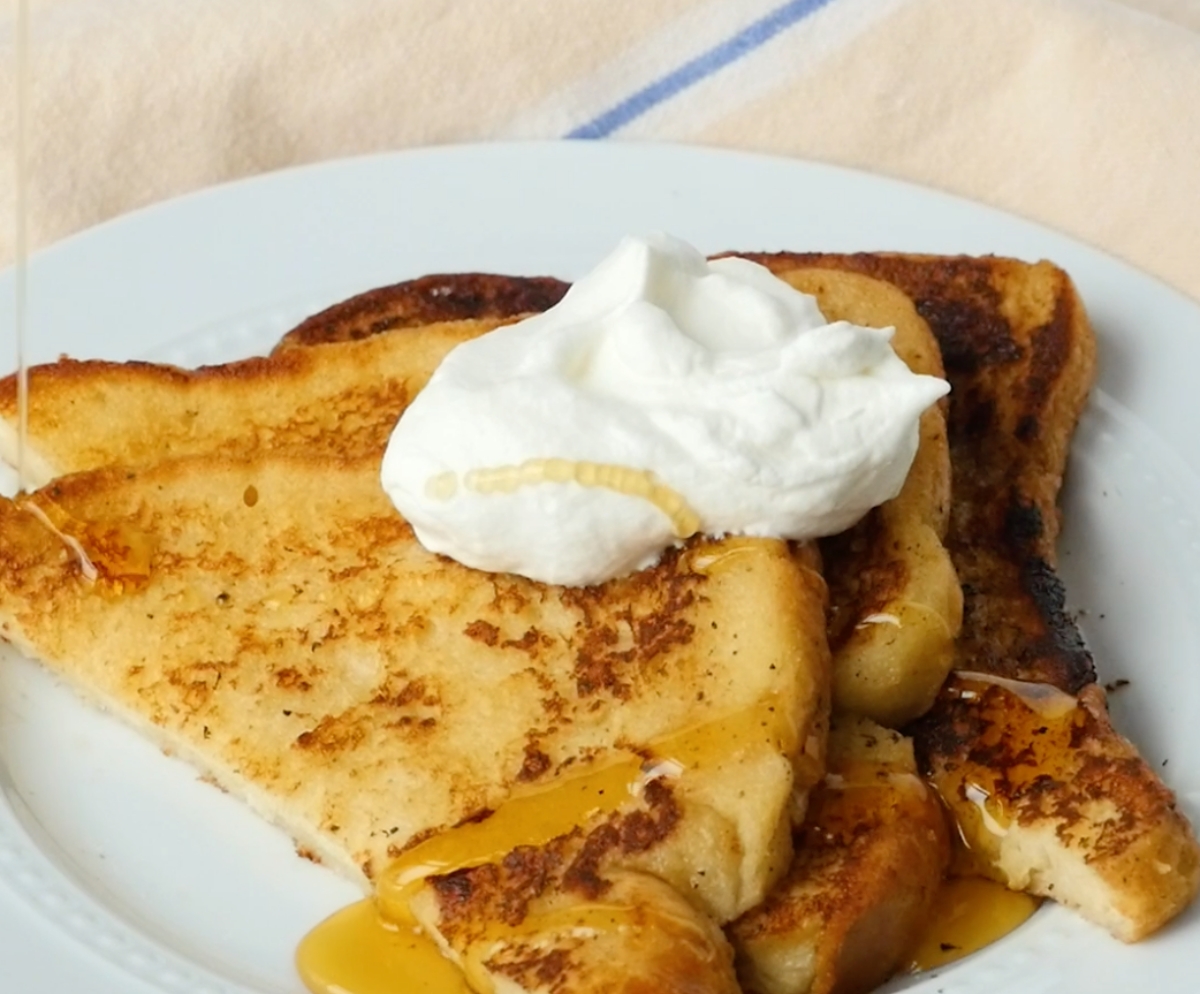 Once you have fried all the pieces and removed the ones in the oven serve them with a dollop of whipped cream, some fruit, or some maple syrup. You won't find a richer, creamier recipe for French toast anywhere.
Custard French Toast
Serves 6-8
15m prep time
20m cook time
Ingredients
2 eggs
1 (12 oz) can evaporated milk
2 teaspoons vanilla extract
3 tablespoons granulated sugar
1 tablespoon plus 1 1/2 teaspoons all-purpose flour
1/4 teaspoon salt
1/2 teaspoon nutmeg
8 to 10 slices thick, day-old bread such a brioche or Texas toast
4 tablespoons butter
Preparation
Whisk together eggs, evaporated milk, vanilla extract, sugar, flour, salt, and nutmeg. Soak each slice of bread in egg mixture, turning to ensure both sides are covered. Extra thick or dry bread may need to sit in mixture for a minute.
Over medium-high heat melt 1 tablespoon butter. Place 2 slices of bread on pan and cook for 2 minutes on each side or until lightly brown. Repeat until all pieces of toast are done.
Keep oven on lowest temperature and place done French toast pieces on cookie sheet in oven until all are done. Serve with fresh fruit, whipped cream, or maple syrup.
Recipe adapted from ​​ Carnation.
SKM: below-content placeholder
Whizzco for 12T