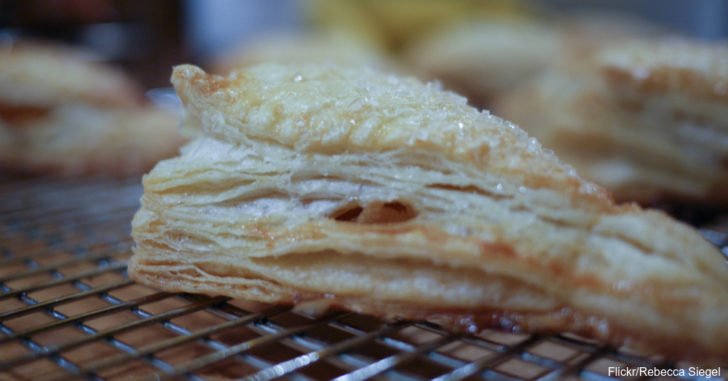 Puff pastries have layers upon layers of buttery, flaky goodness that keep fruits, vegetables and cheese moist and steamy inside. Traditional pastry puffs take hours to create, but a shorter method comes into play for busy moms and dads on the go.
Traditional Methods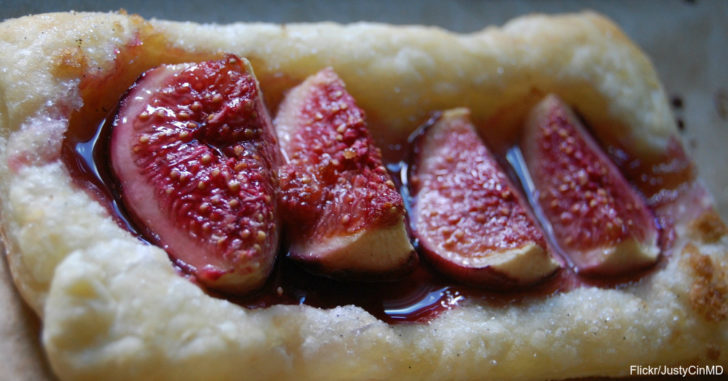 Traditional puff pastries take awhile to make because you roll out dough for up to two hours. Then you may have to leave the dough in the refrigerator for more time before you can even begin to add ingredients. You may spend half of your day in the kitchen just on the bread for traditional puffs as you roll out the dough, fold it, roll it out again, cut it, fold it and keep rolling. The results are worth it because you create hundreds of layers of bread that puff up perfectly crispy in the oven.
Uses for Pastry Puffs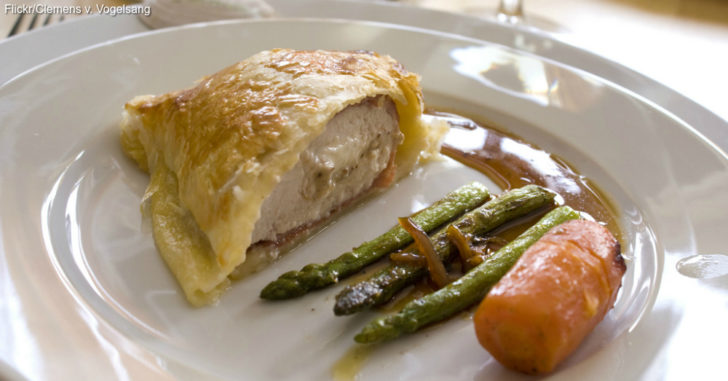 Once you have the bread recipe down, you can fill pastry puffs with whatever ingredients you want. Use the dough for pot pies; for bite-sized treats; or as a base for casseroles filled with fruits, vegetables, meats or cheese. You can also bake the pastry into quiches, pies and breadsticks. However, rather than working hard for half the day to make warm and tender pastry puffs, chefs created a shorter method to achieve similar results.
Shorter Method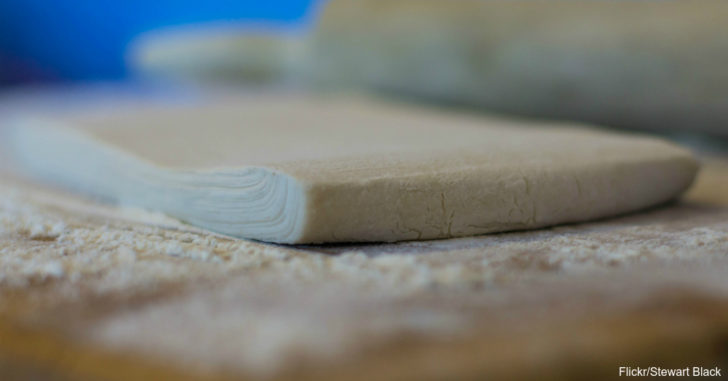 Rough puff pastry doesn't have the hundreds of layers perfected by traditional French chefs, but the results are still impressive with a recipe you make at home. Blend together cold water, flour, salt and butter, and form a rough square. Place the dough on a floured surface, and coat your rolling pin with plenty of flour. Roll out the dough until it's flat.
Fold it over until you make a square again. Repeat this process six or seven times, and then cover it in plastic wrap. Refrigerate the dough for at least one hour before making it into layers of crispy crust for your family or dinner guests to enjoy. You may have a couple dozen thin layers of dough because of the way you worked the gluten in the flour, so you still have a bunch of flaky layers that keep the inside of your pastries hot and gooey while forming a crispy outside crust. Rough puff pastry works wonders in a pinch, and it produces a similar texture to traditional methods without you spending all morning or afternoon in the kitchen getting an upper-body workout. Once you have your basic dough recipe, try this wonderful vegetable pot pie casserole for dinner.
SKM: below-content placeholder
Whizzco for 12T