Out of chicken ideas? Look no further than this crispy, creamy dream of a dinner.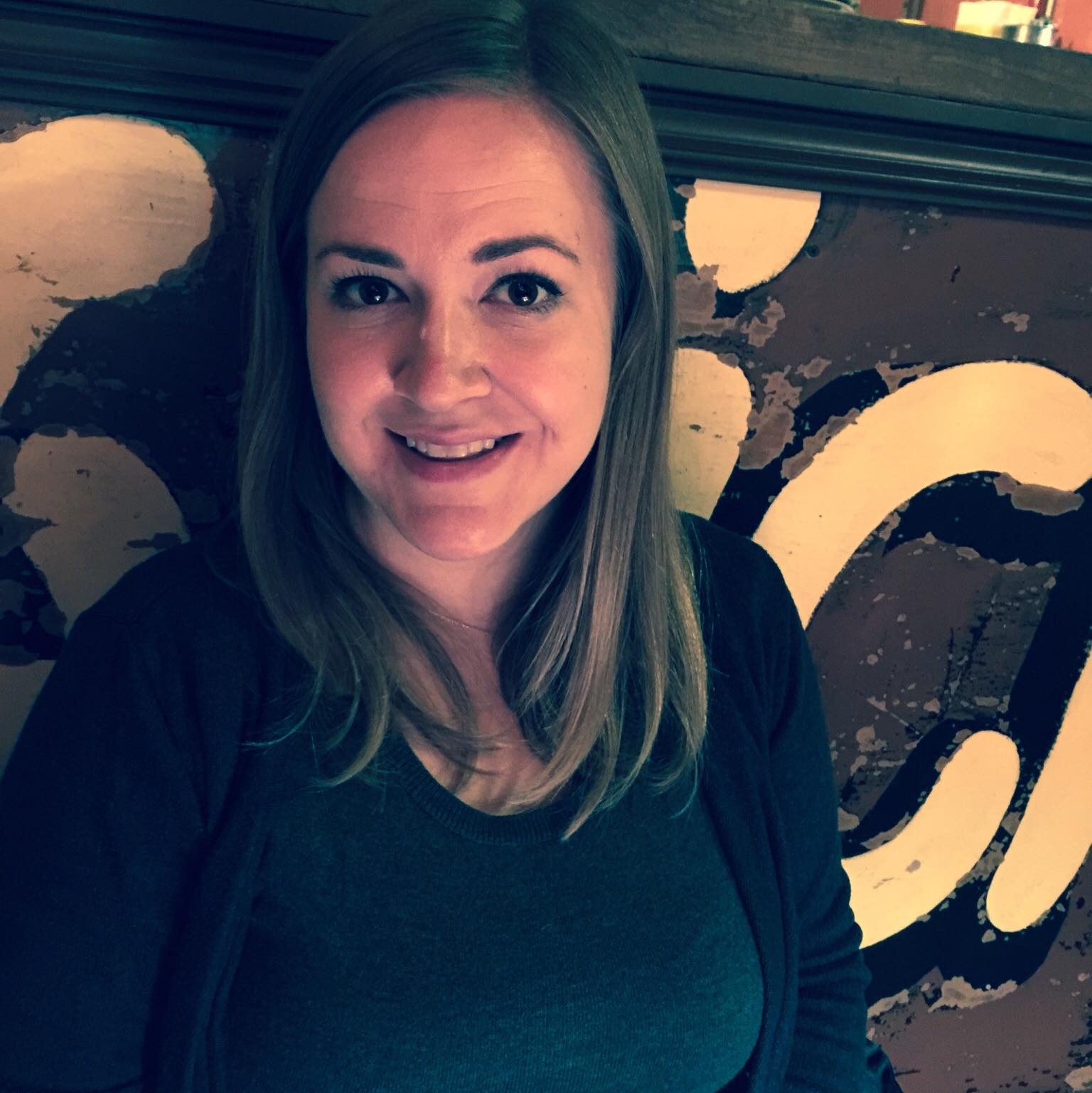 Kristy Norrell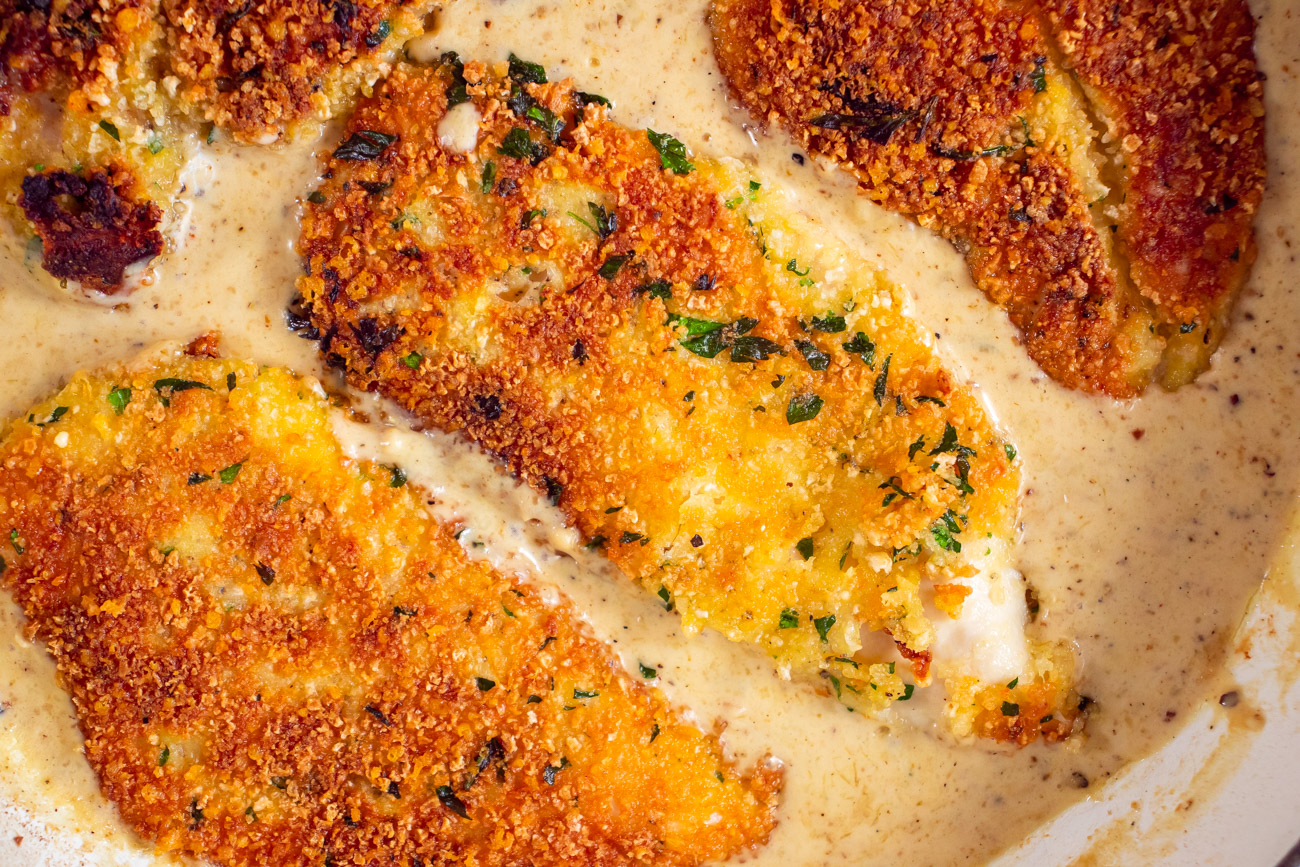 I have something to tell you — chicken doesn't have to be boring. It's true. If you're anything like me, you tend to rely on chicken breasts as your go-to dinner protein far too often (it's quick! it's fairly cheap! it's easy!), so often in fact, that you run out of ideas and inspiration to make it interesting. But it doesn't have to be that way! There are a million and one ways to cook a chicken breast and sometimes you just need a little nudge in the right direction to find one that feels a little novel and a lot delicious. Say hello to our Crispy Garlic Parmesan Chicken. It takes a basic ol' chicken breast and coats it in parmesan-panko kissed goodness but also surrounds it in a creamy sauce that's easy but not to be missed. Even if you're way past your limit on chicken dinners, this one will hit the spot.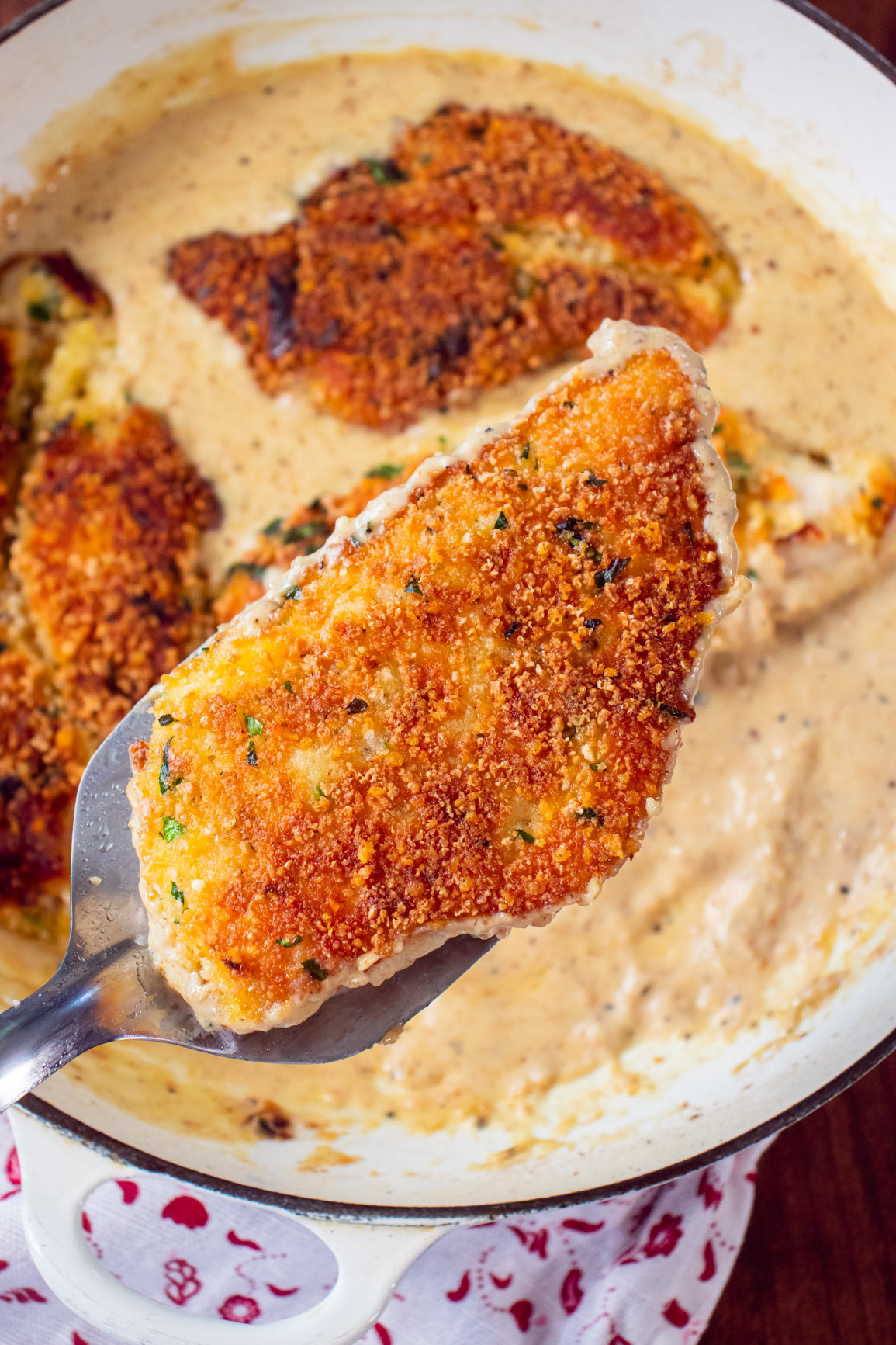 Now, this chicken is crispy but you don't have to deep fry anything to get there, which means there's not a lot of mess and splatter to deal with and no oil to discard. The key to crispiness here is more in the breading, which is a flour dredge > egg wash > breadcrumb situation but then only requires a couple of tablespoons of oil in a sauté pan after that. And let me tell you about those breadcrumbs — it's not just breadcrumbs, it's panko breadcrumbs mixed with parmesan and a little bit of parsley so there's plenty of flavor with the crunch.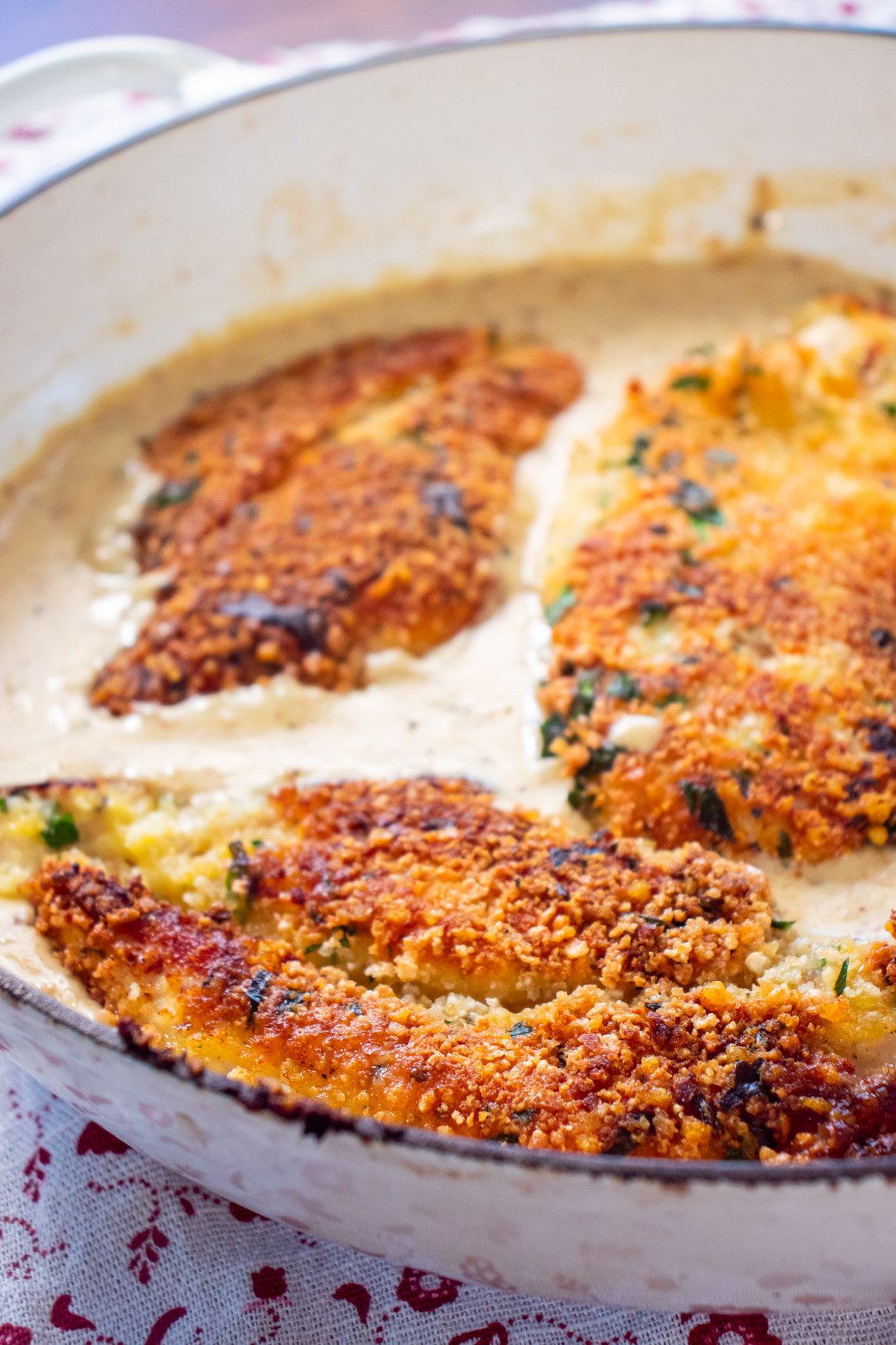 After the chicken is golden brown, you'll build the sauce and pop the chicken back into the pan to warm through. And while I love crispy chicken (who doesn't?), the sauce is far and away my favorite thing about this dish. It's a simple pan sauce and starts with a roux (some butter and flour) but has three cloves of garlic, white wine, heavy cream, and a little more parmesan for good measure. It's heaven, and you'd be very smart to make some pasta alongside of this so you have an extra vehicle for getting that sauce into your mouth.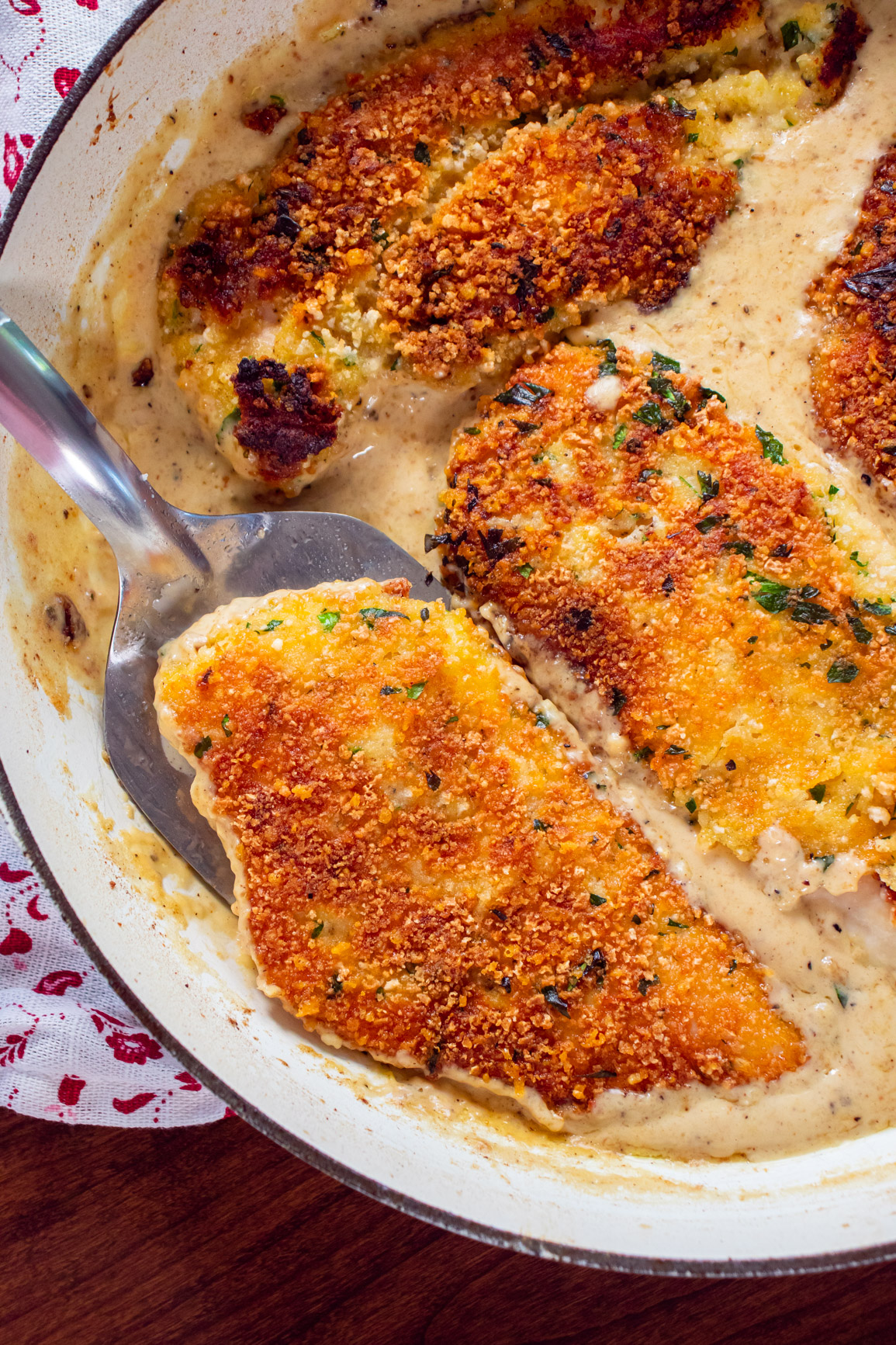 Crispy Garlic Parmesan Chicken
Serves 2-4
10m prep time
15m cook time
Ingredients
2 boneless skinless chicken breasts, cut in half lengthwise
For the flour mixture:
2 cups all-purpose flour
1 teaspoon salt
1/2 teaspoon black pepper
1/2 teaspoon garlic powder
1/2 teaspoon paprika
For the egg wash:
2 large eggs
1/4 cup water
For the breadcrumbs:
2 cups panko breadcrumbs
3/4 cup Parmesan cheese, freshly grated
2 tablespoons fresh parsley, minced
Vegetable oil, as needed, for frying
For the sauce:
1 tablespoon butter
1 tablespoon flour
3 garlic cloves, minced
1/2 cup dry white wine
1 cup heavy cream
1/2 cup Parmesan cheese, freshly grated
Kosher salt and freshly ground black pepper, to taste
Fresh parsley, minced, for serving
Preparation
If needed, pound chicken out to an even thickness. Season liberally with salt and pepper.
In a large, shallow bowl, whisk together the 2 cups flour, 1 teaspoon salt, 1/2 teaspoon black pepper, and 1/2 teaspoon paprika.
In a separate shallow bowl, whisk together the 2 eggs and 1/4 cup water.
In a third shallow bowl, whisk together the breadcrumbs, parmesan cheese, and parsley.
Dredge chicken in flour on both sides, shaking off excess.
Dip chicken in egg wash, again shaking off excess. Finally, dredge chicken in panko breadcrumb mixture and set aside.
In a large skillet over medium-high heat, heat about 2 tablespoons of vegetable oil. Brown chicken until golden brown and cooked through, about 4-5 minutes per side, and set aside on a paper towel lined plate to drain.
Reduce heat to medium, then add butter to skillet. Whisk in flour and garlic and cook 1 minute or so, stirring constantly.
Pour in white wine, whisking frequently, and let liquid reduce by half.
Whisk in cream and let bubble until thick. Remove from heat and stir in Parmesan cheese until melted. Season to taste with salt and pepper.
Add chicken back to skillet and let warm through. Serve with sauce spooned over chicken and fresh parsley, if desired. Enjoy!
SKM: below-content placeholder
Whizzco for 12T