Level up your colorful side dish with crispy bacon bits!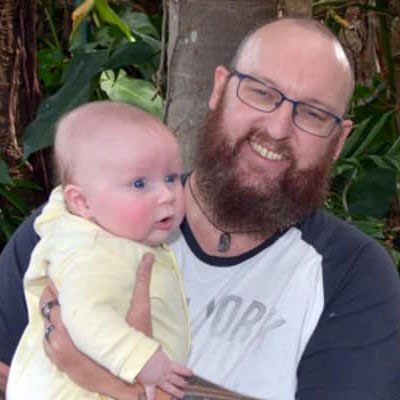 Jono Elderton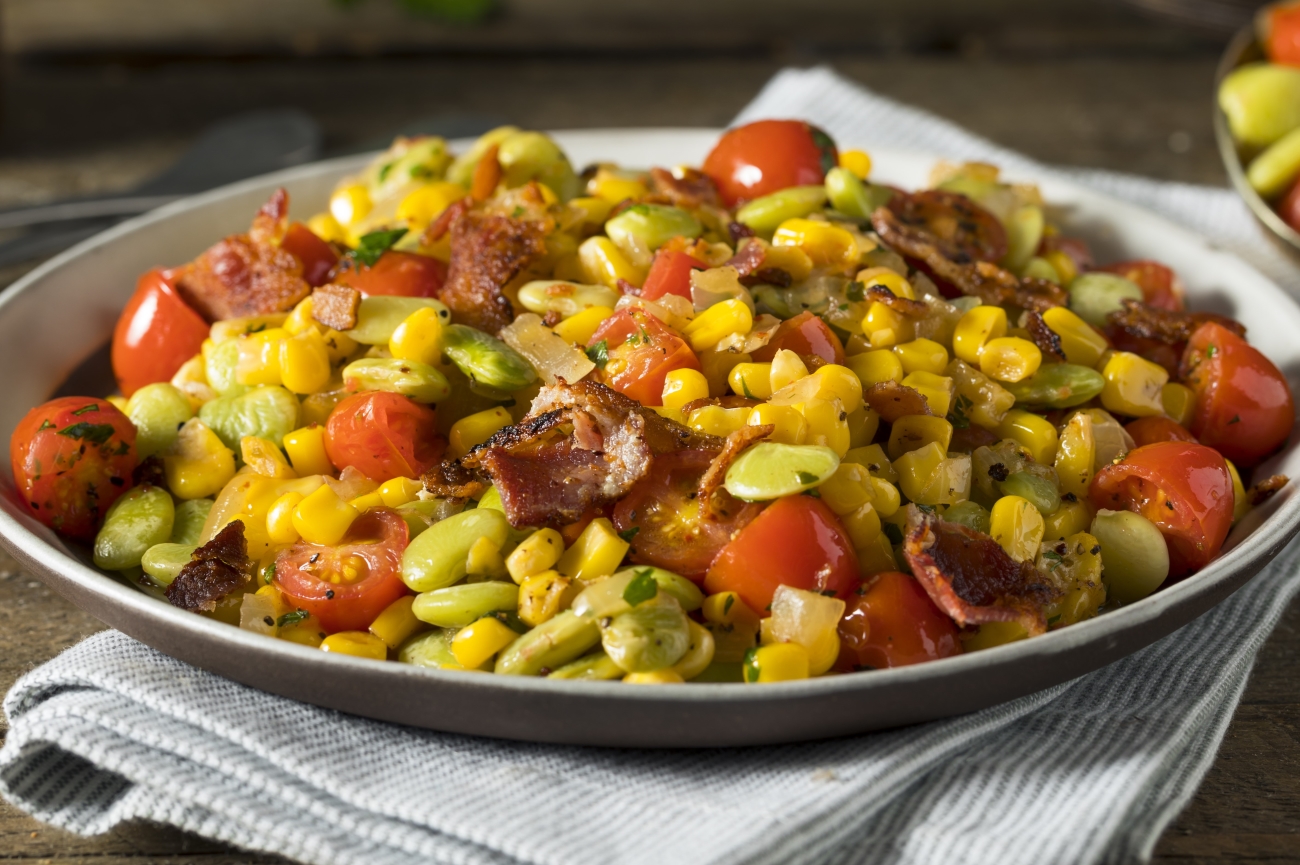 A bright, fresh salad is the perfect side dish all year round. A succotash salad mixes up a variety of bright veggies into a zesty side dish, enlivened in this recipe by the texture and salty taste of perfectly crispy bacon bits. Whether you're serving burgers or barbecue ribs, grilled chicken or roasted meat, this succotash recipe adds a fun, energetic element to your table that is perfect for holiday season.
This Crispy Bacon Succotash recipe has given me the opportunity to learn more about one of my favorite words, made popular by Sylvester the Cat (usually in an exasperated fashion, which comes in handy for me with three small kids!). I had absolutely no idea that succotash came from the Native American word 'sohquttahhash,' which means broken corn kernels. I can't wait till I tell the family next time I serve up succotash!
For this recipe, I've opted for simplicity in execution. Using frozen veggies – corn kernels and lima beans – instead of fresh makes for quicker, simpler cooking, with little effect on the dish's overall flavor. It's also versatile – you can cook it up the night before and it's just as impactful on the next day's table!
Part of the succotash charm is its fresh feel and bursts of bright flavor on the tongue, thanks in no small part to the use of lima beans. These little beans – not those slimy things you might remember from your younger – are nutty and gently sweet when frozen or fresh, and provide your succotash a vibrancy that is almost unmatched – they mesh perfectly with corn and bacon, who have been friends for a long time!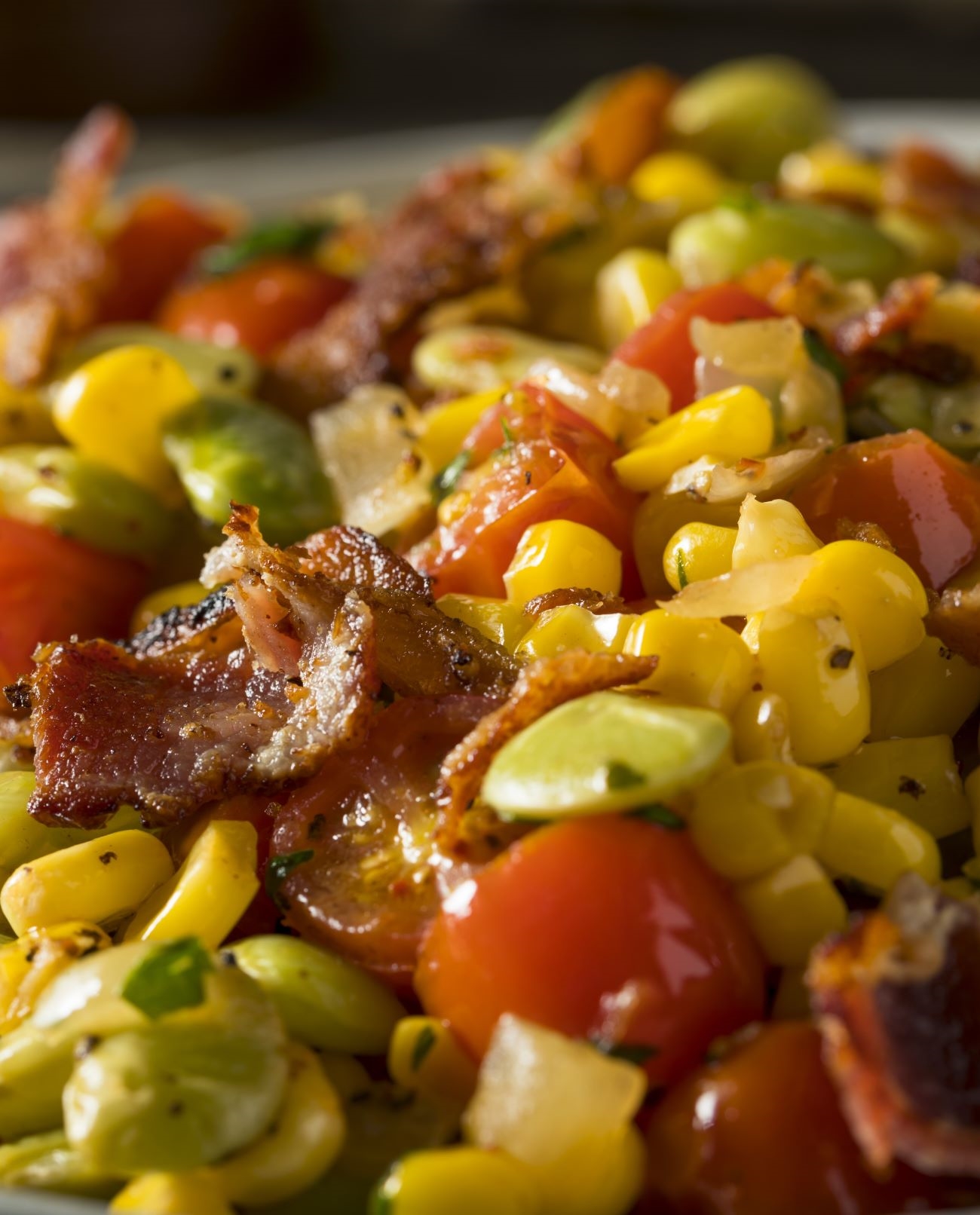 Streaky bacon works delightfully as the salty, crispy component that contrasts with the veggies and luscious pop of cherry tomatoes. The bacon fat crisps up perfectly in the pan and by the chunk, while also leaving some grease for you to use as a flavor addition when cooking. This results in a salty, smoky flavor throughout the dish that you can make bolder by adding a tablespoon of apple cider vinegar.
Salt, pepper and garlic, are also must include ingredients – they add pop and earthy goodness that work nicely with onion and tomatoes, and help even out the beans and corn. You can add a little, but I like to add a lot – the succotash should burst with complementary flavors. As for the garnish, this version calls for fresh green basil. It's bright and refreshing, but doesn't overpower the salt and crunch. If basil isn't your thing, you can easily substitute with something milder like parsley, or a wilder option such as mint.
Crispy Bacon Succotash is a tremendously flavorsome salad (that also looks divine), giving your taste buds that irresistible taste of freshness fun! It's the unique side dish that you want on the table at Thanksgiving or Christmas to to enliven any roast meat or seafood plate!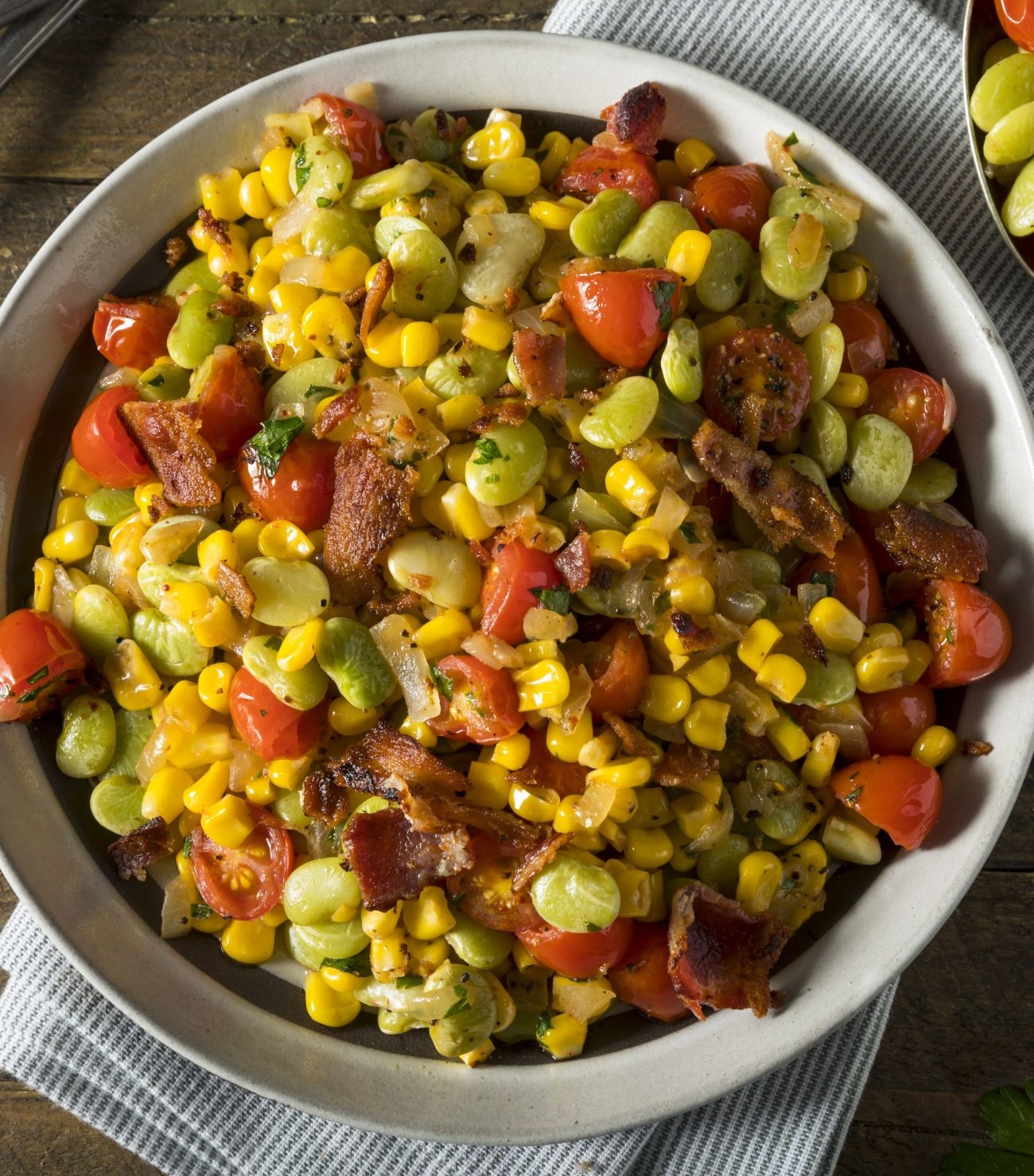 Crispy Bacon Succotash
Serves 4-6
10m prep time
20m cook time
Ingredients
8 oz streaky bacon, cut into 1/2 inch strips
Cooking spray oil, for frying
1/2 yellow onion, finely chopped
1 teaspoon minced garlic
2 cups frozen lima beans, thawed
2 cups frozen corn kernels, thawed
1/2 carton (4 oz) cherry tomatoes, halved
1/2 tablespoon apple cider vinegar
1/4 cup water
2 tablespoons unsalted butter
Garnish: 1/4 cup fresh chopped basil
Kosher salt and black pepper, to taste
Preparation
Heat a large skillet over medium-high heat. Lightly spray with cooking oil, then add the chopped bacon pieces. Cook until crisp (approx 7 minutes) then set bacon aside to cool on paper towels.
Leaving the bacon fat in the skillet, add the onion and garlic and cook for 3-5 minutes, until the onion is translucent. Add the lima beans, corn kernels, tomatoes, apple cider vinegar and water, and stir through.
Reduce the skillet's heat to low and cook succotash for 8-10 minutes, stirring frequently. Remove vegetable mix from the heat once they've softened, then fold in butter.
Add bacon bits over top, salt and pepper, then garnish with fresh basil. Serve crispy bacon succotash in a large presentation bowl warm or at room temperature.
Recipe adapted from Chef Elizabeth Reese
SKM: below-content placeholder
Whizzco for 12T