Looking for something fun to do for Easter? Why not dye some eggs? Given that we're still in the midst of a global pandemic, and Easter is only a few weeks away, it's unlikely that we'll be able enjoy the holiday with our friends and family like we normally would. But that doesn't mean we can't still spruce up our homes with some adorable-looking egg decor.
Thanks to the crafting skills of YouTubers EvanTubeRAW, you can easily dye some out-of-this-world cosmic Easter eggs with their very easy method. In fact, all you need is some shaving cream and food coloring!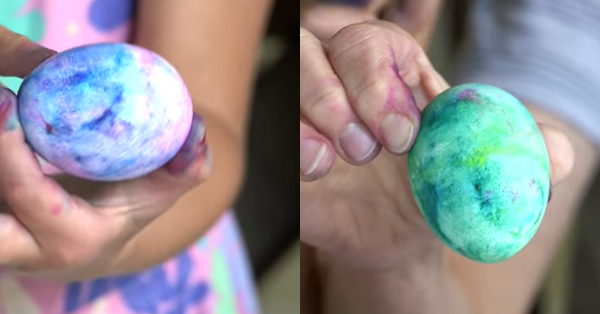 As Jillian and her mom show us, it's a fun project that can be enjoyed by your whole household. Of course, if you are worried about making a mess of your clothes, then you might want to wear an apron and gloves.
Below is the entire materials list:
Hardboiled eggs (cooled)
Shaving cream
Food coloring
Glass casserole dish
Large piece of cardboard
Paper towels
Skewer, toothpick, or straw
Directions:
Spray shaving cream into a glass dish – enough shaving cream to where it is roughly an inch thick. Then spread the cream evenly throughout the casserole dish.
Next, add 2-3 different colored food colors and evenly drop the colors throughout the shaving cream.
Using a toothpick, straw, or skewer, gently swirl the colors around in order to create a marbled effect within the shaving cream. Make sure not to blend the colors too much, you still want them to be distinguishable from one another.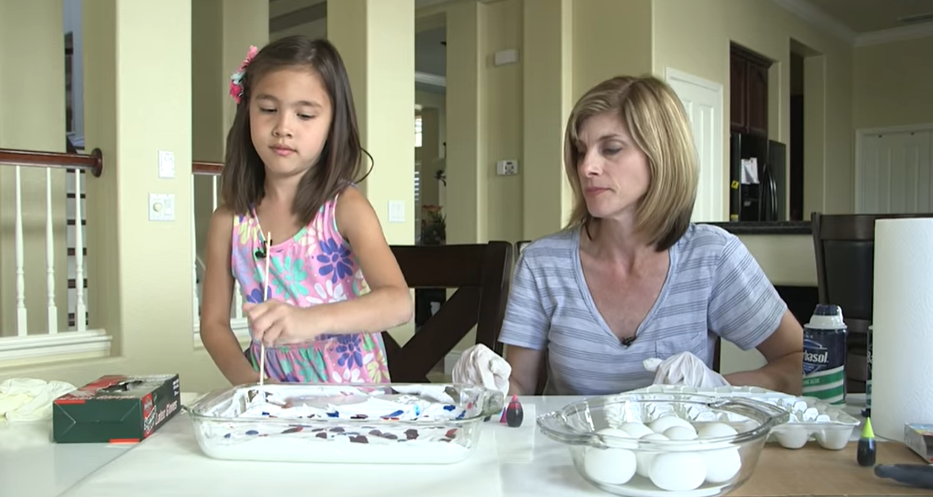 Next, take your eggs – one at a time – and gently drop them into the shaving cream on one end of the casserole dish. Then, slowly roll them from one end of the dish to the other before taking them out.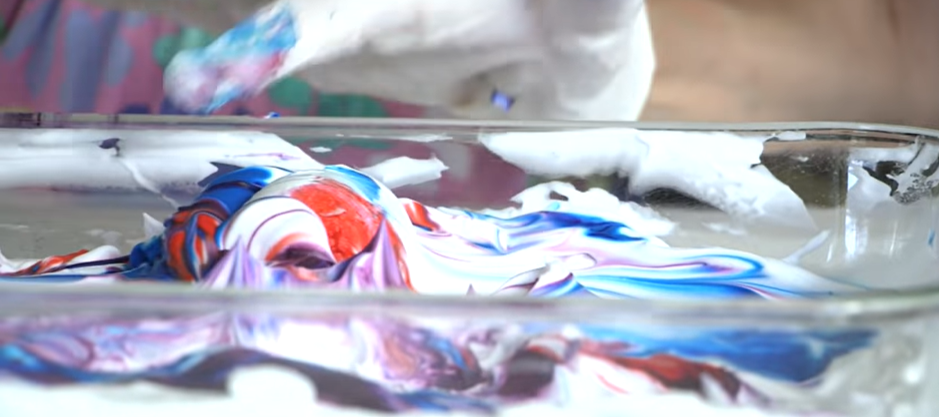 Place them on the cardboard piece and let them dry there for 10 minutes.
It's as simple as that! Afterward, you will have a stunning batch of colorful eggs that you can then use to decorate Easter baskets or table centerpieces with.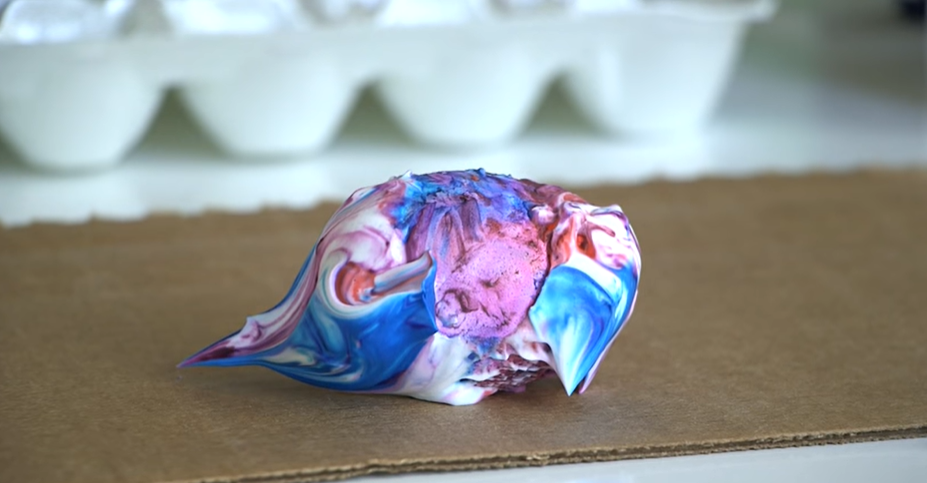 You can keep the hardboiled eggs in the fridge for up to a week, but you should be aware that hardboiled eggs shouldn't be left out of the fridge at room temperature for longer than two hours. And certainly don't eat them if they've been left out or if one of the dyed eggs happens to be cracked.
For full instructions, check out the video below:
What do you think of these gorgeous eggs? How will you be celebrating Easter this year in the face of the pandemic? Let us know!
SKM: below-content placeholder
Whizzco for 12T