Every year when the weather heats up in the summer we get to enjoy the birds chirping, the long evenings when the sun seems to hold on until the very last minute, and the enjoyable produce that comes into season. But, along with all these wonderful aspects of summer can also come some searing temperatures that can make us question if we even have the motivation to cook anything at all. For nights when it's just too hot to cook, here are 8 dinners that make light work of preparing the evening meal.
Southern Pimento Cheese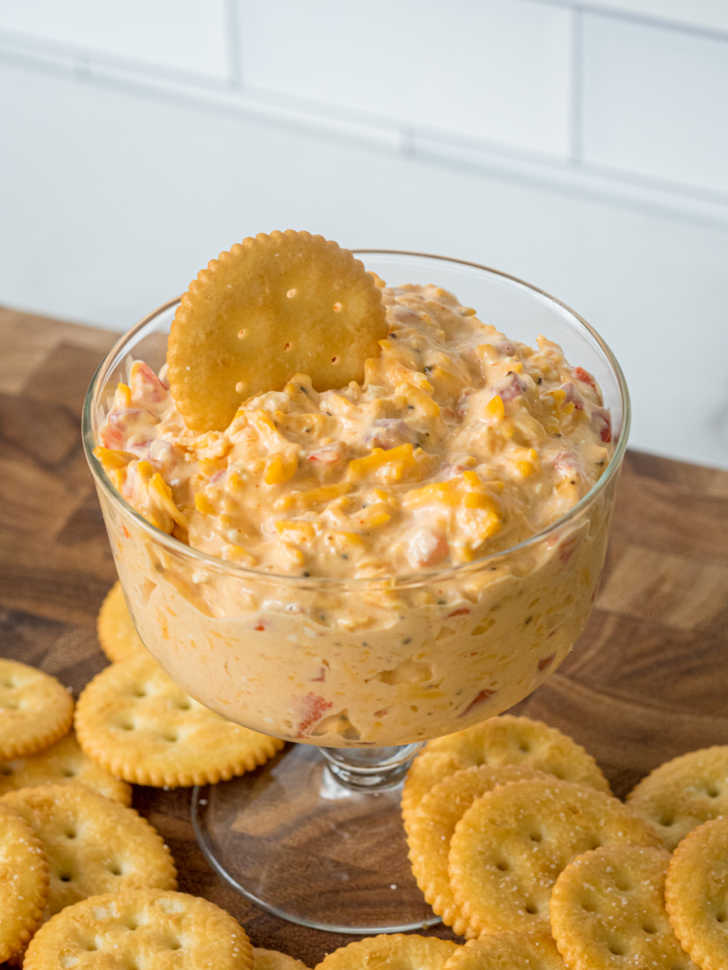 This recipe is a staple in the South and for good reason: it's tangy, yet creamy and all-around satisfying. For a summertime lunch or dinner there's nothing like a pimento cheese sandwich. And, if you've only ever had store-bought then be aware: this recipe is the real deal and tastes so much better than the jarred stuff. Get the recipe here.
White Bean Tuna Salad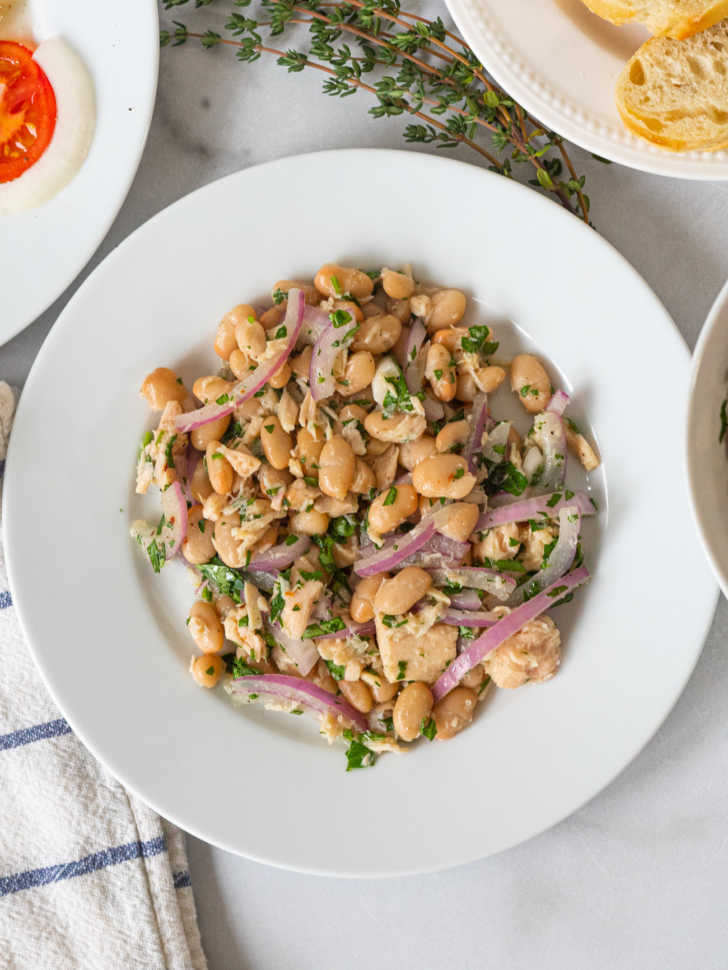 When you want something that's packed with protein and flavor, yet takes a very small investment of time and effort look to this white bean and tuna salad. Red onions, fresh parsley, a couple of cans of tuna and some white beans come together for a tasty dish that's perfect served on a slice of crusty bread or over leftover cold pasta. Get the recipe for this cool main dish here.
Amish Pasta Salad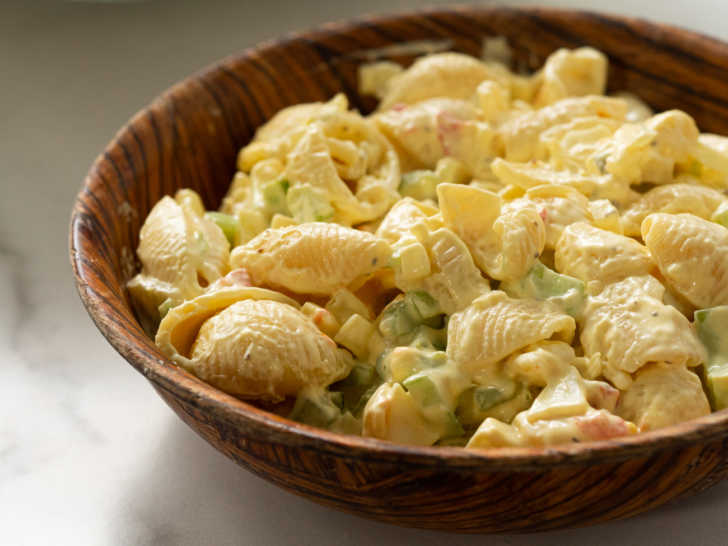 Speaking of pasta, this cold Amish pasta salad has all the comforting flavors of the country, but without making the house heat up with a lot of cooking. The only thing that needs to be cooked for this dish are the macaroni noodles (or whichever pasta shape your family prefers). Serve alongside some leftover chicken or with ham sandwiches for a quick evening meal that is filling, but not too heavy. Get the recipe right here.
Marinated Tomato Salad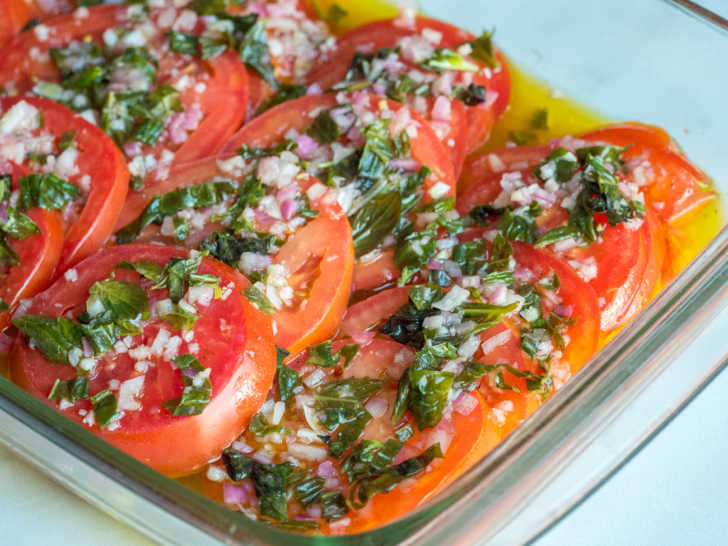 If you're looking for something a bit lighter then this marinated tomato salad might just be the ticket. Tomato slices are livened up with spices, chopped onion, and basil and then marinated for 2 hours for the flavors to come together. The end result is a flavorful dish that let's the flavor of fresh tomatoes really shine through. Served on bread, pasta, or with chunks of fresh mozzarella it's a winning dish that celebrates summer. Find the recipe here.
Soba Noodle Rainbow Salad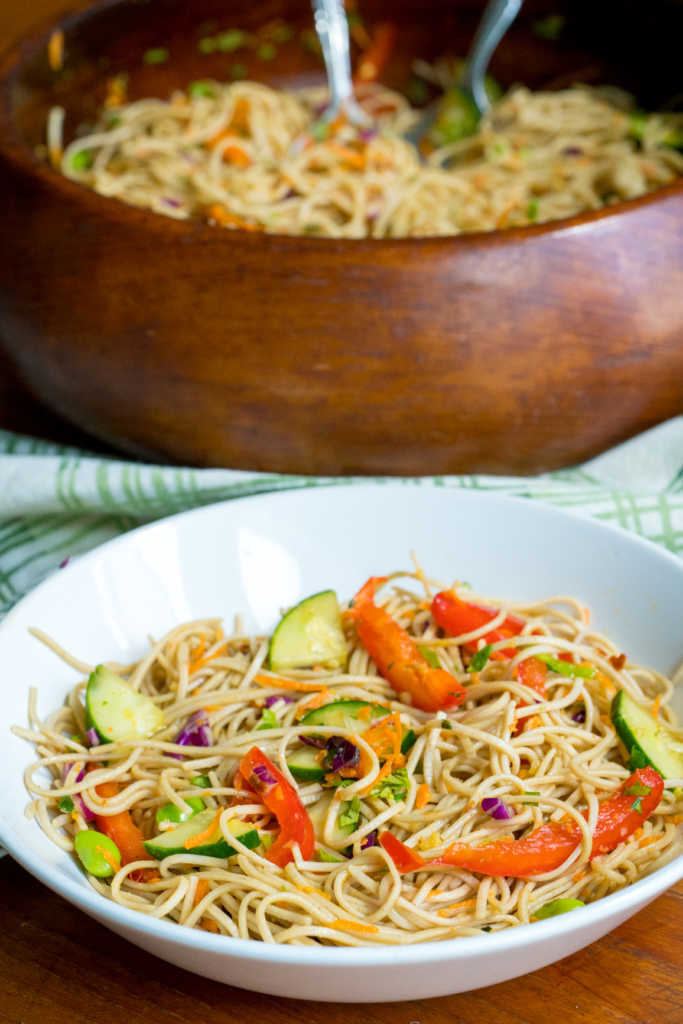 For an international take on salad this rainbow soba noodle recipe relies on soba noodles, a light noodle made of buckwheat that's commonly served in Japan and other Asian countries. These noodles don't need long to cook and they are dressed with a sesame and soy sauce mixture and a bevy of fresh vegetables. It's a healthy, light, and very yummy cold dinner. Get the recipe here.
Green Gazpacho Soup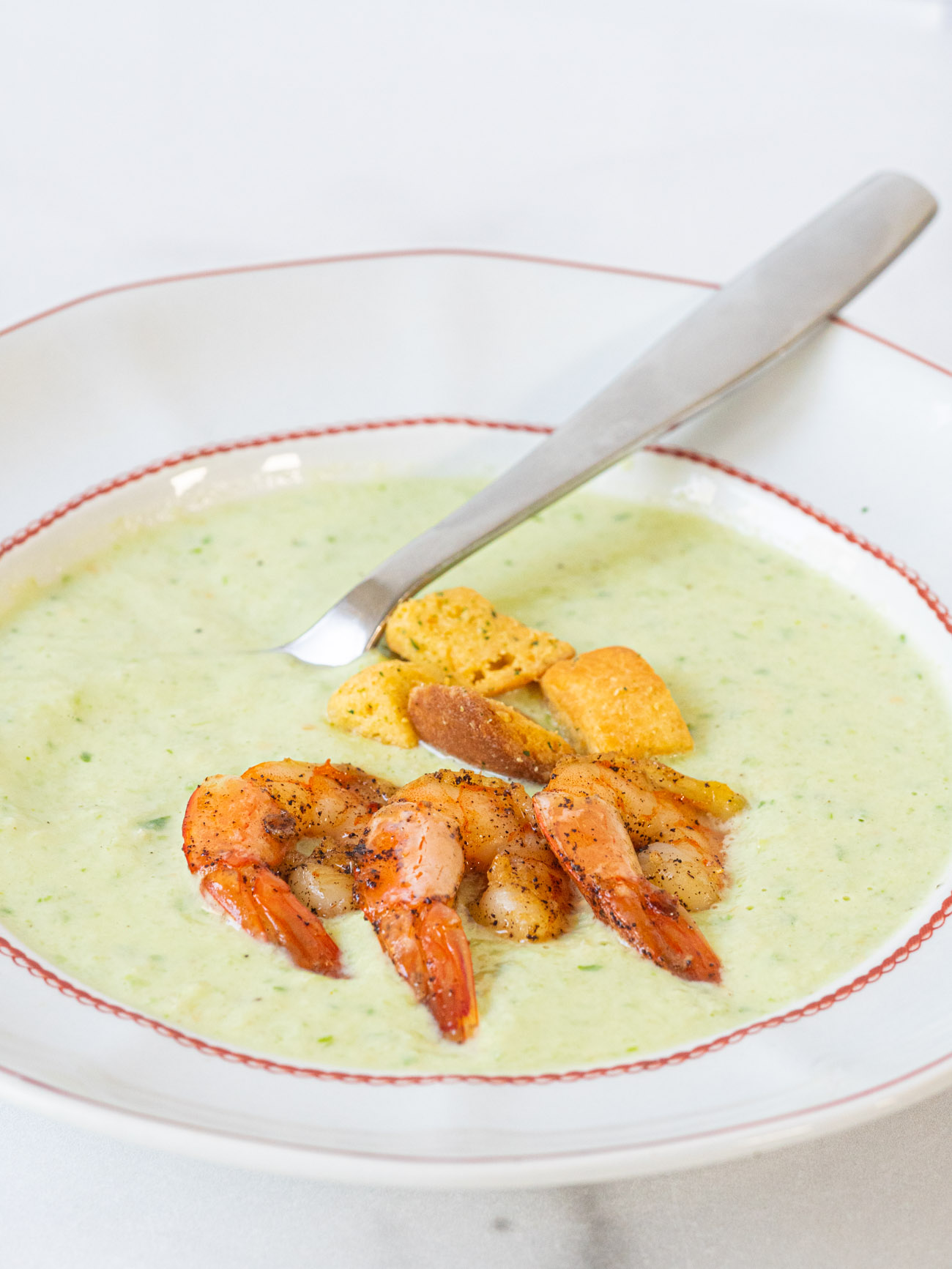 We're used to gazpacho soup being made with tomatoes and looking red, but green gazpacho soup is a fresh take on the Spanish dish. Instead of tomatoes, this recipes uses tomatillos- a farmer's market staple that's in season in summer and fall. The fresh and cooling soup is also livened up with English cucumber which has no seeds to fuss over removing. Blended with spices and yogurt, it's a wonderful cold soup for the warmer months. See how to make it right here.
Doritos Taco Salad
When the weather is punishingly hot, we often turn to sweet drinks and fresh fruit, but savory snacks in hot weather can easily be turned into complete meals. Case in point: Doritos taco salad. The only thing that needs to be cooked in this dish is the ground beef, seasoned nicely with taco seasoning. After that it's just a matter of assembling the greens, beef, and Doritos for a wonderful crunchy meal. You can add black olives, sliced pickled jalapeños, or anything else you like on your taco salad, Get the recipe here.
Vietnamese Chicken Salad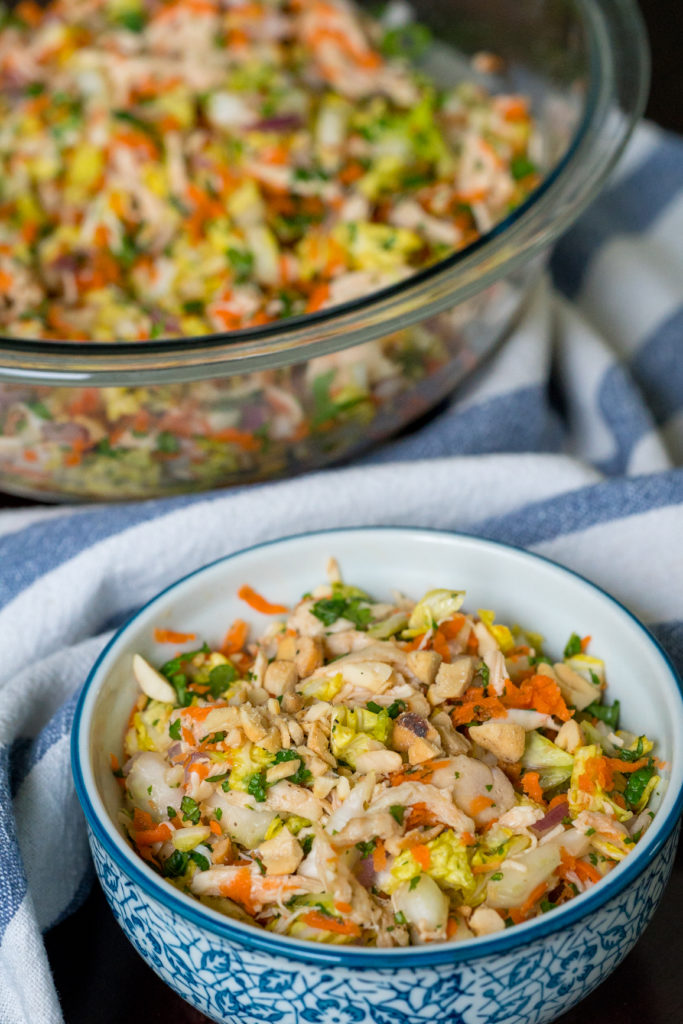 Instead of the usual chicken salad or caesar, why not go for something a bit more flavorful? This cold Vietnamese chicken salad has a wealth of fresh veggies and you can easily use leftover cold chicken. The secret to this savory dish is the sauce which is includes garlic, lime juice, and honey. The whole thing is topped with peanuts for a satisfying crunch. Get the recipe here.
SKM: below-content placeholder
Whizzco for 12T