Butter, vanilla and pecans, what more could you want??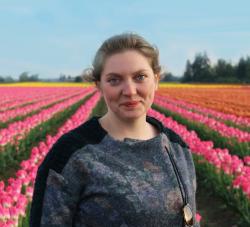 Decatur Macpherson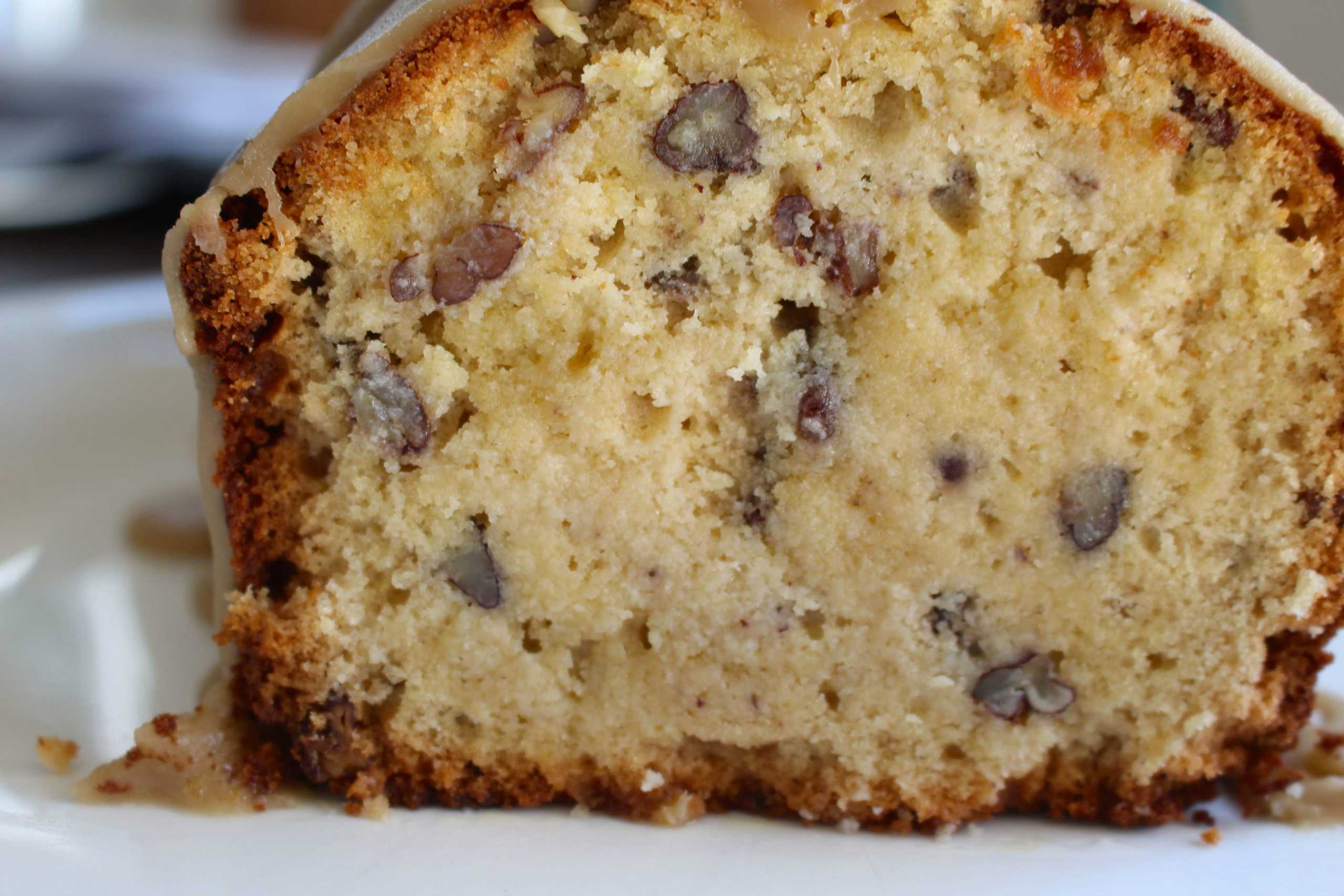 There's a time and place for pillowy desserts that are light as air…and this is neither the time nor the place. This butter pecan pound cake is a dense, but delicious loaf that is just as delicious when dipped into your morning coffee as it is when served as dessert. You may have thought you couldn't muster another bite, but once you lay eyes on this cake, there's no point resisting; it's just too good.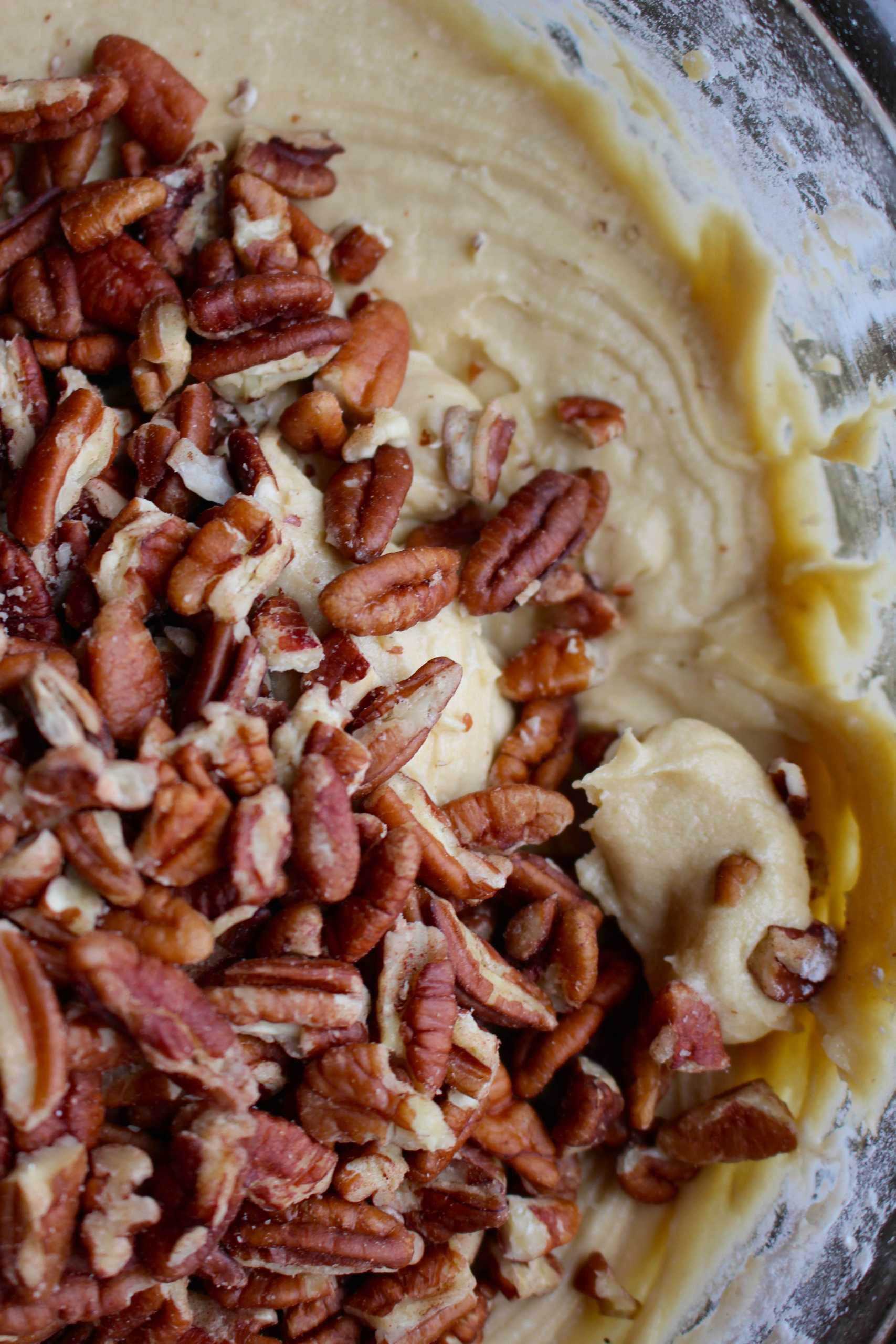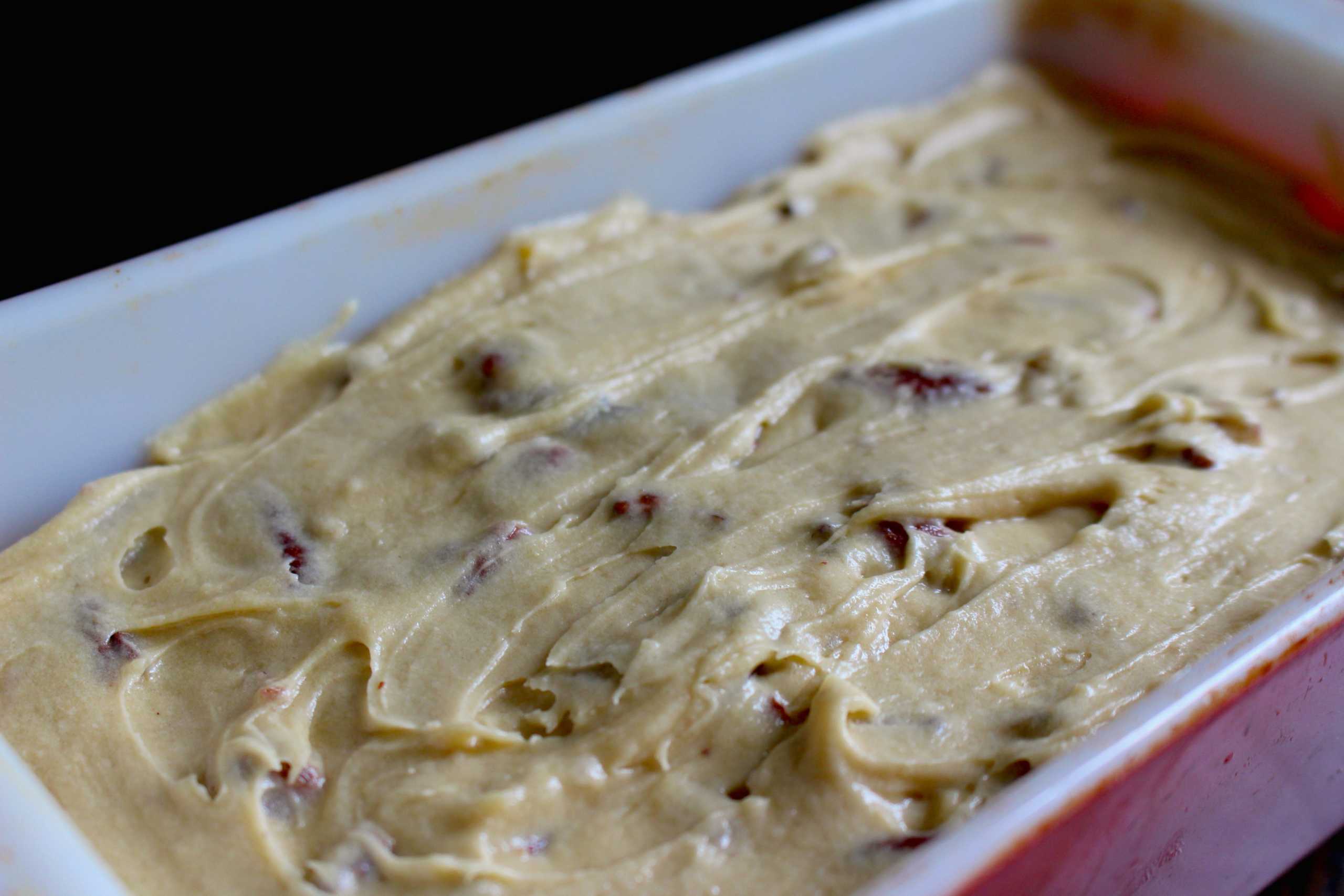 With five eggs in it and a cup of butter, it's no wonder this stuff is dense! But just because it's hefty, doesn't mean it's heavy. The butter gives it plenty of flavor – important, considering this is a butter pecan cake, after all – along with brown sugar for a deeper quality and added moisture, so it doesn't dry out. To that, you'll add a tablespoon (yes, tablespoon) of vanilla extract. A teaspoon won't do here, as you want the taste to knock everyone's socks off and the vanilla pairs beautifully with the butter and pecans. Finally, you're going to want to use buttermilk here to keep things moist. Buttermilk doesn't add any flavor, it's just a nice alternative to yogurt or sour cream and we like the overall texture we get from using it. This recipes has the perfect blend of flavors.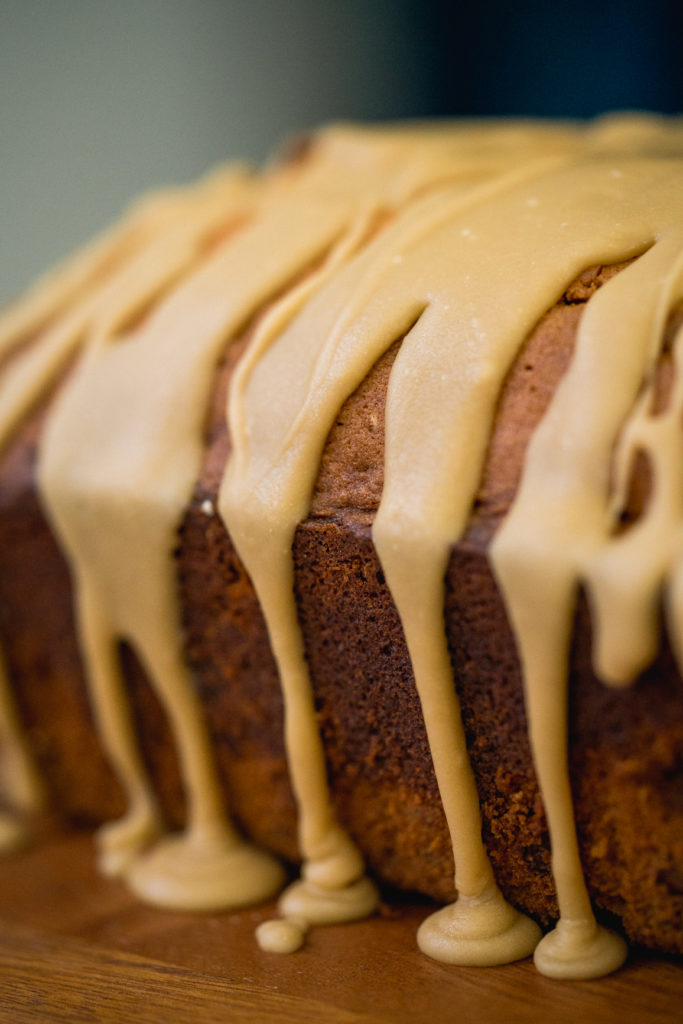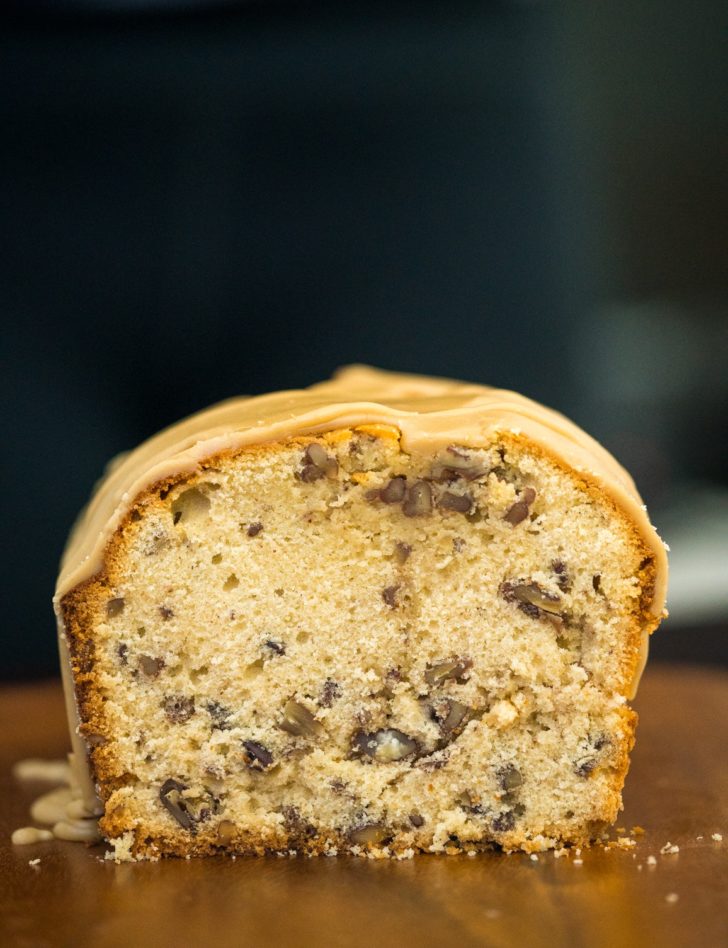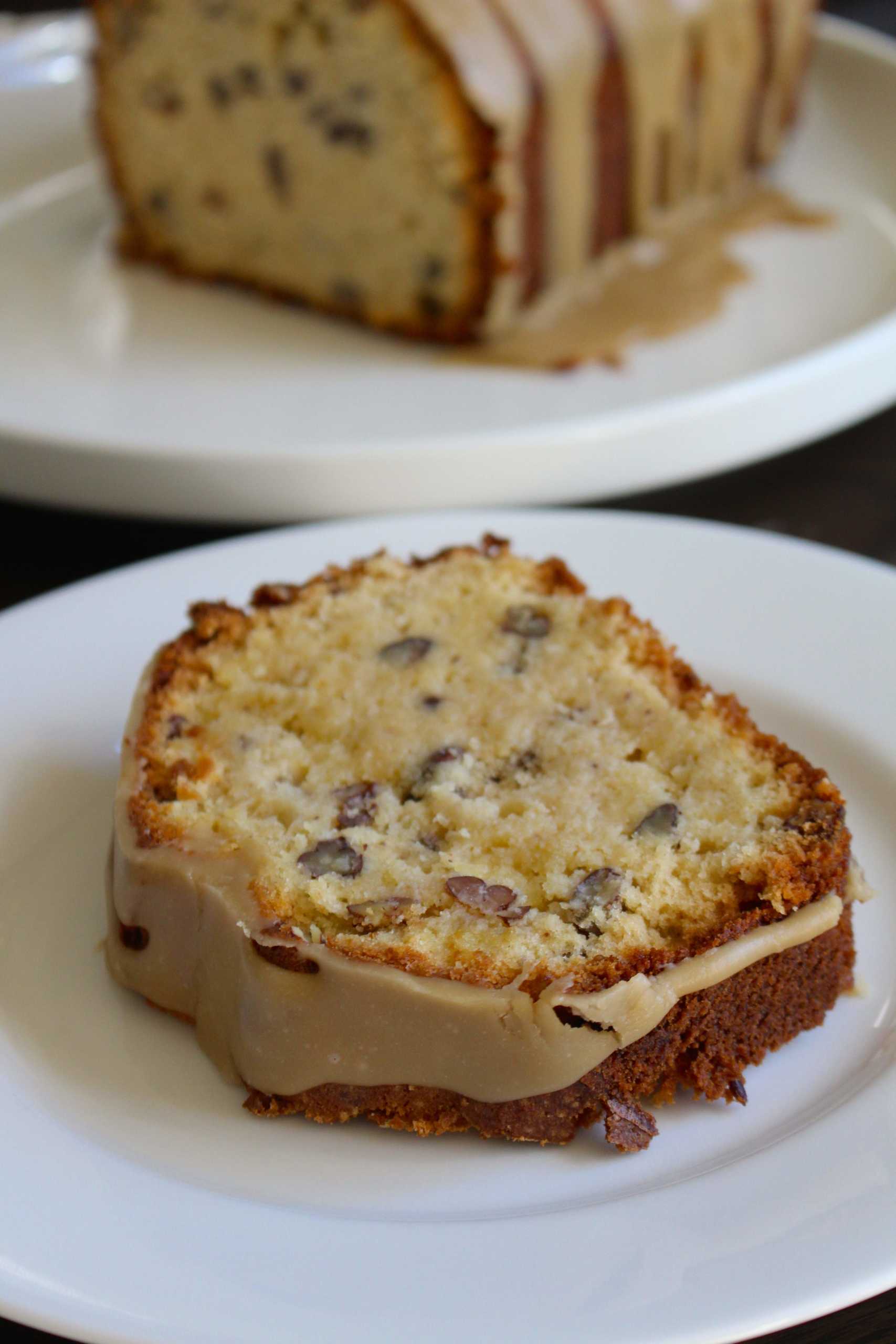 One thing to note: because this cake is so jam-packed, it's going to need a while to cook – but not too long! It's hard to know when it's ready, since the top as a tendency to stay sort of gooey, but you'll want it in the oven for about an hour, then take it out and cover it with foil so the heat will finish off cooking the top. Regardless of when you serve it, everyone's sure to be hooked on this…you should probably just commit to making a double batch!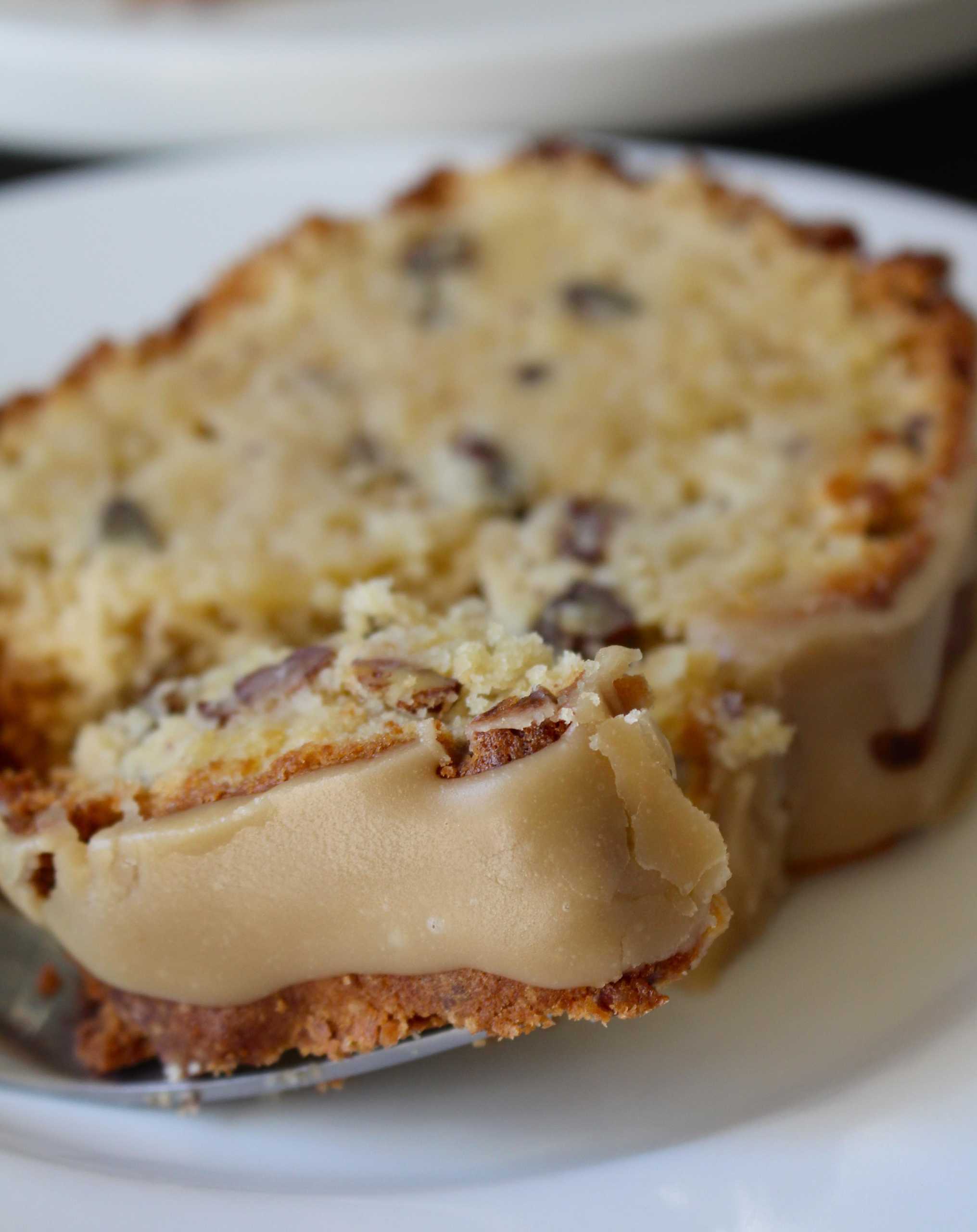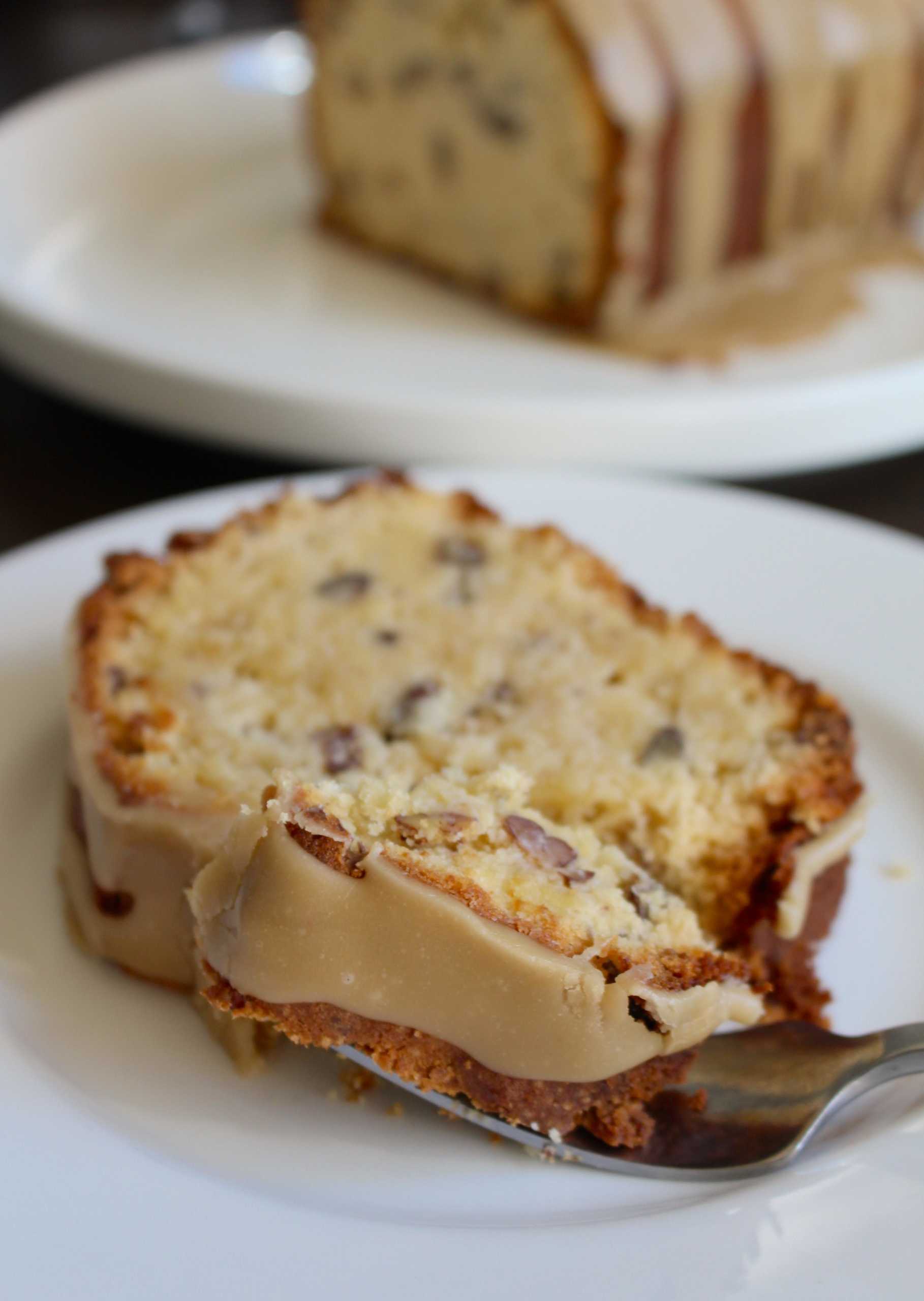 Butter Pecan Cake
Serves 8
1 hour 20 minutes
Ingredients
Cake:
1 cup (2 sticks) unsalted butter, room temperature
1 cup sugar
1 cup brown sugar
5 eggs
1 tablespoon vanilla extract
2 1/2 cups all-purpose flour
1 teaspoon baking powder
1/2 teaspoon salt
1/4 cup buttermilk
2 cups pecans, roughly chopped
Glaze:
1/2 cup (1 stick) unsalted butter, room temperature
3/4 cup brown sugar
2 tablespoons water
1 tablespoon pecan extract or vanilla extract
1/2-2 cups powdered sugar, plus more until desired consistency is reached
Preparation
Preheat oven to 350º F and lightly grease 1-2 9x5-inch loaf pans with butter or non-stick spray.
In a medium bowl, whisk together flour, baking powder and salt, then set aside.
In a large bowl or mixer, cream together butter and sugars (white and brown) for 3-5 minutes, or until fluffy and lightened in color.
Beat in eggs and vanilla extract, then alternate between adding the buttermilk and the flour mixture, beginning and ending with the dry ingredients.
Once fully incorporated, fold in chopped pecans, then pour mixture into greased loaf pans.
Place in oven and bake for 55-60 minutes, or until toothpick inserted in center comes out clean.
While cake bakes, whisk together butter, brown sugar and water in a small saucepan over medium heat.
Remove from heat and stir in vanilla extract, then whisk in powdered sugar as needed.
Pour glaze all over cake, then let it set.
Recipe adapted from One Acre Vintage
SKM: below-content placeholder
Whizzco for 12T